A common question that many travelers ask themselves (and me) is, "Which city should I visit on my first trip to Europe?"
While I believe plenty of cities in Europe would make for a great first trip, I do have a shortlist of suggestions that I typically make based on ease of communication with locals, Bucket List-worthy sights to see, transportation options, and culinary experiences.
London, England

A visit to England is a great first glimpse of European culture. With our shared language, movies, and music, it's an easy and comfortable transition for Americans. In fact, my very first trip "across the pond" was to London, so I'm a little partial to London for your first European city as well.
Language
England is an easy choice to make because as native English speakers, we don't have to worry about a language barrier. Well, not much of one anyway. Sure, you might "fancy a trip to the loo," but most expressions we are familiar with from watching British movies and actors.
Sights
London is one of Europe's top cities. With countless sights to please any tourist, it's a solid choice for your first trip abroad. If you were to stand in the middle of Westminster Bridge—right in the middle of the Thames River—you will see the famous trifecta of sights: Big Ben, the Houses of Parliament, and the London Eye.
The must-see sights include Buckingham Palace, the Tower of London, the British Museum, Westminster Abbey, St. Paul's Cathedral, and Shakespeare's Globe Theatre. If you enjoy live theatre, be sure to catch a show in London's West End.
In addition to the headlining sights, don't miss London's many fabulous neighborhoods like Soho, Notting Hill, Trafalgar Square, Piccadilly Circus, and Covent Garden, to name a few.
Transportation
The public transportation options available make getting around London a breeze. Zip through the city on the subway (called the Underground or The Tube), or take an iconic double-decker bus. The major sights are all well connected. And for the novelty of it, you might also like to consider taking a black cab at least once.
Food
No trip to London would be complete without a visit to a local pub. Order a pint or a shandy (half beer and half Sprite). For dinner, try bangers and mash (sausages and mashed potatoes) and the famous fish & chips. One more tip: before you leave Britain, be sure to pop into an Indian restaurant to try "chicken tikka masala," so popular amongst the locals that it is considered one of Britain's national dishes.
Paris, France

Ah, Paris! The "City of Light" does not disappoint. The French culture, history, art, and cuisine are a joy to explore. If Paris is your first city abroad, you will be pleasantly surprised to see how easy it is to tour.
Language
Whether you've studied French or "merci" is all you know, you will find that many Parisians, especially those in the tourism industry, will speak English. However, it is good practice to start with asking, "Parlez vous Anglais?" ('Do you speak English?"). The French are a proud people and appreciate your attempt to speak their language.
A personal antidote: When I first arrived in France, I was nervous about not being able to speak French. What I soon realized was that sometimes not being able to share a language with someone actually makes the experience even more fun!I have a wonderful memory of an interaction between me and the clerk behind the counter at a fromagerie (cheese shop) on the market street of Rue Mouffetard. I asked which cheeses she recommended, but she did not speak a word of English. Instead, we communicated in gestures. For "strong cheese" she curled her bicep; for "stinky cheese," she held her nose. I loved it! I bought both the strong and stinky cheeses she recommended. She didn't steer me wrong.
Sights
Paris is a world-class city full of world-class sights. The city has attracted artists for centuries and is itself is a work of art. For a great city orientation, consider a cruise along the Seine River as it will pass many highlights that you can return to explore later: the Eiffel Tower, Notre Dame Cathedral, Louvre, and Musée d'Orsay.
Other must-see sights include the Arc de Triomphe, Musée Rodin, Saint-Chapelle, Musée de l' Armée and Napoleon's Tomb, Musée Picasso, Opéra Garnier, Sacré-Coeur Basilica, Panthéon, Musée de l'Orangerie, the spectacular gardens of Jardin du Luxembourg and Jardin des Tuileries, and the nearby Château de Versailles.
Paris is a collection of delightful and distinctly different neighborhoods that almost feel like outdoor museums. From the chic and bustling Latin Quarter and Saint-Germain to the postcard-perfect hilltop district of Montmartre and the historic Marais neighborhood, it's fun to explore on your own or, for more context, with a guide.
Be sure to walk the grand Champs-Elysées boulevard and perhaps do some shopping along the way. For outdoor markets, visit either the Rue Cler or Rue Mouffetard. Also well worth a visit is the historic Pére Lachaise cemetery. More than just ornate tombs and some famous residents (Frederic Chopin, Jim Morrison, Oscar Wilde, and more), it's also a serene, beautiful, and enchanting place to spend some time.
Transportation
Due to its superb transit system, Paris is one of the easiest cities in Europe to navigate. The Métro (subway) and RER (suburban train linked to the Métro system) will quickly take you to the main tourist areas. There are also buses, taxis, and Hop-On, Hop-Off buses and boats.
Cassie's Tip: Optimize your itinerary by purchasing the Paris Museum Pass with sightseeing and public transportation included!
Food
The cuisine in Paris, and throughout France, is an art as much as anything else you'll find there. Well-known French dishes such as coq au vin, bœuf bourguignon, tartare de filet de boeuf, soupe à l'oignon, salade niçoise, croque monsieur, and escargots can be found on restaurant menus throughout Paris. The accompanying desserts of crème brûlée, éclair au chocolat, macarons, tarte tatin, and mousse au chocolat all have a special je ne sais quoi not found in the United States. Then there are the cheeses, wines, croissants, baguettes . . . you will wonder if you traveled to Paris to eat or to sightsee! Perhaps do both at once with a food tour or a cooking class.
Rome, Italy

If you're game for a little bit of chaos and a whole lot of history, Rome is another great first European city to visit. After all, with much of Europe having been part of the former Roman Empire, a lot of the history you'll find in other countries can be linked back to Rome. If you are a history buff or perhaps have Italian ancestry (like I do), Rome will have to make your shortlist.
Language
I estimate that about half of the people you meet in Rome (but 100% of the people in the tourist industry) will speak English. That isn't very many compared to the whole country, but you know what's great about Italians? It has been my experience that even if you meet someone who doesn't speak English, they'll still want to talk. Italians will use their hands to communicate their message better than in any culture I've experienced. They also tend to be incredibly friendly and will go above and beyond to help you out.
A personal antidote: I have a wonderful memory of getting lost trying to find a hidden-away restaurant somewhere between Via Del Corso and Piazza Navona. My maps were not clear and neither were the street names. My travel partner and I popped into a shop that sold kitchen wares and conversed with a woman that spoke zero English. We pointed to the name of the restaurant that was in our notes, and she pulled out her "Yellow Pages" to find the address. She pulled out a map and drew out walking directions. She seemed so pleased to be so helpful. And once again, I was left with a memory I will never forget.
Sights
There is simply no shortage of sights in Rome. In fact, the entire city is a UNESCO World Heritage Site. Much like you may never see everything in NYC or at The Louvre, you won't run out of sites in Rome. There are the "must-sees" such as the Colosseum, Roman Forum, Pantheon, Borghese Gallery, Spanish Steps, and the Trevi Fountain.
A visit to Vatican City (a tiny independent country) is a must-see, along with sights such as the art-filled Vatican Museums, Michelangelo's Sistine Chapel, and the enormous and marble-laden St. Peter's Basilica.
If that's not enough for two very rich and rewarding days in Rome, there are many more museums, churches, and historic ruins worth exploring in this amazing jungle of functional and living history they call Rome. Plus: Don't forget the amazing day trips from Rome!
Transportation
Honestly, the best mode of transportation is your own legs. The main sightseeing is clustered in the city center, making most of your destinations quite walkable. Alternatively, Rome's bus network is easy to use and travels the main routes. Taxis are also handy. The metro (subway) is limited but useful for linking you to places outside of the center or to the intercity train stations.
Fun fact: the reason Rome's subway line is so limited are the rich archeological finds they come across every time they try to dig a line.
Food
It's pretty hard to grow up in America without being exposed to a variety of "classic Italian dishes" on a regular basis. Because of that, that Rome will likely take you by surprise. As it turns out, the dishes we know best are not actually authentically Italian, but rather Italian-American. Instead of fettuccine alfredo, expect Cacio e Pepe. Instead of chicken parmigiana, you're more likely to find eggplant parmigiana. Pizza in Rome is served Roman-style with a thin crust, and pasta is rarely eaten as the main dish, but rather as a small appetizer or pre-entrée course.
Familiar names served in an authentic Italian way include Spaghetti alle Vongole, Bistecca Fiorentina, Ossobuco, Risotto, Bucatini all'Amatriciana, Spaghetti alla Carbonara, Saltimbocca alla Romana. And then, of course, there's the unique coffee culture of Italy, artisanal gelato, local wines, limoncello, and assortments of delicious pastries and desserts such as tiramisu.
A visit to Italy, like a visit to France, is as much about the amazing food as it is about the culture and sights. For added variety, consider a food tour or attending one of the many available cooking classes.
CONSIDERING TAKING YOUR FIRST TRIP TO EUROPE?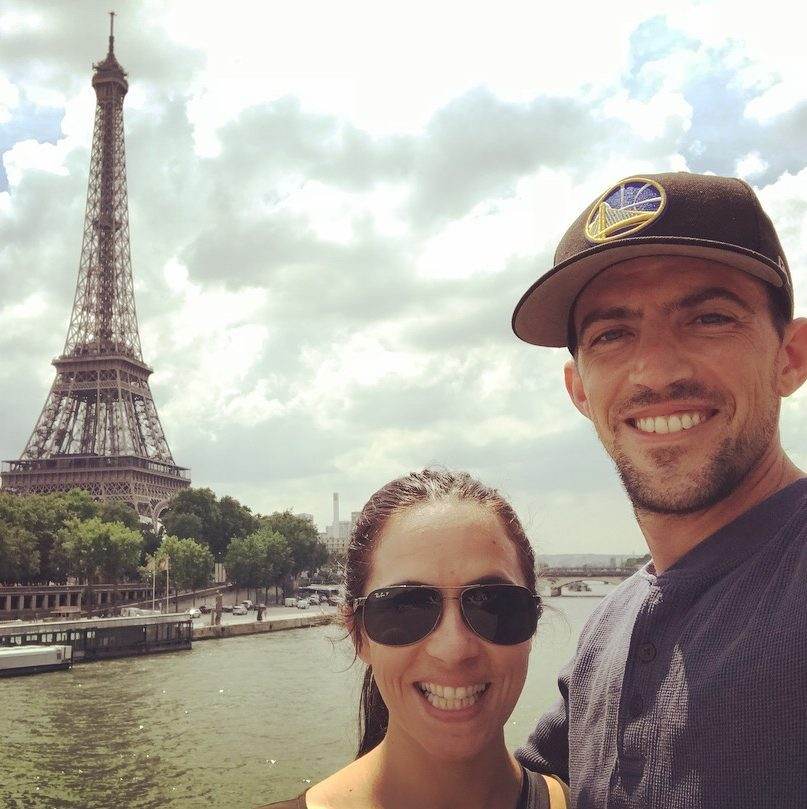 London, Paris, and Rome are fantastic options for a first trip to Europe, but they aren't the only options. Other great choices include Amsterdam, Dublin, Barcelona, and Munich. In general, Europe's cities are welcoming and tourist-friendly.
A good itinerary or group tour makes touring more efficient and helps mitigate potential issues or obstacles. If you're interested in having a custom itinerary designed to fit your travel style and preferences, check out my Custom Itinerary service (and view a sample itinerary).
Or if you want to plan the itinerary on your own but want expert travel advice, I offer a Travel Consulting service as well.
I love helping first-time travelers with their travel plans, hopefully helping them fall in love with the continent as much as I have.
Not sure where to start? Contact me for a free, no-obligation 20-minute consultation, and we'll figure it out together!
SAVE TIME. AVOID FRUSTRATIONS. EXPERIENCE A BETTER VACATION.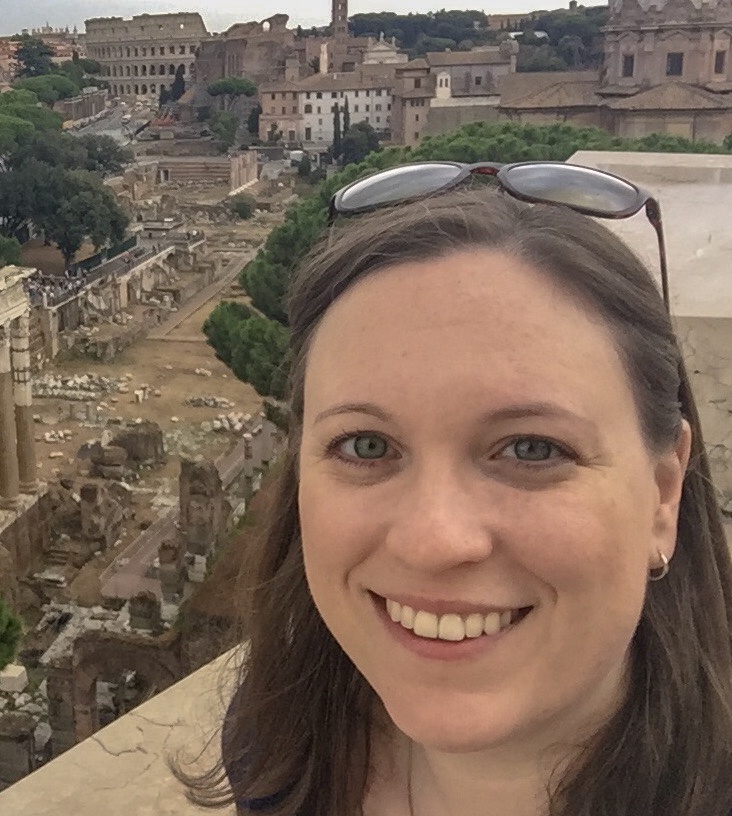 Hi, I'm Cassie! Here at Montage Travel, I'm crafting custom itineraries for independent travelers who want to make the most out of their valuable vacation time in Europe (who wouldn't?).
My mission is to ensure travelers like you save time on planning and experience frustration-free trips with a well-optimized itinerary. Each and every itinerary I create is made from scratch and tailored specifically to your interests, travel pace, and preferences. An optimized itinerary and practical travel advice go hand-in-hand and are essential factors that will determine how much you will enjoy your vacation. Equipped with your own itinerary, you'll see more by visiting sites during less crowded times, you'll know which museums are best explored independently and which are enriched by visiting with a guide, and you'll avoid getting lured into a tourist trap restaurant that will cost you more and be less authentic than the restaurant I'll point you towards just down the street that caters mostly to locals.
Travel with confidence. Itineraries include unlimited revisions and unlimited 1-on-1 travel advice.