You're interested in taking a family vacation in Europe – but where should you go? Are there options that will have something for everyone to enjoy from Mom and Dad to Toddler Tommy and Teenaged Tina?
Absolutely!
I'm about to tell you about 4 cities that have great examples of what a family can expect to find in cities throughout Europe. There are many similar attractions, activities, historical landmarks, and museums that are sure to excite and interest adults and children of all ages during your visit.
Need more convincing? You may be happy to know that many sights and museums offer free admission for those under 18 years of age.
AMSTERDAM

You may be pleasantly surprised to hear that Amsterdam isn't just about the red light district. With bike paths and canal cruises (and more!), you can and should give this destination the green light for your upcoming family vacation.
Keep your belly filled with the fan-favorite Patat met which is French fries with mayo; or you could try my personal favorite, Poffertjes, which is mini pancakes topped with butter and powdered sugar!
What To Do in Amsterdam
Everything multiplies in fun when you arrive in style, i.e., by a boat or on a bike. Be sure to not miss the NEMO Science Museum for hands-on exhibitions that include chemistry labs among other things for your young scientists.
If your older kids read the Diary of Anne Frank in school, they will likely appreciate the sobering visit to the Anne Frank House, where Anne wrote for 2 years as she and her family hid from the Nazi's.
For the art lovers (and aspiring art lovers), the Van Gogh Museum is one of my favorites – as it chronicles the story of Vincent Van Gogh's life through the artwork he created. It's hard not to leave here a fan. Remember to book in advance as both museums only sell tickets online and do sell out.
DUBLIN

In Dublin, it won't just be the Irish who'll be smiling a welcoming smile as you land, the warm and welcoming locals will have your belly aching with laughter after a few pints! What's more is that the flights are usually direct without language barriers and short arrival times.
What To Do in Dublin
As you stroll through the city, encourage family members to seek out the many famous and colorful 'Doors of Dublin.' Enjoy the serenity of St. Stephen's Green while the kids play on the newly renovated playground and feed the ducks before ultimately departing to see ducks of a different kind in the National Museum of Ireland.
The Dublin Zoo also serves as a fantastic retreat for any animal lovers in your group. And for the history aficionados in the family, do not miss visiting Kilmainham Gaol, a historic jailhouse that housed almost every noteworthy Irish rebel.
Or visit family-friendly favorite Dublinia, where Dublin's Viking and medieval history is explored through interactive exhibits that appeal to the interests of all ages.
PARIS

Crepes, baguettes and Croissants, mon Dieu! A cursory look at what Paris has to offer will reveal that it isn't just for romantics. It's for everyone and all year around. You and your kids will love how easy navigation and intercity travel options are!
What To Do in Paris
Louvre? Eiffel Tower? Notre Dame? You're almost spoiled for choice and beautiful landmarks here! When traveling with your family, take in the plentiful parks and scenery Paris has to offer. If you wish, you could easily spend an entire afternoon relaxing at the Jardin du Luxembourg, a stunning palace and gardens built in the 16th Century. The grounds feature activities for kids that include puppet shows, pony rides, swings, and sailing remote control boats on the pond.
Or how about a family treasure hunt? Tour companies such as The Little Art Seeker, have designed tours and scavenger hunts meant to engage kids aged 5-12 at many of Paris' must-see sights and museums.
You really can't go wrong in Paris with kids. The family-friendly options are endless in a city this size.
MUNICH

The historic city has a motto München mag dich, which translates to 'Munich loves you,' and well, it sure does! In the Bavarian capital, there really is something for everyone!
And, if you enjoy beer and biergartens, well, you'll be in heaven here.
What To Do in Munich
With plenty of options to start off your day with, consider the Marienplatz, which is the central square within Munich's Old Town. Get to experience the more than 100-year-old Glockenspiel Chime daily at 11:00 and noon (and at 5pm from March-October).
You can also visit the Toy Museum, in the opposing clock tower, in Old Town Hall. To enjoy a hands-on experience, take a walk to Munich's largest toy store Obletter Spielwarne in the Karlsplatz Square, or consider the Kids Kingdom in the Deutsches Museum (one of the oldest and most prominent science/technology museums in the world offering at least a thousand kid-friendly activities).
And of course there's the infamous annual Oktoberfest, a family-friendly event with food, drinks, and rides!
READY FOR YOUR FAMILY VACATION IN EUROPE?

Many European cities offer an abundance of sights, museums, and activities to choose from – making the choices for your family vacation in Europe quite exciting!
A few other top family-friendly experience in Europe include:
Family trips often require a bit more consideration and planning ahead. So, when I plan vacations for families, I always take into consideration the needs of each family member and include the best travel tips so as to make it all effortless once you arrive.
If you're dreaming of a family vacation in Europe, I offer a variety of travel planning services designed to your personal needs to ensure a memorable trip. To view a sample itinerary, click here.
Not sure where to start? Contact me for a free no-obligation 20-minute consultation and I'd be happy to discuss how I can help!
SAVE TIME. AVOID FRUSTRATIONS. EXPERIENCE A BETTER VACATION.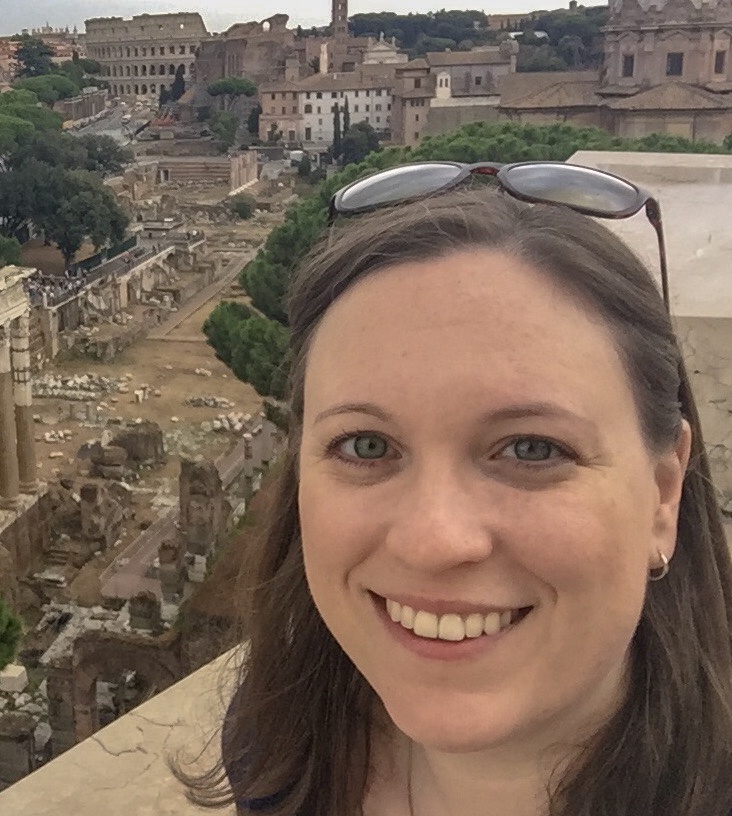 Hi, I'm Cassie! Here at Montage Travel, I'm crafting custom itineraries for independent travelers who want to make the most out of their valuable vacation time in Europe (who wouldn't?).
My mission is to ensure travelers like you save time on planning and experience frustration-free trips with a well-optimized itinerary. Each and every itinerary I create is made from scratch and tailored specifically to your interests, travel pace, and preferences. An optimized itinerary and practical travel advice go hand-in-hand and are essential factors that will determine how much you will enjoy your vacation. Equipped with your own itinerary, you'll see more by visiting sites during less crowded times, you'll know which museums are best explored independently and which are enriched by visiting with a guide, and you'll avoid getting lured into a tourist trap restaurant that will cost you more and be less authentic than the restaurant I'll point you towards just down the street that caters mostly to locals.
Travel with confidence. Itineraries include unlimited revisions and unlimited 1-on-1 travel advice.