Whether you are a coffee aficionado or it's simply your go-to for a pick-me-up, you haven't officially connected with Italian culture until you've had an authentic coffee experience at "il bar."
So, before leaving home, check out my tips and advice on how to order coffee in Italy, which traditional drinks to try, and some of the unique customs you'll see locals follow as a part of their distinct coffee culture.
TRADITIONAL ITALIAN COFFEE DRINKS

An important first step would be to get familiar with some of the traditional Italian coffees you can order in Italy:
1. Cappuccino This is Italy's most popular coffee and is only consumed in the morning. It is equal parts espresso, steamed milk, and foam. Cappuccino is a breakfast drink meant to be paired with a cornetto (the Italian version of a croissant, but slightly sweeter).
2. Caffè or Espresso Two words to mean the same drink. The espresso is served in a small demitasse porcelain cup, usually with a packet of sweetener on the side. For a double shot, order a "doppio espresso" or "caffè lungo."
3. Caffè Americano This is the closest you'll get to an American-style drip coffee. It is simply espresso and hot water served in a larger cup.
4. Caffè CorrettoIn the evening, perhaps you might like to try a caffè corretto – a shot of espresso combined with a shot of liquor – commonly sambuca, grappa, or cognac. It's not uncommon to stop at the local "bar" for a drink before going to dinner.
5. Caffè Macchiato My personal favorite. A caffè macchiato is an espresso shot with just a hint of milk. "Macchiato" translates as "mark," so, it's helpful to think of it as a "mark of milk." You can enjoy a cup at any time of the day. The reverse recipe is possible as well, the latte macchiato – milk and foam "marked" with espresso. If you only say macchiato, the default will be the caffè macchiato.

6. Marocchino A close cousin to the macchiato, this drink is a mix of a shot of espresso, a rich layer of foam, and a sprinkle of cacao powder. A variation is the mocaccino which has chocolate instead of cacao powder. This coffee is to be lingered over.
7. Caffè Latte Beware the latte! America's favorite drink translates in Italian to "milk!" Instead, what you are looking for is a Caffe Latte, half espresso, 2/3 heated milk, and topped with a little foam. Considering the amount of milk, you won't see local Italians consuming it after noon.
8. Shakerato Doesn't that just roll off the tongue? Perfect on a hot day, a shakerato is achilled espresso that is poured over ice and then shaken to a froth.
9. Caffè al Ginseng A to-the-rescue substitute to the chai tea latte, Caffe al Ginseng's ingredients are espresso, sugar, and ginseng extract. It is similar to a Cuban cortado and quite sweet. Ginseng is a great natural ingredient that boosts your energy and aids digestion, making this drink perfect for enjoying after a meal.
10. Caffè d'Orzo This is one that not many people have heard of and is pretty unique to Italy. It's not actually coffee. Instead, it's a caffeine-free coffee alternative made from ground roasted barley. Caffe d'Orzo, or just orzo for short, is loaded into the espresso machine and served just like an espresso.
It's definitely worth a try for the novelty of it – and it's a safe way to involve the kids in the Italian coffee culture without the effects of caffeine.
Cassie's Tip: As an American, one Italian coffee cultural faux pas can be hard to wrap our head around is the Italian custom of not drinking cappuccino – or anything dairy – after 11 am.
You don't have to conform. But in some parts of the country, particularly those that are less touristed, you may get an odd look if ordering one in the afternoon.
In the big 3 cities – Rome, Venice and Florence – they are much more accustomed to tourists and typically won't say anything (if they do, it'll likely be playful).
Now that you know about some of the typical coffees in Italy, how do you order one?
HOW TO ORDER COFFEE IN ITALY

You're going to want to be on the lookout for a marque that says "Bar," as Italians don't refer to their coffee shops as cafés.
The ordering custom varies by location (upon arrival, watch the locals), but at the traditional bars, you will order and pay at the register first.
To order, simply say, "Vorrei un [name of the drink]," which translates to "I would like a [name of drink]." It is polite to add "per favore" (please) at the end.
Next, you'll take your receipt to the bar. There won't be any sort of line, just find any open spot and wait. While there doesn't seem to be much order to it, the baristas are very good at knowing in which order people arrived.
When the barista comes, he will check the drink on your receipt and promptly prepare it for you.
At other bars – I tend to see this more at smaller and less busy shops – you can just walk right up to the bar and order your coffee from the barista.
Italians tend to enjoy their coffee al banco – at the bar. Since these small drinks are quick to consume, the concept of a coffee "to-go" does not exist.
As a traveler and coffee connoisseur, this is one of my favorite things about Italy. It is quick and easy to get a caffeine pick-me-up and then return to my sightseeing. Do as the locals do and stop in multiple times per day!
If you prefer to sit and relax at a table instead, you can usually find a bar with tables. Just be aware that the coffee prices are higher (about double) than they are at the bar.
Assuming you are drinking at the bar and didn't pay at the register in advance, when you are ready to leave, simply ask the barista what you owe. You can either hand payment to the barista (if you need change) or leave cash on the bar.
You can expect to pay about €1 for an espresso, at most. Note that many bars are cash-only.
Tipping is optional – leave maybe 10 or 20 cents – when drinking at the bar (in fact, tipping is not big in Italy as service charges are usually included).
COFFEE CULTURE BEGAN IN ITALY

It's no surprise that the Italians take coffee seriously. After all, it was they who invented the coffee culture we are familiar with today.
Howard Shultz, the former CEO of Starbucks, has famously said that it was on a visit to Italy that he fell in love with the culture and wanted to bring it back to the United States.
I can relate because, after my first trip to Italy, I immediately purchased an espresso machine and some cute Italian-made cups (Ancap has some great designs)!
Italians may not have been the first to harvest and brew coffee beans, but they were the first Europeans to start a coffee house (Caffè Florian in Venice 1629), invent the macchinetta (stovetop espresso maker, in 1933) and the espresso machine (in 1884).
COFFEE IS JUST THE BEGINNING OF AN ESSENTIAL ITALY TRAVEL ITINERARY

Italy excels at many of the things we travel to enjoy – great food, gorgeous landscapes, historic cities, charming towns and so much more. Combine that with the warm and friendly people and it's no wonder Italy is one of my top requested itinerary destinations.
Whether I'm crafting the itinerary for you or you're DIY-ing it, I am confident that wherever your travels take you in Italy, the country will sweep you off your feet with its enduring charms.
Just don't miss out on the coffee!
SAVE TIME. AVOID FRUSTRATIONS. EXPERIENCE A BETTER VACATION.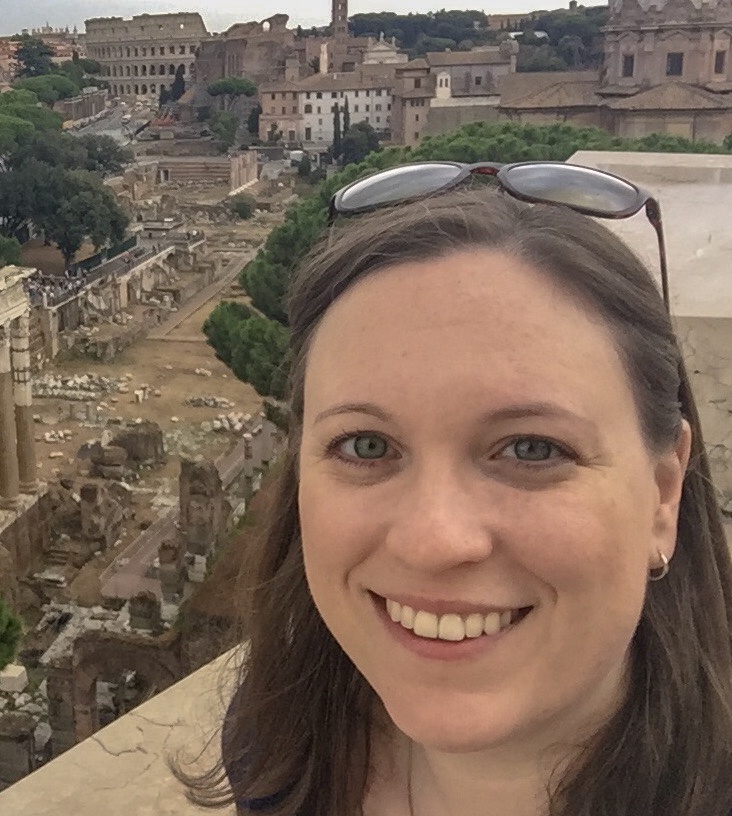 Hi, I'm Cassie! Here at Montage Travel, I'm crafting custom itineraries for independent travelers who want to make the most out of their valuable vacation time in Europe (who wouldn't?).
My mission is to ensure travelers like you save time on planning and experience frustration-free trips with a well-optimized itinerary. Each and every itinerary I create is made from scratch and tailored specifically to your interests, travel pace, and preferences. An optimized itinerary and practical travel advice go hand-in-hand and are essential factors that will determine how much you will enjoy your vacation. Equipped with your own itinerary, you'll see more by visiting sites during less crowded times, you'll know which museums are best explored independently and which are enriched by visiting with a guide, and you'll avoid getting lured into a tourist trap restaurant that will cost you more and be less authentic than the restaurant I'll point you towards just down the street that caters mostly to locals.
Travel with confidence. Itineraries include unlimited revisions and unlimited 1-on-1 travel advice.