Paris is home to some of the world's best museums and most iconic monuments. Visitors to the city who value maximizing their time and their euros will find the Paris Museum Pass an essential touring companion as it covers many of the must-see sights in Paris.
Here's what you need to know about this Pass so that you can make the most of it on your dream trip to Paris.
Important Note from Cassie: This article is about the Paris Museum Pass – not to be confused with The Paris Pass which does not offer a good value to most travelers to Paris.
What is the Paris Museum Pass?
The Paris Museum Pass is a time and money-saving asset for your sightseeing in Paris. Enjoy fast-track, priority skip-the-line entry at most museums and monuments while saving on entry fees when visiting any of the over 50 participating museums in and around the city.
Choose from these three pass options:

Before you buy, I suggest visiting the Paris Museum Pass website to view the list of included museums. After identifying which museums you most want to visit, sketch out an itinerary according to the museums' hours of operation, the estimated amount of time you will need for each visit, and the transportation time between museums and activities.
As an itinerary planner, I always keep the Museum Pass in mind as I plan – prioritizing the sights that my client most wants to see. From there, I recommend the Museum Pass that works best with their overall itinerary.
Cassie's Tip: For most museums, you can arrive at any time. The Louvre is one notable exception, as it requires a timed-entry reservation.
Benefits of the Paris Museum Pass

Most "Must-See" Sights Included – The Pass includes one entry into 51 museums and monuments; Including Art Museums (Louvre, Orsay, Picasso), Monuments (Pantheon, Arc de Triomphe), and French Chateaux (Versailles, Fontainebleau).
Great Value – The more museums you visit, the more you will save. The pass starts paying for itself in as little as 4 visits.
Skip-The-Line Access – Don't waste your precious vacation time standing in line. You'll tour efficiently with the Paris Museum Pass by skipping the long ticket office line and proceeding straight to the security checkpoint.
Want to make the most out of your time in Paris?
The custom itineraries that I craft for travelers always include skipping lines and/or visiting busy museums during the least busy times. Contact me to get yours!
Cost Analysis of the Paris Museum Pass
Let's take a look at the Paris Museum Pass in action. With just two days of visiting museums included with the Pass, your itinerary may look something like this:

In this example, purchasing individual tickets to these museums will cost €75 per person. However, with the 48-hour/2-day Museum Pass, it'll cost only €52.
That's a savings of €23 per person on your sightseeing!
When planning your itinerary, keep in mind that the more days you buy, the more value you are likely to get out of your Museum Pass.
For example, I recently saved a family €68 per person with the 8-day custom Paris itinerary that I crafted for them. They purchased the 4-day Museum Pass and made the most out of the pass on those days. On the remaining days, they were able to explore other sights, take walking tours, and take a day trip outside of Paris.
3 Ways to Buy the Pass

Purchasing the Paris Museum Pass is simple. Options include:
Buy it in person from participating museums and monuments, any Paris Tourist Information (TI) location, or from select souvenir shops.

Cassie's Tip: Buy it from one of the smaller museums with a shorter ticket line to reduce wait time and increase the likelihood the Pass will be in stock
You can buy the Museum Pass online and collect it upon arrival from official pick-up locations across Paris.
You can purchase it online and have it delivered to your home in the USA (€24) or to your Paris Hotel reception desk (€12).
Once you have your Museum Pass, fill in your name and the date of first use. And voila, you are ready to visit your first museum!
Advice for Families

The Paris Museum Pass offers a great value for adults but is unnecessary for those under 18 years of age. In the majority of museums, those under 18 will enjoy discounted or free entry (teenagers may be asked to show ID to prove their age).
At most museums, children can skip the line along with their pass holder parents. There are a few exceptions, such as the Arc de Triomphe, where the whole family will have to queue to collect their child's free ticket.
Getting the most out of your Paris Museum Pass

The majority of the attractions will have a separate line for Museum Pass holders, so be sure to follow the signs to ensure you are on the fast track line.
Be sure to check the operating hours for the museums you wish to visit in advance of arrival. For example, several museums are closed on either Monday or Tuesday and on holidays. Many are free the first Sunday of each month.
Logistics such as these are an important aspect of trip planning and one of the biggest time-saving benefits I offer clients who hire me to plan their itineraries.
To use the Pass, you must fill in your name and the date of first use. Write carefully on your card as any alteration may void your Museum Pass.
Get going early in the day, and make use of the evening open hours for some attractions such as the Louvre (open late on Wednesdays and Saturdays).
The Pass can be activated at any time and does not expire. You cannot return, replace or exchange your Pass if it gets stolen or lost.
Preparing Your Paris Itinerary

Paris is a city with several wonderful museums to visit. The Paris Museum Pass covers many of them. So, perhaps the biggest obstacle to planning your itinerary is to identify which are the most important to you and to avoid planning to visit a museum just because it is included with the Pass. Remember, you'll want to save plenty of time to explore the delightful Parisian neighborhoods!
The best professional advice I can give you – no matter where your travels take you – is to not overwhelm your itinerary. Be sure to allow time for flexibility and to soak in and enjoy the little 'in-between' experiences. Linger over a deliciously warm cup of coffee in a lively sidewalk café, stroll through the beautiful streets in the historic neighborhoods, discover your favorite scenic view over the city or the river. These experiences often make the best memories!
Also, keep in mind that the Paris Museum Pass is not for everybody. I suggest taking the time during your trip planning to make a list of the museums you want to visit first. Then, evaluate if the Museum Pass will fit the time you have and if it will provide savings versus buying tickets a la carte.
Customized Paris Trip Planning

As an itinerary planner and European Destination Specialist, my specialty is in crafting optimized travel itineraries to help my clients experience unforgettable trips to Europe. When planning trips to Paris, I always carefully consider if my client will benefit from the Paris Museum Pass – based on their personal interests and overall trip flow.
If you are traveling to Paris and are interested in having a custom itinerary designed for your trip, check out my Custom Itinerary Service – I'd love to help you get the most out of your visit to Paris!
SAVE TIME. AVOID FRUSTRATIONS. EXPERIENCE A BETTER VACATION.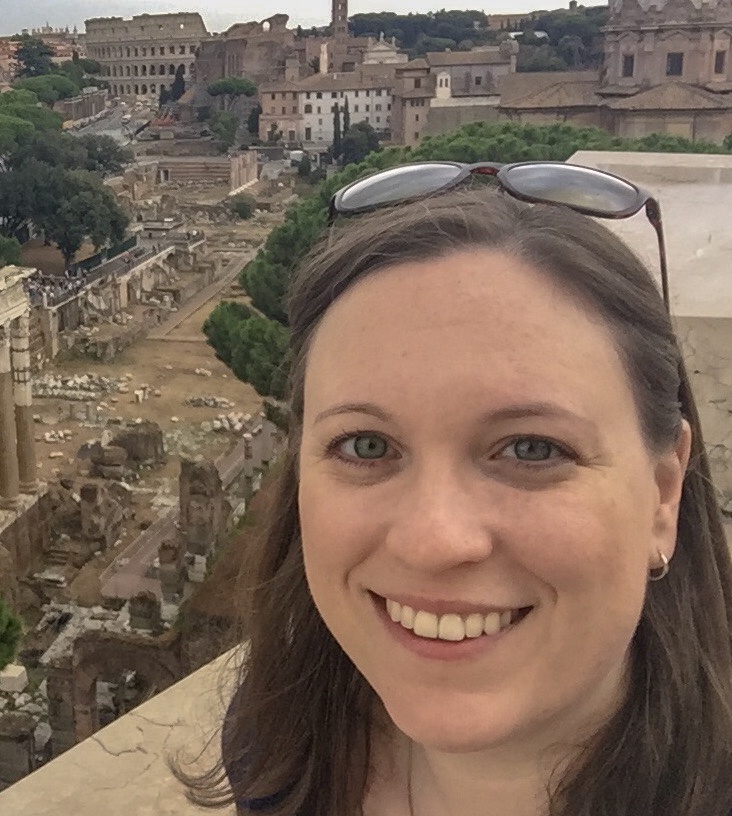 Hi, I'm Cassie! Here at Montage Travel, I'm crafting custom itineraries for independent travelers who want to make the most out of their valuable vacation time in Europe (who wouldn't?).
My mission is to ensure travelers like you save time on planning and experience frustration-free trips with a well-optimized itinerary. Each and every itinerary I create is made from scratch and tailored specifically to your interests, travel pace, and preferences. An optimized itinerary and practical travel advice go hand-in-hand and are essential factors that will determine how much you will enjoy your vacation. Equipped with your own itinerary, you'll see more by visiting sites during less crowded times, you'll know which museums are best explored independently and which are enriched by visiting with a guide, and you'll avoid getting lured into a tourist trap restaurant that will cost you more and be less authentic than the restaurant I'll point you towards just down the street that caters mostly to locals.
Travel with confidence. Itineraries include unlimited revisions and unlimited 1-on-1 travel advice.
MORE ON PARIS FROM THE MONTAGE TRAVEL BLOG

Paris is a huge city and one of the world's top tourist destinations. Finding the right place to stay — whether you're traveling solo, on …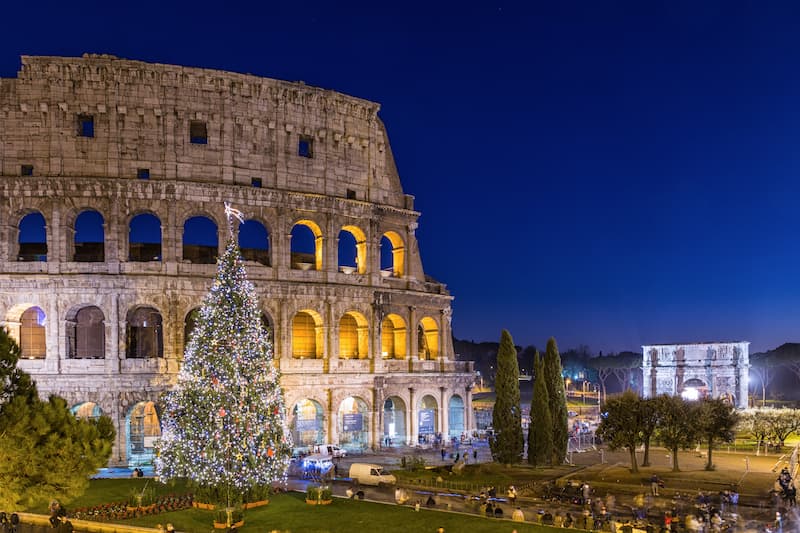 Traveling during the holiday season is something I think everyone should do at least once. In cities and towns of various sizes, you'll see the …