Exploring Rome off the beaten path is a great way to elevate your travel journey, allowing you to escape the crowds and experience awe-inspiring sights, unique attractions, and history-rich places that tourists often miss.
While most travel enthusiasts will recognize top attractions such as the Colosseum, Roman Forum, Trevi Fountain, or the Sistine Chapel, the truth is Rome wasn't built in a day. Much of its incredible history and culture can be found throughout all corners of the Eternal City and beyond.
Which is why I'm so excited to share with you some of my top suggestions of lesser-known gems (both above and below ground!) that you should definitely consider adding to your Rome itinerary.
Let's get started!
OSTIA ANTICA – Time travel to an ancient Roman Harbor Town

Located in the greater Rome metropolitan area and only a short 30-min train ride from the mighty Colosseum, Ostia Antica's archeological site is one of my personal favorite places to visit for a half-day away from the hustle and bustle of the Eternal City.
Rich in incredibly well-preserved buildings, pathways, artifacts and artworks, Ostia Antica is considered by some travel experts as the "better Pompeii". The mix of fascinating archeological remains, natural beauty and fewer crowds, creates the perfect opportunity for visitors looking to experience Rome off the beaten path, soak in this historic setting, and get a vivid picture of Ancient Roman daily life.
This once thriving port of roughly 60,000 inhabitants Ostia played a major strategic role in protecting the mouth of the river Tiber, and then transitioned into a bustling commercial bay where goods of every kind imaginable circulated and different cultures blended.
Wandering around today, you can visit the Baths of Neptune, richly adorned with stunning in-situ mosaic floors under the sea theme, depicting fish, crustaceans, and the sea god itself; step into the magnificent semi-circular amphitheatre that once seated and entertained over 2,700 Romans; stroll through the Square of the Guilds, with its intact mosaics identifying the trades and guilds of that time; or step outside Porta Romana and into the Necropolis where visitors can explore tombs in shapes of domes and dices, used to bury the dead and to avoid contamination.
Cassie's curiosity: The amphitheatre is in such an incredible state of preservation that it still holds special concerts and shows to this date.
Although it's easy to spend a whole day exploring the many other wonders of Ostia Antica, my personal favorite experiences included walking into the private houses and apartments (up to the second floor!) with its surviving original interior decoration, and entering an old tavern that still preserves the stands where the food was once served and where you can still read the menu on the wall.
BASILICA OF SAN CLEMENTE – Discover the "Lasagna Church"

There's so much more to Rome than what's in plain sight – and in few places is that more evident than at the Basilica of San Clemente.
Spread across several layers, the 12th-century church is one of the few Roman sites where visitors can actually see for themselves how Roman life has evolved throughout thousands of years.
Cassie's curiosity: The three-layered structure of this religious site is why this place is commonly referred to as the "lasagna church".
Starting with the ground level, the interior of the medieval church is richly decorated with inlaid marble floors, vivid frescoes painted by the renowned italian artist Masolino, and Byzantine apse mosaics considered among Italy's finest.
Now, while the "modern" basilica itself is definitely worth a visit, what lies beneath is even more fascinating. As visitors descend deeper into the bowels of the Earth, they'll discover two more layers of ancient ruins including a 4th-century church containing some of the earliest Christian wall paintings in Rome, a 2nd-century pagan temple dedicated to the god Mithras, and also the remains of a 1st-century residence, a secret Christian worship site, and traces of the sewer system set in place over 2,000 years ago.
The Basilica of San Clemente is only a short walk from the Colosseum and a must-see for anyone looking to experience first hand the complex architectural and archaeological history of Rome.
VITTORIO EMANUELE MONUMENT – See Rome from the Sky

Who doesn't love a good, soothing panoramic view? Historically known as the city built on seven hills, Rome has one of the best and most humbling skylines in the world.
However, as breathtaking as the views from the top of Aventine Keyhole or the Dome of St. Peter's Basilica may be, you'll most likely find yourself sparring for the best position among the crowds – with no guarantees of success.
Luckily, Rome is filled with terraces, gardens and observation decks which offer incredible viewpoints over the iconic domes, monuments and tower bells that dot the city. To escape the herd, head to this lesser-known viewpoint – Vittorio Emanuele Monument.
Also known as the Altare della Patria or Il Vittoriano, this is one of the most eye-catching buildings in Rome, drawing the attention of photographers and lovebirds nearby. The massive marble monument includes two glass-walled panoramic elevators fittingly baptized as "Rome from the Sky", which take you to the top of the Terrace of the Quadrigas where you'll be introduced to an incredible panorama of the Eternal City.
The 360-degree view is unique and all-embracing, offering visitors the chance to gaze at the splendorous Imperial Forums, the imposing Colosseum, the historic river Tiber, century-old churches, and all the architectural greatness and lively vibe of the city.
APPIAN WAY & AQUEDUCT PARK – Explore the Queen of all Roads

Otherwise known as Via Appia Antica or Queen of Roads, the Appian Way was a marvel of engineering and the most important Imperial Roman road at the time. Built in the 4th century BC, this ancient cobblestone road played a vital role in the circulation of supplies and military to strategic points throughout the Roman Empire.
Cassie's curiosity: The Appian Way is the reason why we still say "all roads lead to Rome" to this date!
Today, it's one of the best places to discover Rome off the beaten path and go for a thrilling bike ride or a relaxing family stroll, lined with archaeological sites and impressive ruins that you can visit along the ancient road's path – including catacombs, tombs, public baths, mausoleums, and even ruins of magnificent villas that once lined the entrance to the city as a way for Romans to boast about their wealth and status.
One of the best ways to explore the Appian Way and the nearby area is by renting a bike or taking on a bike tour and cycle through wooded forests and dirt tracks to go see the largest aqueducts of the Roman Empire at the magnificent Aqueduct Park. In here you'll be able to marvel at the working aqueduct that still supplies water to this date, and gaze at the aqueduct arches as they stretch with no end in sight.

The park is also a thriving place for locals who come by to enjoy a relaxing day outside with family and friends. It's an incredibly welcoming and lively environment and it makes me feel like a local every time I go there (except, anyone can tell I'm a tourist just by looking at my "pinch-me-that's-an-ancient-aqueduct" face).
BATHS OF DIOCLETIAN – The grandest ancient bath complex in Rome

If there's one thing that you'd always find in any major ancient Roman town it was the public baths. More than a form of relaxation and focal point of their social lives and recreational activities, a visit to the baths was an important cultural ritual in Roman society, and a place where business, politics, and plotting often arose.
And while public baths are scattered across Europe, none come close to the grandeur of the Baths of Diocletian – the most imposing thermal complex ever built in Rome. Erected over 1,700 years ago, this gargantuan structure – able to host up to 3,000 people – spanned more than 32 acres and encompassed open-air gymnasiums, libraries, galleries, walking paths, gardens, pools, and cold, hot and tepid public baths.
Although the original colossal complex didn't withstand the ravages of time in its entirety, much is still intact, having been integrated and preserved into other buildings such as the Church of San Bernardo alle Terme, Basilica Santa Maria degli Angeli, and National Museum of Rome.
Visiting today you'll still be overwhelmed by the mere perception of its original dimensions, and able to see a portion of the baths, pools, high luxurious ceilings, 2nd-century tombs, sculptures, and garden.
ARE YOU READY TO DISCOVER ROME OFF THE BEATEN PATH?
As a travel specialist, I find that one of the most important things about crafting personalized itineraries for my clients is finding the perfect balance. While I'll definitely add bucket-list attractions to my itineraries, my job (and passion) is to create the best possible travel experience for you.
This means mixing top attractions with genuine local experiences, unexpected hidden gems, and offbeat destinations just like the ones I shared in this article (and there are so many more worth visiting!).
These lesser-known attractions allow you to escape the crowds, immerse yourself in the local culture, and enjoy invaluable relaxing moments to soak in all the beauty and history around – all of it at your own pace!
So, which of these incredible places are you going to add to your Rome itinerary?
SAVE TIME. AVOID FRUSTRATIONS. EXPERIENCE A BETTER VACATION.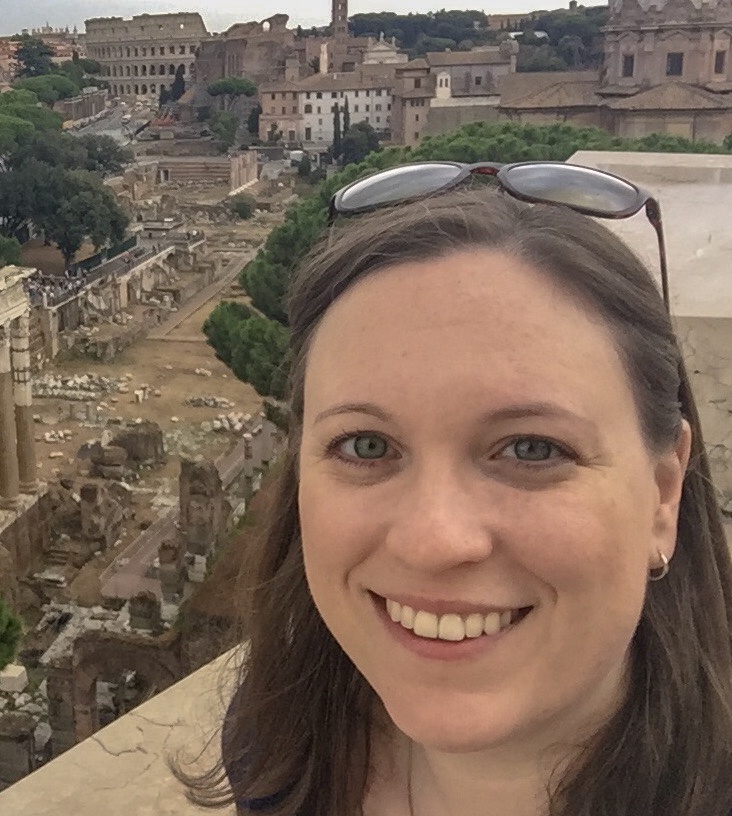 Hi, I'm Cassie! Here at Montage Travel, I'm crafting custom itineraries for independent travelers who want to make the most out of their valuable vacation time in Europe (who wouldn't?).
My mission is to ensure travelers like you save time on planning and experience frustration-free trips with a well-optimized itinerary. Each and every itinerary I create is made from scratch and tailored specifically to your interests, travel pace, and preferences. An optimized itinerary and practical travel advice go hand-in-hand and are essential factors that will determine how much you will enjoy your vacation. Equipped with your own itinerary, you'll see more by visiting sites during less crowded times, you'll know which museums are best explored independently and which are enriched by visiting with a guide, and you'll avoid getting lured into a tourist trap restaurant that will cost you more and be less authentic than the restaurant I'll point you towards just down the street that caters mostly to locals.
Travel with confidence. Itineraries include unlimited revisions and unlimited 1-on-1 travel advice.