There's not much more quintessentially British than the image of a cozy pub on a drizzly day: comfy interior and wooden beams, warm light pouring out of the divided windows, the soft sounds of cheery voices and clinking glasses emanating from inside, inviting you to come on in and have a sit and a sip.
It's amazing to think of just how long some of these public houses have been around. They've hosted literary luminaries, beloved musicians and actors, controversial politicians, scoundrels, and even the Crown Jewels. They've survived wars, fires, and other natural disasters.
When you step inside London's historic pubs, you're entering spaces that are filled with mystery, merriment, and exciting stories.
And while there are many historic pubs in London worth exploring — we could even create a custom itinerary that features a pub tour — here are four pubs at the top of my list.
As a bonus, I'm also including nearby tourist attractions and subway stations so that you can easily plan a fun day with relaxing stops (and tasty beer and vittles!) along the way.
Ye Olde Cheshire Cheese

The Ye Olde Cheshire Cheese pub is one of the oldest pubs in London, originally established in 1538. The first pub was destroyed in the Great Fire of London in 1666, but it was promptly rebuilt and reopened in 1667 (you have to admire their priorities!), keeping much of the original design intact.
The building, formerly home to a monastery, oozes character throughout its 4-story maze-like floorplan. As you make your way through tunnels and down stone stairways, you'll encounter small wood-paneled rooms, cozy nooks, and even a few roaring log fires.
Each room has its own feel, and even the menus vary. You'll find everything from traditional pub grub to a white-tablecloth restaurant. You can plan to come for lunch, dinner, or for a beer at a cozy corner table in one of the bars. But if you're coming for a meal, you'll want to tour around a bit to see which of the rooms has the menu and atmosphere you like best.
In addition to being one of the oldest of London's historic pubs, the Ye Olde Cheshire Cheese is also the most famous. And a lot of that has to do with the exhaustive list of famous literary figures known to have frequented the pub: Dr. Samuel Johnson (its first famous patron, who lived nearby), author Charles Dickens (he mentioned this pub in A Tale of Two Cities), poet W. B. Yeats, playwright Oscar Wilde, novelist Mark Twain, and Arthur Conan Doyle (where he no doubt got ideas for his Sherlock Holmes mysteries).
Cassie's Itinerary Tip: If you're planning to visit St. Paul's Cathedral, it's just a quick 5-minute walk from the Ye Olde Cheshire Cheese. Lunch is served starting at 11:30 am.
Nearby attractions
St. Paul's Cathedral
St Bride's Church
Dr. Johnson's House
Nearest Underground stations
Blackfriars
Temple
St. Paul's
The Old Bank of England Pub

Built in 1886, this Italianate-style building was the Law Court's branch of the Bank of London between the years 1888 and 1975. Later in 1994, it was refurbished into a public house. With its ornate plaster ceilings and glittering chandeliers, the vibe here is all opulent High Victorian.
Apart from offering a great selection of beer, this pub houses many stories. Underneath the building are passageways that lead to the huge vaults that were used to store gold bullion and, for a brief period during the First World War, even hid the Crown jewels.
And according to legend, those underground passageways also served as the connecting tunnels between Sweeny Todd's barber shop and Mrs. Lovett's pie shop.
Cassie's Tip: In England, it's customary to place your order at the bar and then go sit at your table. If sampling variety is what you're after, most pubs offer a half-pint option. And a shandy — beer mixed with a non-alcoholic beverage, often lemon-lime soda — is also a popular choice.
Nearby attractions
St. Paul's Cathedral
Royal Courts of Justice
Temple Church
Nearest Underground stations
Temple
Blackfriars
St. Paul's
Princess Louise Pub

With its etched mirrors, rich wood-paneled walls, tiled island bar, Corinthian pillars, and ornate stucco ceiling, this beautiful pub built in 1872 will make you feel truly transported back to the 19th Century. It is rightly considered a historical treasure and is protected as a heritage site.
The Princess Louise Pub is one of the few pubs that kept its snob screens, which were moveable glass-and-wood panels from the Victorian era that allowed middle class patrons to be kept from the view of working class patrons.
The Princess Louise, like many of London's historic pubs, is a "tied house," meaning it is required to get some or all of its beer from one brewery — in this case, the Samuel Smith Brewery, known for its organic lager and dark ales on tap. (Keeping track of who owns what in England's beer scene is a complicated business!)
Nearby attractions
The British Museum
Covent Garden
Sir John Soane's Museum
Nearest Underground station
The George Inn

With a history that goes all the way back to medieval times, the George Inn sits nearby the Thames and is a wonderful place to go if you want to enjoy traditional British food, drinks, and history.
Originally built in the 17th century, The George was rebuilt in 1676 after getting destroyed by a fire. It is also London's last galleried coaching inn. The gallery was used to hold theatrical productions, and a coaching inn was one along a route used by horse-drawn coaches, and was traditionally a place where horses could be changed.
You can enjoy drinking in the courtyard in the warm sunlight, or upstairs in the restaurant which is inside the gallery. Explore the different connecting rooms downstairs, enjoy the breathtaking balconies, and check out the Parliament bar, which was previously the waiting room.
Charles Dickens was a notable patron of this bar (apparently he loved his pubs!) — he even mentioned it in his novel Little Dorrit. You can also spot Dickens' life insurance policy hung on one of the walls.
Nearest attractions
Nearest Underground station
Excited to Explore London's Historic Pubs?
One of the biggest perks about working with me to create a custom itinerary is knowing where to find the best local food and drink!
On top of that, I can save you time and hassle with inside expertise. That means I can help you avoid the rush if what you want is a quiet meal — or plan your visit to experience the vibrancy of a bustling pub if crowds are your jam. I know how to get tables at the best restaurants, how to make sure you don't show up on days they're closed, and how to show up on trivia night for a rousing good time.
SAVE TIME. AVOID FRUSTRATIONS. EXPERIENCE A BETTER VACATION.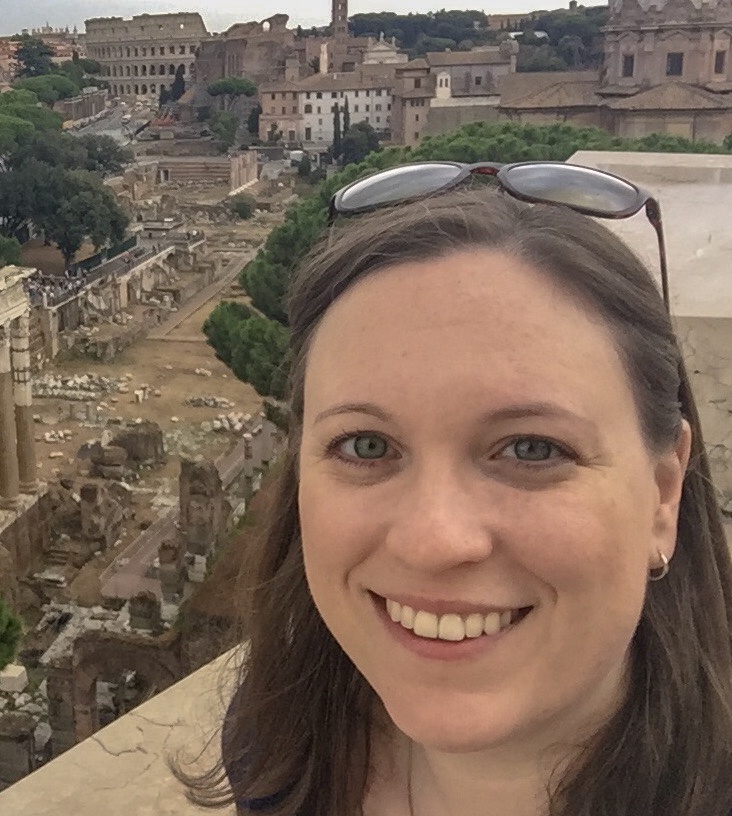 Hi, I'm Cassie! Here at Montage Travel, I'm crafting custom itineraries for independent travelers who want to make the most out of their valuable vacation time in Europe (who wouldn't?).
My mission is to ensure travelers like you save time on planning and experience frustration-free trips with a well-optimized itinerary. Each and every itinerary I create is made from scratch and tailored specifically to your interests, travel pace, and preferences. An optimized itinerary and practical travel advice go hand-in-hand and are essential factors that will determine how much you will enjoy your vacation. Equipped with your own itinerary, you'll see more by visiting sites during less crowded times, you'll know which museums are best explored independently and which are enriched by visiting with a guide, and you'll avoid getting lured into a tourist trap restaurant that will cost you more and be less authentic than the restaurant I'll point you towards just down the street that caters mostly to locals.
Travel with confidence. Itineraries include unlimited revisions and unlimited 1-on-1 travel advice.
MORE FROM THE MONTAGE TRAVEL BLOG