There is perhaps no city that looms larger in a traveler's imagination than Paris — and rightly so.
The City of Lights. The City of Love. Fashion capital of the world. Ooh la la.
Everything from its picturesque cafes to its cool confidence to its iconic skyline speaks of an effortless embrace of all the good things that make life rich, pleasurable, and sweet.
I've been traveling to Paris for years, and it is every bit as heart-stopping as the photos promise. There's a reason it's the world's #1 tourist destination, drawing more than 30 million people a year.
Because I know the city so well, I can create a custom itinerary that will allow you to see the sights of Paris in a way that's easy, fun, delicious, and hassle-free — just like the Parisians would want it!
And while there are dozens of lesser-known hidden gems in this city — like the Rodin Museum, Pere Lachaise Cemetery, and the Opera Garnier — here's a taste of the best-known sights in Paris I never miss:
EIFFEL TOWER

It's hard to think of a more iconic structure in the world than La Dame de Fer. With a silhouette that is both elegant and commanding, the Eiffel Tower is a wonder of engineering that for decades after it was built in 1889 was the tallest structure in the world.
There are many ways to enjoy this marvel, but however you choose to see it, one thing is certain: You have to buy tickets well in advance, especially if you want to catch the sunset.
The Eiffel Tower is not only one of the most beloved sights in Paris, it is the most visited monument in the entire world. The ticket lines are always long. The Iron Lady is gorgeous, and she demands reservations.
Cassie's Tip: While the 900-foot summit is amazing, the views are actually the best from the 2nd Level, since the sights of Paris are much more recognizable. If you want to skip lines altogether and take in the sunset, I highly recommend this tour.
LOUVRE MUSEUM

You have to know at the start: there's no possible way to see the entire Louvre collection in one visit – but you can see the "best of" in 2 – 3 hours.
This world-famous museum holds more than 30,000 works of art, including some of the world's most recognizable works from some of the most well-known artists up through 1850.
Places like the Louvre are where custom itineraries really prove their value. Before you've even left home, we'll review the visiting choices and determine the best one for you. Will it be with a private or small-group guided tour? Or maybe you'll use an audio guide to bring the collection to life? If you prefer paper and a map, a guidebook is another option. There's no wrong way, there's just your way.
Trust me — you'll appreciate Mona's mysterious grin a whole lot more when you know exactly where to find her, and you know a dinner reservation awaits you on the other side of your visit.
ORSAY MUSEUM

The Musée d'Orsay picks up where the Louvre leaves off, historically speaking. If you love Impressionism — and the dreamy, breezy works of artists like Monet, Renoir, Degas, and Van Gogh — this is definitely your happy place.
Housed in a former train station, the Orsay is its own marvelous cathedral of light, and many people find it more enjoyable and less overwhelming than the Louvre. Because the collection is always shifting, you can find an up-to-the-minute layout online before you arrive to plan your visit.
SAINTE-CHAPELLE

Speaking of cathedrals of light …
Originally built to house the supposed original Crown of Thorns (which King Louis IX spent $607 million in today's dollars to procure), this cathedral was built in just six years. Compare that to Notre Dame, which took over 200 years to complete!
The Gothic majesty of Sainte-Chapelle cannot be overstated. The chapel features 15 separate paneled stained-glass windows, each nearly 50 feet tall. When you gaze up at the sun-illuminated windows, it's like swimming inside a swirl of colored light.
VERSAILLES (day trip)

While technically not inside the city, Versailles makes the cut for my must-see sights of Paris, both because it is easily accessible (just a 35-minute train ride) and because of its sheer, jaw-dropping amazingness. There are also many wonderful ways to explore this exquisite property, like this beautiful and immersive bike tour I took a few years ago.
The mind can barely take in the opulence of the 18th-Century royals and what King Louis XIV was willing to spend (from the public treasury!) to build a monument to himself. With 2,300 rooms and over 720,000 square feet of floor space, there is no palace in all of Europe that compares to Versailles.
The sprawling grounds are divided into three main areas: the Chateau (where Louis XIV and his successors lived and frolicked for nearly 100 years), the lavish Gardens, and the Trianon Palaces and Domaine de Marie-Antionette, which features several "small" palaces that served as a getaway from the clamor of the Chateau … because who doesn't need a palace to vacation from your palace?
BEST PLACES FOR A SCENIC STROLL

I am, as you know, a huge fan of getting a feel for a city on foot, and Paris lends itself beautifully to walking tours.
Here are my favorite spots in Paris for a leisurely stroll: 
Avenue des des Champs-Élysées
le de la Cité and Île Saint-Louis
Le Marais
Montmartre
Tuileries Gardens & Luxembourg Gardens
SAVOR THE SIGHTS IN PARIS
Part of what Americans, in particular, can miss when we rush and try to pack too much in is that the real magic of Paris shines through when we just … slow … down.
Like a fine wine and a six-course meal, Paris is a city that is meant to be savored. A custom itinerary from a seasoned expert (that's me!) allows you to sip and take your time, drawing out the beauty and unique flavor of this incredible city.
SAVE TIME. AVOID FRUSTRATIONS. EXPERIENCE A BETTER VACATION.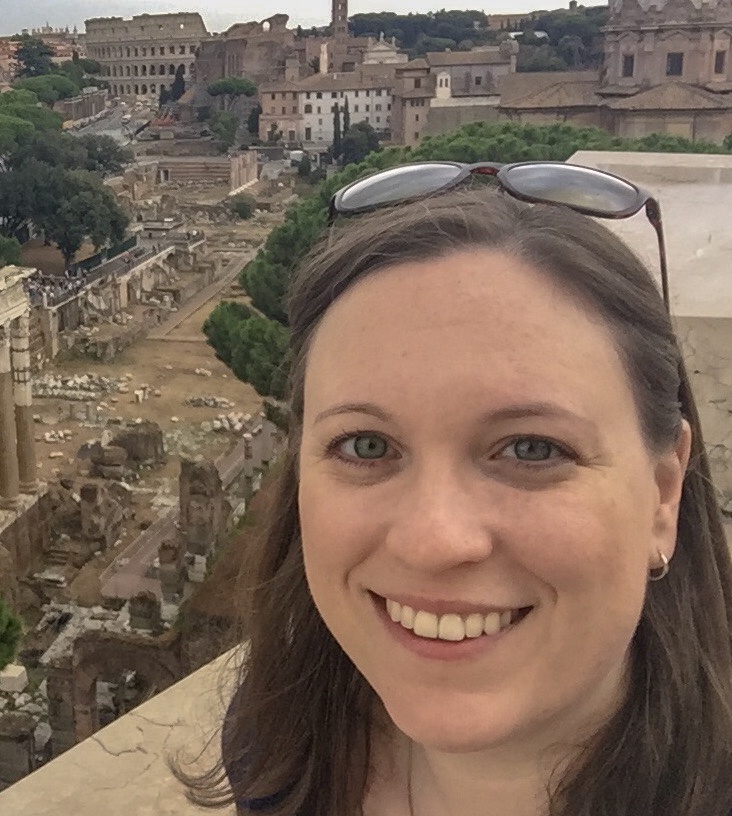 Hi, I'm Cassie! Here at Montage Travel, I'm crafting custom itineraries for independent travelers who want to make the most out of their valuable vacation time in Europe (who wouldn't?).
My mission is to ensure travelers like you save time on planning and experience frustration-free trips with a well-optimized itinerary. Each and every itinerary I create is made from scratch and tailored specifically to your interests, travel pace, and preferences. An optimized itinerary and practical travel advice go hand-in-hand and are essential factors that will determine how much you will enjoy your vacation. Equipped with your own itinerary, you'll see more by visiting sites during less crowded times, you'll know which museums are best explored independently and which are enriched by visiting with a guide, and you'll avoid getting lured into a tourist trap restaurant that will cost you more and be less authentic than the restaurant I'll point you towards just down the street that caters mostly to locals.
Travel with confidence. Itineraries include unlimited revisions and unlimited 1-on-1 travel advice.
MORE FROM THE MONTAGE TRAVEL BLOG