If you're traveling to France and you like cheese (who doesn't?), it's helpful to read a guide to French cheese that will help you determine which varieties to try.
It's not uncommon to feel little overwhelmed by choice in your quest for indulging in French cheese. Particularly, when entering into a fromagerie (cheese shop) as you try to distinguish one variety from another.
I've been there. I've done that. Multiple times.
And then I started studying.
Let me share with you some of what I've learned. And answer some of the important questions:
– What types and varieties of cheese should you try in France?
– Which French regions can you visit to try the famous local cheeses?
– How can you identify the cheese you want to try from the vast selection?
Let's get into it.
Related Article: French Cheese Eating Etiquette (The French love their cheese and have many unwritten and unspoken rules around how to best enjoy it!)
Different French Regions, Different French Cheeses
As tempting as it may sound, don't travel to France with the aim of trying every type of cheese. There are a LOT of them. I've researched and cannot find any agreement as to how many there actually are because not all varieties are recorded and new ones can be created with regularity. Estimates range from 500-1500.
With 97% of the French people eating cheese almost daily, it is no surprise that cheese production is serious business in France. And most regions claim a specialty all their own.
In fact, France has an Appellation d'Origine Contrôlée (AOC) designation that protects the original geographical origin of the cheeses and their distinct characteristics.
Paris

For many international visitors, a trip to France is likely to begin, end, or be entirely based in Paris. Luckily for cheese-lovers, Paris is the city where cheese comes together from all over the country. Think of it as the "melting pot" for cheese. Yum.
You can't walk far in this city before encountering a fromagerie – or five. And really, you can't go wrong with any of them.
However, it's worth noting that the finest fromagers (that's French for "cheesemongers") in Paris – and perhaps, all of France – are Fromagerie Quatrehomme and Laurent DuBois.
Laurent DuBois' 4 locations are all conveniently located near sightseeing hotspots (the Marais, Latin Quarter, Opera, and near the Eiffel Tower). If you're a cheese-lover, it will be easy to craft an itinerary around a visit (or I can craft the itinerary for you!).
Fromagerie Quatrehomme has 4 locations in the city, but they are a little bit further out than most of your sightseeing will take you. However, it is a shop worth seeking out for the experience if cheese-tasting is a priority.
Both fromageries have an unbeatable selection of cheeses to sample.
Cassie's Tip: Strongly consider taking a Food Tour while you are in Paris! In addition to sampling other French specialties, most Food Tours will include tasting French cheeses.
For a tour devoted exclusively to wine and cheese, I recommend this Marais Walking Tour in Paris.
Since Paris is not a hub for cheese production itself, let's proceed into the regions to learn more about some regional specialties.
Cheeses of the Loire Valley
The picturesque Loire Valley, known for their fabulous castles, is also home to mouth-watering Chevre (goat cheeses), like Sainte-Maure-de-Touraine, Olivet Cendré and Curé Nantais.
Chevre is actually produced in several regions, and in various shapes and sizes. However, some of the most popular types of Chevre are the Chevres de la Loire (AOC) that are produced in the Loire Valley.
Sainte-Maure de Touraine

Produced from fresh goat's milk, Sainte-Maure de Touraine boasts a pleasantly rich flavor, along with a crumbly, soft texture. This soft-ripened, natural rind cheese has a log-shape. The shape is maintained by a straw of rye running through the center to prevent it from breaking
Cheeses of the Normandy Region
Normandy is located on the northwestern tip of France. While your travels may take you to Normandy for a historical visit – to locations such as the D-Day Beaches, the Tapestry at Bayeaux, or Monet's House in Giverny (these are some of my top recommendations for a Normandy itinerary) – Normandy is also a foodie destination. It's a region known for their cidre (and apples, for that matter) and cheese varieties.
The region gets gentle sun, plentiful rain, and a humidity that together produces a wonderfully nutritious grass that the local cows feed on. Their milk becomes the foundation for the popular Normandy butter, cream and its noble cheeses Camembert, Livarot, and Pont l'Évêque.
Camembert

Southern Normandy is home to both the village of – and home to – one of the finest French cheeses, Camembert.
Having an intact shape, it has a supple and creamy interior along with its rind covered in white mold (that gives it its slightly moldy aroma). Camembert has a rich, salty, and full-bodied taste. This creamy, soft-ripened, and delectable fromage is sold more than any other cheese in the French markets.
Cheeses of the Franche-Comté Region
On the northeastern edge of France, bordering Switzerland sits the France- Comté Region with valleys leading to the Jura Mountains and Northern French Alps. The region is known for its "mountain cheeses:" Comte, Morbier, Cancoillotte, Bleau de Gex, and Mont d'Or.
Cassie's Itinerary Tip: For a memorable French wine and cheese vacation, visit the neighboring Burgundy region on the same visit to the Franche- Comté!
Comté

Comté is one of the most popular cheeses in France and it is traditionally made in Eastern France, in the Jura Mountains.
It's fairly easy to spot Comté at the fromagerie. It comes in a large wheel shape with a flat surface and a cool, deep orange rind.
Comté has a nutty, sometimes sweet, flavor to it. The longer it is aged, the more mature the flavor will be. Comté 's summer and winter varieties have different taste profiles as well – ask the fromager and try them both!
It's a firm cheese that melts in your mouth and is a tasty addition to many dishes– you'll find it in salads, appetizers, and sandwiches.
Cassie's Tip: If you see Michel et Augustin cheese crackers at a local grocery store, pick up a few bags! They come in multiple cheese flavors, but the Comté is my personal favorite.
Can't wait to try them in France? Sometimes you can find them available on Amazon.
You'll never look at a Cheez-It the same way again!
Cheeses of the Ile-de-France Region
The city of Paris is located in this region, but travel about 30 miles east of Paris, and you'll find two towns that are known for producing Brie for centuries – Meaux and Melun.
Brie de Meaux

Ah, Brie, the classic French cheese. Of the varieties of Brie, my favorite is Brie de Meaux, produced in the historical Brie region (now a part of the Ile-de-France).
Brie is a soft cheese with a velvety white and edible rind. It has a mild sweet buttery flavor with a hint of almond.
Family Travel Tip: If you're traveling with young children and want to get them interested and involved with a visit to the fromagerie, start off with having them try this one. It's a cheese so creamy and mild that few people ever object to it!
Cheeses of the Agen-d'Aveyron Region
This region is home to Roquefort, which may well be the most-loved blue cheese in the world. What makes Roquefort distinctly delicious and special is its production process. After being made exclusively from unpasteurized sheep milk, it is matured in the ancient natural caves of Mont Combalou, below the village of Roquefort-sur-Soulzon.
Roquefort

Roquefort is a blue cheese with a forceful, clean flavor. It deliciously melts in your mouth, leaving behind a pleasant aftertaste of salt and mold. Being a rich cheese, it is typically eaten at the end of a meal.
I'll never forget my first taste of Roquefort. It's not exactly pretty to look at…but, if you like blue cheeses, they just don't get better than this one, in my opinion.
Cheese of the Savoie Region
This mountainous region in the majestic French Alps has a long history of producing extraordinary cheeses. While a vast range of cheeses is made here, Reblochon and Raclette de Savoie top the list.
Reblochon
The signature features of this mountain cheese are that it is young, fresh, and tender. It is produced from the rich, thick cow milk of the second milking. Reblochon has a beautiful orange-yellow color, an ivory interior, and a velvety rind. Its clear, fresh aroma leaves behind a soft, nutty aftertaste.
Travel Itineraries for French Cheese Lovers
As you can see, I've barely scratched the surface in introducing you to the variety of cheeses that you can sample in France. But that's the beauty of travel, you can customize your own itinerary (or have me craft one for you) around your cheese-eating priorities.
Or whatever your touring priorities are!
Further Reading: French Cheese Eating Etiquette. Discover the many unwritten and unspoken rules there are around eating all of those cheeses you just learned about!
SAVE TIME. AVOID FRUSTRATIONS. EXPERIENCE A BETTER VACATION.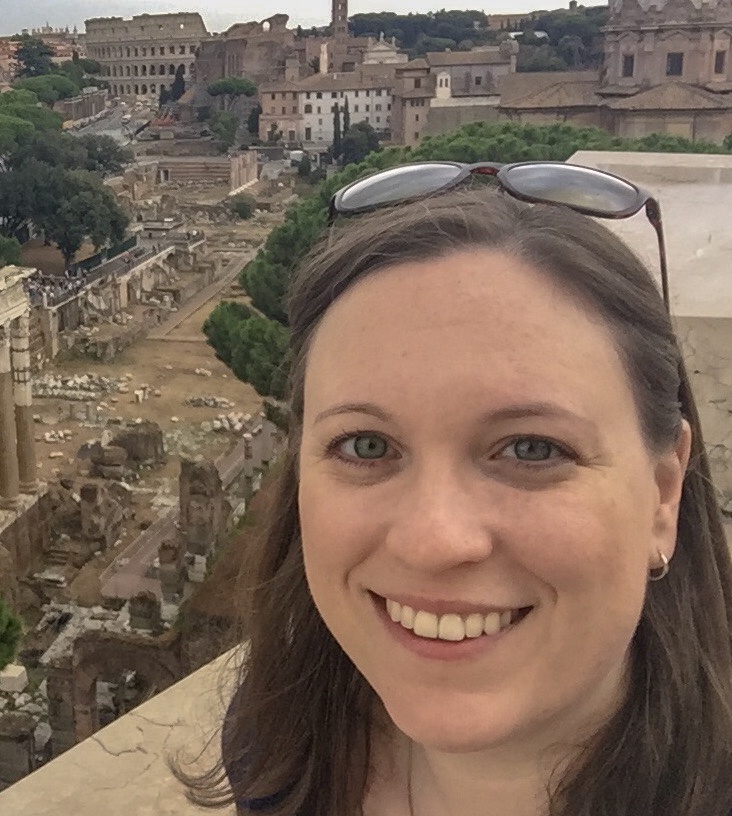 Hi, I'm Cassie! Here at Montage Travel, I'm crafting custom itineraries for independent travelers who want to make the most out of their valuable vacation time in Europe (who wouldn't?).
My mission is to ensure travelers like you save time on planning and experience frustration-free trips with a well-optimized itinerary. Each and every itinerary I create is made from scratch and tailored specifically to your interests, travel pace, and preferences. An optimized itinerary and practical travel advice go hand-in-hand and are essential factors that will determine how much you will enjoy your vacation. Equipped with your own itinerary, you'll see more by visiting sites during less crowded times, you'll know which museums are best explored independently and which are enriched by visiting with a guide, and you'll avoid getting lured into a tourist trap restaurant that will cost you more and be less authentic than the restaurant I'll point you towards just down the street that caters mostly to locals.
Travel with confidence. Itineraries include unlimited revisions and unlimited 1-on-1 travel advice.
Disclosure: The products and tours liked to here are recommended from personal experience and research (none were provided to me for free or for marketing purposes). Please note that as an Amazon Associate, I earn a small commission from qualifying purchases made through the provided affiliate links – and at no additional cost to you.