Faster than hiking and more liberating than motorized transportation, one of the best ways to explore a country is to explore it by bike on one of the many cycling routes in Europe.
Elbe Cycle Route, Germany

This well-maintained path is the most popular biking trail in Germany. Starting in Bad Schandau and ending in the North Sea (or vice versa), the trail is 540 miles long and part of an internationally connected cycling route.
The scenery along the Elbe River changes delightfully along the way and is often simply stunning. You will pass, and hopefully stop to visit, charming towns such as Wittenberg and Dessau and historic cities such as Dresden and Hamburg. There are cyclist-friendly restaurants and accommodations.
The bike route is clearly marked, mostly paved, and traffic-free. Some sections of the trail are particularly manageable for children and beginning cyclists, such as the mostly downhill route from Dresden to its end in Cuxhaven.
The trail can be easily broken down into short sections, and if you plan to cycle the full length, it will take about 14 days.
Adige Cycle Route, Italy

This bicycle trail is about 37 miles long, and an amazing way to tour beautiful Northern Italy. The cycling route is either downhill or flat for most of the way – something I, personally, can appreciate from a vacation activity.
I suggest starting from Trento, at the Adige River, and moving northwards along the eastern riverbank. You will enjoy views of vineyards and apple orchards, with mountains in the background.
At Foci dell'Avisio, the trail goes around meadows and approaches a Zambana, a village famous for its remarkably tender white asparagus (something you should try when in Northern Italy!). Later, cross the Rotaliana plain and after a few miles reach the Chiusa di Salorno, the border between Trentino and South Tyrol. As you proceed, you'll encounter Bassa Atesina, and then Bolzano. From there, the trail simply follows the course of the River Adige!
Holland Junction Network, The Netherlands

There are several options to choose from if it's a cycling vacation you seek in The Netherlands!
The country established an easy-to-follow cycle path network called, appropriately, the Holland Junction Network. These paths can easily be shortened or lengthened according to your sightseeing preferences.
Along these cycling routes, there are many sights to take in, including Heathlands, the national park north of Arnhem. Visitors should keep an eye on the signposts as they change in the countryside from the traditional style to a mushroom-like structure.
Another trail to recommend is the Noordoostpolder, one of the loveliest trails in the Netherlands. Once you are there, visit the UNESCO World Heritage site, Schokland, an abandoned island with archaeological evidence of human civilization going back 10,000 years!
Danube Cycle Path, Austria

Popular and great for families, the Danube Cycle Path is intersected by trails at several points. Most riders start their journey around Passau, Germany, and cycle downstream along the river to end up in Vienna.
To cycle the entire path, you'll want to plan a week if you're an experienced cyclist on a mission, but most vacationers will probably prefert to take about 2 weeks to allow time to take in more sights along the way.
If you'd like to do a self-guided tour, then Danube Bike Trail 1 is the book you need for the German part of the river. You will find contact numbers for accommodations available along the way and cultural information.
Local tour operators offer group cycle tours at great value for your money. One tip for the Danube cycling path is to bring enough waterproof clothing, as it is bound to rain at least once during your week.
Planning a cycling trip in Europe?

If you're considering exploring Europe's many cycling paths, the first thing you'll want to decide is if you'd like to go independently, with a private tour guide, or with a guided tour group.
The biggest advantages of biking on your own are that you get to make the itinerary, go at your own pace, and make changes along the way. There are several guidebooks and online resources to help with the planning and mapping of your route.
Or you could hire a private guide. Guided tours offer the convenience of not having to plan your route, overnight stays, food stops, and how you will haul your luggage around. You will be matched with other cyclists of your skill level and have an experienced English-speaking tour guide lead the way.
If you're looking for help in finding the perfect a guided tour, need DYI Itinerary advice, or have your own custom itinerary crafted for you, Montage Travel offers a variety of travel planning services designed to meet your personal needs to ensure a memorable experience.
Not sure where to start? Contact me for a free, no-obligation 20-minute consultation, and we'll figure it out together!
SAVE TIME. AVOID FRUSTRATIONS. EXPERIENCE A BETTER VACATION.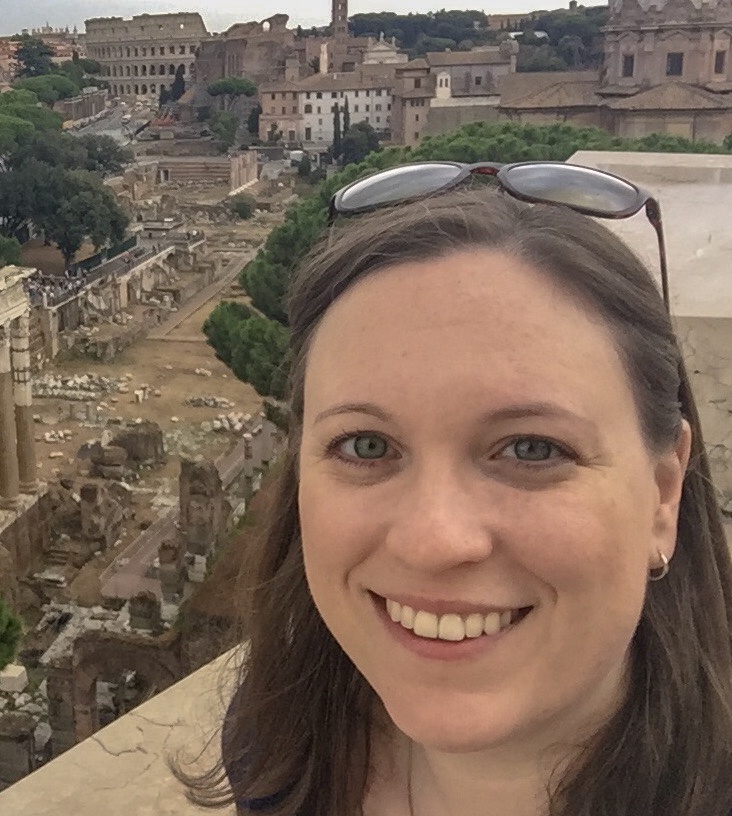 Hi, I'm Cassie! Here at Montage Travel, I'm crafting custom itineraries for independent travelers who want to make the most out of their valuable vacation time in Europe (who wouldn't?).
My mission is to ensure travelers like you save time on planning and experience frustration-free trips with a well-optimized itinerary. Each and every itinerary I create is made from scratch and tailored specifically to your interests, travel pace, and preferences. An optimized itinerary and practical travel advice go hand-in-hand and are essential factors that will determine how much you will enjoy your vacation. Equipped with your own itinerary, you'll see more by visiting sites during less crowded times, you'll know which museums are best explored independently and which are enriched by visiting with a guide, and you'll avoid getting lured into a tourist trap restaurant that will cost you more and be less authentic than the restaurant I'll point you towards just down the street that caters mostly to locals.
Travel with confidence. Itineraries include unlimited revisions and unlimited 1-on-1 travel advice.
Disclosure: The Danube Cycling Route book that I linked to is recommend from personal experience and research (it was not provided to me for free or for marketing purposes).

Please note that as an Amazon Associate, I earn a small commission from qualifying purchases made through the provided affiliate link – and at no additional cost to you.