London is an extraordinary city where the very royal past and the very cosmopolitan present merge into a colorful mix that is at once lively and still somehow characteristically proper.
English-speaking travelers from the United States get to enjoy the relative ease of getting around without a language barrier, while still basking in the many charming qualities, traditions, foods, and sights in London that are delightfully different from the U.S. and unique to this city.
As a European travel expert with a specialty in planning custom itineraries in London for travelers, I've spent a lot of time touring the city. For a city so steeped in history, it keeps surprising me with its constant change – remaining fresh and exciting with each and every visit.
If you're planning a trip to London, you'll find your touring possibilities are endless – which is why London is a city that really shines with a custom-designed itinerary. It's the best way to ensure that you'll not only see the most popular sights in London, but enjoy the city your way: easy, perfect-for-you, and totally stress-free.
When building a travel itinerary, it's a good idea to start with a city's top sights – the ones they are most famous for. To get you started, let's take a closer look at three must-see sights in London. Plus, my absolute favorite way to see the best (and most selfie-d!) spots around the city.
WESTMINSTER ABBEY

The term "abbey" might conjure up images of a quaint cloister. What you find in Westminster, however, is an elaborate Gothic edifice with a high, long, and narrow nave. Its vaulted arches, finely-carved and gilded ribs, stretch up over 10 stories.
This is where England's kings and queens have been crowned and buried since 1066. The Abbey is literally and figuratively a historical storehouse: it holds over 3,000 tombs — including the storied remains of 30 kings and queens, politicians, poets, scientists, and soldiers.
It's impossible not to get swept up in the adventure, brutality, and romance of England's history as you pass by the places where those who shaped this country are lying in ornate sculpted tombs or are silently resting underfoot.
TOWER OF LONDON

Sometimes you can conquer a people and still not feel 100% confident in your absolute power. It happens. So what do you do? You build a 90-foot stone tower that's 15 feet thick and has a clear view of any invaders who might be approaching from the Thames. Problem solved!
Today, this castle complex has over 20 towers and covers 18 acres. And this fortress is so secure that it not only held prisoners and traitors of the state, but also at various times housed royals themselves, as well as their crown jewels. (The jewels — all $6 billion worth! — are still there, are considered the best in all of Europe, and are one of the most popular sights in London.)
Grim and bloody as much of the history of this complex is, it is also an endlessly fascinating place. The stories of people like Princess Elizabeth, Lady Jane Grey, and Guy Fawkes all come to vivid life when you can see the actual places they lived and died. You can even see the original execution axe and chopping block!
Cassie's Tip: Don't miss joining one of the Yeoman Warder "Beefeater" tours. Tours are included with your ticket and depart every 30 minutes from near the entrance gate. The Beefeaters provide entertaining historical context to various sights around the Tower.
BRITISH MUSEUM

Despite the complicated and controversial history of colonialism, the British Museum remains the definitive archive of Western Civilization, and one of the definite don't-miss sights in London.
Where else in the world where can you see Egyptian mummies, the Rosetta Stone, the re-created throne room of a 3,000-year-old Assyrian king, and nicked sculptures from the Parthenon in Greece (the Brits and Greeks still argue about this one!), and Michelangelo's drawings, all in one vast space — and get a slice of pizza somewhere in between?
Cassie's Tip: If you like to enjoy your mummified Egyptians in a little more peace, it's best to visit late on a weekday afternoon.
FAMOUS SIGHTS IN LONDON WALKING TOUR
I am a huge fan of seeing a city on foot, and when you have a custom-designed itinerary, you can see the city at your own pace, on your own timeline, with no hassle or stress. Tickets? Check. Private tours? Check. Dinner reservations? Check.
A walking tour is one of the loveliest ways to see the most famous sights of London!
My top picks for a breezy London stroll?

Houses of Parliament, Big Ben, and Westminster Bridge
This iconic trio is incredible close-up, and you really get a feel for the immensity of that 13-ton bell that earned the often-confused moniker of Big Ben. 

Trafalgar Square
Right in the center of the action! From this square, you can admire the tallest Corinthian column in the world and get a 360º view of many of London's most famous sights. Kids (and grownups!) love to have their photos taken with the majestic lions that grace the square. 

Covent Garden
This is a spot that brims with whimsy and fun. It's an enchanting combination of a market and a fair. Musicians, jugglers, and street performers show off their skills, and the enormous covered market is bustling with boutiques, cafes, antique shops, and fun stalls of all kinds. 

Piccadilly Circus
Walk into this blinking neon wonderland, truly a symbol of modern London. Famous traditional pubs, theaters, shops, and restaurants offer a feast for the eyes and the tummy. 
WHEN IS THE BEST TIME TO VISIT LONDON?
London is a thriving city that's wonderful to visit year-round. However, if you're looking for longer days, warmer temperatures, and days that are more likely to be sunny-ish, you should plan to visit in the summer.
Because of the good weather during the summer, this is also the peak tourist season. To visit London with fewer crowds, consider the shoulder season months of May-June and September-October as they are also lovely. London is also one of the best cities in Europe to visit during the holidays!
As for what to expect from the weather? The reality of London is: always be prepared for rain. The weather is ever-changing, but the good news is that it is rarely extreme. Like its famous inhabitants, London is mild-mannered and likes to keep you guessing just a little.  
ARE YOU READY TO VISIT THESE SIGHTS IN LONDON?

The city of London has so much to offer, and this is just the beginning. As an expert on this amazing place and all it has to offer, I am passionate about helping you make the most of your vacation. Contact me to find out how I can craft a personalized travel itinerary tailored to your unique interests and preferences.
SAVE TIME. AVOID FRUSTRATIONS. EXPERIENCE A BETTER VACATION.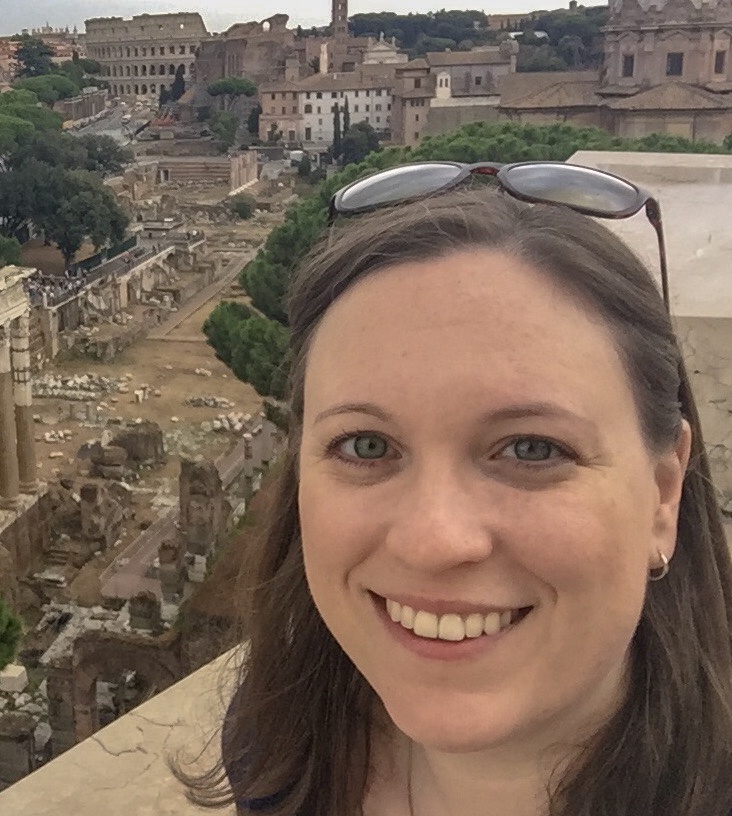 Hi, I'm Cassie! Here at Montage Travel, I'm crafting custom itineraries for independent travelers who want to make the most out of their valuable vacation time in Europe (who wouldn't?).
My mission is to ensure travelers like you save time on planning and experience frustration-free trips with a well-optimized itinerary. Each and every itinerary I create is made from scratch and tailored specifically to your interests, travel pace, and preferences. An optimized itinerary and practical travel advice go hand-in-hand and are essential factors that will determine how much you will enjoy your vacation. Equipped with your own itinerary, you'll see more by visiting sites during less crowded times, you'll know which museums are best explored independently and which are enriched by visiting with a guide, and you'll avoid getting lured into a tourist trap restaurant that will cost you more and be less authentic than the restaurant I'll point you towards just down the street that caters mostly to locals.
Travel with confidence. Itineraries include unlimited revisions and unlimited 1-on-1 travel advice.
MORE FROM THE MONTAGE TRAVEL BLOG