Looking for some travel inspiration to find the best winter destinations in Europe?
Look no further, I'm sharing with you 8 of my favorite destinations for embracing the cold weather and creating the kind of travel memories that you just wouldn't get during any other time of the year.
BERNER OBERLAND, SWITZERLAND

With picturesque landscapes surrounded by countless milky white mountain peaks, over 800 pristine lakes, and spectacular winter sports conditions, Berner Oberland in the Swiss Alps is one of the most exotic and fascinating winter destinations in Europe.
One of the best and most immersive ways to explore the Alps is by taking a scenic train ride through the Golden Pass route. Connecting Lucerne to Montreux, these unique trains provide breathtaking panoramic alpine views, and include a stop to visit the charming towns of the Berner Oberland. At about the mid-way point in Interlaken, you can choose from a series of funiculars and lifts to bring you up the mountain and into the towns, such as two of my favorites: Gimmelwald and Murren.
Spend a day or spend two weeks, once you're here you'll quickly see why the region's endless miles of slopes, mountain panorama, and world-class resorts are so appealing. Winter sports fans are blessed with fantastic conditions for spine-tingling activities such as skiing, snowboarding, freestyle, sledding, or hiking.
This is also the perfect winter destination in Europe for those looking to relax and soak in the tranquil mountainous atmosphere. Enjoy a romantic candlelight dinner or fondue in scenic cable cars; take a slow paced horse drawn sleigh ride surrounded by a wreath of alpine peaks, or go to the Bernese Highlands and enjoy leisurely walks along the shores or the scenery from one of the many lakeside outdoor cafés
LONDON, UNITED KINGDOM

London, lovely London – a personal favorite, London is probably one of the most diverse winter destinations in Europe with attractions, activities, and entertainment available for travelers of all kinds and ages.
Should you visit during the festive season, step into the welcoming playground of Winter Wonderland, with its lively Christmas market stalls, carnival fun, outdoor ice rink, exciting themed rides and games, thrilling circus shows, and free Santa's Grotto. And because Christmas also means gifts and yummy treats, consider joining a gingerbread house making workshop at the Museum of Architecture, or shop hunting at the perfectly decorated Oxford Street and Selfridges Dept Store.
Outside the holiday season, the city showers locals and visitors with plenty of other activities to enjoy and ways to escape the cold. Discover the wizarding world of Hogwarts in The Snow during the Harry Potter Warner Bros Studio Tour, watch a show at West End Theatre, skate at the gorgeous Somerset House, savor a fine meal at the famed Borough Market, or get cozy inside London's pubs with comfort food and a roaring fire.
And since London is a bustling metropolis year-round, all the best museums are still open, offering the opportunity to warm up while admiring the work of world-renowned artists, thousand-year-old Egyptian artifacts, or learning more about the city, country or even ancient Greek history.
Cassie's Tip: Europe's biggest and best cities never shut down. Visit in Winter and you'll find most sights and museums open and – outside of the last two weeks of December – with much lighter crowds than if you visited in summer.
MUNICH, GERMANY

Those looking for Christmas market-focused winter destinations in Europe know that Germany, the country that originated the concept, tops the list. In December, the whole Bavarian region is bursting with holiday markets and its traditional glowing stalls selling Glühwein, pretzels, toys, and lovely crafts.
But it's the atmosphere that makes Munich's Christmas markets extra magical. Despite the freezing cold, the lights, live music, and infectious joy all around creates a welcoming and cheerful ambiance that brings tourists and locals together in celebration (and yes, having a few beers or Glühwein cups also helps you get into the spirit).
Now, Munich's wintery appeal doesn't start and end with the holidays! Climb up the Olympic Tower and admire the 360º view over the city, with the Alps on the horizon; discover the majestic Nymphenburg Palace and its lavish interior, stay warm inside the world's best-known beer hall (Hofbräuhaus am Platzl); or marvel at the medieval-wonder Glockenspiel in Marienplatz – a cuckoo clock consisting of 43 bells and 32 life-sized figures that re-enact events from 16th-century Bavarian history.
VIENNA, AUSTRIA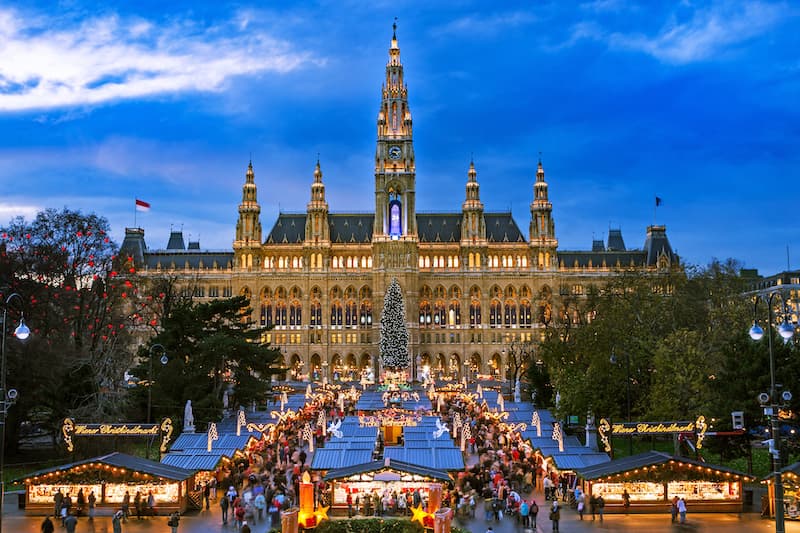 Of these best winter destinations in Europe, Vienna is where you should go if you are seeking a "storybook setting." The Austrian capital, with its overwhelming ensemble of palaces, imposing monuments, grand concert halls, and romantic candlelit restaurants, only becomes extra charming once fresh snow has fallen over the city.
And because the festive season is near and dear to the hearts of Austrians, visiting Vienna during the winter is a definite home run. Double down on apple strudel and hot chocolate, listen to classic holiday concerts, stay warm inside Klint-filled galleries, or watch free open-air simulcasts of opera. With so much to do and experience, it's no wonder Vienna is often considered one of the best European cities to visit in any season.
Cassie's Tip: If you're a coffee-lover, then you are in for a treat! While there are many places around the world that boast about their coffee culture, few are as deserving of bragging rights as Vienna. And the coffee shops are just stunning!
AMSTERDAM, NETHERLANDS

There's never a bad time to visit the ever-popular city of Amsterdam, so why not make a winter visit? In December, the Dutch capital hosts a citywide lights festival, with artists from all over the world presenting their artwork and turning the city and its picturesque canals into a glittering open-air art gallery.
Canal boat tours continue even as the temperature drops, allowing visitors to gently drift past the historic city while admiring its myriad of lights, shapes, and colors in a truly unique way. And speaking of unique experiences, on some rare occasions, as temperatures stay below the freezing point, you'll find people out on their skates gliding over the canal's frozen waters!
If you visit Amsterdam in November, then you just can't miss the arrival of Sinterklaas, in what is the largest Saint Nicholas parade in the world. The white-bearded saintly man makes a spectacular entrance into the city by sailing down the Amstel River on a steamboat. Once inland, Sinterklaas rides on his white horse and places treats and gifts in the children's shoes, assisted by hundreds of his helpers. A truly unforgettable holiday experience for both young kids and adults alike!
Cassie's Tip: Foodies, listen closely. If there's one delicious reason to visit Amsterdam in the winter, then oliebollen is it. These yummy balls of doughnutty goodness – similar to a French beignet – only come out once a year, so go get them steaming hot and dusted in sugar while you have the chance!
BUDAPEST, HUNGARY

This jewel of the Danube is usually the first city in Europe to kick off the winter celebrations with its traditional dances, folk music, and colorful Christmas markets' stalls perfumed with the scent of Hungarian stews, fresh langos bread, and steamy cups of mulled wine.
But there's so much more to Budapest than "just" foodie treats and magical Christmas markets. Visitors can also go ice skating in the fairy setting of Europe's largest outdoor ice rink; ski (or sled) down the adventurous Buda hills, watch Nutcracker's annual performance at the Opera House or explore the iconic Buda Castle and its historic caves.
And what better way to wrap up the day than with relaxing at one of the many thermal baths or unique ruin bars the city has to offer? Sign me up!
ICELAND
Whenever I think of Iceland I can't help but wonder if the marvellous nordic country really is from this planet. Shaped by the workings of imposing glaciers, extreme weather, and millennia of bursting volcanic activity, its landscapes are as diverse as they are breathtaking. And things only get better during winter, when Iceland's raw natural beauty displays in full glory.
Starting with the ever unpredictable Northern Lights, the dark of wintery night skies is your best shot at witnessing Mother Nature's humbling performance in what is a shifting dance of lights, colors, and shapes that will linger in your memory forever. And even if you've seen Aurora Borealis somewhere else in the world, try picturing yourself watching the ethereal spectacle while relaxing in an open-air thermal pool, cup in hand, with a volcanic setting in the background.
But the outer world dream doesn't stop there! Consider joining a Golden Circle excursion to UNESCO's World Heritage Site Thingvellir National Park, as well as the stunning Geysir Geothermal Area, and Gullfoss waterfall; go on a pulsating snowmobile ride and explore the inside of an ice cave hidden beneath Langjökull Glacier; snorkel the clearest waters in the world in Silfra Fissure; dog sled in the snow (or land) with the Atlantic ocean on the horizon; discover the iceberg-shaped church Hallgrímskirkja in Reykjavík, and end the day with a peaceful spa session at the world-famous Blue Lagoon's geothermal baths.
PRAGUE, CZECH REPUBLIC

With its medieval heart, storied churches, cobblestone alleys, statue-lined bridges, and an architectural legacy that incorporates gothic and baroque, Prague makes for an incredible urban fairy tale destination for everyone to enjoy.
Visitors can stroll across the iconic Charles Bridge and over the beautiful Moldau river; follow the scent of hot mulled wine at the famed Old Town Square's Christmas market; discover the old city's history in The National Museum of Prague, or step out of the ordinary and dive into the peculiar world of the renowned author Franz Kafka, at The Kafka Museum.
Visiting Prague during the winter also means fewer crowds and a great opportunity to explore the world's largest complex – the Prague Castle Complex – where Roman Emperors once ruled, Bohemian Kings and Queens were crowned, knights served, and saints were burned.
Which Winter Destinations in Europe Make Your Short List?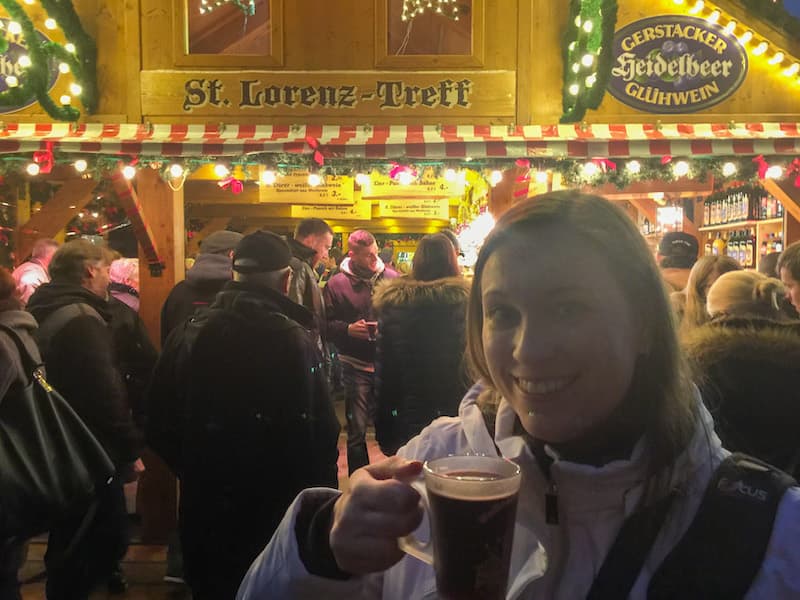 Planning a trip is all about narrowing down the wide array of options Europe has to offer. Start by asking yourself what excites you the most about a winter vacation: is it skiing and other heart-pumping winter sports? A quiet romantic getaway in a snowy fairy tale setting? A themed Christmas market vacation with the family? Exploring mountains, hidden lakes and medieval castles? Or maybe you just love the idea of discovering a major city without all of the usual summer crowds.
Once you narrow down your objective, a clear favorite (or a few) will emerge. And if you need further help making your decision or would like me to design a custom travel itinerary for you, contact me for a complimentary trip planning session!
SAVE TIME. AVOID FRUSTRATIONS. EXPERIENCE A BETTER VACATION.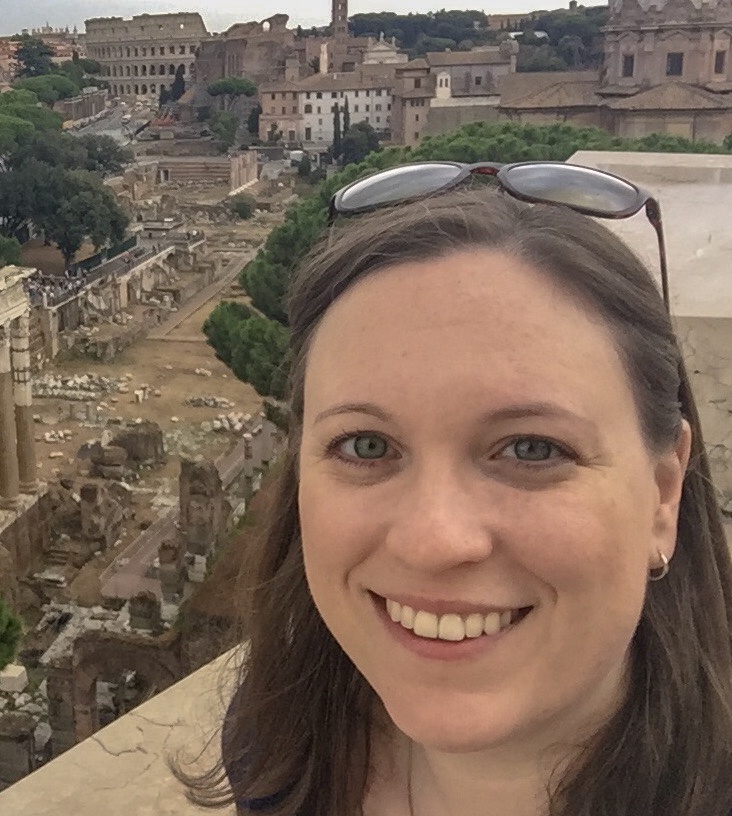 Hi, I'm Cassie! Here at Montage Travel, I'm crafting custom itineraries for independent travelers who want to make the most out of their valuable vacation time in Europe (who wouldn't?).
My mission is to ensure travelers like you save time on planning and experience frustration-free trips with a well-optimized itinerary. Each and every itinerary I create is made from scratch and tailored specifically to your interests, travel pace, and preferences. An optimized itinerary and practical travel advice go hand-in-hand and are essential factors that will determine how much you will enjoy your vacation. Equipped with your own itinerary, you'll see more by visiting sites during less crowded times, you'll know which museums are best explored independently and which are enriched by visiting with a guide, and you'll avoid getting lured into a tourist trap restaurant that will cost you more and be less authentic than the restaurant I'll point you towards just down the street that caters mostly to locals.
Travel with confidence. Itineraries include unlimited revisions and unlimited 1-on-1 travel advice.