One of the most important – yet sometimes overlooked – aspects of planning a Greece travel itinerary is researching the best Greek foods to try before you leave home. This blog is a great place to start your research (or, you could hire me to include personalized recommendations in your custom itinerary).
You can expect fresh ingredients and lots of flavor in every region of the country. The healthy traditional recipes will leave you wanting more, and fortunately, there are is no shortage of excellent restaurants, eateries, and cafes ready to host your experience.
Let's get started – here are some of the best Greek foods and where you'll find them during your visit:
Best Greek Foods
Greek Meze

Meze is essentially a Greek tapas. They are sharable platters made up of assorted bite-sized local specialties. A meze platter could include anything from roasted red peppers to octopus and varies depending on where you order it. It could be served either hot or cold, and it makes a perfect appetizer.
Greek Salad

A classic Greek salad is typically made of fresh sliced tomatoes, cucumbers, onions, olives, drizzled with olive oil and sprinkled with salt and pepper. The simplicity of the recipe and fresh (usually local) ingredients are the key to its refreshing perfection. Don't miss trying at least one authentic Greek salad during your visit.
Cassie's Tip: Bonus points for travelers that have a Greek Salad with kalamata olives while in the city of Kalamata!
Souvlaki

Souvlaki refers to Greek fast food, but don't let that turn you away. Greek fast food is typically much healthier and tasty than fast food in the U.S. You can order gyros, meat and vegetable skewers, grilled turkey patties, seasoned rice, and much more.
Moussaka

As one of Greece's most treasured authentic dishes, you must try moussaka. It's a layered baked casserole dish that typically includes slow-cooked meats (lamb or beef), eggplant and/or potato, tomato, a cheesy bechamel sauce, and seasonings. A similar dish to keep your eye out for is pastitsio – similar ingredients, but layered between pasta (similar to Italian lasagna).
Feta Cheese

I know you're familiar with feta cheese, but trust me, it's much better in Greece, where it originated. Did you know that "feta" is a legal designation, like Champagne or Roquefort? The term is coined from an ancient Greek word meaning "slice." Feta cheese can be formed from either goat or sheep's milk. Your Greece mission if you choose to accept it: which do you like better?
Greek Desserts

You can't leave Greece without trying some of its desserts, especially its zaharoplasteio (pastries). Some of the sweets you should try include kataifi (similar to baklava), milopita (apple upside-down cake), galaktoboureko (custard baked into filo), and loukoumades (fried dough).
Best Greek Drinks
Greek Wines

Greece is one of the oldest wine-producing regions in the world, so you'll definitely want to sample the wine here. At restaurants and wine bars (inopolio), you'll see locally produced varieties such as Assyrtiko and Moschofilero (both white) and Agiorgitiko and Xynomavro (red wines). Though rarely served, you might also see retsina wine during your travels. It's a resin-flavored wine and an acquired taste but is known as the Greek working man's wine of choice.
Greek Spirits

Greece produces an assortment of traditional spirits that you might like to try. The most popular of them is the ouzo. Ouzo is an anise-flavored spirit meant to be mixed with ice or water. Even if you don't like anise (black licorice) you should still sample a sip of ouzo, it might surprise you! Other spirits to try include tsipouro, a brandy similar to Italian grappa, Metaxa, a post-dinner sweet brandy-based liqueur, and Tentura, a Peloponnese spicy-citrus liqueur.
Greek Coffee

The Greeks love their coffee and you'll find coffee houses everywhere. In addition to coffee drinks you're familiar with from home (ie. cappuccino, espresso), you will also find the traditional Greek coffee. It's similar to Turkish coffee, but a bit milder. On hot days, order your coffee iced – just like the locals do.
Where To Find the Best Greek Food
Greek Taverna

You will encounter many family-run tavernas throughout Greece that serve fabulous food – including most of the traditional dishes described above. Tavernas are the neighborhood hang out – expect a little music, socializing, and dancing along with your meal. Look for variations on the taverna such as the hasapotaverna (butcher's taverna) where you'll find large cuts of in-house butchered meats at a good-value price and the psarotaverna (fish taverna) specializing in seafood dishes and often found along waterfronts.
The Mezedopolio

Remember those Greek meze platters I mentioned above? This is a great place to find them. The Mezedopolio serves only small plates, mezes, and appetizers. Find one with a great view and you're set!
Ouzerie

The ouzerie is a bar that produces ouzo – the national drink of Greece – and serves meze – and sometimes full meals – to go along with it. Find them along the coast when you're in the Greek islands or anywhere on the mainland.
Greek Street Food

Street vendors in Greece are consistently serving up convenient, good-value, delicious street food. From gyros to spanakopita to koulourakia (cookies), you will find an excellent selection of some of the best Greek foods served on the streets.
Which of these best Greek foods will you try?
As you can see, there are a lot of enticing foods to try while vacationing in Greece – and this was just an introduction to the possibilities! A great option for sampling several of the best Greek foods in one evening is by joining a food tour (such as this Small Group Athens Food Tour & Wine Tasting). And, maybe you would even like to treat yourself to a cooking class hosted by a local chef (bonus points if it has a view, such as this one in Athens: Traditional Greek Cooking Class with View of The Acropolis).
The key to getting the most out of your trip to Greece is to plan ahead. If you're interested in getting your own handcrafted point-to-point custom itinerary for Greece, contact me. I'll make sure you don't miss any of the best Greek foods – and you'll have a table waiting for you at the best restaurants (no tourist traps!).
SAVE TIME. AVOID FRUSTRATIONS. EXPERIENCE A BETTER VACATION.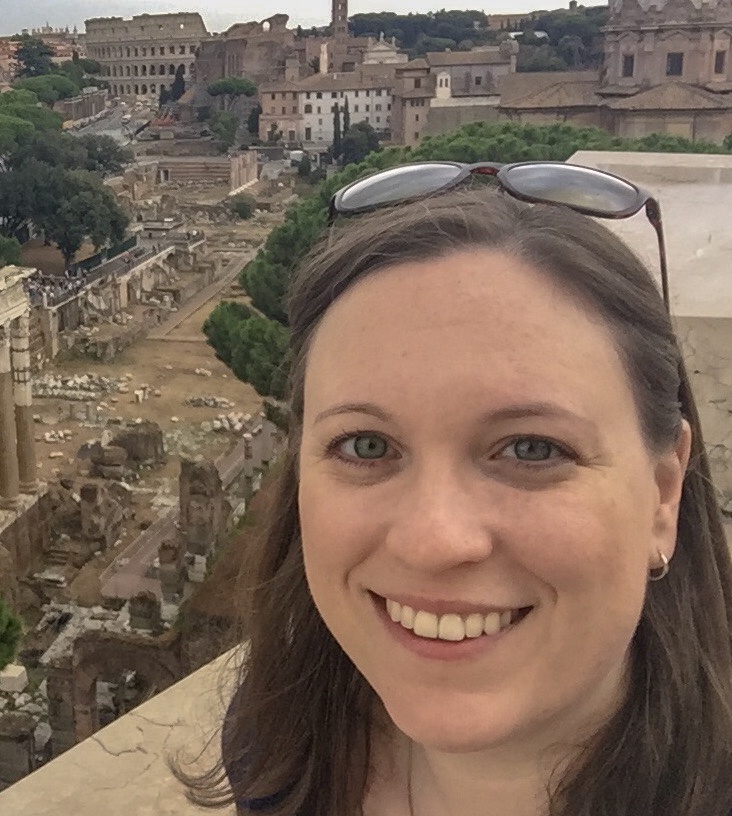 Hi, I'm Cassie! Here at Montage Travel, I'm crafting custom itineraries for independent travelers who want to make the most out of their valuable vacation time in Europe (who wouldn't?).
My mission is to ensure travelers like you save time on planning and experience frustration-free trips with a well-optimized itinerary. Each and every itinerary I create is made from scratch and tailored specifically to your interests, travel pace, and preferences. An optimized itinerary and practical travel advice go hand-in-hand and are essential factors that will determine how much you will enjoy your vacation. Equipped with your own itinerary, you'll see more by visiting sites during less crowded times, you'll know which museums are best explored independently and which are enriched by visiting with a guide, and you'll avoid getting lured into a tourist trap restaurant that will cost you more and be less authentic than the restaurant I'll point you towards just down the street that caters mostly to locals.
Travel with confidence. Itineraries include unlimited revisions and unlimited 1-on-1 travel advice.
MORE FROM THE MONTAGE TRAVEL BLOG