As you know, the city of London is chock-full of amazing sights (and historic pubs!). But with more time to spend, taking day trips from London and away from the crowds can be a rewarding way to round out a visit to Britain.
There are so many easy, fun day trips from London that incorporating one (or more!) into your itinerary is a breeze. Trust me — you'll love the opportunity to see the lush countryside and take in the rich history, beautiful villages, and regal castles that England has to offer.
Each of these extraordinary day trips is accessible by car, a coach tour, or by train. Bath, Windsor, Oxford, and Cambridge are all easy by train. Highclere Castle, Stonehenge, The Cotswolds, and Blenheim Palace are do-able by train, but require a transfer to a bus or taxi service. And many of these can even be combined into one day! (If you want to make it truly zero-hassle, check out my tip below.)
Cassie's Tip: Guided tours, which I highly recommend, are available for all of these places. These tours are run by professionals who are passionate educators who know their destinations backwards and forwards and can really bring a place to life. With your custom itinerary, I can easily reserve your spot on any guided tour. And — bonus! — transportation is included with each tour, so that's one less thing you have to navigate!
The Cotswolds

England's rough equivalent of national parks are the designated Areas of Outstanding Natural Beauty, and the Cotswolds truly live up to that name.
Covering almost 800 square miles, the Cotswolds hold more than 3,000 miles of ancient footpaths that meander over green rolling hills (called "wolds"), woodlands, and wildflower meadows.
For a straight-out-of-a-fairytale experience, spend a day ambling or biking around towns like Chipping Campden or Stow-on-the-Wold. These gorgeous tucked-away villages welcome you with warm stone buildings, lush gardens, winding cobblestone, and lively traditional marketplaces filled with delicious locavore food and drink.
Oxford

Nicknamed "The City of Dreaming Spires" by poet Matthew Arnold because of the 38 college spires that pierce the skyline of the city's medieval center, Oxford is a beautifully walkable town filled with museums, bustling marketplaces, cosmopolitan restaurants, and towers and churches from the 12th Century.
And if you are a war history buff, don't forget to visit nearby Blenheim Palace, the birthplace of Winston Churchill.
Highclere Castle

Downton Abbey fans will swoon at the opportunity to go behind the scenes in this stately residence where much of the show was filmed.
Real-life owner of the estate, Lady Canarvon, invites visitors to stroll the gardens (designed by the wonderfully-named landscape architect Capability Brown in the mid-18th Century), enjoy the Egyptian exhibit (the 5th Lord of Canarvon financed the discovery of King Tut's tomb!), or even take an in-depth private tour that will make you feel like one of the cast members.
Bath

I've got an in-depth exploration of Bath in this post — it's a gorgeous city well worth spending a week in — but here I'll give you the quick highlights of this delightful place. 
Located about 90 minutes by train from London, the city is nestled in the valley of the River Avon. The luxurious Georgian architecture, added in the 1700s and 1800s, practically glows with its honey warmth.
Archeological evidence suggests that Bath's natural springs have made it a relaxation and wellness destination from as far back as 8,000 BC. The Romans started building baths and a temple to the goddess Sulis around 43 AD.
Today, the city provides many things to enjoy in addition to the springs. It is a cultural, artistic, gastronomic, and historic gem!
Cassie's Tip: Bath has a rich literary history, and if you are a Jane Austen fan, Bath is the place to be. She lived here from 1801-1806, and you can follow in her elegant Regency-style footsteps with an immersive tour.
Stonehenge

As one of the most recognizable and deeply mysterious structures in the world, Stonehenge is a don't-miss on the list of fabulous day trips from London.
It is thought that the construction of this massive stone ring began more than 5,000 years ago, making it older than the Pyramids! With a cryptic history that's fascinated everyone from archeologists to New Agers to the band members of Spinal Tap, there have been dozens of theories about Stonehenge and its 25-ton rocks.
What we do know is that, like other similar stone circles scattered throughout England, Stonehenge works as a startlingly accurate celestial calendar. The precise arrangement of the stones follow and predict movements of the sun, moon, and stars and likely helped early peoples track seasons and celebrations.
Visitors interested in getting access inside the stone circle, which is off-limits to "regular" ticket holders, can book one of the few special-access guided tours.
Cambridge

Art, theater, and music play a central role in the life of England's other university-focused city. Just 60 miles north of the city, it's easy to make Cambridge one of your day trips from London.
Walking tours abound, with stops at the famous Wren Library and Trinity College. If you're in town in the evening, don't miss the evensong service at King's College Chapel, which is world-renowned for its soul-meltingly beautiful choir.
If theater is your favorite, join the 25,000 visitors who flock to Cambridge each summer for its Shakespeare Festival. And at Market Hill Square, you can get a feel of a bustling shopping center that's been in operation for over 1,000 years!
Windsor and Windsor Castle

The town of Windsor came into being around Windsor Castle, which has been the famous residence of the royal family for the last 900 years. The sweeping grounds of the castle include Queen Mary's dolls' house, a gallery of drawings by Michelangelo and Leonardo, the state apartments (where the Queen hosts visiting dignitaries), and St. George's Chapel (where Harry and Meghan tied the knot).
And the little town of Windsor itself is delightful, with wonderful spots to eat, drink, and stay. Visit Eaton College, the Royal Borough Museum, or take a cruise up and down the Thames. There's even a gigantic Legoland Park, which is a much-beloved destination for younger travelers.
Which of these day trips from London will you take?
Any of these places make for the perfect getaway from the city. And, with some good advanced planning, you can even combine multiple destinations into one memorable vacation day. Need some help organizing everything into a smooth itinerary? Check out my custom itinerary service where I take all the stress out of planning so you can just enjoy your vacation.
The only trouble with these amazing day trips from London?
You may not want to leave!
SAVE TIME. AVOID FRUSTRATIONS. EXPERIENCE A BETTER VACATION.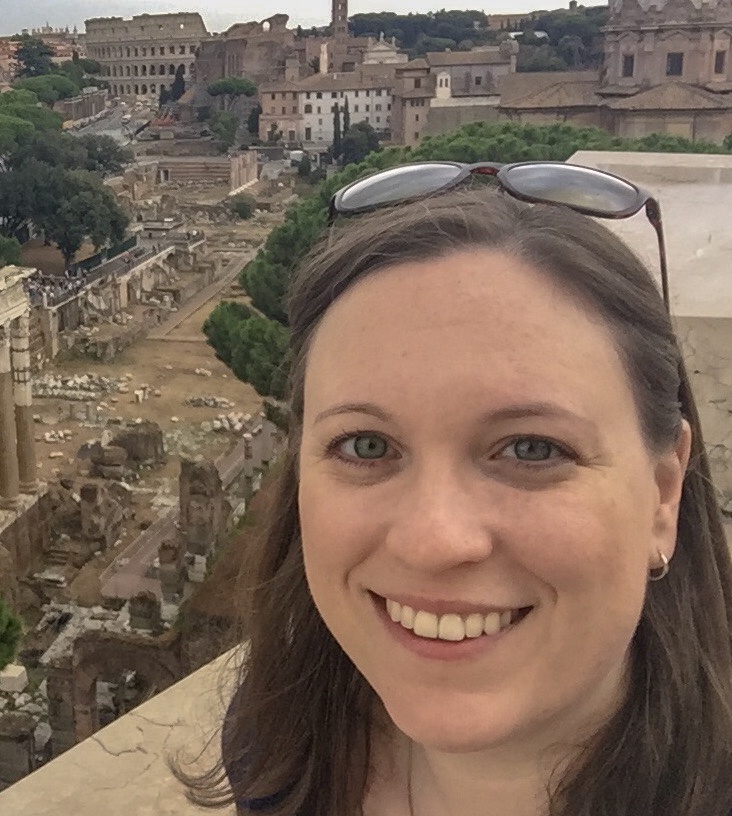 Hi, I'm Cassie! Here at Montage Travel, I'm crafting custom itineraries for independent travelers who want to make the most out of their valuable vacation time in Europe (who wouldn't?).
My mission is to ensure travelers like you save time on planning and experience frustration-free trips with a well-optimized itinerary. Each and every itinerary I create is made from scratch and tailored specifically to your interests, travel pace, and preferences. An optimized itinerary and practical travel advice go hand-in-hand and are essential factors that will determine how much you will enjoy your vacation. Equipped with your own itinerary, you'll see more by visiting sites during less crowded times, you'll know which museums are best explored independently and which are enriched by visiting with a guide, and you'll avoid getting lured into a tourist trap restaurant that will cost you more and be less authentic than the restaurant I'll point you towards just down the street that caters mostly to locals.
Travel with confidence. Itineraries include unlimited revisions and unlimited 1-on-1 travel advice.
MORE FROM THE MONTAGE TRAVEL BLOG