Traveling soon and need some Iceland itinerary inspiration? In June 2021, I spent 9 days traveling the South Coast from Reykjavik to the Glacier Lagoon and have several itinerary ideas, tips, and recommendations to share with you!
The following itinerary, which works for between 7-9 days of exploring Iceland's South Coast, is just the tip of the iceberg 😉 when it comes to things to see and do in this fascinating country. I've added suggestions on how it can be modified to fit your vacation time and personal interests.
Use this as a guide for building your own itinerary – or check out my services to see how I can help by crafting one for you.
After a couple of days of exploring with this itinerary, I started saying, "Best. Day. Ever. At least until tomorrow." I have a feeling you'll feel the same during your trip.
Why Visit Iceland?
In recent years, Iceland has been exploding with popularity – and it's easy to see why. The "Land of Ice and Fire" is home to a spectacular diversity of natural wonders and is easily accessible from North America (only about a 5.5-hour flight from NYC).
Iceland was one of the first European countries to reopen to American travelers this Spring (2021) and, with its new volcano eruption and the lowest COVID-19 infection rates in Europe, there's never been a better time to visit Iceland.
Iceland Itinerary Day 1: Reykjavik

What you'll be able to do on your first day in Iceland will depend a lot on what time you arrive. It's a 45-minute drive from Keflavik airport to the center of Reykjavik, so assume you'll have about a half-day for sightseeing.
If you're arriving from the United States, jet lag may be an issue. In which case, I recommend that you keep yourself moving and don't go to bed too early. Going to bed at a normal hour will help you adjust to the time zone (Iceland is 4 hours ahead of Eastern Standard Time).
First Day in Reykjavik Suggestions:
Take a city tour (an organized one or one of your own)
Walk along the harbor
Visit City Hall and take the footbridge from the building and across the pond
Visit Hallgrimskirkja church
Check out the Althingi Parliament House (built in 1881)
Maybe do some shopping along Laugavegur, Reykjavik's main drag
Iceland Itinerary Day 2: Reykjavik

On your first full day exploring Reykjavik my outdoor walking suggestions are the same. However, today is also a good day to visit museums. For a small city, Reykjavik has a lot of museums.
The following is a list of museums you should consider. When designing your Iceland itinerary (or if I'm crafting one for you), prioritize based on the time you have and on your personal interests.
Interested in Viking history? Check out:
The Settlement Exhibition: Here you'll learn about the initial founding and settlement of the Vikings in Iceland. The centerpiece of the exhibition is ruins of an early Viking settler's Hall.


The Saga Museum tells the story of the first Norsemen to settle in Iceland. Visitors use the 35-minute audio guide as they walk through 17 Disney-esque scenes.


National Museum of Iceland: Beyond just Viking history, this museum covers Icelandic history. The first floor level is dedicated to the initial settlers of Iceland. See how they learned to farm and survive on this difficult island. The second floor is a showcase of a more modern Iceland and the culture of its residents.
Best Introductions to Iceland's Natural Wonders:
Perlan: This museum is focused on what I think – and I'm sure many visitors agree – are Iceland's best features: its natural wonders. The exhibits are well-presented, engaging, and interactive (great for kids). You'll learn more about Iceland's volcanoes, glaciers, sea animals, vegetation, and more. Don't miss the Aurora show in the planetarium – especially if you're visiting in the summer when the Northern Lights aren't visible.


FlyOver Iceland: Have you been on the Disney parks "Soarin'" ride? If so, then you know exactly what this is. Enjoy a motion-simulated helicopter ride through some of Iceland's most scenic spots. While pricey, I thought this was well done and worth experiencing. Think of it as the "Coming Attractions" when viewed at the start of your Iceland itinerary or as a "next time on my trip to Iceland" when viewed at the end. Iceland is a country that will keep calling you back to discover more of its wonders.
Cassie's Itinerary Tip: While most shops and attractions close by 6 pm in Reykjavik, Perlan is open until 10 pm. Maximize your daily sightseeing by going late – but reserve up to 4 hours on your itinerary to allow yourself time to enjoy all of the exhibits and the show.
Iceland Itinerary Day 3: The Golden Circle
The Golden Circle is on every visitor's sightseeing list. And sure, the route may be filled with fellow tourists, but these sights are nothing short of show-stopping.
This is Must-See Iceland.
The Golden Circle route starts at Thingvellir National Park, about an hour from Downtown Reykjavik (the route can also be driven in reverse). There are 3 main stops along the way:
Thingvellir National Park

Thingvellir National Park is significant for two reasons:
As the historical meeting place for the early settlers in Iceland (it's where leaders met to discuss laws and other matters of the day).


As the site of the Mid-Atlantic Ridge – where the North American and Eurasian tectonic plates meet…and are slowly pulling apart by about 2 inches per year.
During your visit, you can walk the path between the tectonic plates. Magma rises up to the surface and fills in the space between them as they separate.
Now you can say you walked to Europe (well, sorta).
Geysir

Did you know the word "geyser" actually originated in Iceland? In this area, called Geysir, there are several geysers and hot pots. The original "Geysir" now rarely erupts, but this one ("Strokkur") still does, every few minutes.
If you've seen Old Faithful in Yellowstone National Park, this geyser is similar. It erupts more frequently, but for a shorter duration.
Gullfoss

This "golden waterfall" is how the Golden Circle got its name (Gull = gold, foss = waterfall). It is spectacularly impressive in person. Believe me when I tell you that no photo could do this justice! It's huge and loud…and AMAZING.
Spend some time on the lower level and upper level to really get a sense of its scope and scale.
Attention souvenir shoppers: Gullfoss has one of the best souvenir shops on the Golden Circle.
Instead of returning back to Reykjavik, I suggest spending the night somewhere along the South Coast – Selfoss, at the southern end of the Golden Circle – makes a good place to stop. Or, perhaps drive a bit further to the area around Seljalandfoss – perhaps Iceland's most famous waterfall.
Cassie's Tip: When traveling in the summer, daylight is nearly 24 hours. Sights along the Golden Circle don't actually close (only the shops and restaurants do), which frees you up to take your time and enjoy the day.
Iceland Itinerary Day 4: South Coast Waterfalls, Volcanoes, and Glaciers
This suggested Iceland Itinerary is going to take you all the way to the Glacier Lagoon (Jökulsárlón). So, this day will cover about 3 hours of scenic driving – plus time for stops – along the varied landscape of Iceland's South Coast.
Prefer to do this with a group tour? Check out this Reykjavik to Glacier Lagoon Day Trip Tour (14 hours).
Cassie's Tip: It's possible to combine the Golden Circle and the sights all the way up to the town of Vik (the first part of the day as described below) as a long day trip from Reykjavik. Those short on time might consider the day trip or explore the Golden Circle and then head over to the fascinating Westman Islands (see Day 6).
It is important to plan your itinerary with time estimates built in to see what you can accomplish in a day. Try not to over-plan – rushed and tired travelers don't enjoy their vacations as much as those who allow themselves to linger).
Seljalandfoss

If you thought no waterfall could possibly top Gullfoss, it's because you hadn't met Seljalandfoss yet (although let's be honest, they're all winners!).
Seljaland is impressive from the front, from the side, and from the back. It's one of the few waterfalls that you can actually walk behind. Imagine the feeling of getting enveloped by the sound and the spray of a powerful and gorgeous waterfall. It is truly indescribable.
Adventure seekers who packed their rain jackets and rain pants should walk 10 minutes from Seljalandfoss to the unassuming entrance of another waterfall – Gljufrabui. Gljufrabui is in a small, mostly enclosed, cave with a skylight waterfall flowing through it. It's beautiful.
Skogafoss

If Skogafoss looks familiar it might be because you've seen it on TV (or Instagram!). Its been a popular spot for shooting shows such as Game of Thrones (Jon Snow learns how to ride a dragon), Vikings (Floki lands in Iceland and is convinced by the sight of this waterfall that this must be the land of the gods), and Justin Bieber even shot a music video here.
This broad and powerful waterfall is the grand finale for a river that drains down from Eyjafjallajokull ("E15"), the glacier that sits on top of this volcanic mountain range. You may recall "E15" from the eruption of 2010 which grounded flights between North America and Europe.
Skogafoss will make you feel small. If you didn't love waterfalls before your trip to Iceland, it's right around this time where you realize Iceland has made you an aficionado!
Those who are willing to earn an even better view (and work off your breakfast), can climb the staircase next to Skogafoss waterfall for a great view over the valley and out to the sea.
Sólheimajökull Glacier

If you're not proceeding all the way to the Glacier Lagoon (Jökulsárlón), here's your chance to see a glacier in Iceland. Park your car and, after a short walk, you'll arrive at a ledge with an up-close view.
Dyrhólaey Promontory

From this cliff and lighthouse, you have a great view of a beautiful black sand beach. Unfortunately, the tides are very dangerous here, so the beach itself is closed, but it's still a great stop for a perfect view.
Reynisfjara Black Sand Beach

Unlike your last stop, this is a beach you can walk onto – and I recommend that you do! Walk over the coarse black sand take a seat on the basalt columns, and enjoy the sound of the sea and the view of the rock formation in the distance.
You are now just a stone's throw from the town of Vik. This is an ideal spot to either turn around and end your (long) day trip from Reykjavik, head over to the Westman Islands, or follow along with this itinerary where we'll visit the Glacier Lagoon.
Cassie's Tip: Vik is one of the larger towns, by Iceland standards, so you can expect to find several great food options, overnight accommodations, a grocery store, and a couple of gas stations.
If you're proceeding along with my suggested itinerary to the Glacier Lagoon, you've got about a 2-hour scenic drive around glacier-topped volcanoes and through moss-covered lava fields ahead of you before reaching your destination.
Hotel Recommendation: This itinerary is best with an overnight nearby Jökulsárlón so that you can visit in the morning. I stayed at and recommend the FossHotel Glacier Lagoon (4-stars, restaurant, spa). It is just a 20-minute drive from the lagoon.
Iceland Itinerary Day 5: Glacier Lagoon (Jökulsárlón)
If you're traveling between April – November, don't miss an opportunity to join a boat or zodiac tour in the Glacier Lagoon. I joined the Zodiac Tour and it was one of the most fascinating and exhilarating things I've EVER done!
Jökulsárlón

Imagine being in the middle of a lagoon and surrounded by icebergs. Some of those icebergs even have seals resting on them… and then there are the sounds… the sounds of the pieces of ice as the zodiac passes over them…and the thundering sound of the glacier breaking off and falling dramatically into the lagoon.
Or, don't imagine it, click here to see my video.
Absolutely incredible.
If you don't take a boat tour, you can still walk right up to the lagoon to get a great view of the icebergs in the clear blue water.
Diamond Beach

After experiencing the beauty of the Glacier Lagoon, drive just a bit down the road to Diamond Beach. Upon seeing the mirroring effect of the icebergs on the black sand beach, you'll immediately see how this beach got its name.
If you're following along with this itinerary, you have a 3-hour drive ahead of you to the ferry terminal at Landeyjahöfn that will take you to the Westman Islands.
If you're headed back to Reykjavik or to sights along the Golden Circle, it's about a 4.5-hour drive. This is why having a well-optimized Iceland itinerary is so important. Planning ahead will set expectations and help you determine your best travel pace given the time you have.
If you're proceeding to the Westman Islands, you'll want to book your ferry tickets in advance, especially if you're bringing a car (which I, personally, was glad to have with me so I could explore more of the island, but it will depend on what you plan to see and do with your time on the Westman Islands).
With the time you have between leaving the Glacier Lagoon and arriving at the ferry, you could stop at any of the sights you might have missed along yesterday's drive or add a visit to the excellent interactive volcano exhibition at LAVA Center, the Skogar Museum, or, if you have 4 hours, you can hike to the wrecked DC-9 plane (which you've undoubtedly seen on social media).
The ferry crossing to the Westman Islands (Vestmannaeyjar) takes about 40 minutes and you'll be within walking distance to most of the island's accommodations.
Iceland Itinerary Day 6: Heimaey, Westman Islands
Of the 15 islands that make up Iceland's Westman Islands (Vestmannaeyjar), only the island of Heimaey ("home island") is inhabited. With time and interest, you'll find it well worth spending a full day and up to two nights exploring this fascinating place.
Heimaey has historically been home to fishermen and their families. Walking around, you'll likely be struck by how tight-knit and residential it is. Considering the allure of this strikingly beautiful island, it's no surprise that Heimaey's second largest industry is tourism.
For visitors interested in history and science, the biggest draw to the island is the opportunity to learn about the 1973 eruption of the Eldfell volcano. The volcano started erupting without notice in the middle of the night in January 1973. Over the course of the 6-month eruption, most of the town was covered in ash, pumice stone, and lava. In the end, 800 homes were buried (fortunately, the number of human casualties was limited to one).
With a full day reserved for Heimaey on your itinerary, you'll be able to take a deep dive into the history of this 1973 eruption.
Walking Tour

When standing by the harbor or in Heimaey's downtown, you'll notice the flat landscape with streets ending abruptly at a hill on the east side. Find the rainbow-painted staircase and take it to the top of the hill. Now you're looking down upon the town and block after block of residential homes and small-town shops and restaurants.
You're standing on the pumice stone and lava flow that was left after the 1973 eruption of Eldfell. There are trails up here marked by street signs. These mark the old town streets which used to be lined with the same homes, shops, and restaurants as you see below. As you walk, you'll also notice memorial markers in the place of notable buildings (such as a church).
Make your way back down the hill and find the home, Blátindur, at Heimagata 12b.
As the lava flowed, it slowly enveloped and took half of this home. Instead of demolishing the remaining walls, residents of the town decided to leave it as a memorial marker. Unfortunately, in 2013, even this last section of the home eventually collapsed. In 2017, a replica of the last standing wall was built. Inside the window, a TV screen runs a timelapse series of original photographs from before, during, and after the eruption.
Cassie's Tip: If you brought your car, you could make the drive to the eruption site of Eldfell and even take the quick hike up the side and peer down into the crater.
Eldheimer Volcano Museum

In 2005, the city started to try to uncover some of the homes that were buried in the 1973 eruption. But due to the high cost of the endeavor, they decided to stop after the first one and build a museum around it.
The Eldheimer Volcano Museum finally opened in 2014. The main "exhibit" is the excavated home. Through interactive displays, one can actually walk through the home and see the items that the hot pumice stone didn't destroy (ie. forks, dishes).
In addition to the excavated home, the museum tells the story of the volcanic eruption, its residents, and how the town rebuilt itself.
Westman Island Activities

During my visit, I took the morning Volcano ATV Tour. Our guide led us all over Eldfell. She introduced us to the story of the eruption, told us about the history of Heimaey, we learned about the local fishing trade and heard some amazing stories (has anyone seen the movie The Deep? That happened here!).
The scenery is beautiful and the stories shared by the guide are very insightful and interesting. I highly recommend the tour!
To view the island's stunning and unique geological features, be sure to take the 1.5-hour boat tour around the island. During the summer months, you should even be able to spot some puffins. The Westman Islands is one of the few places in the world where you can see them!
Those spending two nights in the Westman Islands, as I did, will find that they could do all of the above at a comfortable non-rushed pace. Plus, Heimaey's great restaurants make the prospect of two dinners here very inviting!
Iceland Itinerary Day 7: Silfra Fissure Snorkel & Blue Lagoon
Whether you spent a second night in the Westman Islands, returned to Reykjavik, or found accommodations somewhere in between, here's a suggested itinerary for a day in the water.
Silfra Fissure Snorkel

Start by heading back to Thingvellir National Park to the meeting point of the North American and Eurasian tectonic plates. Silfra is one of the many fissures (gaps) here between the plates that have filled with glacier water. The exceptional water clarity makes it a premier location for a snorkel or scuba dive.
Access to Silfra is only available to those who join a tour. Your small group of just 6 people will be completely outfitted with a dry suit and snorkel gear. The water is a frigid 35 degrees and all of these layers are a literal lifesaver.
The glacial water clarity at Silfra exceeds its reputation. During your 30 minutes in the water, you will be able to see up to 300 feet in front of you! And, you'll be so distracted by the interesting basalt rocks and colors that you'll probably forget that your face and fingers have gone numb!
Blue Lagoon

Chances are, when you made the decision to visit Iceland for your next vacation, you were already aware of or planning to visit the Blue Lagoon thermal bath and spa. While touristy with tourist prices to match, there's no denying that stepping into the warm milky-blue waters offers an inviting opportunity to relax and makes the perfect escape from the cold. It's easy to see why Icelanders cherish their thermal baths as much as they do!
Cassie's Tip: If you visit the Blue Lagoon in the late afternoon / early evening, you'll find it less crowded and the ticket prices will also be lower. Reserve your timed-entry tickets in advance (you can arrive at any time during the hour listed on your ticket).
From the Blue Lagoon, it's a 40-minute drive back to Reykjavik or 20 minutes to the Keflavik airport and airport hotels.
If you're planning a 7-Day Iceland Itinerary, then you might stop here and fly home the next morning. But, if you have more time (and interest), I have suggestions for two more volcano-oriented days!
Iceland Itinerary Day 8: A Visit to the Active Volcano

Need a reason to move up your timeline to visit this magical place they call Iceland? I've got a good one for you: To see an active volcanic eruption with your *own eyes!*
No one knows how long Fagradalsfjall – a long-dormant, now very active volcano – will continue to erupt…so, make your way over before it stops!
The original trail out to view the volcano offered very close-up views (I was keeping track of traveler reports). But since the eruption has been ongoing since March, that trail has been overtaken by flowing lava (pictured). But, no worries, a new trail opened up – and while the hike is longer and a bit further away, the views and the experience were nothing short of spectacular!
During my June 2021 visit, sunset was at midnight (and sunrise was at 3 am!). It never actually got dark, but my travel partner and I wanted to see the lava "pop" in the darkest light possible, so we started our hike at midnight. It took about an hour and a half to hike up to the viewpoint…and it was well worth the effort!
This is a fascinating once-in-a-lifetime experience! And, as usual, photos can't really do it justice – you've just got to see it for yourself…
Allow about 4 hours to get the most of this experience. For the other half of your day, consider any museums or activities you might have missed in Reykjavik. Or, combine today's itinerary with tomorrow's.
Cassie's Tip: The trails are ever-changing as the lava flow continues. But in general, come prepared wearing hiking boots, a rain jacket and rain pants, a hat, and gloves. It's very windy at the top of the adjacent mountain and there's a very steep section that is best done with hiking poles. Also, don't forget to bring water and snacks.
Iceland Itinerary Day 9: Go Inside A Volcano!

Attention all volcano nerds, scientists, hikers, and adventure seekers! I'll let you in on a secret… you can actually go down into a dormant volcano! Even though it's located only 45 minutes from Reykjavik, not a lot of people know about this activity, which I think is a shame.
The tour company, Inside the Volcano, leads tours into a volcano that last erupted about 4000 years ago. It left a fantastic crater full of lines and details that tell the story of the eruption.
The tour begins with a 2-mile hike through a gorgeous stretch of moss-covered lava fields. You'll stop at Base Camp where you will be introduced to the volcano you're about to descend into, outfitted with harnesses to keep you safe on the lift, and provided hot chocolate, coffee, and tea.
When ready, a maximum of eight people at a time will descend, via a custom-made lift, 400 feet into the opening of the volcanic crater. The bottom of the volcano is covered with rocks which you can climb on if you want to follow a one-way circuit beside the walls. The entire crater is well-lit and reminiscent of a grand cathedral. Your guide will explain the science behind the markings on the sides of the crater.
After 30 memorable minutes inside a volcano (!!!!), you take the lift back up and head over to Base Camp for some homemade soup. Choose between traditional Icelandic Lamb Stew or Vegetable Soup.
Allow about 4 hours for the entire experience (up to 6 hours with the optional shuttle from Reykjavik).
What will your Iceland Itinerary look like?

Iceland is a truly beautiful and very unique place to visit. To make the most out of your time, plan your itinerary thoughtfully. Consider what your personal top sights of interest are and prioritize them. Fill in the remaining time with secondary sights and activities. Buy advanced tickets whenever possible (especially for tours, as they will sell out). Pay special attention to driving times and make realistic estimates regarding how much time you'll spend at each place. Consider where you'll stop to eat ( make reservations at the most in-demand restaurants) and book your accommodations early.
I hope this guide will help you consider your own itinerary. Perhaps it'll look just like mine – or perhaps you'll use this as inspiration and modify it to match your interests, preferences, and vacation time.
And of course, if you would like a custom Iceland itinerary designed for you – complete with all of the logistical details mentioned above – contact me! I'd love to help you experience the best of Iceland.
SAVE TIME. AVOID FRUSTRATIONS. EXPERIENCE A BETTER VACATION.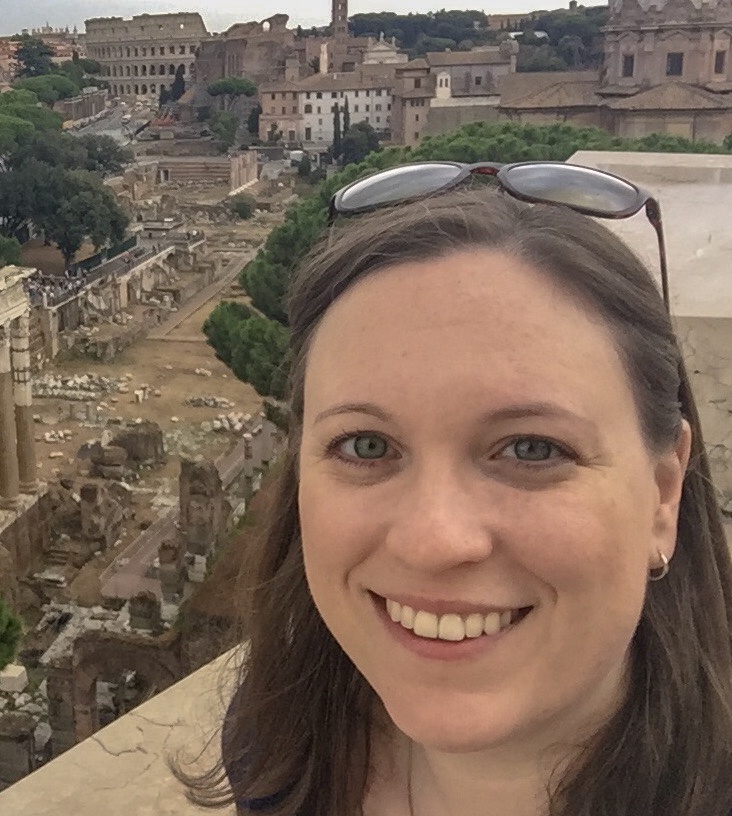 Hi, I'm Cassie! Here at Montage Travel, I'm crafting custom itineraries for independent travelers who want to make the most out of their valuable vacation time in Europe (who wouldn't?).
My mission is to ensure travelers like you save time on planning and experience frustration-free trips with a well-optimized itinerary. Each and every itinerary I create is made from scratch and tailored specifically to your interests, travel pace, and preferences. An optimized itinerary and practical travel advice go hand-in-hand and are essential factors that will determine how much you will enjoy your vacation. Equipped with your own itinerary, you'll see more by visiting sites during less crowded times, you'll know which museums are best explored independently and which are enriched by visiting with a guide, and you'll avoid getting lured into a tourist trap restaurant that will cost you more and be less authentic than the restaurant I'll point you towards just down the street that caters mostly to locals.
Travel with confidence. Itineraries include unlimited revisions and unlimited 1-on-1 travel advice.