So, you've decided to travel to Paris. How exciting! As a part of your planning, you're researching how to get around the city and which tickets or metro passes in Paris are the best for your needs. My goal in this blog is to reveal the different options, the differences between them, and which logistics you should consider that will help you make your choice.
First, let me introduce myself. My name is Cassie and I spend my days planning custom travel itineraries for independent travelers visiting Europe. I am a certified travel expert for Paris and it is also one of my favorite cities in Europe. I visit regularly both for personal fun and professional research (and often, my research is also fun!).
As you plan your Paris itinerary, I encourage you to approach it as I do. That is, from a logistical perspective. Try to keep your daily sightseeing contained to specific geographical areas so as to limit the amount of time and trips you'll need to take on public transportation.
Once you've organized your itinerary like this, estimate the actual number of trips you'll need to take and from there you'll be able to determine which tickets or metro passes in Paris will serve your itinerary best and save you some money along the way.
Let's take a look at the different tickets and metro passes in Paris.
t+ Tickets

The "t+" ticket is the standard single ticket for one-way travel on the entire metro, bus, and tram system (regardless of zone), RER train (within Zone 1), and the Montmartre funicular. Currently, these are paper tickets, but Paris is slowly phasing them out in favor of loading t+ tickets onto the Navigo Easy (which we'll look at together in a moment).
One t+ ticket allows for unlimited transfers between metro lines and on RER trains ( Zone 1 only) for 2 hours between the first and last validation. Transfers to bus and tram networks are valid for 90 minutes from the first validation.
t+ tickets are not valid for transportation between the city and the city's airports. Separate tickets will need to be purchased to ride the RER or Roissybus to CDG airport or the Orlybus to Orly airport.
Separate tickets will also be needed if your itinerary calls for visits to Versailles or Disneyland Paris, both of which are located outside of the city center.
Price in 2021: €1.90 (Free rides for children under age 4)
t+ Tickets – RATP website (for details and current prices)
Carnet (10 t+ tickets)

Save 25% on single ride t+ tickets by purchasing a book of 10 in the form of a "Carnet de 10." These tickets do not expire and one book of tickets can be shared with multiple riders. Carnets for children aged 4-10 get a greater discount – making this a wonderful money-saving option for families visiting Paris.
Price in 2021: €16.90 (For children age 4-10, Reduced price Carnet: €8.45)
Carnet de 10 – RATP website (for details and current prices)
Where to Buy t+ Tickets and a Carnet
You can buy your single-ride tickets or book of 10 tickets from the following locations:
Ticket desks or kiosks located at the stations
In the cafe car of some TGV trains
RATP approved retail shops (Carnet only)
Navigo Easy Pass

New in 2019, and already the best and most flexible option for most travelers, is the Navigo Easy Pass. This reloadable metro card works much like the Oyster Card in London and MetroCard in NYC – load what you need and re-load when needed.
The card itself must be purchased separately from the fare added to it. It is €2 and valid for 10 years. Add it to the list of reasons to return to Paris. 🙂
Tickets and Metro Passes in Paris that Can Be Added to Navigo Easy
Single t+ tickets
Carnet and Reduced-Price Carnets of 10 t+ tickets
Roissybus or OrlyBus (to/from CDG or Orly Airports)
One Day Navigo Travel Pass (jump to description below)
Navigo Youth Weekend (Valid for weekend and holiday travel for riders under age 26)
Important note: Unfortunately, when loading a Carnet onto a Navigo Easy, the individual tickets can not be shared as they could be with the paper version. Each rider will need to have their own Navigo Easy card. That said, your Navigo Easy card is anonymous and transferable (make a friend happy and give it to them to use during their trip!).
Where to Buy the Navigo Easy Pass
Purchasing the Navigo Easy is – well, easy! Buy yours at:
Any station counter
RATP approved retail shops
How to Add t+ Tickets and Passes to the Navigo Easy
Adding t+ tickets or one of the unlimited ride metro passes in Paris to your Navigo Easy is a breeze. You can do so at any of these handy locations:
Any station counter
RATP approved reseller shop
A RATP ticket kiosk
Using the Bonjour RATP smartphone app
Benefits of the Bonjour RATP App
Since I'm always thinking about how to optimize itineraries to save time, I find reloading the Navigo Easy with the Bonjour RATP app the most convenient of all of the options. Simply download the Bonjour RATP app to your phone (preferably before you leave home), scan your physical Navigo Easy card, and load any of the above-listed tickets or passes to your card.
The Bonjour RATP app is also helpful for route planning and booking additional transportation services. Set up real-time service interruption notifications, check departure schedules, find a TIER scooter, rent a Vélib' bike, or hail a car with Marcel (a service similar to Uber featuring an all-electric vehicle fleet). It's a great app!
Navigo Easy Pass – RATP website (for details and current prices)
Paris Viste Travel Pass

If your itinerary calls for a lot of travel on the transportation system, or if you just love the idea of swiping freely without keeping count, you might like to consider the Paris Viste Travel Pass. The pass grants unlimited travel for a flat rate. Choose a duration (1, 2, 3, or 5 days) and choose your travel zones (within the city, Zone 1-3 or Greater Paris, Zone 1-5).
Unlimited-ride metro passes in Paris are often my go-to for personal travel when the math is close. What I mean is, I'll estimate the number of trips I'll be taking and calculate the cost of t+ tickets to cover that travel. If the total cost is fairly close to the amount I'd spend on a Paris Visite or one of the other unlimited ride metro passes, I go with the pass every time. I do the same math for my clients and give them the same option.
The Paris Visite pass can not be shared. It must be validated before first use by writing your first and last name in addition to your travel dates on the card itself. I often see ticket agents randomly inspecting tickets, so don't get caught having not validated – fines can be steep.
Cassie's Tip: If you're only taking one or two trips beyond Zone 3 (for example, to Versailles, Disneyland, and/or the airport), it may be advantageous to buy those tickets ala carte and purchase only the Zone 1-3 Paris Visite.
Zones 1-3 Price Range in 2021: €12 – €38.35 (Children: €6 – €19.15)
Zones 1-5 Price Range in 2021: €25.25- €65.80 (Children: €12.60- €32.90)
Paris Visite – RATP website (for details and current prices)
Which transportation networks can you travel on with the Paris Visite?
With the Paris Visite pass you can travel on any of the following networks within the zones covered by your pass:
Metro, RER train, bus, trams
RER B between the city and CDG airport
Roissybus or Orlybus between the city and airports
Montmartre funicular
Transilien suburban railway
Additional Benefits of the Paris Visite Pass
With the purchase of a Paris Visite pass, you also get discounts on some sights and attractions. The discounts offered occasionally change, but examples having included include entry to Montparnasse Tower Observatory, Picasso Museum, Arc de Triomphe, Chateau de Fontainebleau, and a 10% shopping discount at Galeries Lafayette (be sure to check out their excellent souvenir section on the 6th floor).
Show your Paris Visite pass at the ticket counter of the attraction you wish to visit to claim your discount.
Cassie's Itinerary Tip: If you're using the Paris Museum Pass, which I recently wrote about, entry into many of the most popular sights in Paris is included, free, and with skip-the-line access. Using your Paris Visite discount will require waiting in the ticket line to purchase your ticket – something I'm generally not a fan of and design itineraries to avoid.
Where to Buy the Paris Visite Travel Pass
Purchase your Paris Visite at any of the following locations:
Ticket desks or kiosks located at the stations
RATP approved retail shops (Carnet only)
One Day Navigo Travel Pass

If you're in Paris for only one day and you know you'll be staying within 1-2 select zones, another one of the metro passes in Paris worth considering is the One Day Navigo. You'll save a couple of euros with this one compared to the 1 Day Paris Visite pass. During that one calendar day of your visit, you'll be able to ride an unlimited number of times within your selected zones.
The One Day Navigo will need to be added to your Navigo Easy Pass (€2 and valid for 10 years).
Price Range in 2021: €7.50 – €17.80
One Day Navigo – RATP website (for details and current prices)
Navigo Découverte Weekly Pass

I have one last unlimited ride option for you, but this one's value will depend heavily on your travel plans. With the purchase of the Navigo Découverte card (€5), you can add a Navigo Weekly pass. Unlike the other metro passes in Paris that I've covered, this one has firm validity dates. It covers travel from Monday at 12 am till Sunday at 11:59 pm – regardless of when you first use it.
The weekly pass can be purchased up until Thursday by midnight of the same week. But, to really get the most value out of this pass, hopefully you'll begin traveling with it earlier in the week.
One thing this pass has that others don't? It's designed to include unlimited travel in ALL zones. There is an option to choose two specific zones to save a few euros, but the city center, Zone 1 is only included in the "all zones" pass.
In addition to the Découverte card needing to be purchased for a €5 fee, you'll also need to buy a photo to attach to it. Photo booths inside the stations charge about €6. As with all of these tickets and metro passes in Paris, you can see why I recommend so strongly that you estimate the number of trips you intend to take, when, and to which destinations in advance.
If you're staying in Paris even longer, there's also a Navigo Monthly pass (€75.20 for all zones). Valid from the first through the last day of each calendar month.
Price in 2021: €22.80
Navigo Weekly – RATP website (for details and current prices)
Where to purchase the Navigo Découverte Weekly Pass
Unlike the others, the Navigo Decouverte cards are not available for purchase online. But you can find them at the following locations:
Ticket desks or kiosks located at the stations
RATP approved retail shops
Cassie's Tip: If this is the pass that works best with your travel itinerary – and you're flying into Paris – the best place to buy it is at the airport. Not only will you be able to use your pass right away, but they're almost always in stock (some of the smaller stations aren't as well-stocked).
Online Ticket Orders: Collection and Fees

While the option exists to buy a Carnet, Navigo Easy, or Paris Visite Pass online in advance of your trip, I recommend carefully evaluating your collection options and corresponding fees to see if it makes sense for your trip.
Collection Options Include:
At one of the 2 pick up points in the city center (neither are at the airport): FREE
Home Delivery: Starting at €14.50
Delivery to your Paris Hotel: €12
These fees are in addition to the €1.50 processing fee added to each online order.
Which tickets or metro passes in Paris work best for your trip?

Now that you know the different tickets and passes that are available for your trip to Paris, you are ready to do your calculations and make your choice.
One last piece of advice? Paris is a wonderful city to walk in. The transportation network is excellent here and it will quickly and easily get you anywhere you want to go. But it's the city you came to see, not the underground. So, try not to rely too much on the metro. Make a plan that allows for enjoying scenic walks that connect you between sights on your itinerary. And if you would like someone else to take care of that planning and these logistics, be sure to check out the different ways I can help. I love to help.
Have a great visit to the City of Lights!
SAVE TIME. AVOID FRUSTRATIONS. EXPERIENCE A BETTER VACATION.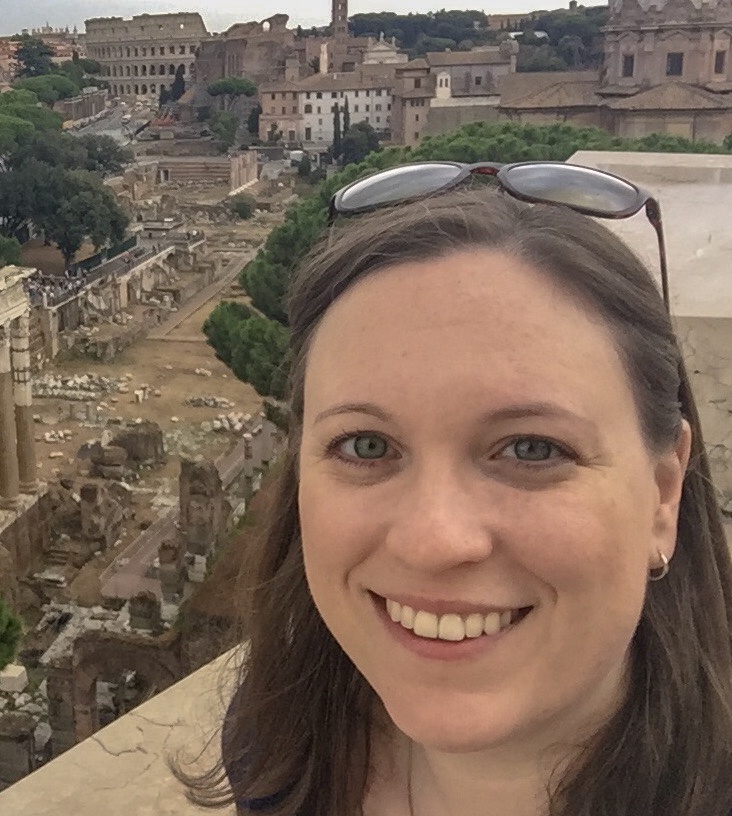 Hi, I'm Cassie! Here at Montage Travel, I'm crafting custom itineraries for independent travelers who want to make the most out of their valuable vacation time in Europe (who wouldn't?).
My mission is to ensure travelers like you save time on planning and experience frustration-free trips with a well-optimized itinerary. Each and every itinerary I create is made from scratch and tailored specifically to your interests, travel pace, and preferences. An optimized itinerary and practical travel advice go hand-in-hand and are essential factors that will determine how much you will enjoy your vacation. Equipped with your own itinerary, you'll see more by visiting sites during less crowded times, you'll know which museums are best explored independently and which are enriched by visiting with a guide, and you'll avoid getting lured into a tourist trap restaurant that will cost you more and be less authentic than the restaurant I'll point you towards just down the street that caters mostly to locals.
Travel with confidence. Itineraries include unlimited revisions and unlimited 1-on-1 travel advice.
MORE FROM THE MONTAGE TRAVEL BLOG