Paris is a huge city and one of the world's top tourist destinations. Finding the right place to stay — whether you're traveling solo, on a romantic getaway, or with your friends or family — can be a daunting task, to say the least.
Many first-time travelers hastily pick hotels based on name recognition or a price point, without realizing that that particular hotel may or may not serve the overall needs or desires of their trip.
As a travel advisor who specializes in customized itinerary design, I've developed a sixth sense over the years about how to match itineraries and client preferences with the best Paris neighborhoods ("arrondissements") for each client.
Hotel and lodging preferences are extremely subjective, and there are literally thousands to choose from. So I can tell a client which places I like to stay — but that might not be a good fit for what they want.
I've got a time-tested and straightforward process I go through to help clients zero in on a place that's le plus parfait for them.
STEP 1: DESIGN AROUND ITINERARY EFFICIENCY WHEN CHOOSING WHERE TO STAY IN PARIS

This is all about maximizing time, relaxation, pleasure, beauty, and fun — because the less you're running around, the more time you have to luxuriate in all that the City of Lights has to offer.
Here are the questions I ask my clients when it comes to efficiency:
Sightseeing
Do you want to be within walking distance of the sights and museums on your itinerary?
Proximity to a Metro stop
How far of a walk is it from a prospective accommodation to the nearest metro station?
Metro Line (see below for the scoop on the best-connected lines for sightseers)
Once you know the sites you want to see during your stay, where are the hotels nearby metro lines that serve the most sites on your itinerary — with the fewest connections required?
Airport Connections
If you are arriving late at night or leaving early for the airport and are planning to take the train or airport express bus, which transportation options are easy to navigate and nearby your accommodations? In other words: how far do you want to hoof it with your luggage? (Car services and taxis are of course more direct, but they are also more expensive.)
Restaurants
Are there good restaurants, cafes, and nightlife options nearby? Is it easy to get to/from recommended restaurants where you might make dinner reservation.
Cassie's Tip: If you are by nature a more budget-conscious traveler, be sure to also factor in the cost of your time. Planning a trip is a constant dance between maximizing value and maximizing enjoyment. It might be worth it to spend a little extra per night, for example, if doing that would save you an hour in transportation each day.
STEP 2: DESIGN FOR PERKS & PREFERENCES WHEN CHOOSING WHERE TO STAY IN PARIS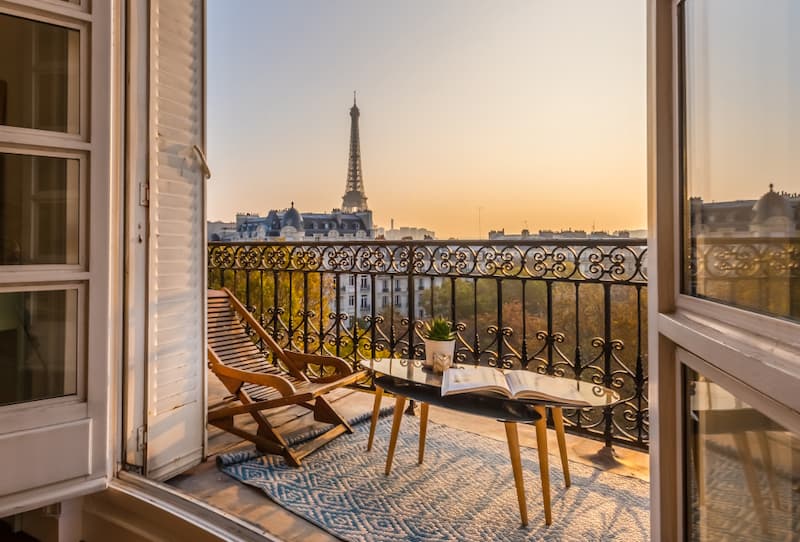 This is where it gets really fun.
Think of all the things you want — make a big long list. Things that would make each day feel like it's brimming with possibility, that would dial the stress level waaaaay down. Elevators? Luxurious extras? Great coffee nearby? A quiet neighborhood so your kids will sleep?
Now prioritize: non-negotiables, important but not essential, nice but totally flexible.
Here's what I talk over with my clients when it comes to their preferences and where to stay in Paris:
Neighborhood feel
This one is actually really important, and many travelers don't consider it much. What do you want to "live" among during your time in Paris? Parks, shopping, major sights, nightlife, markets, quiet streets?
Location
Do you prefer to stay in the city center to be in the middle of everything (even if touristy) or do you prefer to stay outside the city and in quieter areas with a higher concentration of locals (vs. tourists)?
Accommodations
Are you looking to splurge and enjoy a hotel located in the trendiest areas (ie. St. Germain des Pres, Champs Elysees, Eiffel Tower area, etc.), or are you seeking quality and value at a more moderate price point (Latin Quarter or Montmartre)?
Itinerary Pace
This is also another big one that really affects the overall quality of your trip. You might be energized by a go-go-go schedule. Or you might prefer a more laid back approach. Especially if you're seeing Paris with kids, lots of breaks might be needed to keep everyone rested and sane!

Those staying in Paris for a longer visit or who are repeat visitors may want to slow down. If this is you, then staying near the major sights is less of a necessity, since you will probably be focusing your visit more on just soaking up the scene.
BONUS TIP: WHICH METRO AND TRAIN STOPS ARE THE BEST FOR SIGHTSEERS?

My clients often have lots of questions about which stops are best when they're planning where to stay in Paris.
Here's the quick lowdown on Metro and train transit:
Metro Line 1 is handy for the Louvre, Musee d'Orsay, Notre Dame, Sainte-Chapelle, Champs Elysees, and the Marais. (Since Paris is so prone to metro strikes, Line 1 is also favorable because it is automated and therefore "strike-proof.")
The second most well-connected line for sightseers is Line 7. Line 7, like Line 1, is also handy for the Louvre, Notre Dame, Sainte-Chapelle, and the Marais — plus Opéra Garnier. It only requires one switch to get to Champs Elysees or Montparnasse Tower, but two to get to the Eiffel Tower or Musee d'Orsay.
The train, RER-C line, is connected to the metro and is also convenient for sightseeing. A train ticket will work on the same ticket used for the metro (free transfers) as long as you stay within the city center (Zone 1).
Along the RER-C (west – east): Eiffel Tower, Invalides/Napoleon's tomb/Rodin Museum (all right next to each other), Musee d'Orsay, Notre-Dame, Sainte-Chapelle, plus Versailles (zone 4). One change to get to Champs-Elysees, Opera Garnier, the Marais.
Cassie's Tip: Choosing the best metro tickets and passes for your trip requires as much consideration of your itinerary as where you stay in Paris. Be sure to check out my breakdown on the different metro passes and ticket types and how to choose the best one for your needs.
Paris is full of charming hotels — each one unique, each one perfect for someone. When you choose an accommodation like a travel expert, you'll pick a place that's perfect for you — and you'll have a home base that makes your whole trip better.
If you need help making these big decisions and more, contact me to find out how I can craft a personalized travel itinerary tailored to your unique interests and preferences. I am passionate about helping you make the most of your vacation!
SAVE TIME. AVOID FRUSTRATIONS. EXPERIENCE A BETTER VACATION.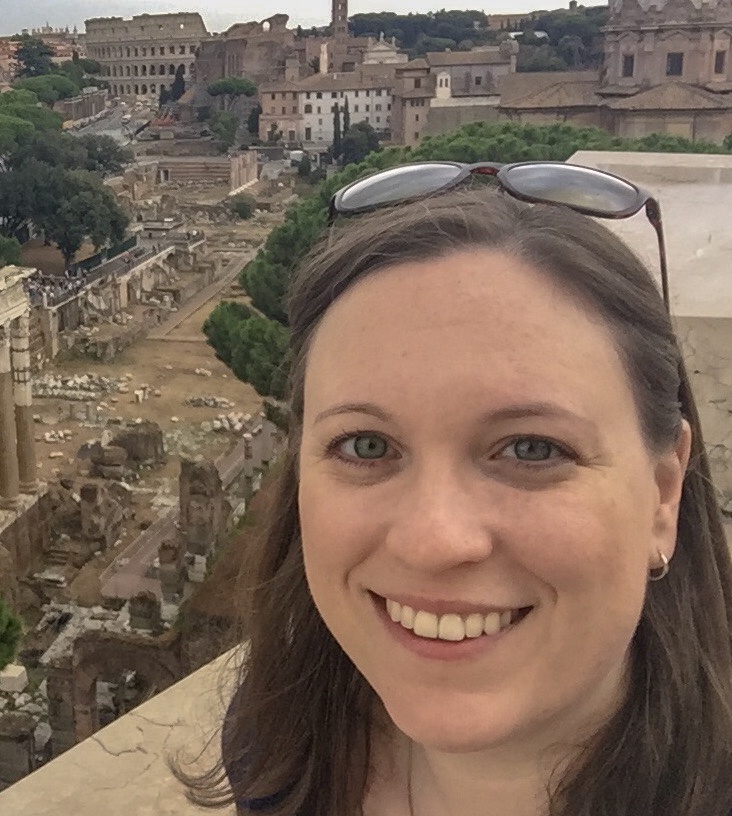 Hi, I'm Cassie! Here at Montage Travel, I'm crafting custom itineraries for independent travelers who want to make the most out of their valuable vacation time in Europe (who wouldn't?).
My mission is to ensure travelers like you save time on planning and experience frustration-free trips with a well-optimized itinerary. Each and every itinerary I create is made from scratch and tailored specifically to your interests, travel pace, and preferences. An optimized itinerary and practical travel advice go hand-in-hand and are essential factors that will determine how much you will enjoy your vacation. Equipped with your own itinerary, you'll see more by visiting sites during less crowded times, you'll know which museums are best explored independently and which are enriched by visiting with a guide, and you'll avoid getting lured into a tourist trap restaurant that will cost you more and be less authentic than the restaurant I'll point you towards just down the street that caters mostly to locals.
Travel with confidence. Itineraries include unlimited revisions and unlimited 1-on-1 travel advice.
MORE FROM THE MONTAGE TRAVEL BLOG