What makes visiting the sights and attractions in Bath such a thrilling experience? Well, it's one thing to view ruins or read about what happened on a site where there is now a monument or an office building. It's another thing entirely to be able to soak in the same thermal waters as the ancient Romans or walk the same cobbled streets as famous authors.
And that's what makes visiting Bath so unique. It's a city whose history not only spans centuries, but a place where you can still see and walk and use spaces that have been around for centuries. Because of its well-preserved architecture, it's so easy to be transported back 200 or 2,000 years.
This sense of living history is why I love introducing my clients to this extraordinary place. This is an extremely walkable city, and the glorious Neoclassical architecture with its honey-hued stone makes exploring on foot a treat for the senses.
Bath makes my list of best day trips from London, but you definitely wouldn't regret spending a night or two here. So whether you choose a quick visit or a few relaxed days, here are some of my favorite attractions in Bath.
Cassie's Tip: Because the city is relatively close to Heathrow and Gatwick airports, Bath makes the perfect place to ease out of jet lag and into your custom English itinerary. And … did I mention the hot soaking baths to soothe travel-weary bones?
Roman Baths

Thermal springs are rare in Britain. People have been soaking in these therapeutic waters for thousands of years, but it was the Romans who really put Bath's baths on the bath-map.
They built a huge structure around the springs and also made it a shrine to the goddess Minerva. High society from all over the area would travel to soak and revel (Romans loved their reveling) in the sumptuous spas.
Today, you can tour that first ancient site, complete with Roman artifacts and sculptures, the temple, the actual mouth of the springs, and the original pool where the Romans did their soaking and partying. (When you hire me to design your custom itinerary, I can pre-purchase tour tickets that will fast-track you past long lines.)
And for those who want an authentic thermal springs experience à la the Romans, don't miss the luxurious Thermae Bath Spa, one of the attractions in Bath where you can feel the extraordinary waters that have been healing bodies and souls for thousands of years.
Bath Abbey

Although much of the Middle Ages was sort of a blank spot for Bath, one magnificent structure from that time period still stands as a regal reminder. The 500-year-old church is a glorious Gothic edifice with gorgeous fan vaulting and towering stained glass windows that will take your breath away.
Although the current building only dates back to 1499, it's incredible to consider that the very first king (Edgar) of what we now call England was crowned in a church on this spot in AD 973! Climb the 212 steps to the tower if you're feeling plucky, or tour the nave and see the gravestones of some of England's who's who.
Royal Crescent

Speaking of who's who … if you were a big somebody in Bath in the mid-1700s, then the place to call home was the Royal Crescent. The epitome of that lush Georgian style of architecture that Bath is rightly famous for, this massive, semi-circular building was a collection of 30 opulent townhomes, each 50 feet long and 5 stories tall.
You can practically feel the snooty looks and hear the aristocratic gossip as you peek inside (or stay at!) the Royal Crescent Hotel, which sits at the center of the semi-circle.
To get a sense of what actual life was like for the wealthy residents of Bath in the mid-1700s, the museum at No. 1 Royal Crescent is one of the most fascinating attractions in Bath. From high fashion to daily routines to artifacts of then-cutting-edge scientific discovery, you'll get an insider's view of all the quirky habits of the residents of Royal Crescent.
And, if you are a Bridgerton fan, you will immediately recognize the 114 exterior Ionic columns as the lavish estate of Lady Danbury. If you want to see all the spots in Bath that were included in the hit Netflix show, then flutter your feather fan (this means "please buy tour tickets" in Regency code) and check out the 2-hour Bridgerton Experience Walking Tour.
Cassie's Itinerary Tip: By far the best time to really take in the glory of Bath's architecture is in the evening. It will feel like the honey-colored stones are glowing just for you. Make dinner reservations and stroll along the promenades in the golden hour, and imagine Jane Austen taking in the same views, thinking of plot lines and rolling her eyes at the "tiresome" Regency puffery.
Parade Gardens & Pulteney Bridge

If you want to see why Bath is a many-time "Britain in Bloom" champion (the city is now often excluded from the urban-beautification contest to give other cities a fighting chance), then just walk across the way from the Abbey to the Parade Gardens.
Designed by the famous Georgian architect John Wood the Elder — his son, John Wood the Younger, was the designer of Royal Crescent's famous facade — this is the perfect spot to enjoy a picnic or take a break from touring in the cafe. You'll love the lush lawns, the artistic flower beds, and the good views of the Pulteney Bridge.
When you're done with your picnic or cafe stop, Pulteney Bridge is a quick step away. People love the shops cantilevered out from the bridge's edge on the upstream side, and the downstream view offers a look at classic Palladian design, with the outline of a Greek temple carved into the stone.
1-hour Canalside Walk to Bathampton

This charming 3-mile towpath — literally a path that horses used to pull barges through the canals — takes you on a pleasant, idyllic amble along the Avon and Kennet Canal to the quiet village of Bathampton.
It takes about an hour one-way, and you can end with a traditional pub meal overlooking the river. If you don't feel like walking back, you can easily get a taxi or even take a boat ride back to Bath proper.
Make a plan to see these attractions in Bath
With some advanced planning and the right logistics, these attractions in Bath can be worked seamlessly into your overall England travel itinerary. If you're interested in getting a personalized itinerary tailored to your interests and preferences, contact me and we'll chat about how I can take the time-consuming logistical planning off your plate.
SAVE TIME. AVOID FRUSTRATIONS. EXPERIENCE A BETTER VACATION.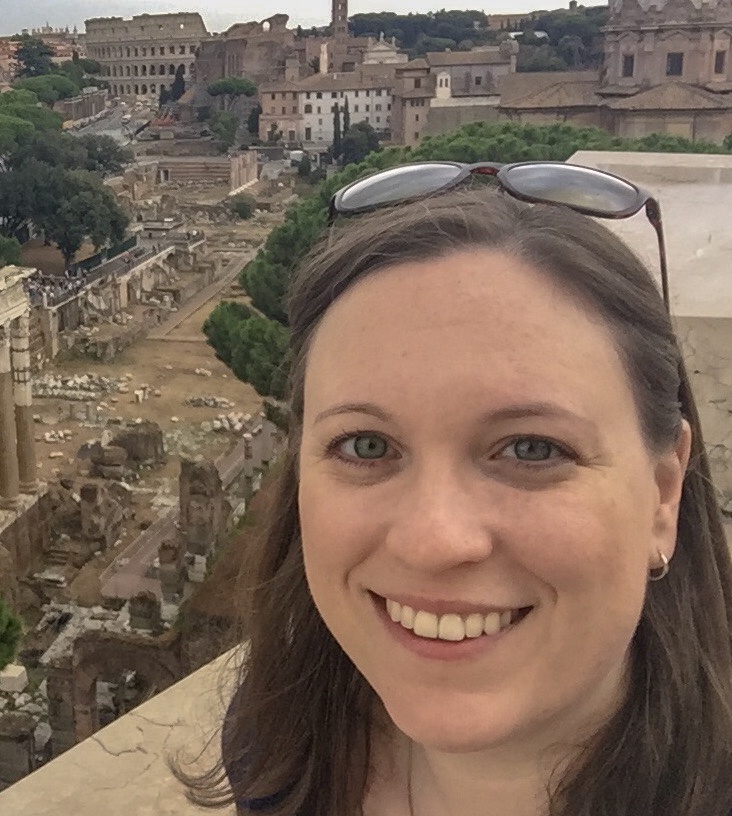 Hi, I'm Cassie! Here at Montage Travel, I'm crafting custom itineraries for independent travelers who want to make the most out of their valuable vacation time in Europe (who wouldn't?).
My mission is to ensure travelers like you save time on planning and experience frustration-free trips with a well-optimized itinerary. Each and every itinerary I create is made from scratch and tailored specifically to your interests, travel pace, and preferences. An optimized itinerary and practical travel advice go hand-in-hand and are essential factors that will determine how much you will enjoy your vacation. Equipped with your own itinerary, you'll see more by visiting sites during less crowded times, you'll know which museums are best explored independently and which are enriched by visiting with a guide, and you'll avoid getting lured into a tourist trap restaurant that will cost you more and be less authentic than the restaurant I'll point you towards just down the street that caters mostly to locals.
Travel with confidence. Itineraries include unlimited revisions and unlimited 1-on-1 travel advice.
MORE FROM THE MONTAGE TRAVEL BLOG