Taking part in cultural events while visiting Europe is one of the most enriching experiences a traveler can have.
And in July, the place to be is in Paris on Bastille Day!
Annually, on the 14th of July, the citizens of France – and visitors like you – come together for an all-day celebration of the most important French national holiday, Bastille Day.
What does this mean for you as a visitor? It means an opportunity to join the French during one of their biggest parties of the year!
I love finding cultural events like this to include on the itineraries that I craft for my clients. And whether you build the itinerary on your own, or I personalize one specifically for you, I'm going to share with you what makes this day so special.
WHAT IS BASTILLE DAY IN PARIS LIKE?

Much like the 4th of July in America, Bastille Day in France provides entertainment including patriotic parades, processions, and pyrotechnics!
You could spend the entire day hopping from one event to the other: start with a morning military parade along the famous boulevard, Champs-Elysees, enjoy free entry to national museums in the afternoon, choose from a variety of vantage points to watch the fireworks spectacular at the Eiffel Tower, and end by partying the night away at a local fire station!
WHAT IS BEING CELEBRATED ON BASTILLE DAY?

I've gotten ahead of myself. You may be wondering what it is exactly that they are celebrating on Bastille Day.
Well, Bastille Day commemorates the July 14th, 1789 storming of the Bastille prison. It's an event widely credited with starting the French Revolution and leading to the eventual overthrow of the French monarchy and a democratic France.
The Bastille was more than just a prison, it also held food stores, gunpowder, and supplies. But perhaps more importantly, it was a symbol of the oppressive monarchy led by King Louis XVI.
Common French citizens – hungry and unemployed – felt neglected by the King who was more concerned with investing in undermining the British monarchy and helping fund the American Revolution against the British than serving the needs of his own people.
King Louis XVI's wife was Marie-Antoinette, to whom the quote, "Let them eat cake" is widely attributed. Though famous, interestingly, the quote was likely just pro-Revolution propaganda.
Long story short – because we have travel festivities to be concerned about here – in 1880, Bastille Day, called la Fête Nationale in French, was made a national holiday and has been fervently celebrated ever since!
But enough about history! For a traveler like you, this day offers a great opportunity to experience and enjoy some exciting traditions that are unique to this day.
Let's get into it!
THE MILITARY PARADE ON CHAMPS-ELYSEES

The military parade is the traditional parade on the Champs-Elysées for paying a heartfelt tribute to the French military.
It begins at the grand Arc de Triomphe, proceeds down the Champs-Elysées, and ends at the Place de la Concorde. Here, the French President and international figures are also present for the ceremony.
With its emotional tribute to the artillery units, mounted regiments, and Air Force planes, the parade is a great way to soak in the Parisian festivity with the locals.
Cassie's Tip: You'll want to arrive very early to get a good viewing location on the boulevard. And, if you want to see the large tanks, find a spot further down the boulevard – below their entry point at Avenue George V.
BASTILLE DAY FIREWORKS AT THE EIFFEL TOWER

Can the Eiffel Tower become any more impressive than it already is? No…wait, yes!
Eiffel Tower + Stunning Fireworks = MUST-SEE!
When the sun sets on Bastille Day, that means it's time for the highly anticipated dazzling light and fireworks show at the Eiffel Tower!
This magical, world-class fireworks display can be viewed from multiple spots around the city. The most coveted location is close-up, right on Champ de Mars. If you want to view the fireworks from here, be sure to set up your picnic spot on the grass early in the day!
The fireworks begin at 11 pm and continue for about thirty minutes. Surrounded by friends, family, and locals, you are sure to enjoy a great time watching the exciting fireworks in a lively environment.
Cassie's Tip: Spending all day camped out on Champ de Mars may not be your preferred way to spend the day. Instead, it's possible – if you book early! – to be one of only 300 people admiring the view from the panoramic observation deck at Montparnasse Tower, where entry begins at 8 pm.
FREE MUSEUM ENTRY

Luckily, a national holiday in Paris does not mean all of the museums are closed. That would surely put a damper on your vacation plans!
In fact, on Bastille Day, most of the city's museums, monuments, and cultural sites are open and provide free entry.
And – bonus! – because the locals are all out partying, the museums are relatively uncrowded. (If you know me, I'm always looking for ways around the crowds!)
The Louvre Museum is included on the list of free museums. Admire Mona Lisa, explore the works of the Italian masters, and take a journey through French history with the extraordinary collection in this museum.
Paris is home to some of Europe's finest museums, so be sure not to miss any of these great opportunities!
Cassie's Tip: If you're using the Paris Museum Pass, time Bastille Day to either the beginning or end of your stay to get the most out of your sightseeing.
DINNER RIVER CRUISE AND BASTILLE DAY FIREWORKS

Another great way to celebrate Bastille Day? With a champagne dinner cruise on the River Seine followed by a viewing from under the Eiffel Tower at the fireworks. Right from the panoramic deck of the boat!
Sounds perfect, right?
Bateaux Mouches offers one of my favorite Bastille Day cruise. The river cruise is 1 hour and 45-minutes, during which you'll enjoy the sounds of a live orchestra and delicious dishes from a gourmet French menu. A true special event, expect a special occasion menu with options for duck foie gras, château filet, langoustines, and a crispy vanilla tart for dessert.
I also recommend the 4-hour 6-course Bastille Day cruise offered by Bateaux Parisiens.
BASTILLE DAY'S FIREMAN'S BALL

Loved the Eiffel Tower fireworks display and don't want the fun to stop? Then, don't let it!
Head over to any participating fire station in the city to dance the night away at one of the traditional Fireman's Balls (Bals des Pompiers in French)!
Hosted by firemen in full uniform, many of these parties are free and open to the public, some request a nominal fee or a donation for the traditional 'barrel.'
These dance parties happen on both the 13th and 14th of July and traditionally feature live music. They date back to the end of the 1930s, and remain a popular event where both Parisians and visitors enjoy a lively time dancing till the end of the night in a friendly, open-air environment.
So, don those stunning dresses and those classy suits to enjoy the perfect end to Bastille Day!
Cassie's Tip: With so many firehouses hosting a party, it can be difficult to choose which to attend. My recommendation is the Sévigné firehouse in the Marais. The Sévigné is housed in a former mansion and hosts one of the largest – and most popular – parties in the city.
NEED A PERFECT BASTILLE DAY IN PARIS ITINERARY?
I started this by saying that Paris is the place you want to be during Bastille Da. Now you see why!
Experiences like these are why we travel. The memories you make during this one day will result in stories to tell your friends and family for a lifetime.
Crafting itineraries so that travelers get as many experiences like this as possible during their vacations to Europe is my specialty.
If you're interested in getting your own customized itinerary to Paris, on Bastille Day or otherwise, crafted specifically to your interests and style, contact me to schedule your free 20-minute trip consultation!
In the meantime, maybe you'd like to check out a sample itinerary or learn more about my mission!
SAVE TIME. AVOID FRUSTRATIONS. EXPERIENCE A BETTER VACATION.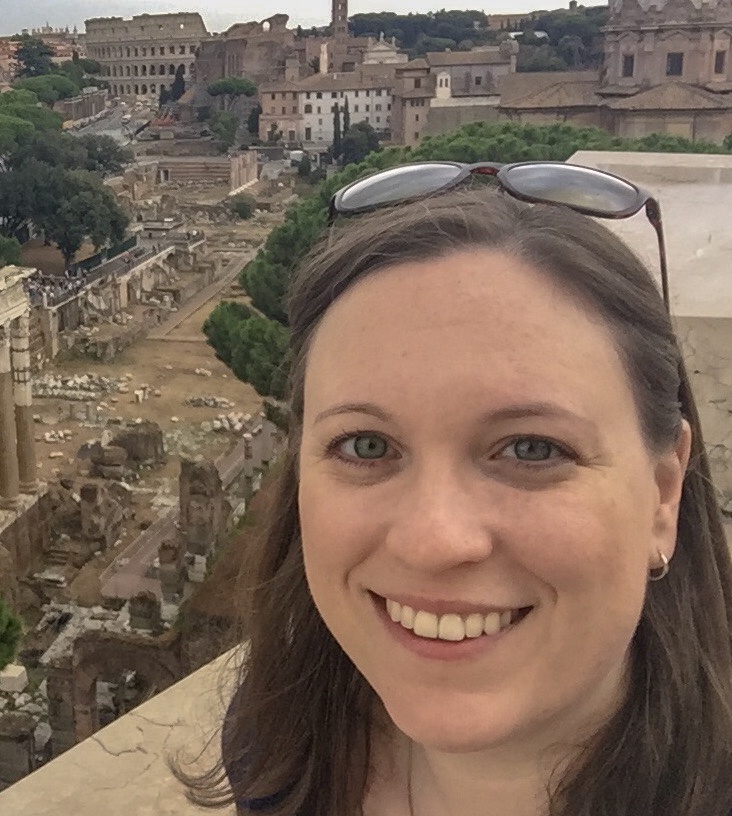 Hi, I'm Cassie! Here at Montage Travel, I'm crafting custom itineraries for independent travelers who want to make the most out of their valuable vacation time in Europe (who wouldn't?).
My mission is to ensure travelers like you save time on planning and experience frustration-free trips with a well-optimized itinerary. Each and every itinerary I create is made from scratch and tailored specifically to your interests, travel pace, and preferences. An optimized itinerary and practical travel advice go hand-in-hand and are essential factors that will determine how much you will enjoy your vacation. Equipped with your own itinerary, you'll see more by visiting sites during less crowded times, you'll know which museums are best explored independently and which are enriched by visiting with a guide, and you'll avoid getting lured into a tourist trap restaurant that will cost you more and be less authentic than the restaurant I'll point you towards just down the street that caters mostly to locals.
Travel with confidence. Itineraries include unlimited revisions and unlimited 1-on-1 travel advice.
CHECK OUT MORE OF MY PARIS TRAVEL TIPS