Many people have a trip to the incomparable Versailles on their must-see list — and for good reason. It's one of the most visited places in Europe, and it is a place, in all its jaw-dropping opulence, that really has to be experienced to be believed.
But what most people don't realize is that there's not just one best way to visit Versailles.
The palace, breathtaking gardens, and surrounding grounds can offer so much to visitors of all ages and interests. Based on your needs, your fascinations, and time availability, I want to propose choosing the best way to visit Versailles for you.
Read on for 9 ways to get the most out of this extraordinary site.
Best way to visit Versailles if you want to spend time exploring the grounds (also my personal favorite!)

If you like the idea of spending a day outdoors in an almost otherworldly-beautiful setting, you will love this option.
I highly recommend the Versailles Bike Tour (you can read about my first hand experience of it here), and I've found that this is the best all-around way to visit Versailles. You'll see much more of the over 2,000 acres than you ever could on foot.
On this tour, the Versailles market and picnic lunch are included (you buy your own picnic goods), and you can do an independent end-of-day exploration of the palace (audio guide included). It's also great for families because it allows for active outdoor fun and the option to set your own pace.
Best way to visit Versailles for families

In addition to the bike tour above, this privately guided 5-Hour Family Discovery Tour also includes transportation by train from Paris and built-in play time in the gardens, so it really takes all the pressure off and makes the day super easy.
What I love about this tour is how effortlessly it incorporates play as a way to keep kids engaged. The guides know how to interact with children, and they use stories, games, and puzzles to bring history alive for young imaginations.
Cassie's Tip: If you're looking for more ideas about how to make Versailles a fun and unforgettable experience for your little ones, the Versailles app includes children's tours.
Best way to visit Versailles Palace and Gardens without crowds
Because Versailles is such a popular destination, it can often be crowded during peak hours. If exploring in relative peace is more your jam, you'll love this Evening Tour that includes travel to and from Paris for lots of ease.
Its genius is the timing: most tours are scheduled in the morning, but here you get in at the very last entry time, with a small group of just 19 people, so you can amble long after the dense crowds have left.
Best way to visit Versailles independently

If you're going to go it on your own, I recommend visiting the gardens and grounds first — including the Petit Trianon and Marie Antoinette's Hamlet.
There are bike and golf cart rentals as well as trams that can help visitors get around quickly and more easily, but if you like walking, it's also fun to just stroll the expansive gardens and grounds.
Then, as noted above, you can end the day at the palace using the provided audio guide (or download the app with interactive map and audio guide) and enjoy your tour with much more quiet.
Cassie's Tip: If you aren't sure if you want to visit independently or with a tour/guide, I can make personalized suggestions based on your preferences and travel style! With a custom itinerary, everything is designed according to your needs, all reservations are made and tickets purchased in advance, and everything is clearly laid out — so all you have to do is show up and have the time of your life.
Best way to visit Versailles with lunch included
Want to enjoy sumptuous, royalty-inspired food with your exploration? Alain Ducasse's Ore restaurant offers fantastic French cuisine inside the chateau, with an unparalleled view of the estate.
There are two tours that include lunch at Ore that I love — this group tour on Fountain Show Days and this group tour on Musical Garden Days.
Best way to visit Versailles for history nerds
If you want to really dig into the stories, the untold secrets, and the mind-boggling facts about this extraordinary place, don't miss this docent-led tour led by a passionate, well-informed expert on the vast estate.
Best way to visit Versailles if you want the whole palace to yourself
For the diehard fan who really wants to go all-out and pretend to be a member of the Royal Court for an evening, this Private After-Hours Versailles Tour is the ultimate. For $15k, you and up to 5 other people in your party can be picked up directly from your hotel and whisked away to experience the chateau after the doors have closed to the public.
Best way to visit Versailles if you want the Hall of Mirrors to yourself

What could be more emblematic of a king who saw himself as a symbol of the splendor of France itself than a room filled with 357 mirrors? The most popular room in the chateau, it attracts many visitors, and there is undoubtedly a magic about it.
If you want to see it in relative solace, arrive at opening and head straight to the Hall of Mirrors for a chance at being one of the only people in the room. The key is getting to the front of the line well before a line forms and not lingering in any of the rooms prior to reaching the Hall of Mirrors.
Best way to visit Versailles and Monet's House in Giverny on the same day:
For art enthusiasts who don't want to miss the opportunity to see Monet's nearby home, there are two options that offer explorations of both Versailles and Giverny in one day — this small group tour (max 8), and this private tour.
See Versailles your way!

Lots of travelers kind of assume that famous places can only be experienced in a certain way: long lines, pressing through crowds, the hassle of trying to arrange everything on your own, or listening to the droning voice of an uninspiring tour guide.
This is NOT how any thoughtfully-planned trip has to go! Most beloved European sites have devoted and enthusiastic tour guides, along with a wide array of fascinating ways to engage with the art, history, architecture, cuisine, and natural beauty that permeates these places. And this site is no different: the best way to visit Versailles is the way that works for you and your travel companions.
A custom-designed itinerary allows you to really think about what brings you most alive when you travel — and then choose ways of exploring that are the most fun, the most relaxing, and that will make the most cherished memories. If you've got questions, I'd love to chat!
SAVE TIME. AVOID FRUSTRATIONS. EXPERIENCE A BETTER VACATION.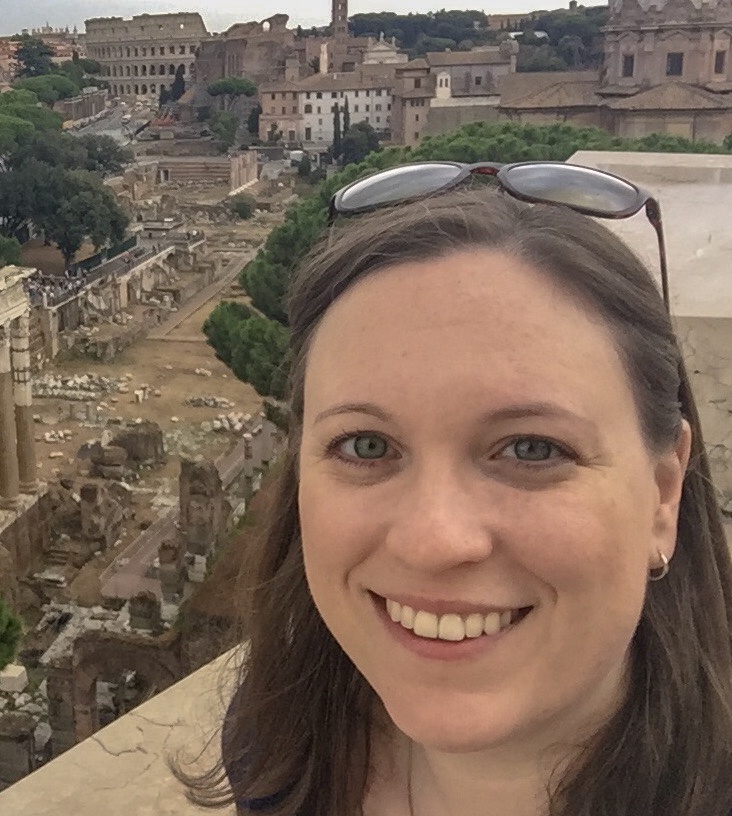 Hi, I'm Cassie! Here at Montage Travel, I'm crafting custom itineraries for independent travelers who want to make the most out of their valuable vacation time in Europe (who wouldn't?).
My mission is to ensure travelers like you save time on planning and experience frustration-free trips with a well-optimized itinerary. Each and every itinerary I create is made from scratch and tailored specifically to your interests, travel pace, and preferences. An optimized itinerary and practical travel advice go hand-in-hand and are essential factors that will determine how much you will enjoy your vacation. Equipped with your own itinerary, you'll see more by visiting sites during less crowded times, you'll know which museums are best explored independently and which are enriched by visiting with a guide, and you'll avoid getting lured into a tourist trap restaurant that will cost you more and be less authentic than the restaurant I'll point you towards just down the street that caters mostly to locals.
Travel with confidence. Itineraries include unlimited revisions and unlimited 1-on-1 travel advice.
MORE FROM THE MONTAGE TRAVEL BLOG