Has Netflix's Emily in Paris inspired you to live your own Parisian experience? If so, I'm breaking down most of the main Emily in Paris filming locations that you can actually visit as a part of your Paris sightseeing itinerary!
Travel planning bonus – most of these locations can be visited seamlessly while touring the must-see sights in Paris.
Cassie's Trip Planning Tip: As you go through and see the addresses, the last two numbers in the zip code are the arrondissement. Knowing this is useful when mapping out your itinerary by neighborhood.
Café de l'Homme
Filming location: 17 Place du Trocadéro et du 11 Novembre, 75016 Paris, France

I'm sure you remember the ultra-glamorous perfume launch party – or, perhaps more accurately, you definitely remember those amazing Eiffel Tower views! The party was hosted on the beautiful terrace of a stylish restaurant located in the Trocadero, Café de l'Homme.
If you're looking for a splurge dining experience during your vacation, this might be the place for it. The restaurant knows these views are priceless, so when you make a [mandatory] reservation, you'll have to commit to at least the €150 per person prix fixe menu to ensure a terrace table.
Alternatively, these same Eiffel Tower views are open to the public from the Trocadero.
Rue de l'Abreuvoir

In Episode 5, Emily and Mindy have a night out visiting multiple spots in the Montmartre neighborhood. These spots include Sacré-Coeur Basilica, Moulin Rouge, and a walk down Rue de l'Abreuvoir, which apparently has been "voted the prettiest street in Paris."
While I'm not sure who voted it as the prettiest or if the show made this up, I can tell you that it does in fact make the list among several other contenders. After all, Paris is a pretty place, period.
Your vacation in Paris wouldn't be complete without a visit to the beautiful Montmartre neighborhood, so be sure to check out this winding cobblestoned street – prettiest or not – as it's just a short walk from the Sacré-Coeur.
La Maison Rose
Filming location: 2 Rue de l'Abreuvoir, 75018 Paris, France

In the same episode, Emily and Mindy start their night out with dinner at La Maison Rose located on the corner of Rue de l'Abreuvoir and Rue des Saules. Montmartre was once just a small village outside of the city. It was home to many artists and writers – many of them now very famous. La Maison Rose itself is known to have been frequented by some familiar names; among them, Pablo Picasso, Vincent Van Gogh, Gertrude Stein, and Maurice Utrillo. Utrillo even immortalized the restaurant in a painting called "The Little Pink House."
You, too, can dine here like Emily and countless artists before her on your visit to Paris. But a fair warning: The restaurant is very touristy and the food is hit-or-miss. I'd recommend coming for a great photo and to appreciate its history in Montmartre, but save dinner for a better spot.
Café de Flore
Filming location: 172 Boulevard Saint-Germain, 75006 Paris, France

It was at this real-life café that Emily first met Thomas. As explained by Thomas, this café became famous back in the 1930s when Simone de Beauvoir and Jean-Paul Sartre started hanging out here. It is one of the oldest coffee houses in Paris, and in Thomas's words, "the coolest café in all of Paris."
Café de Flore's central location in the lively Saint-Germain neighborhood makes for a great stop at any time of day (open 7:30am – 1:30am daily).
Opera Garnier
Filming location: Place de l'Opéra, 75009 Paris, France

Episode 6, memorably titled, "Ringarde," was shot on-location inside Paris' iconic opera house, Opera Garnier. This is where Emily broke up with Thomas – right before a performance of Swan Lake – and then went on to prove herself to designer Pierre Cadault.
Opera Garnier is one of the most beautiful buildings in Paris. You can visit the interior by either attending a performance or signing up for a tour. Opera Garnier offers both guided and self-guided audio tours with fantastic access into this ornate building.
Be sure to get a nice photo on the elegant staircase!
Emily's Apartment
Filming location: 1 Place de l'Estrapade, 75005 Paris, France
We see Emily's apartment for the first time when the rental agent shows her around and describes it as a "Chambre de Bonne" – an apartment for housekeepers and servants back when an entire building was occupied by one family.
The term is used for apartments around 100 sq ft, typically with a shared toilet in the hallway. But thanks to "movie magic" Emily's apartment is nothing like that. It is a charming Parisian flat complete with complementary daily workout on the spiral staircase (remember Emily's reaction when she found out that there was no lift!), and windows that offer a lovely bird's-eye view.
Visit Emily right after a visit to the Pantheon – which is just down the street.
Cassie's Tip: The secret to a smooth sightseeing itinerary is careful logistical planning. Check out my tips for using the Paris Museum Pass to save you time and money when visiting sights such as The Pantheon.
Gabriel's Restaurant and Boulangerie Moderne
Filming location: 16-18 Rue des Fossés Saint-Jacques, 75005 Paris, France
Gabriel's Restaurant is, just like in the series, located just down the street from Emily and Gabriel's apartment building. The difference? In real life, his restaurant is Italian restaurant, Terra Nerra.
And the bakery next to Gabriel's restaurant, where we see Emily getting a sinfully delicious pain au chocolat, is truly called La Boulangerie Moderne, just like in the show.
So, be like Emily and try a pastry here – I'm sure you'll swoon over it in the same way she did!
Savoir Marketing Agency
Filming location: 6 Place de Valois, 75001 Paris, France

Want to experience the feel of Emily's workplace? Head out to Place de Valois, which is where the show filmed the exterior shots for Savoir.
This one will be easy for you to fit into your sightseeing itinerary because it is just 2 blocks from the Louvre and a block from Jardin du Palais Royal.
I can't help but think that Galerie Patrick Fourtin, a luxury furniture gallery, didn't realize how prominently the show was going to feature them!
Jardin du Palais Royal
Filming Location: 2 Galerie de Montpensier, 75001 Paris, France

Just a block from Savoir's filming location is Jardin du Palais Royal. This was where Emily and Mindy first met in Episode 1. They returned to the park several times throughout the series as this became Emily's preferred lunch spot.
It's a beautifully manicured park and I am sure you'll find those benches irresistible. So, take a page from Emily's book and have a nice picnic lunch while gazing at the central fountain.
Atelier des Lumières
Filming Location: 38 Rue Saint-Maur, 75011 Paris, France

Were you swept away by the visuals in those scenes with Emily, Gabriel, and Camille at the Van Gogh in Lights show? You can put yourself into this scene too!
They filmed at Atelier des Lumières. And while the artists featured change each year (in 2020 it was Monet, Renoir, and Chagall), every show promises to be an audio-visual spectacle to remember.
In 2021, Atelier des Lumières will be featuring two Catalan artistic geniuses. The art of Salvador Dalí and the architecture of Antoni Gaudí.
Pont Alexandre III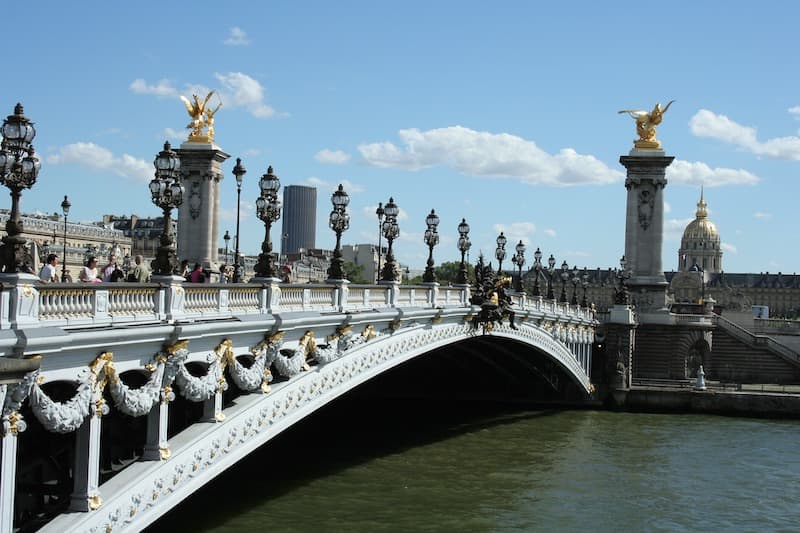 My favorite bridge in Paris! I'm always happy to see this one pop up in movies. You may remember it from Adele's 'Someone Like You' music video, Sabrina, Midnight in Paris, or A View to Kill.
In the show, Pont Alexandre III is where the controversial perfume commercial was shot (Episode 3, "Sexy or Sexist").
Don't miss crossing this most beautiful bridge in Paris. It's a treat for the eyes both in the views from it and views of it.
Canal Saint-Martin

This area is where Emily and Thomas have a double date with Camille and Gabriel (they dine at Crêperie Lulu la Nantaise). Canal Saint-Martin is an electrifying, happening place buzzing with activity in the range of restaurants and bars.
Canal Saint-Martin is definitely on the radar for locals, but in my experience, less so for visitors. To get here, take the train to Gare de l'Est and walk less than 10 minutes to the canal. If you are looking for a buzzy evening out, this is the place to go.
Le Flore en L'ile
Filming location: 42 Quai d'Orléans, 75004 Paris, France

Le Flore en L'Ile is located on Île-Saint-Louis (it faces the back of the Notre-Dame Cathedral). In Episode 1 of the show, this was where Emily and Luc were seated at a table and he memorably told her, "Americans live to work. The French work to live."
I personally visit this cafe on every trip to Paris – often more than once per visit. But it's usually not for the restaurant itself… it's for the Berthillon ice cream sold at the kiosk outside. It's one of my Top 3 favorite ice creams in Europe (actually, #1 because the other two are gelato!) and it's a stop you won't want to miss when in Paris.
If you ask me, the show missed an opportunity for Emily and Luc's conversation to be had over an ice cream cone!
Musee des Arts Forains
Filming location: 53 Avenue des Terroirs de France, 75012 Paris, France

I don't know about you, but I'd like to attend every Savoir party – they choose the most beautiful and unique places!
The party in Episode 7 was filmed at Musee des Arts Forains. It's a truly unique museum featuring classic and old-time fairground objects (yeah, it's hard to explain…). It's a museum easy to miss, but if you're looking to get off the beaten path – or visit as many Emily in Paris filming locations as possible – this is a worthwhile way to spend a couple of hours.
You can book a 90-minute guided tour with a comedian to view the museum. In the summer, they provide tours in English. Outside of the summer, tours are in French, but a hand-out will be provided in English.
By the way, it's off the beaten path, but only about 20-minutes by metro from central Paris.
Ready to visit these Emily in Paris filming locations?
As you can see, all of these locations are easily accessible. They are also in neighborhoods that you'll likely be visiting anyway, so you should be able to easily incorporate each filming location into your general Paris sightseeing itinerary.
I wouldn't be surprised if Emily in Paris Filming Locations tours start popping up. If they do, I'll update this blog with a link.
And, of course, contact me if you're interested in getting your own custom-crafted Paris itinerary that can include each of these locations!
SAVE TIME. AVOID FRUSTRATIONS. EXPERIENCE A BETTER VACATION.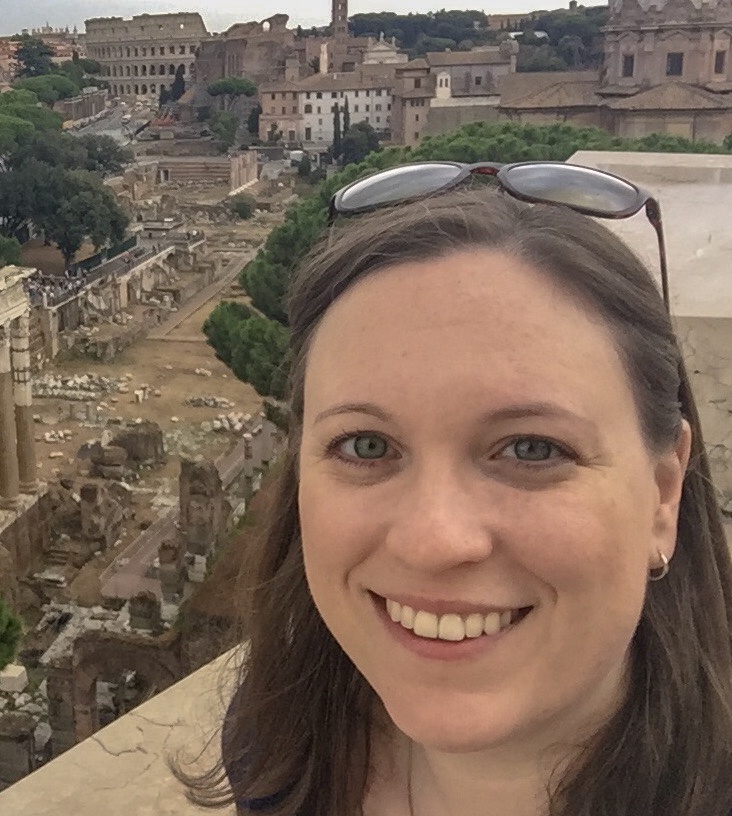 Hi, I'm Cassie! Here at Montage Travel, I'm crafting custom itineraries for independent travelers who want to make the most out of their valuable vacation time in Europe (who wouldn't?).
My mission is to ensure travelers like you save time on planning and experience frustration-free trips with a well-optimized itinerary. Each and every itinerary I create is made from scratch and tailored specifically to your interests, travel pace, and preferences. An optimized itinerary and practical travel advice go hand-in-hand and are essential factors that will determine how much you will enjoy your vacation. Equipped with your own itinerary, you'll see more by visiting sites during less crowded times, you'll know which museums are best explored independently and which are enriched by visiting with a guide, and you'll avoid getting lured into a tourist trap restaurant that will cost you more and be less authentic than the restaurant I'll point you towards just down the street that caters mostly to locals.
Travel with confidence. Itineraries include unlimited revisions and unlimited 1-on-1 travel advice.
MORE FROM PARIS ON THE MONTAGE TRAVEL BLOG

Paris is a huge city and one of the world's top tourist destinations. Finding the right place to stay — whether you're traveling solo, on …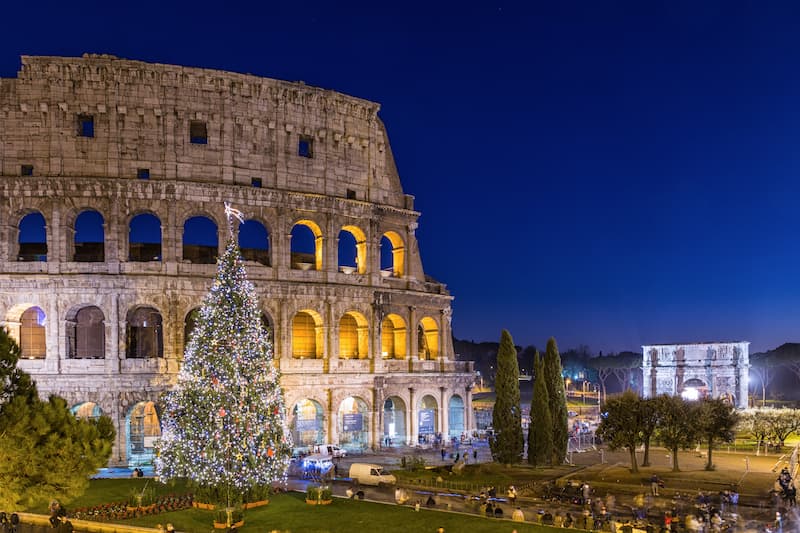 Traveling during the holiday season is something I think everyone should do at least once. In cities and towns of various sizes, you'll see the …