"Travel more" is one of the most popular New Year's resolutions in the modern age (and for good reason). However, such a broad resolution can become an obstacle – at least for me!
A few years ago, I realized that the one thing that made me commit to my European travel resolutions was to have a specific destination in mind. Whether it be a country, region, or city – as long as I can picture it in my head, then it becomes a much more tangible goal.
So, ask yourself: "What European destination have I always wanted to visit?" I genuinely believe this to be the first step for you to achieve your travel goals!
To serve you as travel inspiration, I've compiled a list of new and most anticipated events happening in Europe in 2020!
Oh, and in case you're planning your first journey to Europe (I'm so excited for you!), make sure to check my Essential Travel Tips for Europe article, for a smoother experience abroad!
MONET, RENOIR… CHAGALL. JOURNEYS AROUND THE MEDITERRANEAN (PARIS, FRANCE)

Where: L'Atelier des Lumières
When: From February 28, 2020, to January 3rd, 2021
I've decided to completely disregard the classic "save the best until last" philosophy and get straight to what I personally consider to be the most exciting item on this list – and I'll explain why!
In 2019 I had the pleasure to visit Vincent van Gogh's exhibition in what ended up being the best multisensory experience I've ever had. For roughly 30 minutes, I roamed around my favorite painter's world, through the projections of iconic sunflower fields and tormented starry night scenes. All of this, at the sound of surrounding contemporary music that elevated the experience to a whole new dimension – it was absolutely mesmerizing!
This year, L'Atelier des Lumières will be home to a new immersive digital art exhibition – Journeys around the Mediterranean – in a visual and musical celebration to the Mediterranean shores. The walls and pillars of this former foundry will be set in motion by the lights of 140 projectors, immersing visitors in the masterpieces of twenty world-renowned artists, including Renoir, Monet, Pissarro, Matisse, Signac, Chagall, amongst others.
Cassie's Tip: L'Atelier plays its main shows on loop, intercalated with a follow-up exhibition. Stick around to view the 10-minute Yves Klein: infinite blue before "Journeys at the Mediterranean" starts again!
These are temporary exhibitions with no guarantee to ever be on display again, so make sure to add it to your itinerary! (Let me know if you need any help!)
MAUSOLEUM OF AUGUSTUS (ROME, ITALY)

Where: Piazza Augusto Imperatore
When: Spring 2020
This Spring, another historic building will (re)take its place in the Eternal City, alongside the Colosseum, the Pantheon, and the Imperial Forum as one of the most iconic parts of ancient Rome.
After being largely off-limits to visitors for decades, the largest tomb of the Roman world and final resting place of Roman Emperor Augustus (and later emperors such as Nero and Tiberius) – the Mausoleum of Augustus – will reopen to the public.
Cassie's Tip: one of the best ways to experience ancient Roman history is through multi-day group tours – check my Tours & Cruises matchmaking service for more details!
In what is the largest historic renovation project yet to be completed in the historical center of Rome, Augustus' funeral monument will soon be brought to new life. The Mausoleum will act as the museum itself and take visitors on an interactive journey through the main highlights of its history.
And the best part is the entrance to Augustus's tomb will be free – which makes it yet another indispensable tourist stop when in Rome!
BEETHOVEN'S 250TH ANNIVERSARY (VIENNA, AUSTRIA)

Where: Vienna
When: Throughout the year of 2020
The Austrian capital is always a wonder to explore, with its overwhelming ensemble of palaces, gorgeous concert halls, Klimt-filled galleries, and all of its rich cultural and historical heritage.
If you're a classical music enthusiast, there may never have been a more exciting time for you to visit Vienna!
Throughout 2020, Vienna's music institutions and orchestras are ready to celebrate Beethoven's 250th anniversary with several musical performances and special exhibitions, in homage to who's considered to be the greatest composer in history.
Here are some of the most interesting events lined-up for 2020:
HOUSE OF THE ORCHARD (POMPEII, ITALY)

Where: Pompeii's archaeological site
When: Opening February 1st, 2020
After the Colosseum, the ruins of Pompeii are the most visited attraction in Italy. The huge (and still under excavation) Unesco World Heritage site is the closest thing you'll get to time travel to ancient Rome.
In AD 79, Mount Vesuvius buried the Roman city (and many of its citizens) beneath a blanket of volcanic ash and debris, which helped preserve the city almost as if it were frozen in time.
Once in Pompeii, visitors can peer into humble homes and shops, marvel at the artwork, enter the Forum baths and brothels, gaze at ruined temples to the gods, and so much more, in what is today a rare and insightful snapshot of ancient Roman daily life.
Cassie's Tip: with a well-designed itinerary, it's possible to visit Pompeii as a 1-day trip from Rome, Naples, or the Amalfi Coast!
Starting February 1st, 2020, a special building will welcome visitors to Pompeii – the House of the Orchard, considered by many as the most beautiful house on Via dell'Abbondanza, reopens to the public after a long and methodical restoration process.
The small house owes its name to the extremely detailed frescoes of ornamental trees and plants that adorn its walls. The pictorial decorations were made with such precision, that it's possible to recognize the species depicted – fig-trees, plums, lemons, cherry trees, and others.
MERCATO MAYFAIR (LONDON, UK)

Where: Mayfair, West London
When: Opened in late 2019
To some of us, no travel experience is ever complete without having a taste at the local flavors or taking the time to savor a fine meal in unique places or scenarios.
And speaking of unique places, London has just recently been blessed with yet another incredible food market opening, in a very unusual location that you probably would've never guessed.
Located in a historic Mayfair building, the newest addition to the Mercato Metropolitano family promises to answer all foodie's prayers. Housed within the Grade-I listed St. Mark's church, the Mercato Mayfair preserves many of the church's original features, including the chancel altar, the crypt (where you'll find the most amazing charcuterie, world cheeses, and wines), stained-glass windows and many other stunning traits and details.
As you peruse the numerous stalls, you'll notice the plethora of restaurants, bars and patisseries the place has to offer. There's something for everyone – from steaks, Italian food, seafood buns and mouth-watering pastries, to ice creams, gins and dumplings.
On the rooftop, a magnificent lounge invites us to join in during relaxing sunny days afternoons or warm summer nights.
All of this just a few steps away from the famed Oxford Street and the Selfridges Dept Store, and a 10-minute walk from Hyde Park! What's not to like?
Although it opened in late 2019, Mercato Mayfair still makes this list as it's a fresh opening and probably still off the radar of most tourists (but not for long!).
HONORABLE MENTIONS
There is so much happening in European travel 2020 that it's almost impossible to keep up! Here are a few more interesting events that you should keep an eye on.
RAPHAEL'S 500TH ANNIVERSARY EXHIBITIONS

March 5 – June 2, 2020, at Scuderie del Quirinale (Rome, Italy)
October 3, 2020 – January 24, 2021, at the National Gallery (London, UK)
A show with the biggest ever monographic exhibition on the Renaissance master will be held at Scuderie del Quirinale (Rome, Italy), as a celebration for the 500th anniversary of Raphael's death. With loans from some of the most notable museums in the world, this unprecedented show will feature over 200 masterpieces, including paintings and drawings.
In case you missed it in Rome (or if you just can't get enough of his astonishing work), you have yet another chance at admiring the Italian artist's work while in Europe. The National Gallery (London, UK) will also be honoring the breadth of Raphael's creativity, thanks to the loans from the Louvre, Prado Museum, Vatican Museum, and other prestigious museums.
At The National Gallery, visitors will be able to not only marvel at his paintings and sketches but also Raphael's work in other fields such as architecture, poetry, sculpture, and tapestry.
MUSEUM OF THE HOME

Reopens in Summer 2020 (London, UK)
Formerly known as Geffrye Museum, the Museum of the Home (London, UK) will reopen to the public in Summer 2020 after a $23.5 million revamp, which will double its public space. The famous museum of historic interiors presents its visitors with a vivid physical history of the English interior, showcasing furniture and other decorative items used throughout 1600 to the present.
SCENES IN THE SQUARE

February 27 – June 30 at Leicester's Square (London, UK)
If you're in London and you love films, then this one is an absolute must-see. Leicester Square will praise London's rich movie history, in a long-term trail celebrating unforgettable movies from the 1930s to the present day.
At Scenes in the Square, bronze statues of Mary Poppins, Gene Kelly, Batman, Bugs Bunny, and other unmistakable movie figures will come to life, interacting with the scenery and filling the audience's hearts with nostalgia.
That's it! I hope you are excited about some of these fantastic new openings as I am!
If you'd like my help in including some of these events on a point-to-point itinerary fully designed around your interests and travel style, contact me to schedule a free no-obligation 20-minute consultation.
SAVE TIME. AVOID FRUSTRATIONS. EXPERIENCE A BETTER VACATION.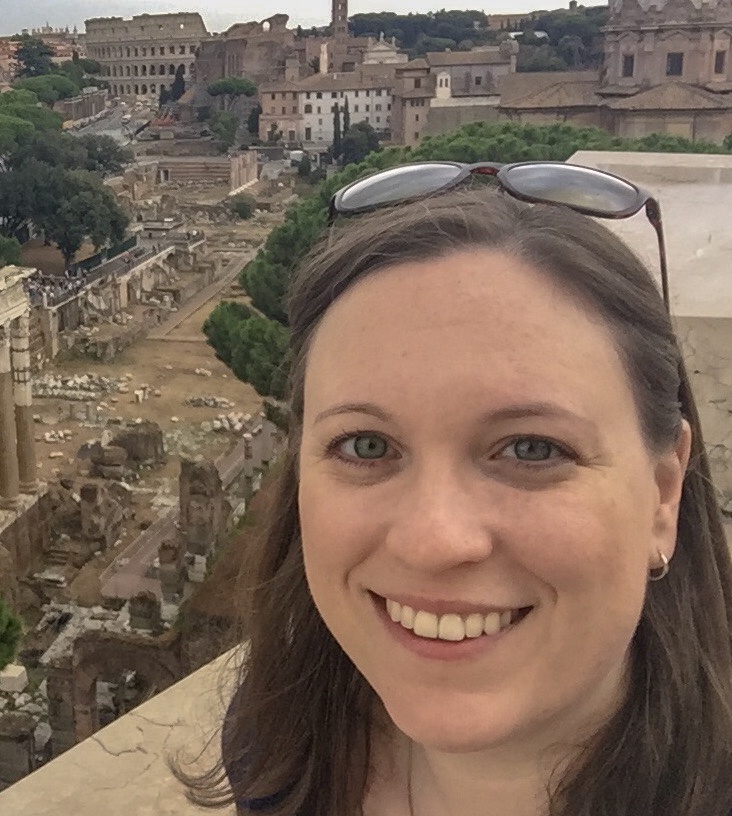 Hi, I'm Cassie! Here at Montage Travel, I'm crafting custom itineraries for independent travelers who want to make the most out of their valuable vacation time in Europe (who wouldn't?).
My mission is to ensure travelers like you save time on planning and experience frustration-free trips with a well-optimized itinerary. Each and every itinerary I create is made from scratch and tailored specifically to your interests, travel pace, and preferences. An optimized itinerary and practical travel advice go hand-in-hand and are essential factors that will determine how much you will enjoy your vacation. Equipped with your own itinerary, you'll see more by visiting sites during less crowded times, you'll know which museums are best explored independently and which are enriched by visiting with a guide, and you'll avoid getting lured into a tourist trap restaurant that will cost you more and be less authentic than the restaurant I'll point you towards just down the street that caters mostly to locals.
Travel with confidence. Itineraries include unlimited revisions and unlimited 1-on-1 travel advice.