What are some top reasons to visit Amsterdam? Well, I've been visiting Amsterdam almost annually for over a decade. Between those visits and planning Amsterdam travel itineraries for clients, I've come to know quite well what most of us love to see and do when visiting.
In case you're new to the blog – I'm Cassie, a European Destination Specialist and Itinerary Designer – who also happens to adore Amsterdam.
Join me as I showcase what I think makes this city such a special travel destination!
THE ROMANTIC CANALS

Amsterdam has a lot to offer the curious traveler. However, if there was just one thing that I would say you must do when you visit, it would be to take a canal cruise (such as this one).
It is along Amsterdam's canals where you'll find the city's most scenic views, quieter neighborhoods, and the hub of its social activity.
The scenery around the canals change as you travel through each neighborhood. In some sections, it's quiet and residential. In others, people are dining on canalside restaurant tables. You'll see houseboats too – and you can actually stay in one.
CITY OF BIKES

Once you've explored the canals by boat, how about exploring in the most Dutch way possible? By bike!
In this City of Bikes – I should say country – the best way to feel like a local is to rent a bike and cycle alongside the city's canals.
Bike rental shops are easy to come by and most provide cycling maps of the city. If you want to find a route before you leave home, there are several websites offering them. The city's tourism website also has several off-the-beaten-path route maps that you can download.
Need help choosing the best route? If I'm crafting a custom itinerary for you, I'll help narrow down the options.
DUTCH ARTISTS AND ART MUSEUMS
If the serene canals aren't enough of a reason to visit Amsterdam, it's their fabulous art museums. Most notably, the Rijksmuseum and Van Gogh Museum.
RIJKSMUSEUM

The Rijksmuseum is home to the largest collection of works from the Dutch Golden Age. The most prominent Dutch Master in the museum is Rembrandt with a total of 22 paintings, including The Night Watch. You'll notice how this painting expertly plays with light and depth, showcasing Rembrandt's artistic genius.
The Rijksmuseum has only four Johannes Vermeer paintings, but they are some of his best. Paintings such as The Milkmaid and Woman Reading a Letter prove that an artist can make a big impression with a small portfolio.
Two Great Ways to Visit the Rijksmuseum: Self-guided multimedia tour or Small-Group Guided Tour.
VAN GOGH MUSEUM

The Van Gogh Museum is one of my favorite museums, anywhere. Not because it is necessarily the "best" but because I absolutely love the works of Vincent Van Gogh! I also adore the way the museum tells the story of Van Gogh's life by leading visitors through the paintings in chronological order.
You'll start with his pre-impressionist works such as 𝘛𝘩𝘦 𝘗𝘰𝘵𝘢𝘵𝘰 𝘌𝘢𝘵𝘦𝘳𝘴, then both the famous 𝘈𝘭𝘮𝘰𝘯𝘥 𝘉𝘭𝘰𝘴𝘴𝘰𝘮 and 𝘚𝘶𝘯𝘧𝘭𝘰𝘸𝘦𝘳𝘴 series of paintings. By the end of your visit, when you get to 𝘞𝘩𝘦𝘢𝘵𝘧𝘪𝘦𝘭𝘥 𝘸𝘪𝘵𝘩 𝘊𝘳𝘰𝘸𝘴, a depiction of the field where he was fatally wounded, you feel a real sense of loss.
The museum's collection includes 500 drawings, 200 paintings, and more than 750 personal letters.
Two Great Ways to Visit the Van Gogh Museum: Self-guided multimedia tour or Small-Group Guided Tour.
WORLD WAR II HISTORY
Travel just about anywhere in Europe and you'll find museums, monuments, re-built cities, and countless human stories from the continent's two horrific World Wars.
As was the case with most of continental Europe, the Netherlands was invaded by the Nazis during World War 2. Amsterdam is home to two poignant WW2 museums that share the stories of the Dutch people during the 1940-1945 occupation.
ANNE FRANK HOUSE MUSEUM

The Anne Frank Huis may be the most obvious choice but it is also the most moving. Anne Frank and her family spent two years hiding from the Nazis in the attic of this building.
If you've read the Diary of Anne Frank in school, as many of us did, it is surreal and haunting to actually walk through the entrance hidden behind the bookcase. You'll stand in the kitchen – a familiar setting for many family discussions as recounted in Anne's diary – and enter into Anne's bedroom, where magazine cut-outs of her favorite actors are still pinned to the walls.
During one of my visits, I peered through the window and out onto the charming Jordaan neighborhood and thought to myself, "Wow, this was Anne's only view and access to the outside world."
After walking through the Secret Annex, you'll proceed downstairs to the museum exhibition. Here you'll learn more about what life was like for the family while in hiding and how they were eventually discovered. The Frank family was separated and sent to concentration camps (where the only survivor was Otto Frank, Anne's father).
DUTCH RESISTANCE MUSEUM (VERZETSMUSEUM)

Another museum that I find very worthy of a visit is the Dutch Resistance Museum (Verzetsmuseum). Through well-presented multi-media displays (and the included audio guide), you'll learn more about what life was like for Amsterdammers living in the city during the Nazi occupation. Two groups emerged; Dutch Nazi Collaborators (the "NSB") and the Dutch Resistance.
The museum focuses on the efforts of the resistance with displays illustrating the measures they took to protect their Jewish countrymen (among other targeted groups). You'll see forged ID cards, underground newspapers, posters, and the newsreels of the time.
FRANK FAMILY APARTMENT BUILDING

Those seeking an extra connection to the Frank family may like to see the apartment building where they lived from 1933-1942, before they went into hiding. It's located just a 20-minute bike ride from the Anne Frank Huis Museum. The interior is not open to the public, but a monument to Anne Frank sits in the grassy courtyard in front of the building.
You can bike to this location on your own or hire a private guide who will escort you to the apartment building along with a few other locations.
VONDELPARK

It's important to pause for some downtime when traveling. Amsterdam's sprawling 116-acre Vondelpark is the perfect retreat within the city center to relax, people watch, lay down on the grass, or go for a peaceful walk.
Vondelpark is the largest park in the city. Its size lends to several options for relaxation. Pick up a coffee at one of the cafes, bring your kids to one of the playgrounds, stroll through the rose garden, rent rollerblades, or sit by the pond.
Nature lovers will find Vondelpark a worthy reason to visit Amsterdam.
DUTCH APPLE PIE

When you visit the Netherlands, expect to eat well! One of my favorite spots for a decadent breakfast (also great as a mid-day snack or dessert) is Winkel 43 located in Amsterdam's quiet Jordaan neighborhood.
This cozy cafe is famous for their delectable homemade Appeltaarts (Dutch apple pies). The pies are massive – round and stout – with a warm cake crust and chunks of fresh apple. You'll smell it as soon as you walk into the cafe. And then you'll see that just about every person at every table is savoring their own slice.
During each visit, I watch in wonder as the pies are delivered in a steady stream from the kitchen down below (this is Amsterdam after all, where traditional canal houses are tall and thin!).
On warm days, take advantage of their perfect location along the Prinsengracht canal and enjoy your appeltaart from one of the terrace tables.
Experiences like these are what we travel for.
WHAT IS YOUR TOP REASON TO VISIT AMSTERDAM?

Now that we've covered 6 reasons to visit Amsterdam that inspire many people to visit, which reason most inspires you?
I didn't mention the Red Light District (which, fortunately, is more touristy than seedy) or the famous "coffee shops" here, but these might be some additional reasons you might like to visit Amsterdam.
The key to a great travel itinerary is crafting one that is based on your interests – not just what "they say" you should see and do. If you're interested in your own custom itinerary based specifically on your interests, travel style, and preferences, contact me today. I'd love to help you see the best of Amsterdam!
SAVE TIME. AVOID FRUSTRATIONS. EXPERIENCE A BETTER VACATION.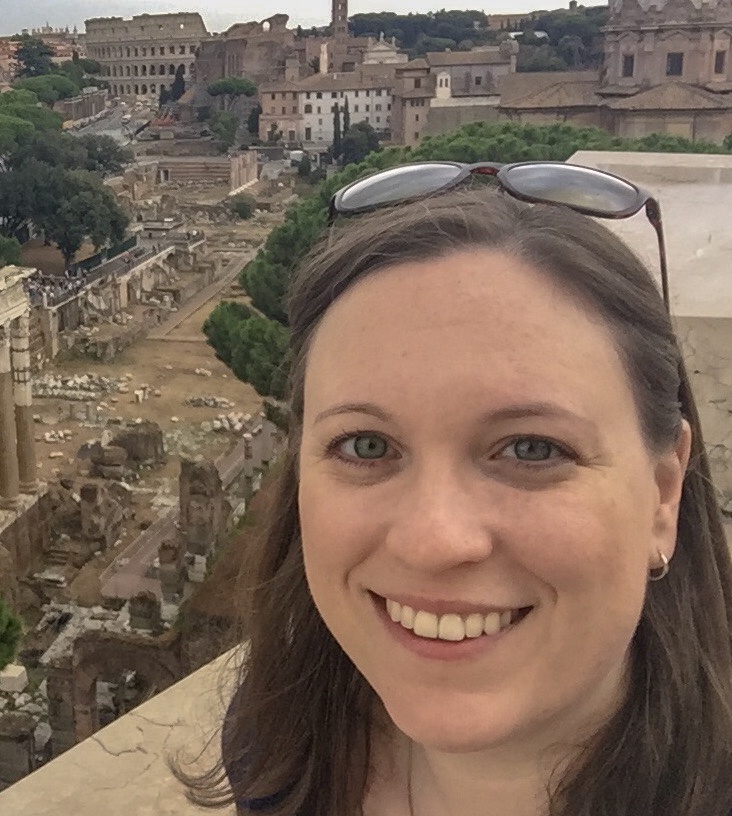 Hi, I'm Cassie! Here at Montage Travel, I'm crafting custom itineraries for independent travelers who want to make the most out of their valuable vacation time in Europe (who wouldn't?).
My mission is to ensure travelers like you save time on planning and experience frustration-free trips with a well-optimized itinerary. Each and every itinerary I create is made from scratch and tailored specifically to your interests, travel pace, and preferences. An optimized itinerary and practical travel advice go hand-in-hand and are essential factors that will determine how much you will enjoy your vacation. Equipped with your own itinerary, you'll see more by visiting sites during less crowded times, you'll know which museums are best explored independently and which are enriched by visiting with a guide, and you'll avoid getting lured into a tourist trap restaurant that will cost you more and be less authentic than the restaurant I'll point you towards just down the street that caters mostly to locals.
Travel with confidence. Itineraries include unlimited revisions and unlimited 1-on-1 travel advice.