DISCOVER THE TREASURES OF EUROPE
Your travel memories are just waiting to be made.
Europe is a treasure trove of destinations with sights, sounds, flavors, and experiences that will delight all of your senses. No two streets are alike, and the mix of natural and man-made beauty is indescribable.
Whether it's your first time or you've been visiting European destinations for years, there's always something new to discover. One day you're walking on the same cobblestones as the Ancient Romans, the next day you're face to face with some of the world's most renowned art.
Every country, city, and even street corner has its own story to tell and no matter where you go, you'll be able to find the perfect balance of iconic tourist attractions through to authentic experiences and hidden gems that no travel show could ever do justice.
European trips are always a memorable experience. The only question is: where will you go next?
TOP CITIES
SOME OF THE WORLD'S TOP DESTINATIONS
Europe is packed with some of the best tourist destinations this world has to offer. And because the continent is so compact, traveling a short distance often means a big change in scenery.
A well-optimized itinerary allows for the opportunity to witness first-hand some of the top cities and attractions in just one trip abroad: London's Big Ben, Paris' Eiffel Tower, Rome's Colosseum, and the Vatican's Sistine Chapel.
Read More: Top Cities to Visit for your First Trip to Europe
ART & ARCHITECTURE
AN ART ENTHUSIAST'S PARADISE
Did you know Italy has more masterpieces per square mile than any other country in the world?
The Old Continent is home to some of the greatest art in history: from the renowned artwork of Picasso, Michelangelo, and Da Vinci to the mind-boggling architecture of Gaudi's La Sagrada Familia.
Whether you're a lover of art history or modern art, you are in for an absolute treat!
SIGHTSEEING
POSTCARD PERFECT LANDSCAPES AND VIEWS
It may be the world's second smallest continent, but Europe has no shortage of breathtaking sights and storytelling landscapes that continually inspire travelers from all over the world.
From the unspoiled natural beauty of the Greek islands to the castle-dotted hillsides and picturesque villages along the Rhine River, Europe will dazzle you with landscapes that will live on in your memories for years to come.
Read More: 6 Beautiful European Landscapes for your Travel Inspiration
CULTURE
A TRUE "MONTAGE" OF CULTURE AND TRADITION
Europe is rich with cultural diversity. Each country, and the regions within each country, enjoy unique customs, languages, history, and cuisines.
Imagine taking part in the masked celebrations of the flamboyant Venice Carnevale, attending a Fado concert in Lisbon, or following the trail of Count Dracula's legend in the beautiful region of Transylvania where you'll experience a blend of Romanian, German and Hungarian cultures.
And don't leave without sampling the many culinary specialties! There's something for everyone to love: the tapas of Spain's Catalan region, Belgian beers, French cheeses, and Scotch whiskey.
Read More: European Cultural Festivals to Enrich your Travel
Feeling inspired to Discover Europe for yourself?
EUROPE HAS SOMETHING FOR EVERYONE
European vacations aren't one-size-fits-all – nor should they be! Europe offers something special for everyone, whether you're there to relax, to adventure, to indulge… or all of the above.
There are no rules around how you approach your European adventure, but in particular, it's perfect for: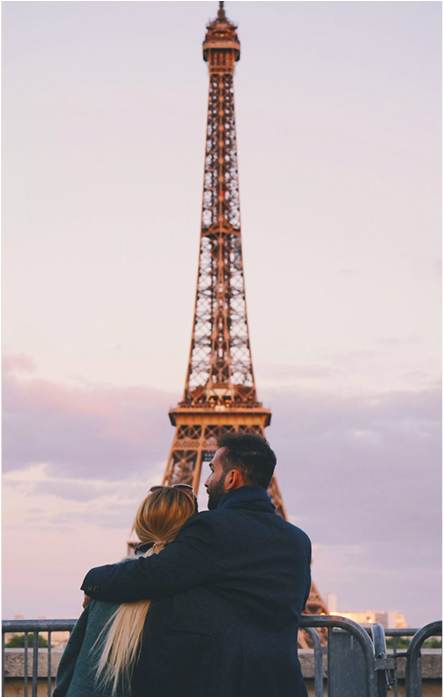 ROMANTIC GETAWAYS
When most of us think about a romantic trip, we tend to think of timeless favorites, such as Paris or Venice. And while those are always a great choice, Europe has so much more to offer – both on and off the beaten path.
Enjoy a private boat tour on Italy's Lake Como, taste the famous Port wine offered by wineries along Portugal's beautiful Douro Valley, or walk hand-in-hand in one of many beautifully maintained gardens in Malta.
When it comes to romantic destinations, Europe will leave you spoiled for choice!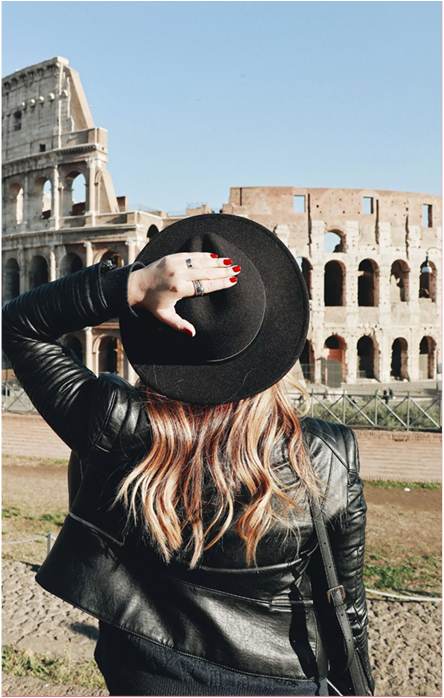 SOLO TRAVEL
Travelers are discovering the freedom and authentic experiences that can only come with solo travel. While it may initially feel daunting to travel without your family or friends, you'll soon find that you are interacting with people more, trying new things, and experiencing the local culture in a way you might not have done otherwise.
Solo travel can be the adventure you've always dreamed of or the meditation trip you've been needing – or maybe a mix of both.
The great thing is… you decide!
TOURS AND CRUISES
Escorted tours, river cruises, and Mediterranean cruises are a wonderful way to explore Europe. Simply show up at your cruise port or meeting point and be whisked away into fanciful landscapes and Old World cities.
One of the best things about joining a land tour or a cruise is that there are so many different options – from amenities offered to destinations and themes. The various tour and cruise companies are designed to suit your style, letting you simply come and enjoy your European vacation.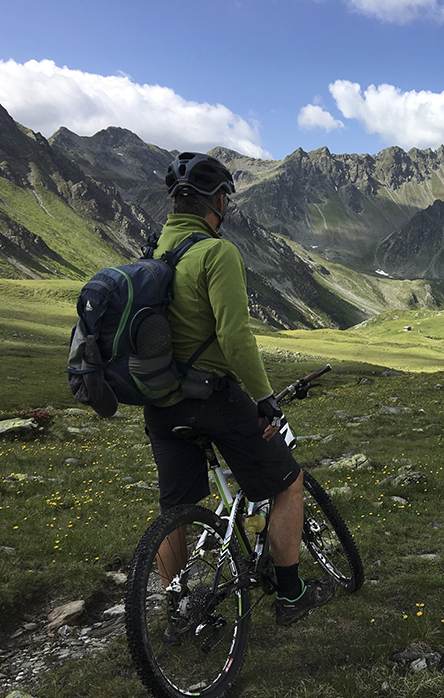 ADVENTURE TRAVEL
Whether you're traveling with family members, lifelong friends or solo, adventure trips are bound to create some of the most memorable moments you'll ever have.
A sampling of the many adventures that await you: Trace the calderas of extinct volcanoes in the Azores, scuba dive to explore the underwater ruins of the Roman city of Baia, challenge yourself to cycle the Tour de France route, ride on horseback through the Scottish Highlands, or hike Corsica's G20 trail – the toughest long distance trail in Europe.
I'm here to deliver a customized travel plan that will provide you with the most heart racing experiences, while still having time to rest and soak in the beautiful surroundings!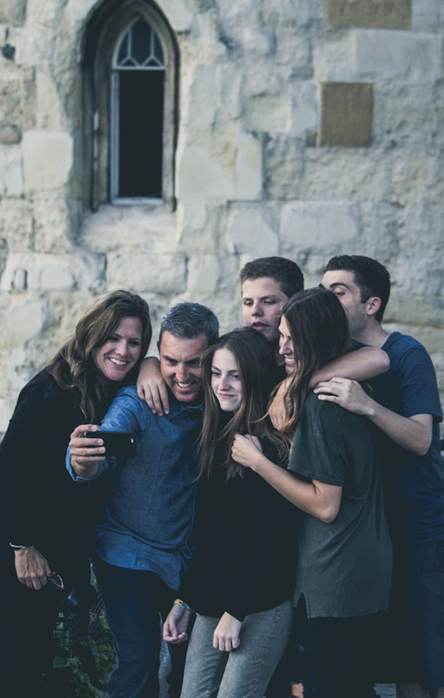 FAMILY VACATIONS
A family vacation to Europe is a perfect opportunity for creating lifelong memories. Whether it's a family of parents with children, a family reunion trip, or grandparents taking their grandchildren, my itineraries are crafted to take into account balancing the interests and pace of each family member to ensure that no one is left out.
Leave all the stress of planning a family trip to me and enjoy watching the kids (and young-at-heart adults) take in the enchantment of Disneyland in Paris or hop into the world of Harry Potter at Warner Bros. Studio Tour London.
For a relaxing family day out, take the family cycling along the historic Dutch windmills at UNESCO's World Heritage Kinderdijk, while enjoying the lovely rural landscape.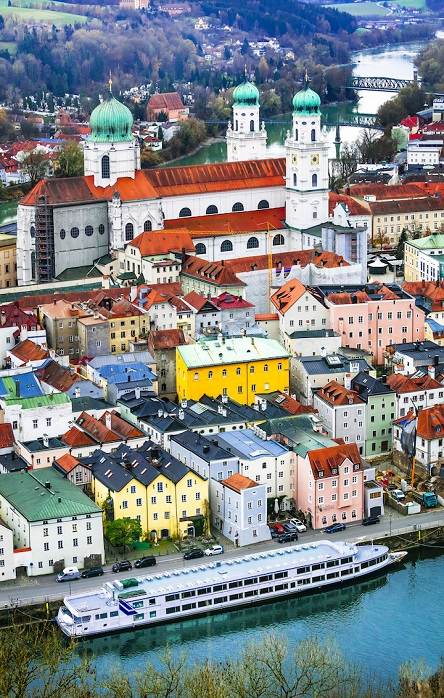 SPECIAL INTEREST TRAVEL
Special interest tours are ideal for those who want to dedicate their time doing something they are passionate about – be it to have fun, learn more about a subject or simply to replenish their energy, mind and body.
Photography, food and drink, archeology, sports, art, festivals, war history, literature – whatever your interest is, Europe has it all!
Montage Travel itineraries are personalized to your desires. You can opt to fully immerse yourself around a special theme or find a perfect balance between the highlights of a region and special activities. In the end, my goal is to help you craft wonderful memories and make the most out of your time abroad.
Discover Europe, Your Way
I offer three travel planning services to help you experience your best possible European vacation. Contact me to schedule your free 20-minute trip consultation where we'll figure out together which option is best for you!