Are you dreaming of having your honeymoon in Europe – or maybe a romantic getaway – but aren't quite sure where to go? Luckily, Europe truly several romantic destinations for you to choose from.
Island getaways? Check.
Cozy small towns? Check.
Gorgeous landscapes? Check.
World-class cities? Check.
Delicious food and wine? Check.
Plus everything in between!
Here are 6 suggestions to spark your romantic travel aspirations:
1. CASTLES OF EUROPE
Suggestion: Loire Valley, France

Perhaps nothing can capture the feeling of romance quite like a majestic castle. Walt Disney knew this and famously drew inspiration from castles such as Segovia Castle in Spain (Snow White) and Neuschwanstein in Germany (Sleeping Beauty).
Castles can be found throughout Europe, but one of my favorite regions is in France's Loire Valley. Here they are referred to by the French term, château.
The Loire Valley was established during the Renaissance as a retreat destination for Parisian royals and elites. Handed down from generation to generation in many cases, these châteaux are still owned by the same families. Lucky for us, many have opened their doors to the public: a pleasure for us and a precious resource for paying to maintain these magnificent works of art.
As you visit the various châteaux in the region, you will see that each one is unique in its architecture and history. Each has a story to share with you that goes beyond the towering turrets and echoing halls.
Here are a some of the best castles in the Loire Valley:
2. ISLAND GETAWAYS
Suggestion: Santorini, Greece


When you think of an island getaway, your first thought may not Europe, but it should be. Europe has an abundance of islands to visit, each varying in climate, topography, and culture. There are the small island nations of Malta and Cyprus, the large island nations of Ireland, Iceland, and Great Britain, the island clusters off Croatia, Greece, Spain, Italy, and Scotland, and almost countless more!
If you are envisioning a romantic honeymoon in Europe, one of the top destinations is Santorini in Greece. The Greeks are known for having a passion for art and life, and Santorini is proof of this. The island of Santorini is a famous example of the natural beauty that can be found on the Greek islands.
There's seemingly no end to the number of romantic activities, experiences, and scenic vistas in Santorini. The village of Imerovigli, well known for its sunsets, is called the "Balcony to the Aegean Sea." You can visit the church here, go hiking, and snorkel in the Red Beach.
Or board a sightseeing boat to the neighboring uninhabited Greek island of Nea Kameni. Here you can take a scenic hike up to and along the crater of the volcano, relax at the volcanic spa, and enjoy an intimate candlelit dinner with the world-renowned wine from the volcanic vineyard.
Other island getaway suggestions:
3. ROMANTIC RIVER CRUISE
Suggestion: The "Romantic Rhine" Itinerary on Avalon Waterways

Cruising on the rivers is a truly romantic way to experience Europe's storybook villages and charming towns. With the luxurious amenities offered by the river cruise lines and the simplicity of a hosted itinerary, there are plenty of opportunities to enjoy your loved one's company. Beautiful scenery can be found on many of the rivers, such as the Danube, Rhine, Seine, Mosel, and Duoro.
Consider Avalon Waterways' "Romantic Rhine" cruise. The magnificent Rhine, with its castle-dotted banks, is indeed a romantic route. The southbound cruise begins in Amsterdam, stops at five ports in Germany and one port in France and ends in Basel, Switzerland. Avalon offers different excursions in each port, so you can customize your days based on your interests.
There is something for everyone—from touring gorgeous cathedrals and castles to exploring historic medieval towns—and all of the local food and beverage tastings in between.
4. SMALL TOWN CHARMS
Suggestion: Bruges, Belgium

There's just something about a small town, or city, that evokes a tranquil and charming feeling. Often well preserved, such places feel like they still inhabit a bygone era. For this reason, they make for a wonderful honeymoon and romantic getaway destinations.
The city of Bruges, just outside of Brussels in Belgium, attracts lovebirds with its picturesque canals, cobbled streets, and medieval architecture. Bruges rose to prominence in the 14th century due to its strategic location as a merchant city. It is well preserved and boasts plenty of historic and cultural sights in addition to romantic activities.
Enjoy a cruise along the canals, share a kiss on Lovers Bridge, and rent a bike to follow the canal out to the neighboring town of Damme.
For fantastic views over the city, climb the belfry in the center of town. Back on the ground, consider the highly enjoyable guided bike tour with Quasimundo. Art lovers will be delighted to hear that Flemish art is on display at the Groeningmuseum and there's a Michelangelo sculpture—a small Madonna and Child—on view in the Church of Our Lady.
And of course, no trip to Belgium would be complete without sampling the local beer, chocolate, and frites (the original "French fries"). De Halve Maan Brewery offers guided tours of their brewery and a relaxing beer garden. For chocolate, I recommend Dumon Chocolatier, and for unique chocolate varieties, The Chocolate Line (go ahead and try the "Havana" and tell me what you think!).
Other romantic small towns worth considering for your honeymoon in Europe:
5. REGAL AND ROMANTIC CITIES
Suggestion: Paris, France

Romantic getaways don't have to be limited to just small and intimate locales. There's plenty of romance to be found in Europe's grand cities too. Large cities offer world-class restaurants, hotels, museums, art, and entertainment, such as, London, Vienna, Paris, Rome, Munich, Florence, and Barcelona.
There's one city that has become synonymous with romance, and that is Paris ("The City of Lights"). Enjoy the famous art in the Louvre, Musee d'Orsay, or the Musée de l'Orangerie. See the iconic landmarks, such as Notre Dame Cathedral, Sacré-Cœur, and the Arc de Triomphe. Stroll hand-in-hand in one of the graveled walkways in the Jardin des Tuileries or Jardin du Luxembourg.
For entertainment, you can see an opera at the gorgeous Palais Garnier Opera House, or for something a little different, check out a show at Moulin Rouge.
Proposing in Paris? Try the quiet banks of the Seine on Ile Saint-Louis.
6. ALL-INCLUSIVE RESORT
Suggestion: Club Med's Cefalu Resort in Sicily, Italy

Many newlyweds flock to the islands of the Caribbean to experience the stress-free pampering of an all-inclusive resort. But did you know that, while harder to find, there are a few options available at seaside destinations in Europe?
One such option is Club Med's Cefalu Resort in Sicily. This resort sits atop a rugged cliff overlooking the breathtaking Cefalù Bay. It's a 5-star, all-inclusive resort featuring luxurious modern rooms and mini villas, or rather, "villetas" built into the rock.
Amenities include gourmet meals at one of the three resort restaurants, land and water activities, nighttime entertainment, bars and lounges, a spectacular pool, and access to onsite spa treatments. If you're looking to be pampered during your honeymoon in Europe, this unique resort is calling your name.
PLANNING A ROMANTIC GETAWAY OR HONEYMOON IN EUROPE?
If you're dreaming about a romantic vacation or honeymoon in Europe, any of these suggestions could easily be the perfect spot for you.
But keep in mind, this is by no means a definitive list. There are many more fantastic options in Europe, more than I could ever fit in a blog.
If you're looking for that perfect romantic destination, I offer a variety of travel planning services designed to your personal preferences to ensure a memorable experience.
Not sure where to start? Contact me for a free, no-obligation 20-minute consultation, and I'll be happy to discuss how I can help make your honeymoon in Europe so memorable that you'll be telling the story of the experience for the rest of your lives!
SAVE TIME. AVOID FRUSTRATIONS. EXPERIENCE A BETTER VACATION.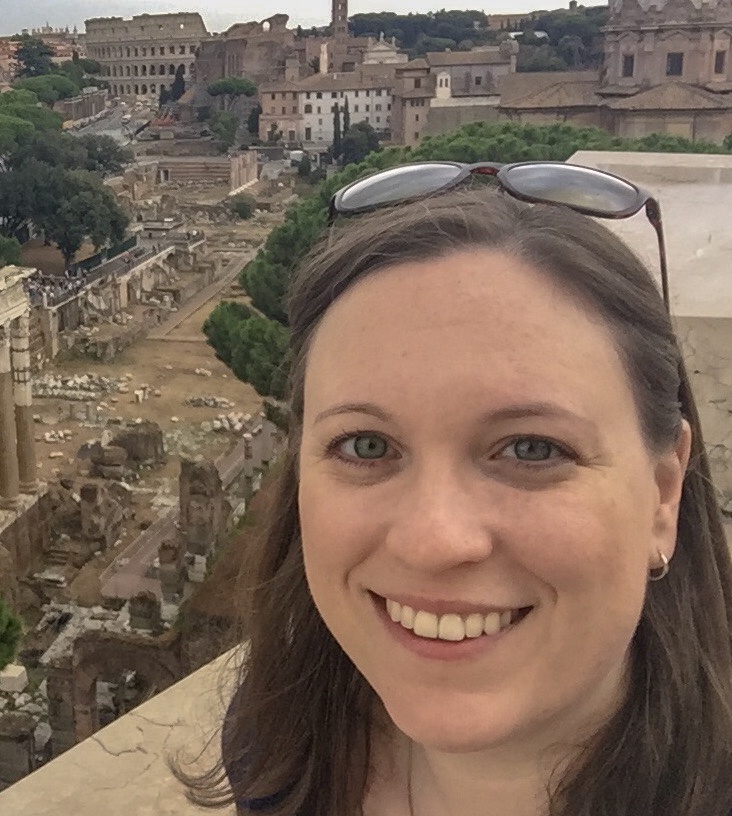 Hi, I'm Cassie! Here at Montage Travel, I'm crafting custom itineraries for independent travelers who want to make the most out of their valuable vacation time in Europe (who wouldn't?).
My mission is to ensure travelers like you save time on planning and experience frustration-free trips with a well-optimized itinerary. Each and every itinerary I create is made from scratch and tailored specifically to your interests, travel pace, and preferences. An optimized itinerary and practical travel advice go hand-in-hand and are essential factors that will determine how much you will enjoy your vacation. Equipped with your own itinerary, you'll see more by visiting sites during less crowded times, you'll know which museums are best explored independently and which are enriched by visiting with a guide, and you'll avoid getting lured into a tourist trap restaurant that will cost you more and be less authentic than the restaurant I'll point you towards just down the street that caters mostly to locals.
Travel with confidence. Itineraries include unlimited revisions and unlimited 1-on-1 travel advice.