You're thinking about doing some solo travel in Europe and you want to know what it's like.
Well, as a frequent solo traveler myself, I can say you've come to the right place!
What led me to travel solo?
A little bit of background… to me, "Solo Travel" as a concept always sounded like an oxymoron. After all, don't we typically travel to share the experience with others? I'll be honest. Traveling alone was never something that sounded fun or desirable to me.
For example, a friend of mine would always talk about how great "the time I went to Paris alone" was for her. I could only say, "But you didn't have anyone to share it with. How fun could that be?"
I soon came to realize, she was not alone. Repeatedly, I'd hear people raving about the joys of traveling solo! I still didn't quite "get it," but I respected it.
And then finally I tried it myself.
See, I really wanted to take a research trip to Dubrovnik. I knew it was a hot destination for American travelers, and I wanted to make sure I had some firsthand experience with the city. Because my work hours are more flexible than my spouse's and most of my friends, I was unable to find someone to join me on the trip. Eventually, my desire to explore the city outweighed my desire to have company while doing so.
Here's what I realized is special about this type of trip.
Connection

Anyone who knows me knows I love people and am endlessly interested in culture. This was my first trip to Croatia, and I certainly didn't know the language. But that didn't stop me from communicating with the locals as I navigated through town on my own.
One day, I took the Game of Thrones Dubrovnik Tour. It was just a brother and sister and I traveling together on the tour. (They lived in India.) The brother and sister and I got to know each other along the way and spent some time walking around the city together after the tour.
Traveling alone opened up a window of opportunity for me to get to know them. Perhaps I reached out in an attempt for connection, or they felt less intimidated to befriend me because I was alone. In either case, I credit my solo travel for being the impetus for the friendship.
Another easy place to make conversation wound up being at restaurants when I would dine at a table alone. Servers would take the time to chat with me, and a few times the other patrons dining nearby would too. I find that rarely happens when dining with a companion.
Flexibility

On this trip, I learned that there really is something quite freeing about having the flexibility to choose what you would like to see, do, and eat, as well as when. Not that I typically feel inhibited by my spouse or other travel companions, but it was nice to just do whatever, whenever.
This was especially great because when I finished my sightseeing each day, I'd go back to my room to do some work before going back out for dinner. I could do this without being concerned that I was interrupting someone else's exploration time.
Immersion
Ask solo travelers, and you'll often hear them say that something unique happens when you travel alone in a new city. Suddenly, you notice everything around you in a way you might not have done while with others. I definitely felt this on this first solo trip and every solo trip since. From architectural details to sounds in the distance, I felt a personal connection to the city through total immersion.
One of my favorite experiences on this trip occurred when I was walking the walls surrounding the city. It was the middle of winter – off-season – so, I was almost completely alone up there (I might have encountered five other people, total, at various times).
Dubrovnik is notorious for being crowded in the summer with people often walking the walls shoulder-to-shoulder. I felt very privileged for the rare opportunity to be "one" with Dubrovnik up there!
As much as I would have loved to have shared that experience with someone else, I wouldn't trade that experience for anything.
I made a video about it (above), so I can share it virtually with all of you!
Cassie's Tip: Wishing you could be alone with the Dubrovnik city walls yourself but prefer not to travel in the winter? Early Spring and Late Fall are also less crowded times of year to visit Dubrovnik.
Confidence

Most of us feel some apprehension with the idea of traveling solo. But once you do it, it transforms you! Seasoned travelers often say it gives them a confidence boost, and I would have to agree.
In fact, I now have the confidence to solo travel in Europe on a regular basis!
Just imagine all of the travel possibilities that will open up to you when you no longer have to wait to coordinate schedules with someone else. All the while not feeling like traveling solo is a sacrifice.
Are you thinking about solo travel in Europe?
If you're thinking about traveling solo and aren't quite sure you're ready to take the leap, please contact me. I offer a few different travel planning services and could guide you to the right destination to have the best possible experience.
If you're ready to travel solo but prefer to start with being a part of a multi-day, escorted group tour—I can help with that too. I know of several tour operators that have little or no single supplement.
Not sure where to start for your first solo travel in Europe experience? Contact me for a free, no-obligation 20-minute consultation, and we'll figure it out together!
SAVE TIME. AVOID FRUSTRATIONS. EXPERIENCE A BETTER VACATION.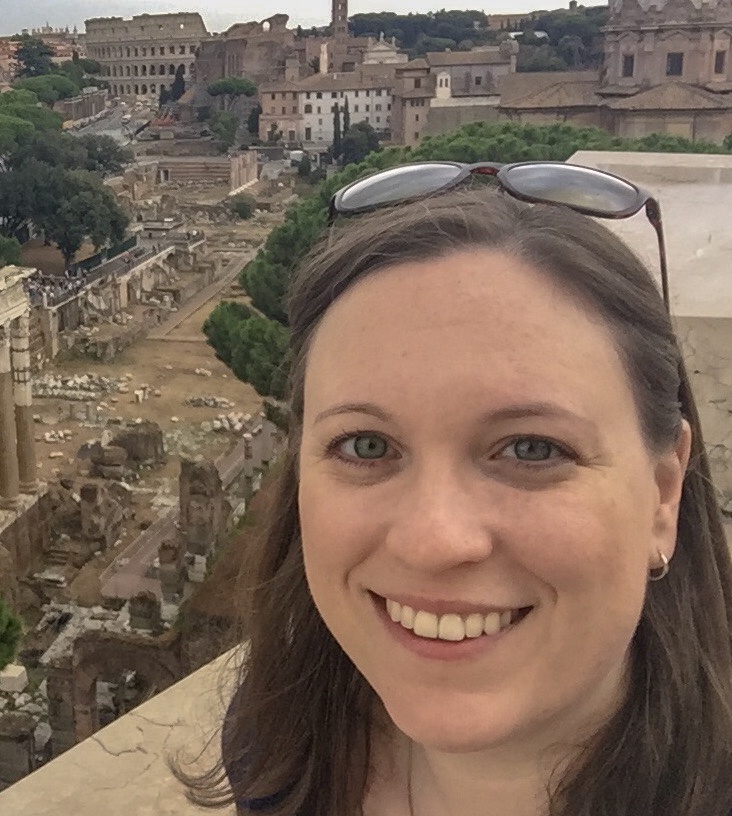 Hi, I'm Cassie! Here at Montage Travel, I'm crafting custom itineraries for independent travelers who want to make the most out of their valuable vacation time in Europe (who wouldn't?).
My mission is to ensure travelers like you save time on planning and experience frustration-free trips with a well-optimized itinerary. Each and every itinerary I create is made from scratch and tailored specifically to your interests, travel pace, and preferences. An optimized itinerary and practical travel advice go hand-in-hand and are essential factors that will determine how much you will enjoy your vacation. Equipped with your own itinerary, you'll see more by visiting sites during less crowded times, you'll know which museums are best explored independently and which are enriched by visiting with a guide, and you'll avoid getting lured into a tourist trap restaurant that will cost you more and be less authentic than the restaurant I'll point you towards just down the street that caters mostly to locals.
Travel with confidence. Itineraries include unlimited revisions and unlimited 1-on-1 travel advice.