You're planning a vacation in Greece and, chances are, your trip is going to either start and/or end in its capital city. Even if you only have a day or two to explore the city, there are several sights to see in Athens that you shouldn't miss. Fortunately, the city is small and most of the top sights in Athens are in the city center and can be easily linked together with a little bit of advanced planning and strategy.
At Montage Travel, I work with independent travelers who want to explore Europe with a custom itinerary so that they can experience a stress-free trip. Planning an itinerary is not a one-size-fits-all sort of thing. It involves careful consideration of your own interests and travel style. So, while I'll be sharing with you the most popular, historic, and best sights to see in Athens, how and if you see them and in what order is entirely up to you! (I'll be making a few suggestions along the way)
What's for certain is, a visit to Athens is simply mesmerizing. You'll feel instantly immersed in a fascinating city where modern living coexists harmoniously alongside ancient ruins (similar to how you would feel in another historically significant European city, Rome). With a history dating back 3,000+ years, there are several historical sights in Athens that you should consider including in your Athens sightseeing itinerary.
Let's take a look, shall we?
The Acropolis

Of course, you already knew this one was going to be on the list! The Acropolis was the center of Ancient Greece; a citadel perched safely atop a hilltop. These ancient ruins include several breathtaking structures all of which invite a close-up inspection. The most symbolic – and famous – of them all is the monumental Parthenon. It was built in the 5th century B.C., as the grandest temple on the Greek mainland. At once a symbol of faith, wealth, power, and culture in Athens.
While it's hard to turn your attention away from the immense presence of the Parthenon, it shares a hill with three other major monuments, all beautiful in their own right: the Erechtheion, Propylea, and the Temple of Athena Nike. All four structures were built in a cohesive ensemble during Greece's Golden Age.
Today, life still centers around this hilltop. As you walk around Athens, you'll often find yourself turning a corner just to see the monuments of the Acropolis in the near distance. And at night, lights illuminate the ancient temples, providing a timeless ambiance. For visitors to this city, seeing them so easily and often is surprising, delightful, and, if you're anything like me, it'll provide several "pinch me, I'm in Athens" moments!
Cassie's Tip: I highly recommend visiting the Acropolis with a tour guide who can bring these spectacular ruins to life. With the help of a guide, you'll be able to picture the artistic details of the original architecture and hear stories from the monument's 2500 years of turbulent history. I like to recommend this tour, in particular, because you'll arrive before the site opens – ahead of the crowds and before it gets very hot (which you'll no doubt appreciate in the summer). After visiting the Acropolis – with a guide or independently – complete your experience with a visit to the Acropolis Museum.
Acropolis Museum

The gorgeous state-of-the-art Acropolis Museum was built to house the Parthenon's sculptures. It's one of your top sights to see in Athens and the perfect complement to your tour of the Acropolis. With a clear view of the Parthenon just through the window, it brings thoughtful context to what the Parthenon originally looked like.
Unfortunately, many of the sculptures on display are replicas of pieces that were "stolen" in the early 1800s by Britain's Lord Elgin and are currently on display in the British Museum in London.
I put the word stolen in quotes because it's a hotly debated subject. But the Acropolis Museum makes every effort to use heavy-handed language to insist the marbles were "violently removed" from the Parthenon during a period when Greece was "under occupation by a foreign power" (the Ottoman Empire). Greece built this museum in 2009 to prove they had a suitable home for them and to demand they be returned.
It's hard to be there and not feel Greece's immense cultural loss. They were clearly only left the scraps – pieces that were broken or otherwise undesirable to Lord Elgin. They were left with just 32 feet of the 525-foot-long original marble frieze.
Still, it's a joy to circle around the glass-enclosed floor of the museum and carefully inspect the story the Ancient Greeks were telling through the panels and sculptures.
Ancient Agora

The Agora, while now mostly scant ruins, was once the center of everyday Greek life and the marketplace of ancient Athens. This is where commerce, administrations, and civic decision-making took place from about 600 B.C. to A.D. 267 (when it was demolished by invading barbarians).
Visit the reconstructed Stoa of Attalos (thought to be on the spot where Socrates' trial took place in 399 B.C.) which now houses the Agora Museum. The museum displays, in chronological order, artifacts discovered at the site.
On the far end of the Agora, you'll notice a temple on a hill. This is the Temple of Hephaistos – one of the best-preserved 5th Century Doric temples. From this hill, you also get a great view down onto the Agora, and up at the Acropolis and Mars Hill.
Cassie's Itinerary Tip: If you've only got a day in your itinerary to see the most important sights in Athens, a visit to the Ancient Agora pairs well with a visit to the Acropolis. The Acropolis Museum is open later than the historic sights, so you could go from the Acropolis to the Agora and finish up your day at the Acropolis Museum. For an early-entry guided tour of the Acropolis followed by a visit to the Agora, plus a stroll through the Plaka, check out this excellent small-group tour.
National Archaeological Museum

The National Archeological Museum is located a bit further away from the other historic sights to see in Athens, but well worth the trip (you can get there easily by metro, bus, or taxi). This is the best museum in the world for viewing Greek sculptures and artifacts that went on to provide inspiration for much of the art of the Western Civilization (after all, you can barely find a sculpture in Rome that isn't "a copy of a Greek original").
Items are displayed in chronological order with excellent descriptions in English. Circle the first floor clockwise and travel through time, from 7000 B.C. to A.D. 500. Highlights include the Mask of Agamemnon (c. 1550 B.C), The Artemision Bronze (c. 460 B.C), The Artemision Jockey (c. 140 B.C.), and a small-scale replica of the Athena Varvakeion (c. A.D. 250) statue that once stood inside the Parthenon.
Cassie's Itinerary Tip: If you are traveling throughout Greece, but starting and finishing your trip in Athens, consider visiting this museum at the end of your vacation. Since artifacts displayed are from all over the country, you'll be better able to picture a piece within the context of its own place and history.
City Walking Tours

Walking a city is – by far – the best way to get to know it. And Athens, with its small city center that could be crossed in 20 minutes, is no exception. In fact, it's a city that begs to be walked in. Whether you are strolling on your own or being led by a guide, take the time while you're in Athens to peek into a Greek Orthodox Church, shop at a local store, and take a seat at a sidewalk cafe table.
What are some spots you don't want to miss?
The Plaka
Anafiotika
Syntagma Square / Parliament
Roman Agora
Thissio
Psyrri
Central Market
Dionysiou Areopagitou and Apostolou Pavou streets
This mix of touristy (Plaka) and non-so-touristy (Thissio and Psyrri) neighborhoods will highlight the charm and many faces of Athens. One thing is for sure, the vibe of this ancient-meets-modern Mediterranean city is lively and friendly!
Cassie's Tip: If you're interested in trying as many samples of Greek foods as you can while in Athens, you should definitely join a food tour. It was one of the highlights of my first visit (I took this one) and I'd do it again in a heartbeat! You will also want to check out my list of the Best Greek Foods to Try so you'll know what to order at the tavernas and from street vendors. Greece is delicious!
Which of these sights to see in Athens will make your itinerary?

Are you ready to time travel back to Ancient Greece? Keep in mind that these are only some of the many sights to see in Athens. As you consider your sightseeing itinerary, be sure to consult a good guidebook (these are my recommendations) to find even more sights and attractions that this city has to offer the curious traveler. The Roman Agora, Temple of Olympian Zeus, Panathenaic Stadium, and more are all worth your consideration.
And of course, if you'd like an entire "done for you" itinerary (with as little or as much collaboration as you like and unlimited itinerary revisions), check out my custom itinerary service. Helping independent travelers experience the best of Europe is my passion!
SAVE TIME. AVOID FRUSTRATIONS. EXPERIENCE A BETTER VACATION.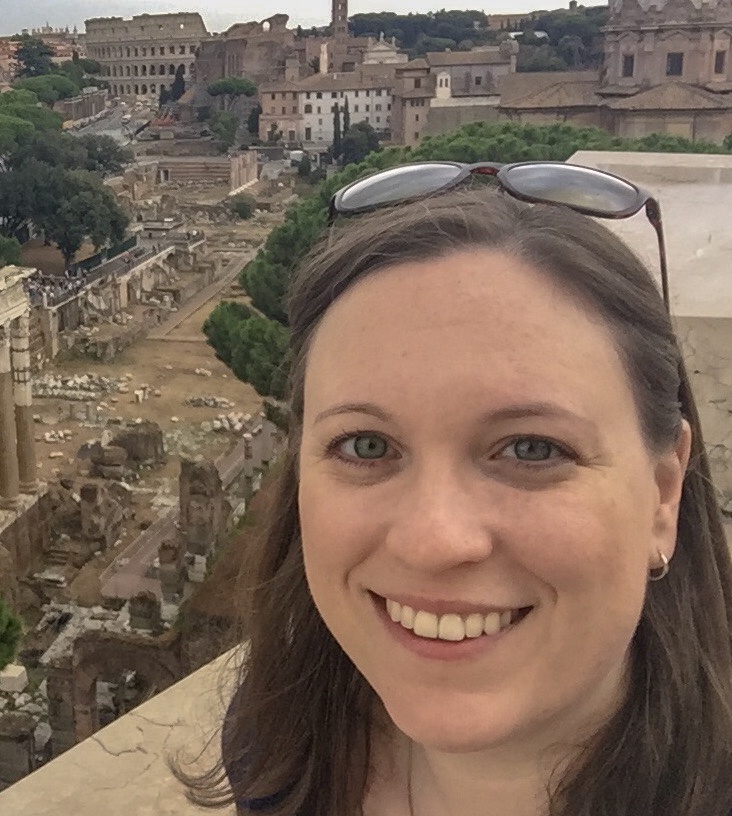 Hi, I'm Cassie! Here at Montage Travel, I'm crafting custom itineraries for independent travelers who want to make the most out of their valuable vacation time in Europe (who wouldn't?).
My mission is to ensure travelers like you save time on planning and experience frustration-free trips with a well-optimized itinerary. Each and every itinerary I create is made from scratch and tailored specifically to your interests, travel pace, and preferences. An optimized itinerary and practical travel advice go hand-in-hand and are essential factors that will determine how much you will enjoy your vacation. Equipped with your own itinerary, you'll see more by visiting sites during less crowded times, you'll know which museums are best explored independently and which are enriched by visiting with a guide, and you'll avoid getting lured into a tourist trap restaurant that will cost you more and be less authentic than the restaurant I'll point you towards just down the street that caters mostly to locals.
Travel with confidence. Itineraries include unlimited revisions and unlimited 1-on-1 travel advice.
MORE FROM THE MONTAGE TRAVEL BLOG

Getting the experience of an authentic afternoon tea in London is one of those traditions that gives a visitor genuine insight into English culture. There …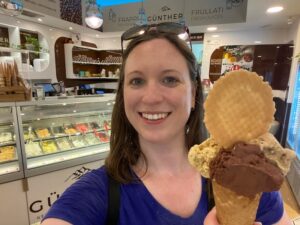 After a whole lot of sampling in the name of research – I love my job! – I'm delighted to share with you 8 fabulous …