Guidebooks are a great place to start in getting familiar with the options to see which appeals most to your interests. Are you envisioning a tour through "Classical Greece" on the mainland or perhaps a relaxing cruise through the Greek Islands? Maybe an itinerary that combines a bit of the two?
I specialize in crafting custom travel itineraries for travelers to Greece, and I always provide my clients with a good companion guidebook.
Here are my recommendations for the best guidebooks for Greece (Updated: October 2020):
Rick Steves': Athens and the Peloponnese


Rick Steves writes my favorite series of guidebooks for Europe. This book focuses heavily on the mainland historic sights and covers just a little bit of the islands (the two most popular – Santorini and Mykonos – are included).
Many travelers will find the book very useful while traveling. In fact, when I plan itineraries for my clients, I often offer as a suggestion – when appropriate for the client – the self-guided city and museum tours found inside. There are typically many ways you can explore a sight, museum, or city; as an itinerary planner, I make recommendations based on my client's own interests and preferences.
Rick's book provides other helpful information too; such as restaurant recommendations, city maps, and Greek "survival" phrases. Thanks to the chart provided inside, you may surprise yourself with how quickly you can learn how to read the Greek alphabet and pronounce Greek words!
Fodor's: Essential Greece


Fodor's guidebooks are great for a colorful presentation of the various places you can visit in Greece. This Essential Greece guidebook features beautiful color photos that will inspire wanderlust.
Fodor's "Essential Greece" covers destinations all around the country – beyond what is covered by Rick Steves. You will find this book a bit too hefty to accompany you during travel but will find it very useful during the planning stages of your trip. What Fodor's lacks in practical travel tips, it makes up for in full coverage and photographs.
A similar book that you may like to consider is Lonely Planet: Greece.
Lonely Planet: Greek Islands


If the Greek Islands are your destination, this book will serve you well. Lonely Planet offers a nice balance of logistics, destination descriptions, and travel tips along with some beautiful photographs. It offers a bit less of the logistics than a Rick Steves guide and not as many photographs than a Fodor's guide, but it will be one of your best bets for learning more about where to go and what to see on the Greek islands.
The book includes coverage of the following: Athens, the Saronic Gulf Islands, Cyclades, Crete, Dodecanese, the Northeastern Aegean Islands, Evia & the Sporades, and the Ionian Islands.
Another guide worth considering is the Fodor's: Essential Greek Islands. Though not as comprehensive in its destination coverage, if it covers your desired island(s), you may find it a helpful supplement.
Ready to start planning your itinerary?
Greece truly has something for everybody – from exploring Ancient Greek historic sights to relaxing days on island resorts. Depending on your goals for your Greece vacation, crafting an itinerary can present a logistical challenge.
I am a European Destination Specialist and it is my specialty (and passion!) to craft custom itineraries for independent travelers who want to make the most out of their valuable vacation time in Greece and other European destinations.
Does this sound like you?
Life is busy. I'll save you time on planning and you'll experience a frustration-free trip with a well-optimized itinerary (I call it the "Door-To-Door Itinerary"). No two itineraries are the same as I will craft it specifically to your personal interests, preferences, travel pace, and style. Benefit from the lessons I have learned from over a decade of personal travel experience and trip planning. I will always recommend the best sights, tours, restaurants, and accommodations.
Contact me today to schedule your free trip consultation to see how I can help you make your Grecian travel dreams become a reality!
SAVE TIME. AVOID FRUSTRATIONS. EXPERIENCE A BETTER VACATION.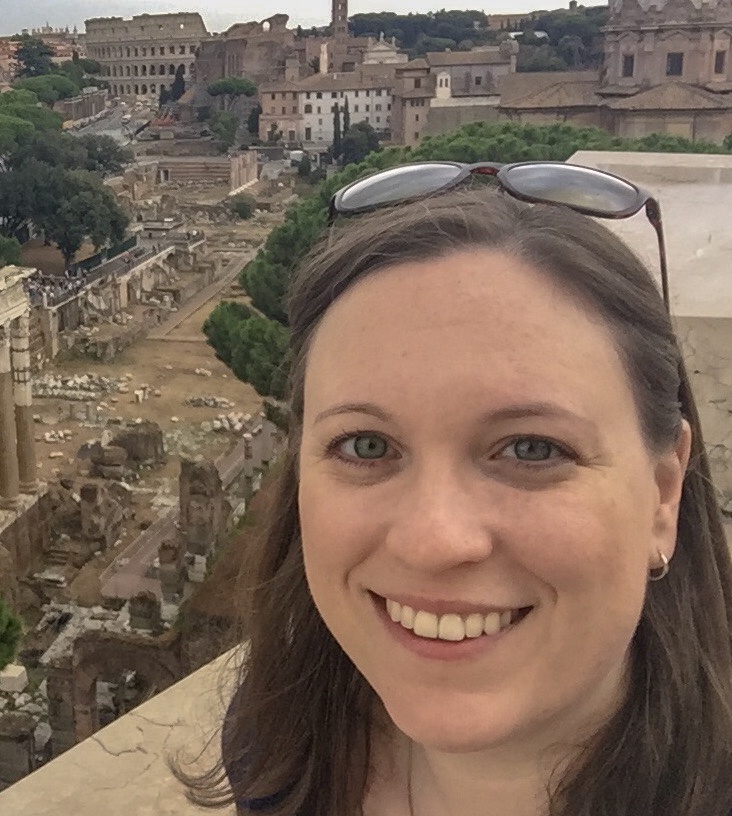 Hi, I'm Cassie! Here at Montage Travel, I'm crafting custom itineraries for independent travelers who want to make the most out of their valuable vacation time in Europe (who wouldn't?).
My mission is to ensure travelers like you save time on planning and experience frustration-free trips with a well-optimized itinerary. Each and every itinerary I create is made from scratch and tailored specifically to your interests, travel pace, and preferences. An optimized itinerary and practical travel advice go hand-in-hand and are essential factors that will determine how much you will enjoy your vacation. Equipped with your own itinerary, you'll see more by visiting sites during less crowded times, you'll know which museums are best explored independently and which are enriched by visiting with a guide, and you'll avoid getting lured into a tourist trap restaurant that will cost you more and be less authentic than the restaurant I'll point you towards just down the street that caters mostly to locals.
Travel with confidence. Itineraries include unlimited revisions and unlimited 1-on-1 travel advice.
Disclosure: The guidebooks that I link to are books that I recommend from personal experience and research (none were provided to me for free or for marketing purposes). Please note that as an Amazon Associate, I earn a small commission from qualifying purchases made through the provided affiliate links – and at no additional cost to you.