We've all been there. You're planning your vacation – and you've got a pretty good idea about what the must-see sights are – but what are some of the best things to do in Florence, Italy that you haven't read about yet? As a professional travel planner, I've developed a long list – and I'd like to share some of those with you today!
First, a quick intro: Florence is the capital city of the Tuscany region and an essential destination for those on a grand tour of Italy. The city is notable for its unique culture, history, cuisine, art, and architecture. Most of which is contained within its relatively small city center.
The best way to visit Florence is by designing a well-balanced travel itinerary – or I can craft a custom one for you – which includes the must-see sights along with some of the best overall experiences.
Let's take a look at just four – of the many – best things to do in Florence, Italy. These are all experiences that I actively recommend to clients who tell me they want to spend time to really get to know and enjoy this wonderful Italian city.
Florence City Walking Tours

From grand piazzas like the Piazza della Signoria to magnificent churches like the Cathedral of Santa Maria del Fiori (The Duomo) this city is a living showcase of Florentine architecture. Touring the city by foot with a professional guide should be at the top of your list of best things to do in Florence, Italy.
The expert knowledge of a good tour guide is an invaluable resource if you're interested in getting to know Florence (or any place you're visiting, for that matter). The all-important historical context they provide will help you appreciate the majestic buildings, picturesque monuments, and grand palaces in a way you wouldn't have otherwise.
Not sure where to look for a great walking tour? Check out this half-day small-group tour (which includes skip-the-line access to see Michelangelo's David) and the Highlights & Hidden Gems private tour (because who doesn't love discovering hidden gems? Florence is full of them!).
Picnic in the Boboli Gardens

The best travel itineraries will include some time to slow down and enjoy the ambiance of a place. For this reason, I like to offer the suggestion of an afternoon picnic inside the gorgeous Boboli Gardens. It's a beautiful, serene spot worth lingering in. And, I'm not the only one who thinks so – picnicking here has been deemed one of the best things to do in Florence since the gardens first opened to the public in 1766!
Find yourself a nice spot on the grass where you can admire the ornate statues and fountains. It feels as though you're picnicking in the middle of an outdoor art museum. The Boboli Gardens are located just across the Arno river, directly behind the Pitti Palace. It's a quick and easy walk from the iconic Ponte Vecchio.
Cassie's Itinerary Tip: After your picnic, walk just 10 minutes to Piazzale Michelangelo and treat yourself to stunning views over Florence.
Take Day Trips from Florence

Another one of the best things to do in Florence, Italy is actually to use it as a handy springboard for exploring more of Tuscany. In just 1-2 hours, you could be in one of the beautiful nearby hill towns, exploring a vineyard and winery, taking selfies with the Leaning Tower of Pisa, or feeling the sea breeze on your face in the Cinque Terre.
There's something for every interest making day trips out of the city a very rewarding endeavor worth reserving some time in your itinerary for.
For example, if you've ever dreamed about exploring the Tuscan countryside from the seat of a Vespa, you'll have that opportunity here. Or maybe you want to maximize your time with a full-day excursion to 4 bucket-list-worthy Tuscan destinations: Siena, Pisa, San Gimignano, and Chianti. Prefer a physically active excursion? Consider this guided bike tour through the Chianti countryside with a visit to a vineyard for a tour, tasting, and authentic Tuscan lunch.
These experiences and many more await you in and around this exciting region of Italy!
Cassie's Tip: Those who prefer a bit of independence might like to consider a self-drive tour of Tuscany. You can easily rent a car in (or nearby) Florence. Just keep in mind that you won't want or need it on the days you'll be exploring the city itself – time your pick-up and drop-off accordingly to save money and hassle.
Sampling the Tuscan Cuisine Is One of The Best Things To Do in Florence, Italy

It wouldn't be a trip to Italy without indulging in some authentic Italian cuisine. And Florence is certainly no exception. The city is the perfect place to sample classic Tuscan favorites such as Bistecca Fiorentina (for the carnivores), Ribolita (for veggie and bread lovers), or Lampredotto (for the adventurous!).
Joining a food tour, attending a cooking class, and shopping at the local market are all some of the best things to do in Florence – especially for foodies!
And don't forget about making your dinner reservations! The best restaurants are in high demand. Eating well will require advanced planning and booking to secure a table. Food is so important to travel that I include restaurant recommendations, advice on which dishes to try, and make dinner reservations as a part of my trip planning services.
What will YOU do in and around Florence?
These are just some of the many fun things you can do in Florence. To really make a vacation great, it's important not to just plan to do what "everyone" tells you you should do – but really take into account your own interests, style, and preferences.
Italy is one of my favorite countries and I've been fortunate to visit often for both work (as a travel planner) and pleasure (as a culturally curious traveler). So, if you're planning a trip and would like some expert tips and advice, be sure to check out the different ways I can help!
SAVE TIME. AVOID FRUSTRATIONS. EXPERIENCE A BETTER VACATION.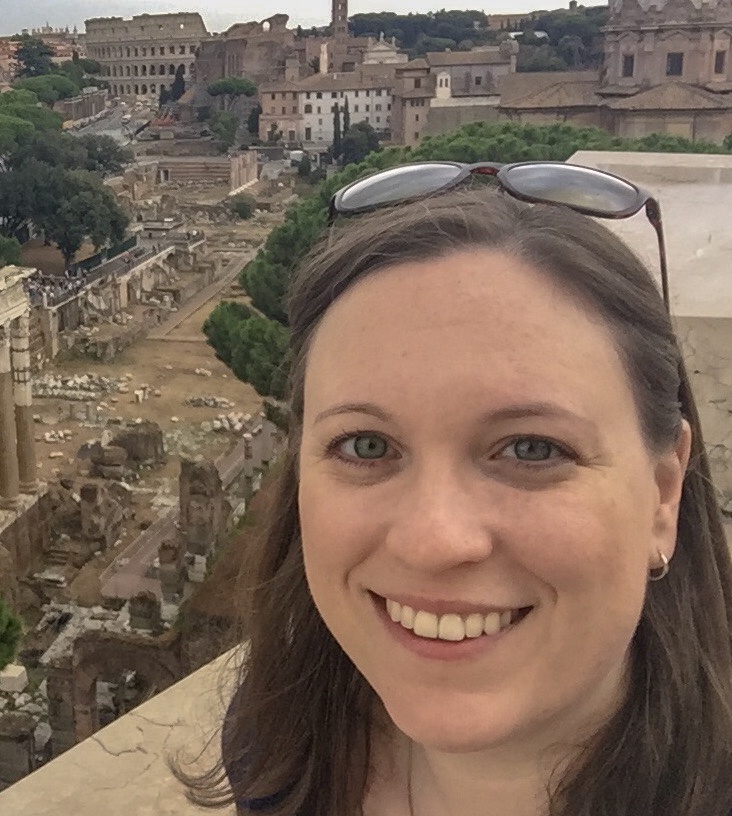 Hi, I'm Cassie! Here at Montage Travel, I'm crafting custom itineraries for independent travelers who want to make the most out of their valuable vacation time in Europe (who wouldn't?).
My mission is to ensure travelers like you save time on planning and experience frustration-free trips with a well-optimized itinerary. Each and every itinerary I create is made from scratch and tailored specifically to your interests, travel pace, and preferences. An optimized itinerary and practical travel advice go hand-in-hand and are essential factors that will determine how much you will enjoy your vacation. Equipped with your own itinerary, you'll see more by visiting sites during less crowded times, you'll know which museums are best explored independently and which are enriched by visiting with a guide, and you'll avoid getting lured into a tourist trap restaurant that will cost you more and be less authentic than the restaurant I'll point you towards just down the street that caters mostly to locals.
Travel with confidence. Itineraries include unlimited revisions and unlimited 1-on-1 travel advice.
MORE FROM THE MONTAGE TRAVEL BLOG