England and tea are an inseparable pair. The beverage — and the daily experience of "afternoon tea in London" — are so intricately woven into English culture that the phrase alone conjures an image: the delicate clinking of fine cups and saucers, the dainty cucumber sandwiches, the raised pinky, the scones and clotted cream.
Getting the experience of an authentic afternoon tea in London is one of those traditions that gives a visitor genuine insight into English culture.
There are many places in London to get a wonderful afternoon tea, and what's great about the many choices is that you can pick a location based on your travel itinerary and preferences.
As a certified London travel expert, here are my favorites. This is not an exhaustive list by any means, but when I design custom London itineraries for my clients, these are places I love to suggest. It's certainly a way to start imagining the kind of experience you'd like to have!      
Afternoon tea in London inside a museum or attraction

If you'd like your tea inside of the most famous museums in the world, look no further than The Great Court Restaurant at The British Museum. (From £25/pp)
If you prefer to be surrounded by hundreds of years of history and don't need the high-end glamor, the Cellarium Cafe & Terrace at Westminster Abbey is a marvelous option. You can choose seating in the modern, light-filled terrace upstairs, or the cool of the historic Abbey cellars (where the Benedictine monks kept their food and drink as far back as the 14th Century.) (served a la carte)
Cassie's Tip: The Abbey is a great option for enjoying afternoon tea in London with kids! It's less formal, you can order a la carte from the menu if you like, and they offer a free kid's meal with every main menu or set menu item purchased. This can be part of a wonderful day of sightseeing. 

Want to combine your sipping with a leisurely cruise along the river? Try the Afternoon Tea Cruise on the River Thames. It's a perfect (and more casual) way to enjoy the tradition and take in the views of London — ideal if you need a break with your kiddos. You can book here. (From £29 for kids/£39 for adults)
The Kensington Palace Pavilion stands out as the only place you can enjoy afternoon tea in London in the grounds of a royal palace. Cheerful, charming, with relaxing views of the surrounding formal gardens, it's the perfect place to pretend to be queen for a day. Pinkies up! (served a la carte)
Royal Albert Hall is one of the most celebrated performance halls in the world and is rightly a London cultural institution. The queen has supped in this space. And here, you can enjoy your afternoon tea with a pre-tea tour, learn the history, and even get a peek into the otherwise-off-limits Royal Retiring Room. Bonus: if you time it right, you can even hear snippets of rehearsals for that evening's performance. (From £30/pp)
Afternoon tea with a view

The Shard is a famous London landmark, rising 72 stories to a glittering glass point. Along with offices, hotel rooms, and restaurants, the Shard hosts three wonderful tea rooms that have been big hits with my clients.
Situated 32 floors up the Shard, the Oblix offers a breathtaking view of the London skyline. Presentation is simple and sophisticated. (From £42/pp)
Children and adults alike will love the magical Peter Pan Afternoon Tea at Aqua Shard, the famous bar and restaurant on the 31st floor. The entire menu is designed as an imaginative exploration of the beloved children's book — sailing-ship tea trays, Tinkerbell cookies, and all the wonders of Neverland. (From £52/pp)
If you're after a perfect pairing of two cultures and two famous places, check out tea at TING, in the Shangri-La Hotel. The menu features Asian-inspired sweet and savory treats, gorgeous views, and an elegant interior that will transport you. (From £52/pp)

Afternoon tea at the Roast offers a gorgeous view of Borough Garden and Market — you sit and sip, perched just above Stoney Street and its cheerful market stalls. (From £25/pp)
Okay, afternoon tea + double-decker bus + the most iconic sights of London. I ask you: what is more British than this? That's what you get on the Afternoon Tea Bus Tour! (From £35/pp)
Afternoon Tea at Famous Department Stores

If it's upscale shopping you're planning (or just gawking at the amazing window displays), I recommend The Harrods Tea Rooms for my clients. Like their store, the tea rooms offer a tantalizing selection of goodies and tea from around the world. (From £59/pp)
Brasserie of Light at Selfridges is perfect for those who want a little extra theatrical flair with their afternoon tea in London. The food features more adventurous offerings, but you can still order the traditional scones if you like. (From £35 per person)
Upscale spots that are a destination on their own

Fortnum & Mason is an upscale department store in Picadilly, famous for its wicker hampers filled with all kinds of delectable foods. On the top floor is The Diamond Jubilee Tea Salon, one of the most famous and historic tea rooms in England that's been around for over 300 years. It even boasts having served the Queen and Princess Kate. (From £52.50/pp)
For a cheeky twist on a classic, I send my clients to "The Gallery" at Sketch. This Instagram-famous creative space offers a touch of modern glam, a sense of humor, and imaginative updates on classic treats. (From £49/pp)
It makes sense that 150 years of practice would pay off. Claridge's simple elegance, signature green stripes, and variety of classic sweet and savory treats make for a perfect afternoon. (From £70/pp)
The Savoy is a British institution, and this iconic hotel on the River Thames also offers a luxurious afternoon tea with a light-filled view. (From £75/pp)
For an afternoon tea in London that is as classic as classic gets, you can't go wrong with The Ritz. What can make you feel like a dandy more than tea and treats in the opulent Palm Court? (From £54/pp)
The Goring has been serving afternoon tea since 1840, and with time comes perfection. In addition to a long list of enticing tea blends, in this traditional setting, you can also enjoy a glass of white or rosé bubbly with your service. (From 50£/pp)
Afternoon Tea in London — Your Way

With a custom-designed itinerary, you can choose an afternoon tea that fits your schedule, your sightseeing desires, and your tastes. It's a marvelous way to take a breather on a busy day, to immerse yourself in the culture, and just take in the sights and sounds and smells around you. I recommend trying more than one, and I can help you zero in on the ones you'll enjoy the most. If you've got questions, I'd love to chat!
SAVE TIME. AVOID FRUSTRATIONS. EXPERIENCE A BETTER VACATION.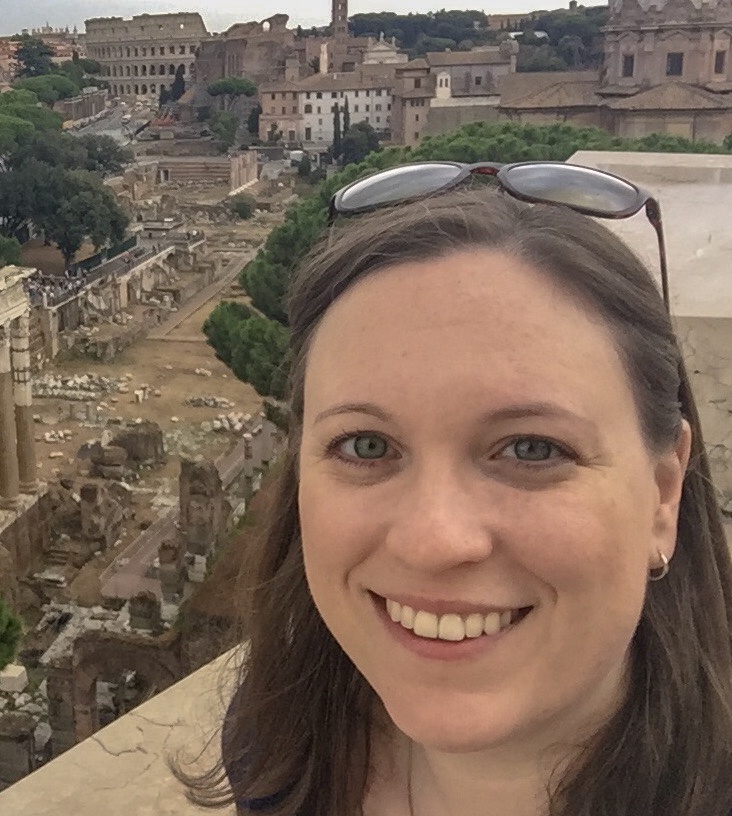 Hi, I'm Cassie! Here at Montage Travel, I'm crafting custom itineraries for independent travelers who want to make the most out of their valuable vacation time in Europe (who wouldn't?).
My mission is to ensure travelers like you save time on planning and experience frustration-free trips with a well-optimized itinerary. Each and every itinerary I create is made from scratch and tailored specifically to your interests, travel pace, and preferences. An optimized itinerary and practical travel advice go hand-in-hand and are essential factors that will determine how much you will enjoy your vacation. Equipped with your own itinerary, you'll see more by visiting sites during less crowded times, you'll know which museums are best explored independently and which are enriched by visiting with a guide, and you'll avoid getting lured into a tourist trap restaurant that will cost you more and be less authentic than the restaurant I'll point you towards just down the street that caters mostly to locals.
Travel with confidence. Itineraries include unlimited revisions and unlimited 1-on-1 travel advice.
MORE FROM THE MONTAGE TRAVEL BLOG