After a whole lot of sampling in the name of research – I love my job! – I'm delighted to share with you 8 fabulous gelaterias where you can try some of the best gelato in Rome. These shops are conveniently located and, fortunately, you'll never be far from one of them.
To make it easier for you to plan your sightseeing and gelato tasting, I've noted which major tourist sights are located nearby each shop. I'm all about efficiency when itinerary planning – this is the same list I use while crafting custom Rome travel itineraries for clients.
I should mention – this is not the final word in the best gelato in Rome. If anything, this is just a shortlist of conveniently located city-center locations for visitors to the city to seek out and try. I encourage you to seek out additional gelaterias!
Fatamorgana

Most Rome foodies will agree that this gelateria ranks at the top, and the fact that it's always expanding (they're up to 9 locations) is a testament to its popularity and demand. Fatamorgana uses all-natural ingredients and no additives. It was founded by Maria Agnese, who invented the unique must-try flavors, Bacio del Principe (Kiss of the Prince: chocolate and hazelnut) and Biancaneve (Snow White: raspberry, vanilla, and apple).
Her shops are known for their wide-ranging chocolate flavor options – from milk to dark – and unusual flavors such as wasabi, tobacco, and rosemary. If you have any food sensitivities, they also serve dairy, nut, and gluten-free gelato.
Locations and Nearby Sightseeing: 9 locations. Most notably; near Campo di Fiori, near Piazza del Popolo, by the Borghese Gardens, and in Trastevere near the Basilica Santa Maria.
Gelateria dei Gracchi

One word: Pistachio. Check any "best gelato in Rome" list and, without fail, you'll see Gracchi's exquisitely executed pistachio gelato mentioned. This is a huge compliment coming from the locals – as pistachio is arguably the most popular flavor in the entire city. In fact, it is regarded as the flavor to try to judge the overall quality of a gelateria.
Owner Alberto Manassei employs seasonal, fresh ingredients to make his divine gelato. His famous pistachio is made from finely crushed toasted Sicilian nuts. Even if your go-to flavor isn't typically pistachio, I highly recommend trying it here.
Locations and Nearby Sightseeing: 2 locations. One just off Piazza del Popolo, a short walk from the Ara Pacis Museum and the Mausoleum of Augustus. And another nearby Castel Sant'Angelo.
Gunther Gelato

Fellow chocoholics, Gunther Gelato is about to be the go-to gelato destination of your trip. Over a dozen chocolate options are at your disposal, from the darkest black chocolate created from Venezuelan cocoa beans to creamy milk chocolate combined with hazelnut paste.
From spring water and alpine cream to the fresh seasonal fruits and striking vanilla and cinnamon from distant tropical islands – each and every ingredient is carefully sourced.
My personal favorite flavors? Chocolate with Blue Cheese (unbelievably genius combination!), Caramel with Himalayan Sea sSalt, and a simple but perfect Cafe Espresso.
Locations and Nearby Sightseeing: 2 locations. One by the Pantheon and another just across the Ponte Sisto from Trastevere.
Otaleg

Alcohol-infused gelato may be a hot trend in Rome right now, but Otaleg's Zabaione, an egg-based gelato made with Marsala wine, has been a staple of the city's flavor palette for years. This unlikely fusion is bound to appeal to your taste buds and keep you coming back for more.
They're always coming up with new boozy and non-boozy flavors at Otaleg – try something creative and treat your taste buds to an adventure!
Fun Fact: Otaleg may sound like a word you've never heard before. Well, that's because it isn't really a word; it's just "gelato" spelled backward!
Location and Nearby Sightseeing: In Trastevere, nearby Basilica Santa Maria in Trastevere and several excellent restaurants.
Fior di Luna

Fior di Luna, a family-operated business, is incredibly passionate about how they produce their gelato and the ingredients they use. They pride themselves on personally knowing the farmer who supplies their milk and producing their chocolate flavors from scratch using raw fair-trade certified cocoa beans.
There are no clear "go-to" flavors here, just stop in and choose from the day's seasonal offerings. The sorbets are some of the best in the city – made with fresh fruit and no added sugar.
It's simple, it's delicious, this is some of the best gelato in Rome.
Cassie's Tip: Want to try something a little bit different? Request that your gelato be served Sicilian-style inside a brioche roll! Or, add a freshly baked cookie to your cup (no cones here, but you won't miss it).
Location and Nearby Sightseeing: In Trastevere, nearby Basilica Santa Maria in Trastevere and several excellent restaurants.
Neve di Latte

At Neve di Latte, the only problem you're going to have is trying to narrow down your selections from the many tempting and creative flavors they serve. Truly, the flavors on display seem practically endless, with each flavor boldly labeled along with its ingredients in the case.
It won't matter which flavors you choose either – you won't be disappointed. The high quality and fresh ingredients are evident in every bite. Ingredients such as Amedei chocolate, organic seasonal fruits, and Balsamic vinegar from Modena all play a part in the unique gelato texture and flavors this shop offers.
Location and Nearby Sightseeing: A short walk from Castel Sant'Angelo, the Ara Pacis Museum, and the Mausoleum of Augustus.
Come il Latte
One of my favorite things about Come il Latte is the thing that makes it most unique: You can choose to have the inside of your cone filled with dark or white chocolate before they add the gelato. It's rich and decadent – and well, I've already mentioned I'm a chocoholic, so this is a big plus in my book for this shop!
Of course, the gelato here is excellent too or it wouldn't be on my list of best gelato in Rome. Despite the name of the shop, which literally translates to "like milk," there are non-dairy options too. All gelato are made with the freshest seasonal ingredients and no additives. It's smooth, it's creamy, and it's delicious. Try the Salted Caramel – it goes sooo well with a cone filled with dark chocolate!
Location and Nearby Sightseeing: Between Roma Termini station and Gallery Borghese (a 10-minute walk in either direction).
Giolitti

Most purists, foodies, and food bloggers won't list Giolitti on their "Best Gelato in Rome" lists anymore. But I'll tell you what – when I'm in the historic center lacing together historic sights, I always stop here for a cone (Chocolate Fondente and Caramel is my can't-lose combination).
Gioliitti was among the first gelaterias in Rome, established in 1890. It's exclusively touristy now and, unlike the other shops on this list, you'll see additives on the ingredients list, but it is still a favorite of mine and many other visitors to Rome from around the world.
Location and Nearby Sightseeing: In the historic center, near the Pantheon and Trevi Fountain.
Ready to taste the best gelato in Rome?
Now it's time to make a plan to taste some of these gelato flavors for yourself! Make the most out of your time in the Eternal City by traveling with a custom Rome itinerary perfectly curated to your interests and travel style. I'm a certified Rome travel expert with a passion for ensuring that travelers enjoy stress-free vacations – while tasting the best gelato in Rome along the way!
SAVE TIME. AVOID FRUSTRATIONS. EXPERIENCE A BETTER VACATION.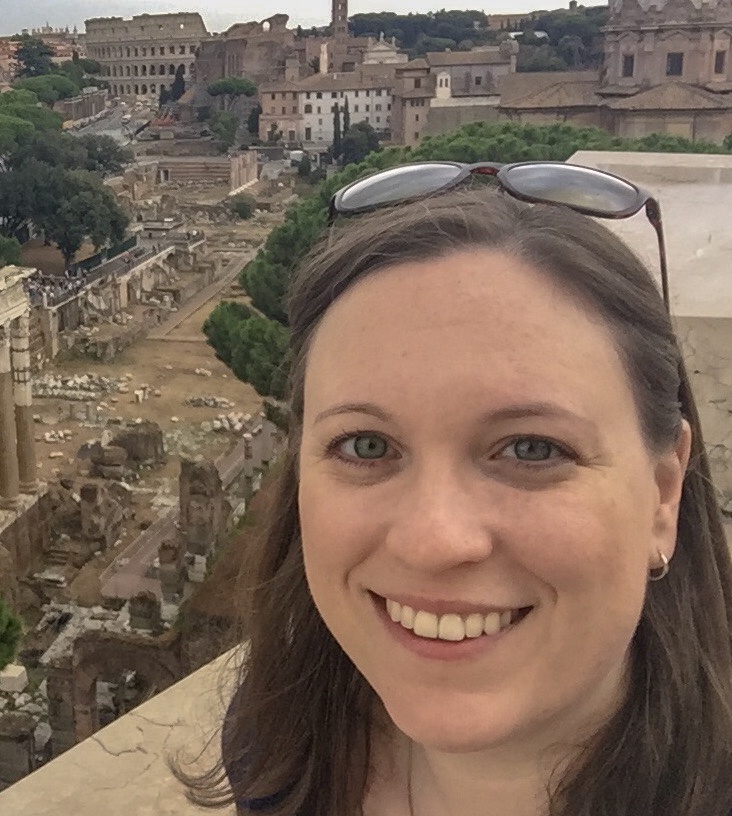 Hi, I'm Cassie! Here at Montage Travel, I'm crafting custom itineraries for independent travelers who want to make the most out of their valuable vacation time in Europe (who wouldn't?).
My mission is to ensure travelers like you save time on planning and experience frustration-free trips with a well-optimized itinerary. Each and every itinerary I create is made from scratch and tailored specifically to your interests, travel pace, and preferences. An optimized itinerary and practical travel advice go hand-in-hand and are essential factors that will determine how much you will enjoy your vacation. Equipped with your own itinerary, you'll see more by visiting sites during less crowded times, you'll know which museums are best explored independently and which are enriched by visiting with a guide, and you'll avoid getting lured into a tourist trap restaurant that will cost you more and be less authentic than the restaurant I'll point you towards just down the street that caters mostly to locals.
Travel with confidence. Itineraries include unlimited revisions and unlimited 1-on-1 travel advice.
MORE FROM THE MONTAGE TRAVEL BLOG