If you grew up watching A Christmas Carol, you likely remember the final scenes, where a transformed and joyful Ebenezer Scrooge skips through the holiday-bedecked streets of London, giddily spreading Christmas cheer to everyone.
Candlelight twinkles through the divided-pane Victorian windows. Shops are hung with boughs and ribbons. Gifts abound. Carolers in winter finery sing the songs we know by heart. You can practically smell the cozy aromas of mulled wine and savory stuffing wafting around you. Scrooge feels it, and we do, too: All's right with the world.
That feeling — of joy and merriment, of generosity and creativity and goodwill that warms winter's chill, of festive fun for all ages — that is the feeling you get when you visit a Christmas market in London. There's nothing like it, and it's one of my favorite experiences to recommend to England-bound travelers from mid-November to New Year's.
There are many markets, large and small, all over the city. Each Christmas market in London is a little different, and there's something for everyone.
Let's explore a few of my favorites!
Southbank Centre Winter Market

This Christmas market in London is perfect if you're looking for family fun, lots of delicious food from around the world, high-caliber musical and theater performances, and proximity to area attractions.
Southbank Centre, throughout the year, is a prime spot for world-class art exhibits, musical performances, and global cuisine. When the Holidays roll around, Southbank really gets to put all of these strengths on full display. You can find all kinds of gifts, from traditional to avant-garde, in the many vendor booths. And of course, visitors love to sample treats and sip warm holiday drinks along the way.
The London Eye — one of the world's tallest Ferris wheels — is just a couple minutes' walk away. And if you're in the mood for a leisurely stroll, you can walk 15-20 minutes along the river to Shakespeare's Globe Theater for special Christmas performances.
Cassie's Tip: Don't forget that London's winter weather is often chilly and soggy, and a couple of days of snow are definitely not unheard of. Pack warm layers that wick moisture. Wool hats, scarves, and gloves, and warm, water-resistant shoes will go a long way to making your day a pleasant one!
Winter Wonderland: Hyde Park's Christmas Market in London

Hyde Park's Winter Wonderland dubs itself London's Happy Place, and for good reason. This is THE place to be if you have kids or are a kid at heart.
Holiday-themed zones all have something magical and spectacular to offer. There's high-flying acts in Circus Town, a glittering North Pole extravaganza in Santa Land, and rides galore in the Thrill Zone. If it's food and drink you're craving, don't miss the Street Food and Bavarian Villages. The Christmas Market has over 100 wooden chalets with goods and gifts from around the world. And for the full winter experience, you can go ice skating, build ice sculptures, or wander through the Ice Kingdom.
Leicester Square: A Christmas Market in London for Theatre Buffs

Leicester Square takes the noisy center of a big city and transforms it into a shimmering wonderland. Smaller than some of the other Christmas markets, whatever Leicester lacks in size it more than makes up for in ambience, with its warm-lit Bavarian-style wooden huts arranged in a cozy vendor village. The feeling is lively, festive, and fantastical.
This is a great Christmas market in London for people who love theater, circus, comedy, and cabaret. Leicester Square is at the heart of London's dynamic theater world, and the most unique feature of the Holiday market is its venue for these amazing live shows: a 1920s-style spiegeltent, which is a huge traveling tent made from wood and canvas and hung with mirrors, lights, and stained glass. Its size and style evoke the traveling sideshows of old, and when you enter the tent, you're swept back in time.
Festive Flea and the DIY Christmas Art Market

For truly unique gifts, then these two holiday markets are just the thing.
The DIY Christmas Art Market features handcrafted and sustainable goods from local artists. And along with offering tasty treats, the Festive Flea is a Holiday hipster's dream, brimming with curated vintage treasures of all sorts, from clothes and jewelry to furniture and household items.
Either of these is a wonderful option if you want a Christmas Market in London that offers out-of-the-ordinary gift ideas, that highlights London's signature style, and that benefits local small businesses.
Christmas by the River: A Christmas Market in London with an Unparalleled View

Regarded as the most picturesque holiday market in London — quite a feat, actually! — the London Bridge City Christmas Market offers photo-worthy views around every corner.
As you stroll past the twinkly stands of artisan cheeses, comforting festival foods and drinks, and a wide assortment of Holiday gifts, you can look out on the light-reflecting river and see the iconic Tower Bridge in the background (there's easy access if you want to take a tour during the day).
One feature that makes this Christmas market in London unique is the impressive offering of craft workshops for kids and adults — so this is also a great option for those who want to make their own gifts with London style.
Is Christmas in London Calling?

Seeing London dressed up for Christmas is a trip you will remember forever. In addition to the markets, the entire city feels fizzy and festive, with that unmistakable feeling of having walked through a beautiful portal into a magical world.
An extra treat: Christmas Day itself is often very peaceful — it's a perfect day for walking, and a rare and wonderful opportunity to take in a huge city in all its Holiday glory in relative quiet. You can take in the dazzling street decorations on Regent, Oxford, and Carnaby Streets, and the gigantic Christmas trees in Trafalgar Square and at Covent Garden will make you feel like a kid again.
When you work with me, I can help you design a custom itinerary that will make navigating the city during the holiday time a breeze. And whichever Christmas market in London you choose, I guarantee you'll be feeling at least a bit of that heel-clicking giddy joy that ol' Ebenezer felt.
SAVE TIME. AVOID FRUSTRATIONS. EXPERIENCE A BETTER VACATION.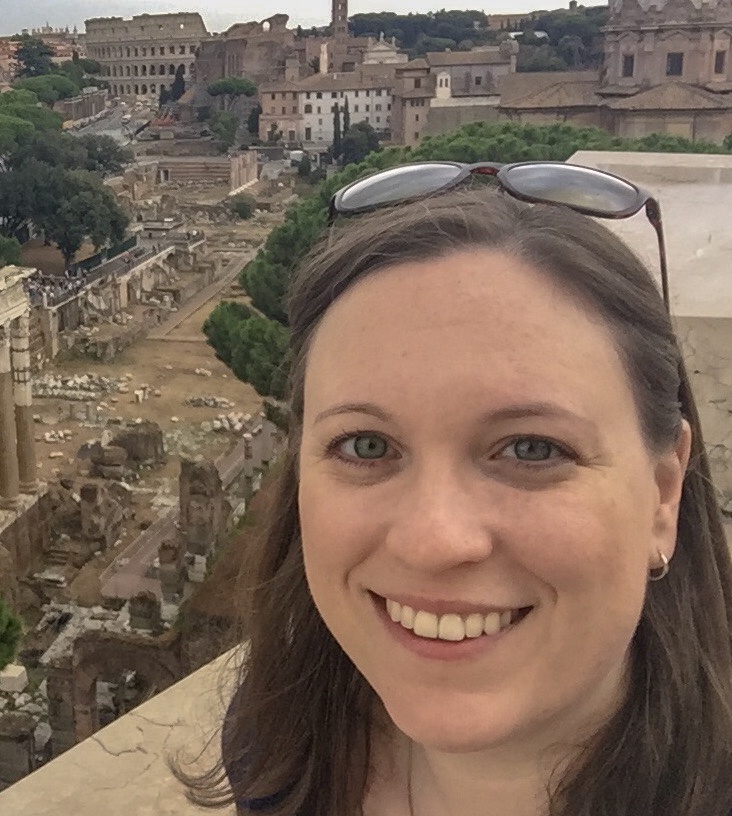 Hi, I'm Cassie! Here at Montage Travel, I'm crafting custom itineraries for independent travelers who want to make the most out of their valuable vacation time in Europe (who wouldn't?).
My mission is to ensure travelers like you save time on planning and experience frustration-free trips with a well-optimized itinerary. Each and every itinerary I create is made from scratch and tailored specifically to your interests, travel pace, and preferences. An optimized itinerary and practical travel advice go hand-in-hand and are essential factors that will determine how much you will enjoy your vacation. Equipped with your own itinerary, you'll see more by visiting sites during less crowded times, you'll know which museums are best explored independently and which are enriched by visiting with a guide, and you'll avoid getting lured into a tourist trap restaurant that will cost you more and be less authentic than the restaurant I'll point you towards just down the street that caters mostly to locals.
Travel with confidence. Itineraries include unlimited revisions and unlimited 1-on-1 travel advice.
MORE FROM THE MONTAGE TRAVEL BLOG