It's easy to think of Paris as a playground for grown-ups — fine dining, high fashion, romantic strolls, miles of art galleries, engagement photos.
But the City of Light can also be a playground for young kids and teens, with many beautiful parks, fun foods, delightful entertainment, and ways to see galleries and museums that will engage their senses and make the city feel like it was made for them, too.
I love to help families plan their trips and see Paris with kids, because inevitably, the grownups come back and say that they got to experience this amazing place in a whole new way through the eyes of their children, and the kids come back excited to keep exploring the world. That's a pretty big win-win in my book.
First Things First: Basic Tips for Traveling in Paris with Kids

If you've got children, then you already know: travel changes a LOT when you've got little ones in tow.
There are a few simple things you can do that will make all the difference in your experience as you're taking in Paris with kids.
Where you stay is as important as what you see. Plan for a hotel that offers good privacy and that's situated near a park. If you're going to be exploring Paris for longer than a week, consider renting a professionally-managed apartment: you will have a space to yourself with all the comforts of home.
Keep eating simple. French restaurants typically serve lunch between 11:30-1pm and then close during the afternoon and re-open for dinner around 7pm. These hours can be a source of frustration for tourists who are used to early dinners and 24-hour diners. It's not unusual for Parisians to eat dinner after 8pm, so eating earlier and simpler means earlier bedtimes (essential for meltdown-free travel), and it also means not eating in candlelit dining rooms full of couples trying to have a quiet, romantic dinner. 
The good news is that Paris offers great kid-friendly foods, and boulangeries have snacks and easy picnic foods available during the hours when restaurants typically aren't serving. It definitely doesn't hurt to carry snacks around in your backpack.
Avoid lines and long waits like the proverbial plague. As Rick Steves dryly points out, kids hate long lines even more than adults do. Get tickets in advance. Use the crowd-beating Paris Museum Pass. Keep museum visits to under an hour. Take plenty of breaks to let them run around in a park. Yes, it's a little slower way to see a city. But truthfully? Most adults wind up appreciating that less harried pace. I mean, running around a park in Paris is pretty dang fun and good for the soul.  
Cassie's Tip: With a custom-designed itinerary, I can take care of everything. I know where the best hotels and apartments are. I know where to get great picnic foods and where the most kid-friendly restaurants are. I can arrange all reservations and ticketing so you can breeze through. When there's no stress, Paris with kids is magical.
Okay, on to the best sites and activities to experience with your children in Paris!
Luxembourg Garden

It's not an exaggeration to say that Luxembourg Garden is a kid's dream come true. There is a huge playground with all kinds of jungle gym amazingness (parents can observe in comfy chairs nearby), plus pony rides, a toddler wading pool, puppet theater, shaded paths for walking and resting, and cafes for refreshments. In what feels like a quintessential Parisian activity, you can even rent toy sailboats to sail on the picturesque pond.
Museum Treasure Hunts
The most popular museums in Paris want to attract potential enthusiasts of all ages. A couple of private tour companies offer treasure hunts at the Orsay Museum and the Louvre that are great for keeping kids engaged. If you want to expand the adventure, there's also a city sightseeing Paris Treasure Hunt. 
Eiffel Tower and Champ de Mars

The Eiffel Tower is a wonderful place to take in Paris with kids, with lots of things to do under, on, and around the tower. Per Tip #3 above, I absolutely recommend getting tickets well in advance: the Iron Lady is often in high demand and the lines can be brutal.
For slightly older kids or teens who are okay with being up a little later, the wonder of the tower alight as the sun goes down is a memory-maker for sure.
The Champ de Mars is the perfect place to let kids run around and get their wiggles out. It is expansive and never feels crowded, with multiple playgrounds, a puppet theatre, and an antique hand-cranked carousel. 
Versailles
The jaw-dropping, Insta-worthy opulence of the palace itself might be best appreciated by older kids and teens, but with younger kids, you can rent a bike and explore the gorgeous grounds, visit the farm animals at the Hamlet of Domaine de Marie-Antoinette, or take in the summer Les Grandes Eaux Nocturnes fireworks and fountain show (Saturday and/or Friday mid-June to mid-Sept). For a fantastic guided tour, I've personally taken this Versailles Bike Tour and highly recommend it!
Disneyland Paris

Some people balk at taking in such an American attraction while in Pair-ee — but there is wisdom in sometimes seeking out the familiar. Seeing Mickey and well-known favorites like Space Mountain (in French!) can help kids relax and re-set in a totally new environment. I know many parents who admit that they also had a blast at Disneyland Paris.
Food Tours & Baking Classes
For kids over 12, options like this Family Food Tour take you through 8 tastings with an expert French foodie, including both savory and sweet samplings, along with playground time and a chance to feed the birds. If it's simple and sweet you're after, this Macaron Baking Class is led by a pastry chef who will show you and your kids how to make this iconic French treat.  
Bike and Segway Tours

There's nothing like moving the body to help kids enjoy touring. And there's an added benefit to biking and Segway-ing: it's the ground-covering speed of a tour in a bus or coach, with the in-person feel of walking. I recommend the Paris Day Bike Tour. And for a fun excursion with older kids (12 and up), the Paris Night Segway Tour is a great combo of the quirky fun of Segways with the magic of Paris as the sun falls. 
Are you ready to take the kids to Paris?
From the beautiful neighborhoods and parks to the mouthwatering food, there is so much to experience when you explore Paris with kids. When you work with me, I can take out all the stress that comes with navigating a new place. With the right planning, you can make memories with your children that will last a lifetime and that will encourage them to keep adventuring. Contact me today to get the planning started!
SAVE TIME. AVOID FRUSTRATIONS. EXPERIENCE A BETTER VACATION.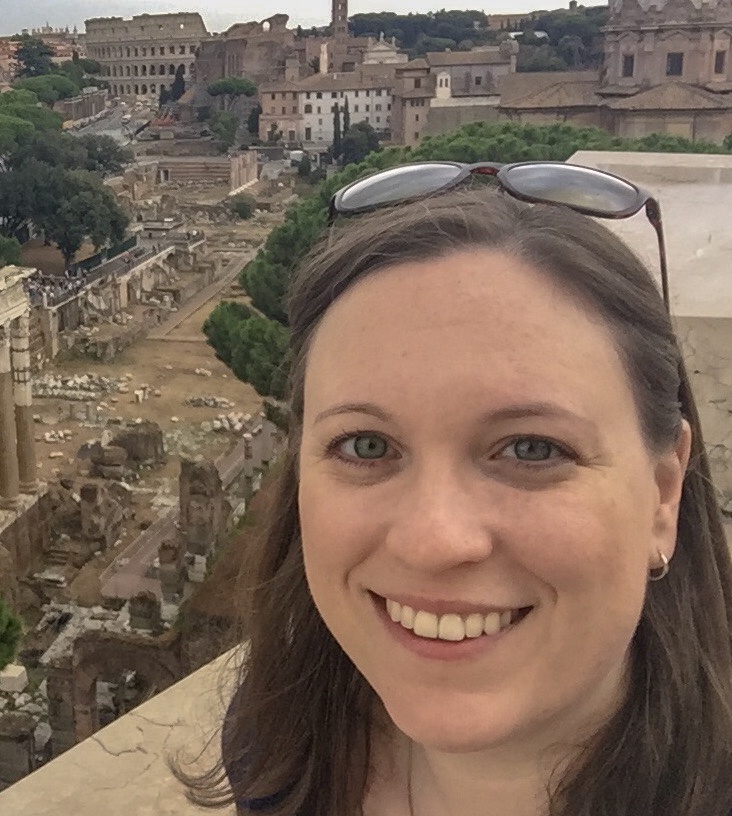 Hi, I'm Cassie! Here at Montage Travel, I'm crafting custom itineraries for independent travelers who want to make the most out of their valuable vacation time in Europe (who wouldn't?).
My mission is to ensure travelers like you save time on planning and experience frustration-free trips with a well-optimized itinerary. Each and every itinerary I create is made from scratch and tailored specifically to your interests, travel pace, and preferences. An optimized itinerary and practical travel advice go hand-in-hand and are essential factors that will determine how much you will enjoy your vacation. Equipped with your own itinerary, you'll see more by visiting sites during less crowded times, you'll know which museums are best explored independently and which are enriched by visiting with a guide, and you'll avoid getting lured into a tourist trap restaurant that will cost you more and be less authentic than the restaurant I'll point you towards just down the street that caters mostly to locals.
Travel with confidence. Itineraries include unlimited revisions and unlimited 1-on-1 travel advice.
MORE FROM THE MONTAGE TRAVEL BLOG