Guest Post by Krystal Kenney @missparisphoto

So, you're visiting one of the most picture-perfect cities in the world. But have you considered elevating your travel photos by hiring a vacation photographer while in Paris?
If not, then you should!
Hi, I'm Krystal Kenney, a professional vacation photographer and expat from the United States now living and working in beautiful Paris.
I was thrilled when Cassie asked me to write this guest post to share with her clients and readers about the hottest new trend in travel photography: hiring a vacation photographer, such as myself, for a private on-location photoshoot!
I'll tell you a bit about what you can expect from the typical photoshoot by sharing my process. I'll also reveal my favorite shoot location in Paris and identify the types of travelers who should consider hiring a vacation photographer.
As a bonus, check out my best tips on how to get the most out of your photographs during your photo session.
WHAT IS IT LIKE WORKING WITH A VACATION PHOTOGRAPHER?

First, forget any of those stuffy studio sessions or bad experiences you may have had in the past. With me, you will walk away from our sessions feeling like you've made a new friend in Paris – because you have!
The best vacation photos are created when you forget the camera even exists.
During our photo shoot, you can expect me to give you fun cues so that you know how to move and can relax for photos.
Think: dancing with your husband in front of the Eiffel Tower, a champagne toast in a cafe, or running through a Parisian garden with your kids.
A photographer's job is to make sure everyone feels comfortable. When you are comfortable – laughing and enjoying yourself – real smiles and beautiful memories are captured on camera.
WHICH LOCATION SHOULD YOU CHOOSE FOR A PHOTO SHOOT IN PARIS?

There is no limit to the number of backdrops to choose from in a city as beautiful as Paris. I can photograph you in any location you like!
My personal favorite, and a favorite among many of my clients, is the beautiful Trocadéro Gardens by the Eiffel Tower.
What I love most about the Trocadéro is the variety of nearby locations; including an unbeatable vantage point of the Eiffel Tower, cafes for cute shots, and a garden for the kids to play.
Most of my sessions also take place at, or shortly after, sunrise. Now, I know you weren't planning on getting up so early on vacation! But trust me, this is so very important.
The sunrises in Paris are spectacular. The soft lighting creates a golden dewy look in photos that complement the romantic ambiance of Paris. Another big benefit is the lack of other people around at this hour.
There will be no photobombing on my watch!
With all the sightseeing you'll be doing in Paris (I'm sure Cassie will have planned out the perfect itinerary for you!), you'll appreciate that the photoshoot ends early. There will still be plenty of time for a full day of visiting our amazing museums and exploring the city.
WHO SHOULD CONSIDER HIRING A VACATION PHOTOGRAPHER?

Photoshoots are for anyone who wants to preserve their vacation memories with beautiful photos!
Since moving to Paris 7 years ago, I have worked with 1000s of travelers from all around the world. I've photographed couples, children, multigenerational families, and solo travelers who want more than just a 'selfie.'
Perhaps you're planning a surprise marriage proposal? I'll stay out of sight and photograph you popping the question!
Or maybe you're on a special family vacation and want to capture a beautiful Christmas card photo of your family in front of the Eiffel Tower.
Whatever the occasion, as a vacation photographer, I'm here to help you plan the perfect Paris photoshoot!
TIPS FOR GETTING THE MOST OUT OF YOUR VACATION PHOTOSHOOT IN PARIS

Dress up! A photoshoot in Paris is a once in a lifetime opportunity – don't waste it by wearing just any old thing you have crumpled up in your carry on. Paris is full of people dressed to the nines who take a lot of pride in their appearance, so you'll never be overdressed. Men in suits or formal business attire always look very nice.
Wear high heels if you want, but bring flat walking shoes to wear between locations. This will help us move faster between locations and your feet will be grateful!
Stay away from bold and distracting patterns – they take away focus from the real star of your photoshoot: you!
Try a bold color! Personally, I love women in red. The color red pops so nicely against the beautiful backdrop of Paris, but if you like a different bold color, go for it. 

Try to coordinate outfits when coordinating a photo shoot with multiple people. Stick to similar tones to create a cohesive and classy look.
Wear something that makes you feel good. The most important thing in any photo shoot is that you arrive feeling confident and comfortable – if your clothes make you uncomfortable, then you'll look uncomfortable. Wear something that makes you feel gorgeous!
Don't bring your purses, bags, or suitcases along on the photo shoot. I can hold wallets and phones in my camera bag, but I can't always hold your additional bags and take stunning photos of you at the same time!
Leave your valuables behind. As in any big city, you can't always trust the people in the streets, your items are far safer at your hotel or apartment.
Think ahead about your hair and makeup. Your clothes are one thing, but you also want to look your very best. If you want to pump up the glamour, I work with a wonderful American make-up artist, Joleen, who can come to your hotel before your photoshoot to do your hair and makeup. Check out Joleen's Emory's portfolio, it's stunning!
Stay true to yourself and have fun! Let your personality shine through your clothes. Wear fun costume jewelry or cute accessories (a scarf or a beret can be adorable!) but make sure it is in keeping with your own style and vibe.
HOW TO BOOK YOUR VACATION PHOTOGRAPHY SESSION
Thanks again to Cassie for inviting me to write this guest post! She and I have been working together for a couple of years now and she is always sending the nicest people to Paris for me to photograph!
If an upcoming vacation brings you to Paris, I would be delighted to be your photographer. Just contact Cassie directly and we'll coordinate to set up your perfect Paris photoshoot.
I look forward to meeting more Montage Travel clients in the future!
Find Krystal Kenney online: Website | @missparisphoto | Facebook | Podcast
SAVE TIME. AVOID FRUSTRATIONS. EXPERIENCE A BETTER VACATION.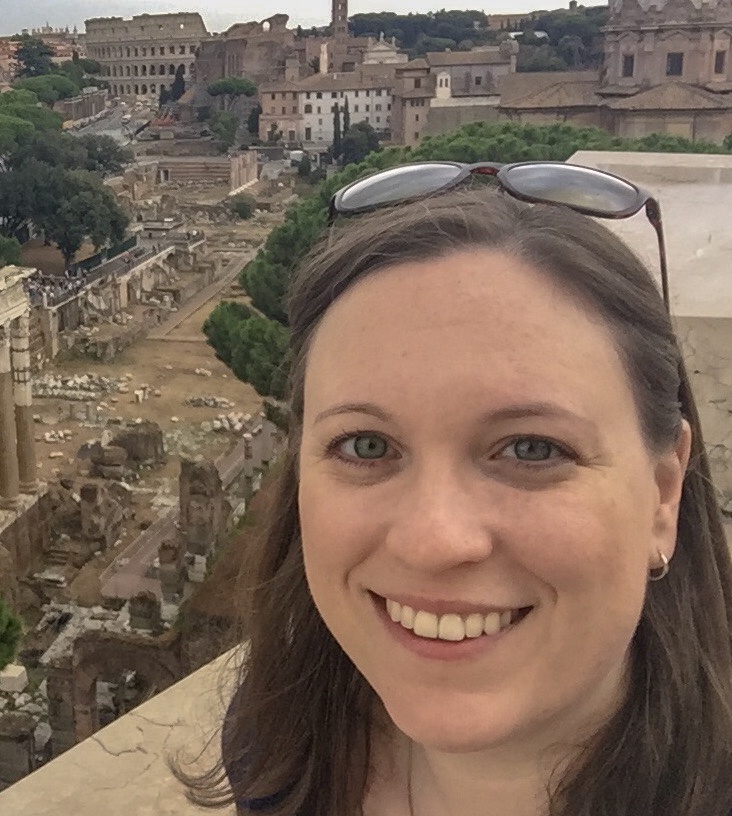 Hi, I'm Cassie! Here at Montage Travel, I'm crafting custom itineraries for independent travelers who want to make the most out of their valuable vacation time in Europe (who wouldn't?).
My mission is to ensure travelers like you save time on planning and experience frustration-free trips with a well-optimized itinerary. Each and every itinerary I create is made from scratch and tailored specifically to your interests, travel pace, and preferences. An optimized itinerary and practical travel advice go hand-in-hand and are essential factors that will determine how much you will enjoy your vacation. Equipped with your own itinerary, you'll see more by visiting sites during less crowded times, you'll know which museums are best explored independently and which are enriched by visiting with a guide, and you'll avoid getting lured into a tourist trap restaurant that will cost you more and be less authentic than the restaurant I'll point you towards just down the street that caters mostly to locals.
Travel with confidence. Itineraries include unlimited revisions and unlimited 1-on-1 travel advice.