I just got back from Italy – my first mainland Europe visit since October 2019…can you believe it? While I absolutely loved Iceland this summer – I couldn't wait to get back to one of my "second home" countries, in this case, Italy.
If you've been following my blog, you could probably already tell, I'm passionate about good, smart, and efficient travel. Each custom itinerary I craft is thoroughly researched. So, to best serve my clients (and blog readers!), I made my way over to Italy. The goal was to experience for myself how Italy's Green Pass worked in practice and to generally discover what the realities of traveling looks like now, in the COVID-era.
So, what's it like to travel in Italy right now? Let's break it down:
GETTING TO ITALY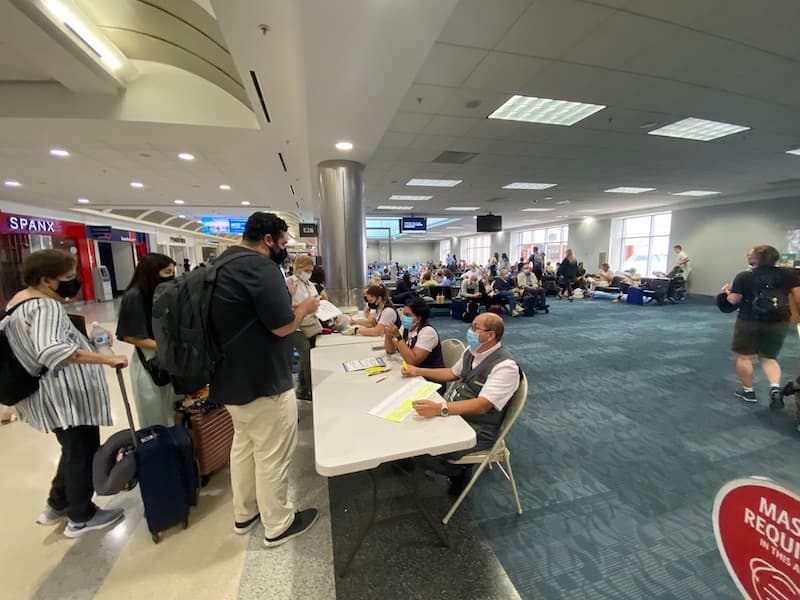 Italy is allowing quarantine-free travel to Americans who can show proof of being fully vaccinated, recovery from a recent COVID-19 infection, or a negative test result taken within 48 hours of your departing flight. They also require travelers to complete a Passenger Locator Form.
8/30/21 UPDATE: Entry requirements have been modified following a recommendation from the European Union. Vaccinated travelers must now show a negative COVID-19 test result along with their vaccination card. Unvaccinated travelers must show a negative test result, quarantine for a 5-day period, and undergo another test at the end of the five days. Check this page for the latest updates.
The QR code showing my completed Passenger Locator Form and my CDC-issued vaccine card were both reviewed at the Delta Air Lines Check-In counter. It's very important to arrive for your flight early as travelers can't check-in online for international flights with this new requirement to show proof of being able to travel.
I was asked to show these documents again at the gate as well as fill out a Delta health form and get my temperature checked.
Upon arrival at Rome's airport, I was not asked to show any of these documents. Just my passport.
ITALY'S GREEN PASS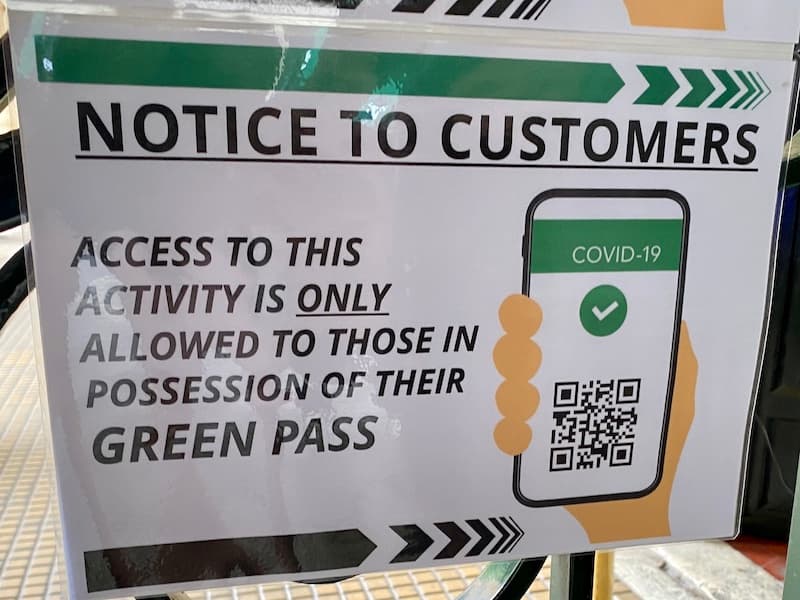 I arrived just days after Italy's "Green Pass" went into effect. By government decree, anyone over the age of 12 wishing to enter indoor spaces such as museums, monuments, cultural sites, movie theatres, concerts, gyms, or sports stadiums will need to show their Green Pass at the entrance. For Italians and EU nationals, the Green Pass is simply a QR code in an app. It certifies that the person has received their COVID-19 vaccination, has proof of having recovered from a COVID infection within the past 6 months, or tested negative for COVID-19 in the past 48 hours.
At this time of this post, August 29th, 2021, Americans are unable to get the Green Pass app but can instead show one of those aforementioned forms of proof along with their passport at the entrance. Every single site I visited in 5 different cities and towns accepted my passport and CDC vaccination card without hesitation – even just 2 days after the policy came into effect and even at smaller lesser-touristed locations.
NOTE REGARDING TRAVEL TO FRANCE:
France also has their version of a Green Pass in effect. It is called the Pass Sanitaire. Unlike in Italy, Americans can apply in advance via email for a QR code. This QR code is recognized EU-wide, including in Italy.
MUSEUMS, MONUMENTS, AND CULTURAL SITES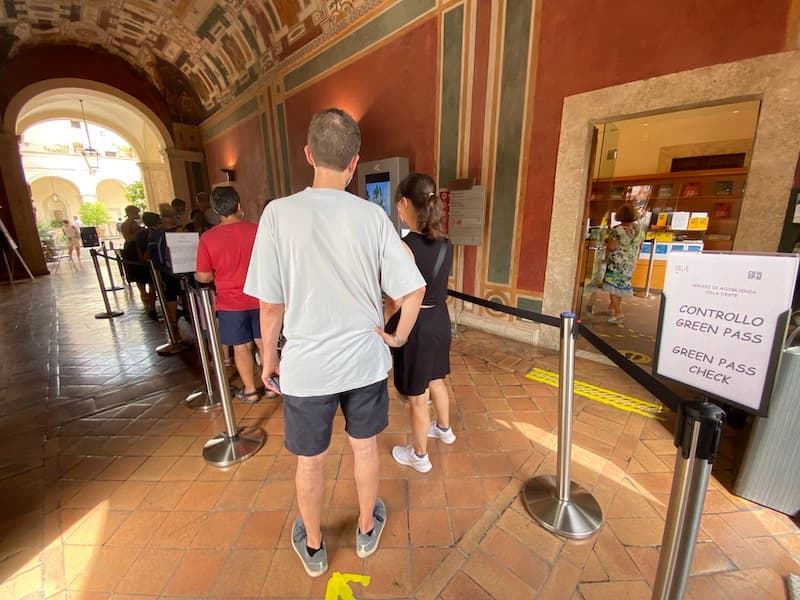 Timed-Entry Tickets
Preparing a well-thought-out itinerary has never been more crucial than it is today with the requirement that timed-entry ticket reservations be made in advance. Luckily, I have some experience in this and knew how much time each visit would last and spaced my activities out each day accordingly.
Limited Capacity
Due to reduced capacity inside museums, purchasing advanced tickets is essential. They will sell out.
On the bright side: Now is a great time to visit a popular museum without the crowds!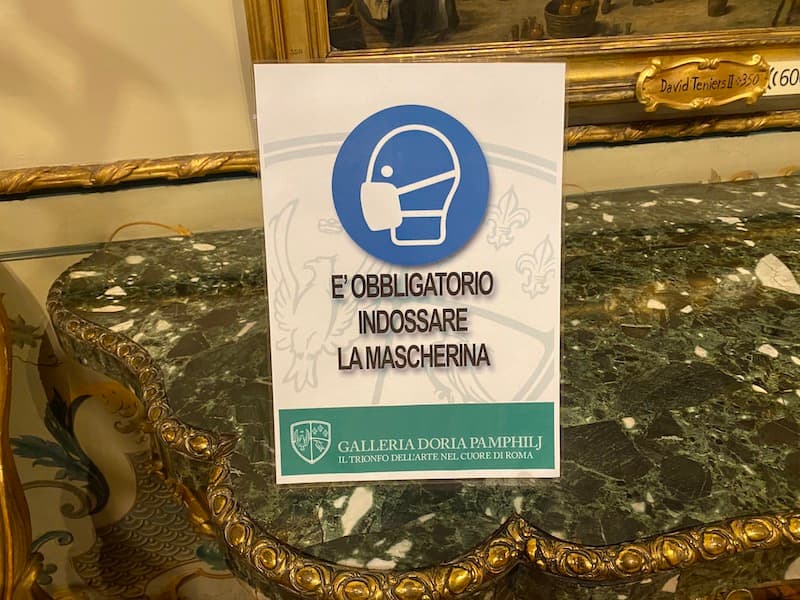 Indoor Masking
Masks are required indoors at all times.
Temperature Checks & Hand Sanitizer
Most museums required a temperature check and some wanted to observe me using the provided hand sanitizer.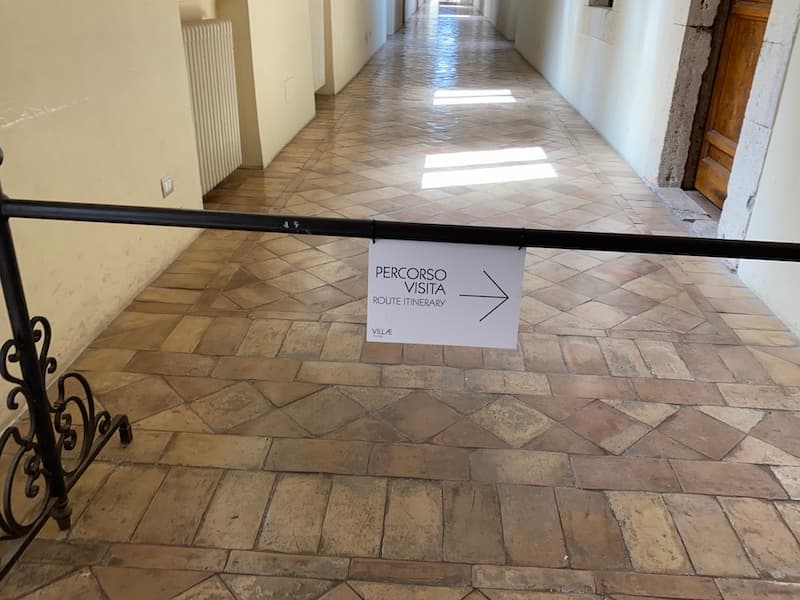 One-Way Circuits
Perhaps the most frustrating part of visiting a museum right now is having to follow a one-way route. Some museums did this better than others. When I tested out some guidebook tours, they didn't work as well as usual. Audio guides and guided tours were the better options.
INDOOR DINING
Italy's Green Pass is required at restaurants, cafes, and even gelaterias for anyone over the age of 12 who wishes to enjoy their meal indoors.
I found that many restaurants and some gelaterias did not have their dining rooms open. Outdoor dining is clearly still the preference of most people.
BUSES, HIGH-SPEED TRAINS, AND THE METRO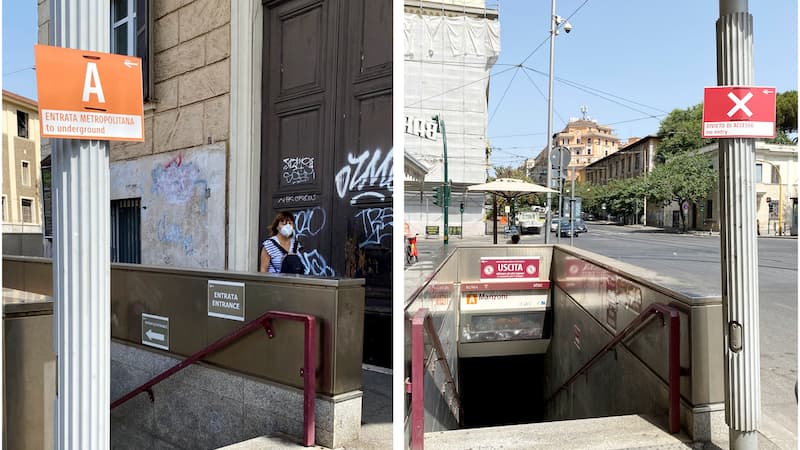 One-Way Entrances & Exits
Metro stations and train stations, in particular, had one-way routes set up. Metro station access on the streets were designated "Entrance Only" or "Exit Only," which I sometimes found to be confusing and a bit frustrating (particularly in Rome, pictured).
Green Pass
Showing a Green Pass is not required for transportation right now but likely will be in the near future.
UPDATE: Effective September 1st, 2021, you will need a Green Pass (or equivalent) to board airplanes, intercity and high-speed trains, long-distance buses, charter buses, and interregional ships and ferries (except for the Straits of Messina ferry).
Limited Capacity
The high-speed Frecciarossa trains were only booked to 50% capacity with every other seat being left open.
Masks
Masks are required on all modes of transport, inside stations, and on platforms.
RETURNING TO THE UNITED STATES FROM ITALY
The United States requires returning international travelers over the age of 2 to show a negative COVID-19 test taken within 3 calendar days of travel, regardless of vaccination status, or proof of having recovered from a COVID-19 infection within the past 90 days.
While there are plenty of options in Italy where I could have taken my COVID test, I used the Abbott COVID-19 Ag Card Home Test that I brought with me from home. It's a video-proctored rapid test that is fast and easy to use. I took my test in my hotel room 24 hours before my departing flight.
At the Venice airport, I simply was asked to show my negative COVID-19 test result to the Delta Air Lines representative at check-in. Reminder: Lines can be very long as everyone has to do this – arrive at least 3 hours before your scheduled departure.
SHOULD AMERICANS TRAVEL TO ITALY RIGHT NOW?
Overall, I found traveling right now to be entirely possible and pleasurable as long as you go into it expecting that you'll have to prepare more than usual and navigate a few more requirements and procedures.
If you're thinking about a trip to Italy, you don't have to figure all of this out alone. I'm designing custom travel itineraries that include up-to-date advice that will make your travels frustration-free! Contact me today to schedule your free trip consultation.
SAVE TIME. AVOID FRUSTRATIONS. EXPERIENCE A BETTER VACATION.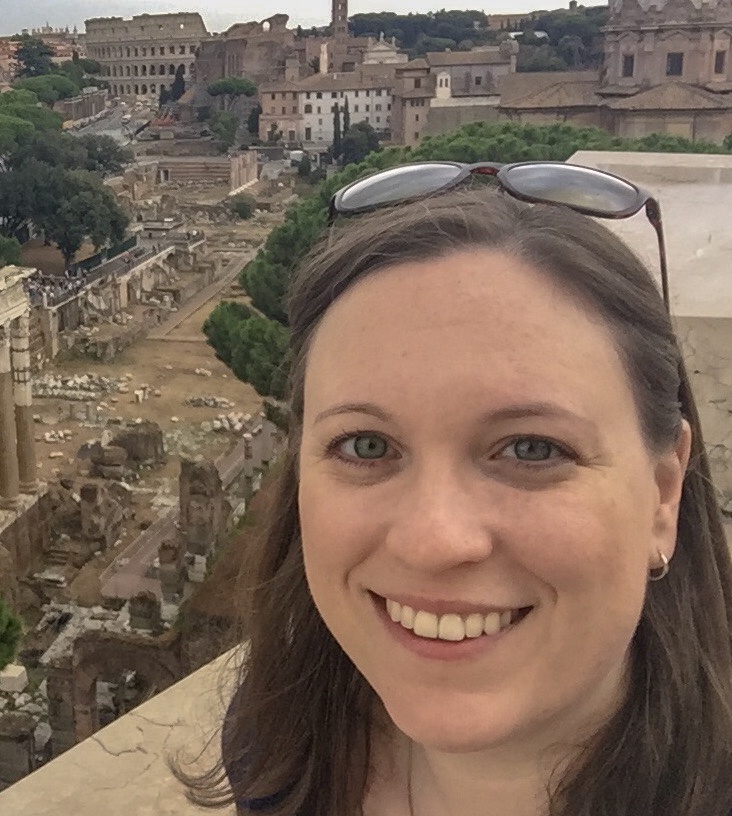 Hi, I'm Cassie! Here at Montage Travel, I'm crafting custom itineraries for independent travelers who want to make the most out of their valuable vacation time in Europe (who wouldn't?).
My mission is to ensure travelers like you save time on planning and experience frustration-free trips with a well-optimized itinerary. Each and every itinerary I create is made from scratch and tailored specifically to your interests, travel pace, and preferences. An optimized itinerary and practical travel advice go hand-in-hand and are essential factors that will determine how much you will enjoy your vacation. Equipped with your own itinerary, you'll see more by visiting sites during less crowded times, you'll know which museums are best explored independently and which are enriched by visiting with a guide, and you'll avoid getting lured into a tourist trap restaurant that will cost you more and be less authentic than the restaurant I'll point you towards just down the street that caters mostly to locals.
Travel with confidence. Itineraries include unlimited revisions and unlimited 1-on-1 travel advice.
MORE FROM THE MONTAGE TRAVEL BLOG