So, you're planning a vacation to visit the Christmas Markets in Munich…
Great choice!
As founders of the original Christmas markets, Germany is the perfect place to go to experience them. And if there's one city in Germany that really does it BIG – it's Munich with its 28 different markets.
Yes – 28! Making it perhaps the destination for Christmas markets in Germany.
With one city playing host to so many markets – you can imagine that the variety is impressive.
In Munich, you will find markets that vary between traditional and classic to unconventional, unique, and quirky.
In fact, you could plan an entire travel itinerary around visiting these different markets!
Munich is one of my go-to destinations when crafting Christmas-themed travel itineraries for clients. So, if you're planning on your own, be sure to take advantage of my expertise by checking out my itinerary planning tips throughout this article.
Christmas in Germany means socializing, sipping mulled wine (glühwein), munching on Lebkuchen (German gingerbread), and soaking up the delightfully festive ambiance. While you're likely to see tourists, you'll notice that the markets function as a seasonal social hub for local families, friends and neighbors.
Without further ado, these are my recommendations for the Top 5 Munich Christmas Markets to include in your travel itinerary:
MARIENPLATZ CHRISTMAS MARKET (CHRISTKINDLMARKT)

This is the largest and the most traditional Christmas market in Munich and, since it is located in the heart of the city, Marienplatz (Munich's main square), it's one you definitely won't – and shouldn't – miss.
It is also one of the oldest Christmas markets in Germany, having started in about 1310.
The market boasts approximately 140 vendor stalls with favorites such as traditional handmade crafts and a variety of tasty German foods to enjoy while you shop.
Though three million people visit this market each year, it remains charming. It's central location in Munich Old Town, as well as the beautiful, romantic background of Neues Rathaus, adds to the festive ambiance.
Cassie's Tip: For the perfect backdrop for your souvenir photos, consider hiring a vacation photographer to capture your group in front of the gigantic, nearly 100-foot tall, Christmas tree in front of the gothic-style town hall! This wonderfully decorated tree with its 2500 lights provides the ultimate Christmas ambiance.
Don't Miss:
The courtyard of the Rathaus, where you see some more stalls and experience even more festivity.
The Christkindl post office, where you can get a unique Christkindl stamp for your letters or postcards.
Climbing up the St Peter's Church Tower after the sunset to experience an extra enchanting view!
MITTELALTERMARKT (MUNICH'S MEDIEVAL CHRISTMAS MARKET)
Do you enjoy visiting medieval towns when you travel to Europe as much as I do? If so, this medieval-themed market will make you feel like you have found a portal into the past with its exciting, realistic details.
This Christmas market is perhaps my favorite on the list because of the organizer's dedication to the details and the continuous festive feel (the video above will show you what I mean).
What are some of the interesting elements of the Middle Ages that you will find here?
Food roasting over an open fire
Hand-lit oil torches
Vendors in medieval costumes
Sudden appearances of a group of heavily armored knights during the "Potions Drinking."
If you are looking to pick up some unique high-quality gifts for friends and family back home, this is a special market to shop. You'll find gold jewelry, handmade drinking horns (especially good for fans of the TV Series Vikings!), and super cozy lambskins, among other unique handmade crafts and clothes.
Adding to the ambiance of this medieval market is the music – a fun combination of Medieval Rock and Folk music – that helps to immerse visitors into the market's historic theme.
As you might imagine, this market is a niche favorite.
Cassie's Tip: One thing I really enjoyed, and I think you will too, is watching the bartenders put on a show as they served up each fiery Feuerzangenbowle. The Feuerzangenbowle is a traditional German alcoholic drink, prepared by setting a rum-soaked sugarloaf on fire and slowly dripping it into a goblet of mulled wine.
Here, it is served. in festive handmade chalice-style ceramic goblets – which makes for
a great souvenir to bring home!
RESIDENZ CHRISTMAS VILLAGE (WEIHNACHTSDORF IM KAISERHOF DER RESIDENZ)

This market, hosted inside the courtyard of Munich's Residenz Palace, is Munich's second-largest and a family favorite.
Inspired by the classic feel of an Alpine Village, decorations are traditional and most vendors are artisans from throughout the Bavaria region. From their chalet-style booths, the skilled artisans demonstrate their craft to inquisitive market-goers.
The market presents a huge display of Christmas dolls, plentiful shopping opportunities and several delicious snacks that you won't find anywhere else (many of them made out of potatoes, for some reason!).
Children – and childlike adults – really love the "fairytale forest" and the puppet shows. And everyone will enjoy tapping their feet to the sounds of the traditional music performed on the center stage.
You may even catch musicians playing the alphorn – a treat for those of us who have never seen them played in person!
THE PINK CHRISTMAS MARKET

Of all of the Christmas markets I've ever been to – this one is probably my pick for most unique. Located at Stephansplatz, in the LGBTQ district of Munich, this is as close to a nightclub as you'll ever see a Christmas Market get!
Flood-lit in pink, this market is hopping with people that enjoy a good time – gay, straight, and families – everyone is welcome here.
Entertainment is king with a mix of holiday-themed drag shows, electric Christmas music, and disco Santa DJs performing on the main stage at any given time.
The market stalls sell traditional Christmas items alongside true originals such as these popular collectible merman ornaments.
TOLLWOOD CHRISTMAS MARKET

Held in Theresienwiese, inside the grounds of the world-renowned Oktoberfest, this colossal market/festival consists of an interesting variety of international food stalls, tents, and shopping opportunities that you won't find at the other markets.
The Tollwood Winter Festival, as it is officially known, is hosted here annually. Unlike the Christmas markets mentioned earlier, Tollwood is a festival celebrating cultural diversity.
This "Market of Ideas," is where you'll find a rich variety of international Christmas gifts and crafts (a departure from the mostly German-made or German-themed gifts at the other markets).
While perusing the unique vendor stalls, I saw jewelry made from coconuts, sampled delicious hand-made chocolates, and admired the singing bowls from Nepal and India.
Cassie's Itinerary Tip: If you are a foodie (like me!) that loves to try new foods, plan to arrive at Tollwood around dinner time. And bring your appetite! At Tollwood, you'll find several tempting cuisine options in the over 50 food stalls serving items from all over the world!
CREATE YOUR PERFECT MUNICH CHRISTMAS MARKET ITINERARY

This list covered just 5 of the 28 Christmas markets in Munich. For a full list and additional resources, visit the official City of Munich website.
I chose to highlight these 5 markets in particular, because of how uniquely different each one really is and also because they happen to be my personal favorites!
As you plan your own trip to Munich, you may find that some of my favorites aren't of interest to you and others, that I haven't included, are your version of a perfect Christmas market.
After years of planning travel itineraries for clients, I know that no two travelers are alike and no itinerary is "one size fits all." I recommend researching thoroughly to get an idea of what there is to see before you leave home and then build your itinerary around the markets that are of most interest to you.
Or, contact me to craft a custom itinerary – complete with unlimited travel advice and itinerary revisions – just for you! The first step of the process is me getting to know your interests and goals for your trip.
Cassie's Tip: You may want to get to the Munich airport early on the day of your
departure – there's a Christmas market there too!
MUNICH CHRISTMAS MARKET ITINERARY PLANNING TIPS

The Christmas market season starts at the end of November and goes through Dec 24th (some extend into January). Because of the popularity of the markets and the short season of which they are held, I recommend booking your accommodations as far in advance as possible.
One could easily fill a week in Munich with an itinerary that includes a visit to every single one of the 28 markets. That may sound like a dream trip to some and too many for others.
In addition to the annual Christmas markets, Munich has plenty of interesting sights and activities that are open year-round and good for all ages. In fact, if you're traveling as a family, Munich is one of my recommendations for top Family Friendly Cities to Visit in Europe.
Another approach to your trip may be to take day trips from Munich. Some options include a visit to Neuschwanstein Castle (the inspiration behind Disney's Sleeping Beauty castle) or join a day tour Salzburg, Austria (with their own Christmas markets!).
On my last visit to Germany, I created an itinerary that combined three cities: Munich, Nuremberg, and Rothenberg. This was a fun approach as each Christmas market was as different as the city that hosted them!
OVERWHELMED BY CHOICE?

As you can see, there is a lot to consider when planning your visit to Munich's Christmas Markets. There are also logistics to solve regarding how to best visit the markets you most want to see on your itinerary.
Personally, I'm an odd one and actually really enjoy solving logistical puzzles. One of the reasons why I started Montage Travel is because I realized logistics is most travelers' least favorite part about traveling – and it was keeping people from traveling altogether!
Helping travelers live memorable vacations in Europe is important to me. It all starts with an expertly crafted custom itinerary and ends with a lifetime of precious memories.
My annual calendar fills up quickly – contact me today to discuss how I can help you by crafting a perfect itinerary that will match your individual interests, travel style, and preferences.
Additional services: Travel Consulting (you craft your own itinerary with my help) and Tour & Cruise Matchmaking (how about a Christmas market themed river cruise?).
Click here to compare all three of my travel planning services! It is my goal – and passion – to make sure you have the best possible European vacation!
SAVE TIME. AVOID FRUSTRATIONS. EXPERIENCE A BETTER VACATION.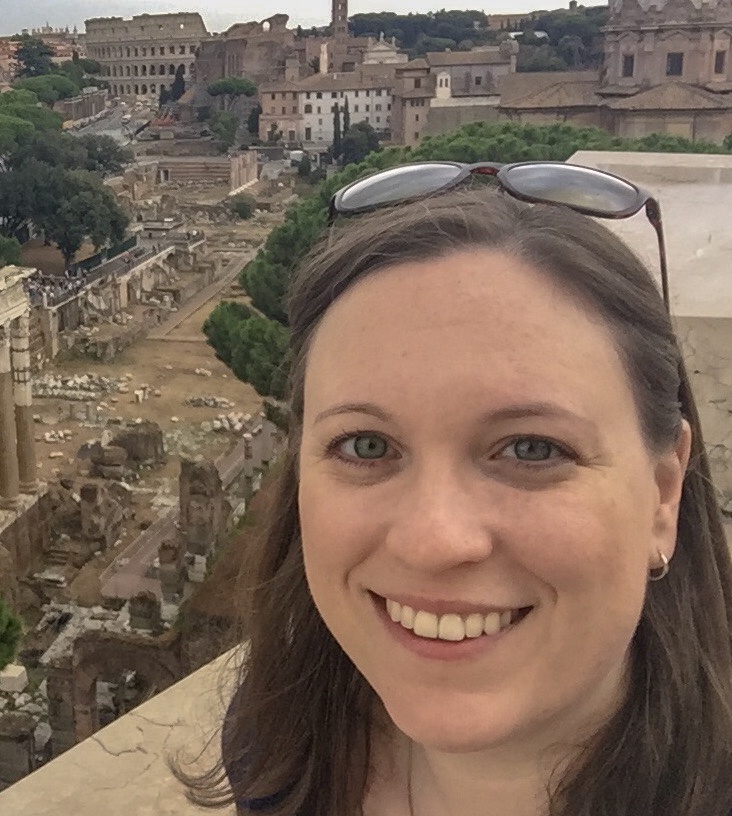 Hi, I'm Cassie! Here at Montage Travel, I'm crafting custom itineraries for independent travelers who want to make the most out of their valuable vacation time in Europe (who wouldn't?).
My mission is to ensure travelers like you save time on planning and experience frustration-free trips with a well-optimized itinerary. Each and every itinerary I create is made from scratch and tailored specifically to your interests, travel pace, and preferences. An optimized itinerary and practical travel advice go hand-in-hand and are essential factors that will determine how much you will enjoy your vacation. Equipped with your own itinerary, you'll see more by visiting sites during less crowded times, you'll know which museums are best explored independently and which are enriched by visiting with a guide, and you'll avoid getting lured into a tourist trap restaurant that will cost you more and be less authentic than the restaurant I'll point you towards just down the street that caters mostly to locals.
Travel with confidence. Itineraries include unlimited revisions and unlimited 1-on-1 travel advice.