If you're looking for a great side-trip or day trip option from Venice or Milan, you have great choices such as Verona, Vicenza, or the islands of Venice's Lagoon (ie. Murano and Burano).
But today, I'd like to make the case for Padua.
Last month I visited Padua for the first time. Honestly, this small city often skipped by tourists, surprised me. I absolutely fell in love with it and my one-day visit turned into two!
As I walked, I encountered one beautiful piazza after another and the majority of the side streets during my walk took place under beautiful arcaded sidewalks. I've added the Basilica of St. Anthony to my list of most beautiful churches in Europe and Padua to my list of favorite small cities in Italy.
Padua (Padova, in Italian) is often missed by tourists doing the shuffle between the big cities of Northern Italy such as Milan, Venice, and Florence. But with it being just a 30-minute train ride from Venice, you might find this small – yet culturally and architecturally rich – city a welcome stop in between.
Below is a showcase of some of my favorite photos and locations from my visit.
PIAZZA DELLA FRUTTA

Padua has several grand piazzas, of them all, this one is my favorite: Piazza della Frutta. As the name suggests, this piazza hosts a fruit market each morning. In the evenings, the bars and cafes surrounding the square are lively with locals and students from the university. At the time that I took this photo, it was just a little bit too early in the evening, but I found the serenity of the square equally inviting. Plus, I was thrilled to capture this scene with this elegant sky for a backdrop.
On the right is Palazzo della Ragione. A beautiful 13th-century medieval town hall featuring a huge "great hall" that is open to visitors. The ground floor of the palace is occupied by another market – but instead of fruits and vegetables found just outside, the vendors here sell fresh meat, fish, and pastries.
PRATO DELLA VALLE

A very close second in the "my favorite Padua piazzas" race is this 400-yard long oval shaped, statue adorned, canal-lined piazza called Prato della Valle. It's the largest piazza in Italy and one of the largest in all of Europe. Despite its size, it actually doesn't feel overwhelming and makes for a very nice stroll or location for a rest or picnic.
Padua is well connected by a single tram line through the center of town. Visitors heading straight to the Basilica of St. Anthony can hop on the tram upon arrival at the main train station and wind up in Prato della Valle in 12 minutes. From here, it's a pleasant 5-minute walk to the basilica.
PADUA'S ARCADED STREETS

Isn't this an inviting scene? This is the other side of Palazzo della Ragione in Piazza delle Erbe (I told you Padua has a lot of piazzas!) and one of Padua's many characteristic arcaded streets. I absolutely loved walking under the arcades. It gives the entire city a feeling of distinction. This particular arcade features beautiful pillars!
The tradition of building arcaded streets is ancient and unique. In fact, Padua is one of only three cities in Italy with them (Bologna and Turin are the other two). In total, there are about 7 miles of these streets – ranging in style and decoration – making it an incredibly fun city to explore by foot (and bonus: even on rainy days!).
BASILICA OF ST. ANTHONY

For many, Padua and St. Anthony are synonymous. St. Anthony's Basilica is visited by 5 million people each year – making it the most visited sight in Padua. And whether you are visiting as a pilgrim, a curious traveler, or a fan of great architecture, this basilica should definitely make your sightseeing list. Its interior is so beautiful that I now list it as my second favorite in Italy (after St. Peter's Basilica in Rome) and it's definitely in my Top 5 in Europe.
DONATELLO'S GATTAMELATA

Donatello sculpted this beautiful bronze equestrian statue in honor of Venetian General Erasmo da Narni (known as "Gattamelata"). Since 1453 it has had a home in Piazza del Santo, just outside St. Anthony's Basilica. The sculpture is noted for its similarities to ancient Roman sculptures as well as being the West's first depiction of a military general on a horse, an honor which had previously been reserved for nobles.
CANALE PIOVEGO

Canale Piovego is a canal that runs through the southern end of the center of Padua. The section pictured here is located between Prato della Valle and the Basilica of St. Anthony.
The canal connects to the Breta River and was dug in the early 13th-century as a way for Paduans to travel to Venice. Today, tourists can hire a boat for a 2-hour tour along Padua's canals or take a full day trip from Padua to Venice.
TORRE DELL'OROLOGIO

Another gorgeous piazza! The distinctive feature of Piazza dei Signori is its gorgeous 14th-century clock tower. However, it doesn't feature your average clock – it's an astronomical clock (Torre dell'Orologio) – one of the first in Italy. The tower itself was constructed as part of one of the entrance gates to the old Carrarese Palace (former ruling family of Padua).
As for Piazza dei Signori, it is smaller than its neighboring piazzas of Frutta (fruits) and Erbe (herbs) and serves a purpose other than commercial. Instead, it is used mostly to hold community events.
SCROVEGNI CHAPEL

If there's a "hot ticket" in town, it's this one – a visit to see Giotto's frescos in the Scrovegni Chapel. Giotto completed painting these frescos in 1305 and at a time when the 3-D effects, colors, and realistic depictions of human emotion were unique and original. The frescos feature scenes from the Bible in a chronological order making it easy for the observer to see the cohesive story.
The chapel was recently renovated and in an effort to preserve the frescos and protect them from excess humidity, only 25 people are permitted to visit at a time and only for 15 minutes. Tickets must be reserved online well in advance…and I think you can tell from this photo that it's worth planning ahead to see Giotto's art in person.
PADUAN EVENINGS

I'll leave you with this final consideration: Stay the night in Padua, you'll be glad you did.
Even though this blog was meant to entice you into taking a day trip from Venice, I believe Padua is worthy of staying a night. In the evenings, the streets come alive with locals enjoying the passeggiata (a leisurely stroll with no purpose other than to enjoy the scenery and socialization). Even in March, I was struck with just how many people participate in this Italian ritual. At one point, I was walking a small side street and as I approached a main thoroughfare, I thought I was about to walk into a parade!
ARE YOU PLANNING A TRIP TO ITALY?
Whether you choose to stop in Padua or visit one of the many other charming cities or towns in Italy, a good itinerary makes touring more efficient and helps mitigate potential issues or obstacles. If you're interested in having a custom itinerary designed to fit your travel style and preferences, check out my Custom Itinerary service.
And if you want to plan the itinerary on your own but want expert travel advice, I offer a Travel Consulting service as well.
Not sure where to start? Contact me for a free, no-obligation 20-minute consultation, and we'll figure it out together!
SAVE TIME. AVOID FRUSTRATIONS. EXPERIENCE A BETTER VACATION.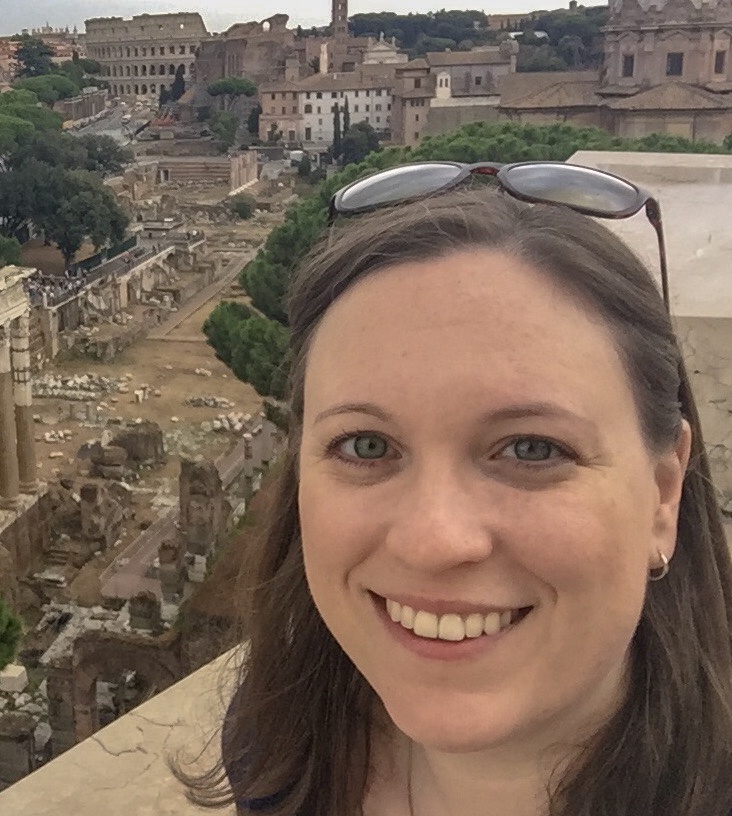 Hi, I'm Cassie! Here at Montage Travel, I'm crafting custom itineraries for independent travelers who want to make the most out of their valuable vacation time in Europe (who wouldn't?).
My mission is to ensure travelers like you save time on planning and experience frustration-free trips with a well-optimized itinerary. Each and every itinerary I create is made from scratch and tailored specifically to your interests, travel pace, and preferences. An optimized itinerary and practical travel advice go hand-in-hand and are essential factors that will determine how much you will enjoy your vacation. Equipped with your own itinerary, you'll see more by visiting sites during less crowded times, you'll know which museums are best explored independently and which are enriched by visiting with a guide, and you'll avoid getting lured into a tourist trap restaurant that will cost you more and be less authentic than the restaurant I'll point you towards just down the street that caters mostly to locals.
Travel with confidence. Itineraries include unlimited revisions and unlimited 1-on-1 travel advice.