A client's perspective on European itinerary planning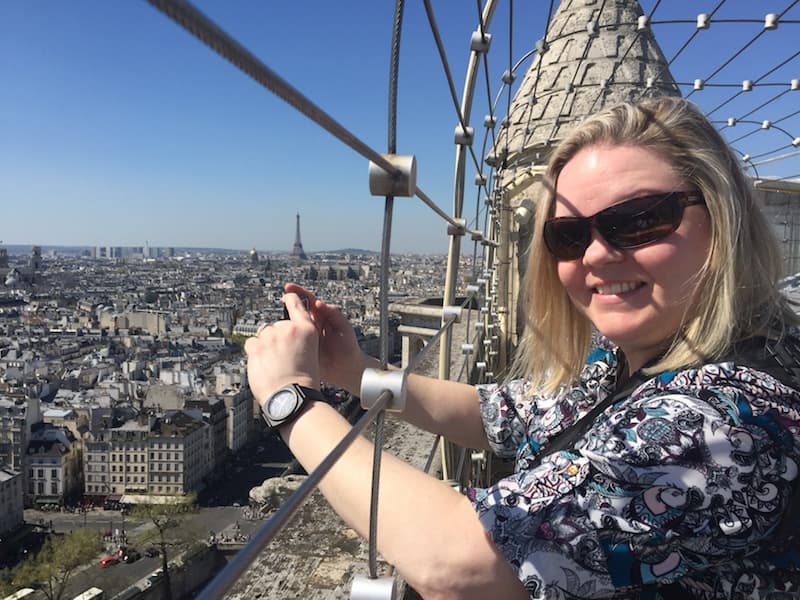 When Clarice came to me, she was stressed about planning the itinerary for her upcoming vacation to Paris (her first-ever international trip). During our initial call, I learned that while she and her travel companion knew they wanted to include all of the iconic sights like the Eiffel Tower and Louvre Museum, the rest of the trip was a big question mark.
Perfect – that's exactly where I do my best work!
If you're thinking about working with Montage Travel but would like to know more about the itinerary planning experience, take a look at Clarice's experience as shared with me in our post-travel interview! (Thanks, Clarice!)
THE ITINERARY PLANNING PROCESS
During the trip consultation call, Clarice and discussed what she and her travel companion were most looking forward to during their trip, how many days of vacation time they had, and which sights were "must-see" in their book. Using that information as our guide, we discussed my three travel services and all the ways that I could help.
Clarice realized that the itinerary planning service that best fit their needs was the Custom Door-To-Door Itinerary service.
The Traveler Questionnaire they completed helped me get to know more about their interests, preferences, travel pace, budget, and priorities. One clear priority was that they make the most efficient use of their time and maximize the number of sights they could see in this incredible city.
Their ideal travel pace and length of stay was perfect for alternating between activity-dense days and more relaxed days (1 day on, 1 day off). The itinerary for their 10-day adventure included a couple of guided walking tours through neighborhoods, visits to the "must-see" sights, as well as a few of my favorite lesser-known sights.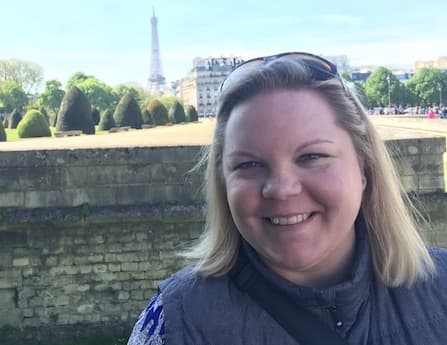 Q & A WITH CLARICE, THE HAPPY TRAVELER
Q: WHAT DO YOU NORMALLY STRUGGLE WITH WHEN ITINERARY PLANNING FOR YOUR OWN TRIPS?
CLARICE: I find the unfamiliarity of a destination pretty daunting. So, things like how to get around, where to stay, where to eat – and how to avoid missing something amazing. I knew a little bit about Paris and could speak some French, but I didn't think that was going to get me very far if I wanted to have a truly amazing trip.
The one thing I kept thinking was, 'Gosh, I don't want to get stuck at just touristy places!' I wanted an authentic Paris experience – not just the tourist experience.
Q: DID YOU HAVE ANY RESERVATIONS ABOUT SPENDING MONEY ON A CUSTOM ITINERARY?
CLARICE: Yes, because this is the first time in my life I've ever done that. Even though it objectively makes sense to have an itinerary planner help, I wasn't sure about adding extra costs to a vacation that I had already expected to be expensive.
But I eventually realized that there's real value in having someone who has as much experience as you do to help with trip planning. Not only that – but having the stress of planning lifted from my shoulders really was an amazing feeling. If you recall – when I first called you, I was pretty overwhelmed!
The value you brought to my trip was incredible. I have zero regrets. In fact, if I'd prefer to have a professional plan all my trips for me from now on!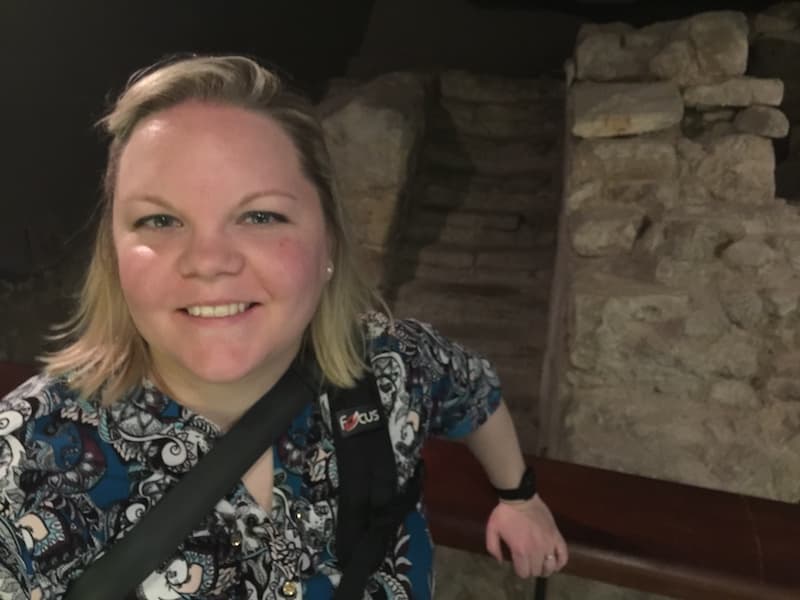 Q: HOW DID HAVING A CUSTOM ITINERARY CHANGE THE WAY YOU TRAVEL?
CLARICE: Having you create my itinerary definitely maximized the number of places that I saw! The whole trip flowed so well and I love that flexibility was built into it. I was able to easily adjust my sightseeing if I wanted to see one place instead of another – without messing up the overall plan – which I couldn't have done if I didn't have an itinerary.
I have memories of past trips, where I stood around trying to figure out what to do next – it's such a waste of time – and it increased my stress!
Having a plan also made it a more relaxing and leisurely experience – exactly what travel and vacation is supposed to be!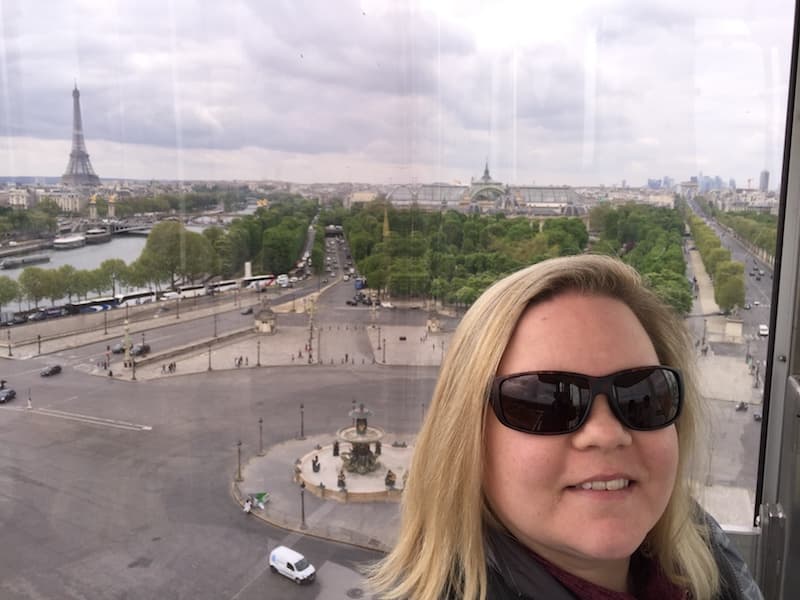 Q: DID THE TRIP MEET (OR EXCEED!) YOUR EXPECTATIONS?
CLARICE: Definitely exceeded my expectations! What you put together really was a perfectly curated blend of what I wanted to see and do. Some of the recommendations you made – I wouldn't have found on my own! I wanted non-touristy and authentic and that's what you gave me.
This vacation really felt like a vacation. We knew where to go, what to do, and how to do it – that was way better than I ever imagined it would be. I expected international travel to be overwhelming. A nerve-wracking experience and I was going to have to figure out all of the pieces to the puzzle – but it was already done and I didn't have to do any of that. Total bliss.
Q: WOULD YOU USE MONTAGE TRAVEL TO HELP WITH PLANNING YOUR NEXT TRIP?
CLARICE: Yes! Without a doubt!
To anyone considering hiring Cassie to plan their European trip: Cassie was professional, very personable, and pleasant. Super fun to brainstorm with – there is definitely a teamwork aspect to the planning with her. I know she took my concern about maximizing value to heart and really understood what I was seeking from the experience. The return on your investment is amazing and I couldn't recommend her enough!
DREAMING OF YOUR OWN TRIP OF A LIFETIME?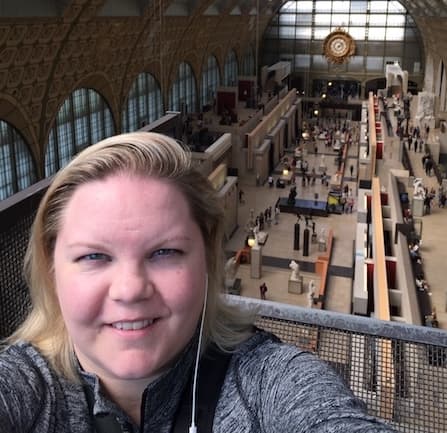 Whether you're a seasoned traveler or it's your first trip to Europe, like Clarice, a good itinerary makes touring more efficient, stress-free, and enjoyable.
Don't let the overwhelm of planning a European trip stop you from traveling. Get your own custom itinerary designed by me – an Itinerary Planner with over a decade of experience traveling Europe and crafting itineraries for clients. I'm passionate about making your travel dreams become treasured memories. All itineraries are crafted to fit your unique travel style, interests, budget, and pace. Unlimited travel advice and unlimited itinerary revisions included!
And, for travelers who enjoy the trip planning but want the oversight and first-hand experience of a European Destination Specialist to make sure you don't miss anything – check out my Travel Consulting service. Travel Consulting includes unlimited travel advice and the review of up to three versions of your itinerary!
Not sure where to start? Contact me for a free, no-obligation 20-minute consultation, and we'll figure it out together!
SAVE TIME. AVOID FRUSTRATIONS. EXPERIENCE A BETTER VACATION.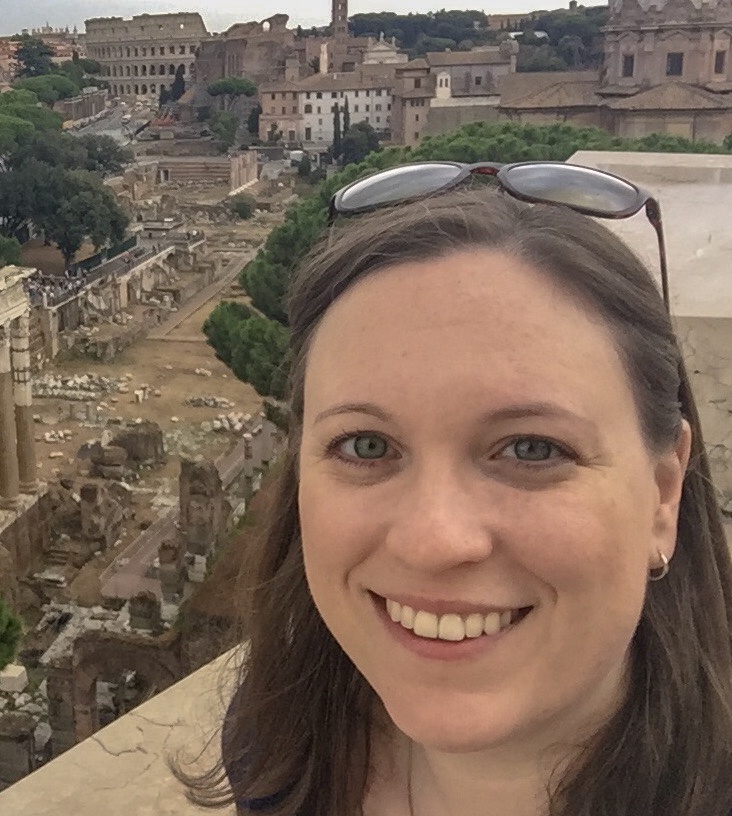 Hi, I'm Cassie! Here at Montage Travel, I'm crafting custom itineraries for independent travelers who want to make the most out of their valuable vacation time in Europe (who wouldn't?).
My mission is to ensure travelers like you save time on planning and experience frustration-free trips with a well-optimized itinerary. Each and every itinerary I create is made from scratch and tailored specifically to your interests, travel pace, and preferences. An optimized itinerary and practical travel advice go hand-in-hand and are essential factors that will determine how much you will enjoy your vacation. Equipped with your own itinerary, you'll see more by visiting sites during less crowded times, you'll know which museums are best explored independently and which are enriched by visiting with a guide, and you'll avoid getting lured into a tourist trap restaurant that will cost you more and be less authentic than the restaurant I'll point you towards just down the street that caters mostly to locals.
Travel with confidence. Itineraries include unlimited revisions and unlimited 1-on-1 travel advice.