In today's ever-changing travel environment, you might be wondering when to buy tickets for your tours, at museums and attractions, hotels, and even flights. After all, these are all essential elements when it comes to planning your European vacation.
Strategizing when to buy tickets so you don't lose money in case of cancellation (due to concerns about spiking infection rates, border restrictions, or whatever it may be) is now one of the first things I address as a part of the itinerary planning process. 
No one wants to lose money. To limit or avoid it during these uncertain times requires being more flexible and thoughtful when making travel plans.
What follows is my general advice. However, best practices can vary based on the destination, dates of travel, how many people are traveling, and a myriad of other factors.
When to Buy Tickets for Tours & Activities
I recommend only booking refundable tours and only with reputable tour operators where you have a reasonable expectation that they won't go out of business. Unfortunately, with tourism being one of the hardest-hit industries during the pandemic, I've seen operators suddenly close their doors and become unreachable for refunds (fortunately, I didn't work with any of them).
I don't want to see this happen to you!
One way you can secure your tour tickets in advance is by booking with my preferred tour supplier partner, Project Expedition. Project Expedition holds your funds in a trust until you go on your tour, therefore providing you with the assurance that you can get your money back in case of a sudden tour operator closure – or if the guide doesn't show up.
You'd still be subject to a tour's cancellation policy, but these terms are as lenient as ever. In many cases, you have up until 24 hours before your tour to cancel for a full refund.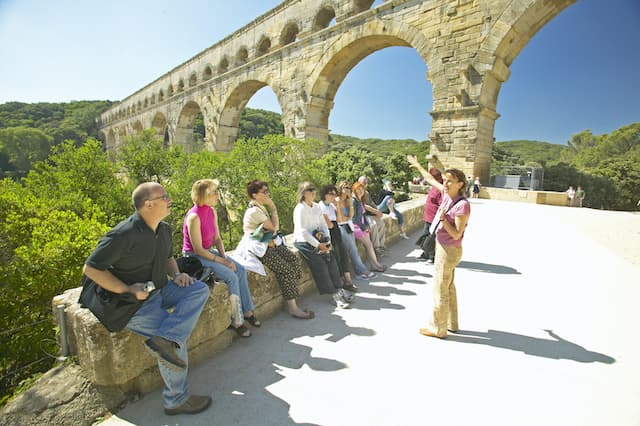 When to Buy Tickets to Museums & Attractions
In almost every case, museum tickets are non-refundable. Throughout the pandemic, I have been recommending waiting about a week or two before your travel dates to book these tickets.
The only exception to this is for museums or attractions that WILL sell out – I'm thinking about the Eiffel Tower at sunset, a Roman Colosseum ticket with underground access, and Buckingham Palace during those precious few months it's open to the public.
In this case, to secure these tickets, you might just have to be okay with losing the money in case of trip cancellation. Or, be sure to buy travel insurance (see below).
When to Book Your Hotel
It's generally safe to book your hotels well in advance – just steer clear of those "Best Rate, Non-Refundable" offers. Even if the hotel offers a 10% savings to pay in advance, it's rarely worth it if you value peace of mind.
Hotel rates at many (not all) destinations are very competitive right now. If you're thinking about traveling in Spring or Summer 2022, booking those dates now could very well offer significant savings versus waiting to book as you get closer.

When to Buy Tickets for Your Flights
This is a tougher one to offer generalized advice about because it can vary so much by each individual reservation. But, for those looking to get the most flexibility out of their flight ticket, I recommend waiting to book your flights until about 3 months prior to travel.
One of the biggest factors that would change my advice would be if you were traveling during peak travel dates (aka. Summer, the holidays) and to destinations in high demand. "High demand" destinations include all 3 cities I'm a Certified Travel Expert in: Paris, London and Rome.
What do I mean when I say you'll get the most flexibility out of waiting?
Primarily I'm thinking about a situation where your ticket is issued many months in advance and then you wind up having to cancel your trip as your departure date approaches. For most fare classes and with many airlines, you may be eligible for a flight credit voucher. But the catch is, you must travel with that credit within 1 year of the original ticket issue date, not your planned travel date. Assuming you want this window to be as long as possible, it will pay off to hold off.
If booking on your own, read all fare rules very carefully. If I'm designing your itinerary and booking your flights, I'll bring you the best options for your specific trip.
Buy Travel Insurance
Travel Insurance is more important than ever. I won't go into all of the details here, but I did want to highlight one benefit that some travel insurance plans offer. It's called "Cancel for Any Reason." It's one of the only ways you cancel your trip and still get a full or partial refund of all non-refundable purchases made toward your trip.
Because this benefit covers any reason, it is also one of the more expensive travel insurance options. But this can be a reassuring option for those who prefer to book without restraint.
Of course, another big reason to get travel insurance is for the medical benefit in case you were to get sick during your trip. It provides peace of mind for "just in case."

Whether you're currently planning a trip or just thinking about what the logistics might look like if you were to start planning a trip to Europe in 2022, I hope you found these general guidelines regarding when to buy tickets helpful.
For more specific advice, contact me to schedule a trip consultation call to discover the different ways I can help with your travel planning.
SAVE TIME. AVOID FRUSTRATIONS. EXPERIENCE A BETTER VACATION.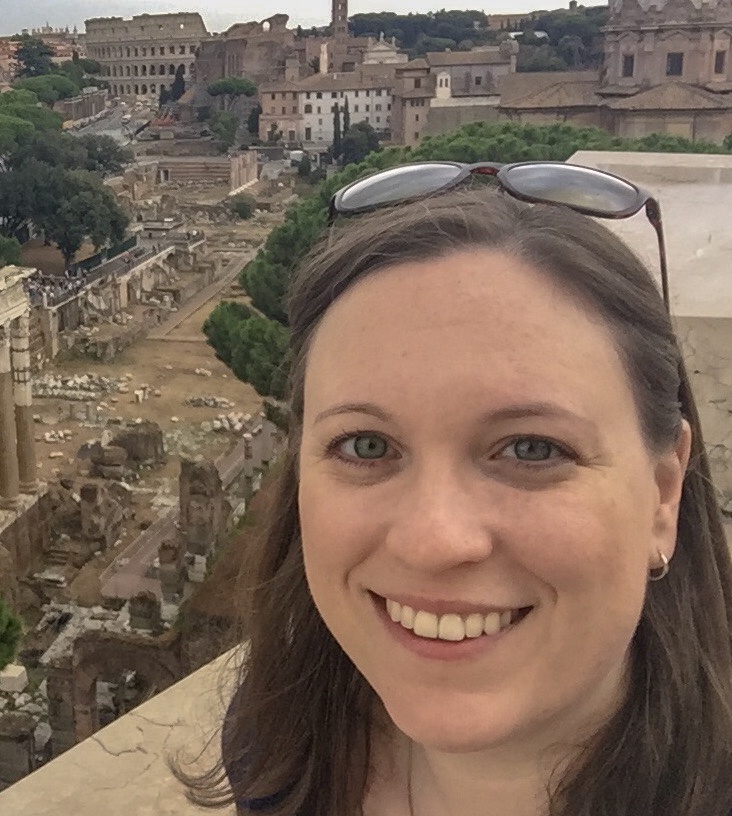 Hi, I'm Cassie! Here at Montage Travel, I'm crafting custom itineraries for independent travelers who want to make the most out of their valuable vacation time in Europe (who wouldn't?).
My mission is to ensure travelers like you save time on planning and experience frustration-free trips with a well-optimized itinerary. Each and every itinerary I create is made from scratch and tailored specifically to your interests, travel pace, and preferences. An optimized itinerary and practical travel advice go hand-in-hand and are essential factors that will determine how much you will enjoy your vacation. Equipped with your own itinerary, you'll see more by visiting sites during less crowded times, you'll know which museums are best explored independently and which are enriched by visiting with a guide, and you'll avoid getting lured into a tourist trap restaurant that will cost you more and be less authentic than the restaurant I'll point you towards just down the street that caters mostly to locals.
Travel with confidence. Itineraries include unlimited revisions and unlimited 1-on-1 travel advice.