After multiple trips, tons of in-depth personal research in places like Rome, London, and Paris, and years as a travel expert specializing in custom-designed itineraries, here's something I'm confident about: I definitely know how to plan a trip to Europe.
From choosing a destination to booking lodging and transportation to making sure all your documents are in order, there's a lot to keep track of.
I want to give you the inside track on my planning process so that you can enjoy your trip with the least amount of stress possible. Because there's nothing like that amazing moment when your plane takes off and you are officially on vacation (it's one of my favorite feelings!) — and it's even better when you know everything's in order.
So, the countdown is on. Are you ready?
6-9 months out
The "biggies": taking care of non-negotiable and high-demand items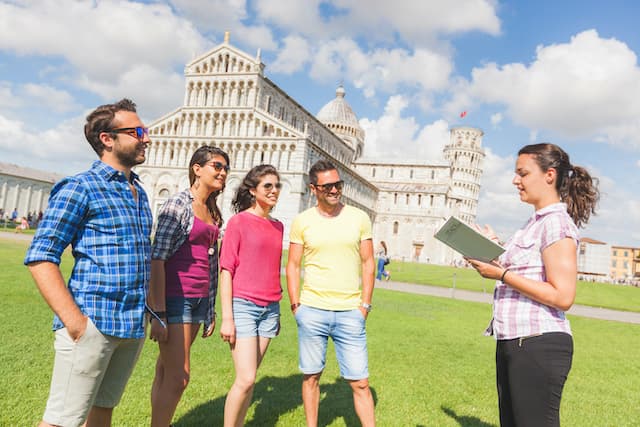 This is when you want to choose your destination(s) and prepare an itinerary outline: which country (or countries) you want to visit, which cities are on your must-see/stay list, and the pace at which you'd like to travel.
This third consideration (pace) is incredibly important when you're approaching how to plan a trip to Europe and can really affect the quality and restfulness of your trip. Sometimes people assume it's best to see as much as possible and fill every spare minute — but in my experience, the ideal itinerary will find a nice balance between seeing and savoring.
So ask yourself: Are you someone who likes to be in a different place every night on a whirlwind tour? Or do you prefer to have the time to linger?
Once you know your destination(s), it's time to book your flight to and from Europe.
For any high-demand accommodations, tours, or events that are likely to get booked out early, now is the time to reserve your spots.
And don't forget to double- (and triple-) check your passport and any other essential travel documents. Remember: your passport has to be valid for six months after your return date.
Cassie's Tip: Did you know that September/October is usually when early bird fares are released for the following year? So if it works with your general timeline, even if it's a bit more than 9 months out, this can be a great time to scout the best deals on flights.
3-6 months out
In-country essentials

If you're planning on visiting more than one country, this is the time to book inter-Europe flights.
By this time, you've prioritized your sightseeing list and should know what your day-to-day plans will be: museums, tours, local attractions, historical sites, day trips, etc.
This is also when you should finalize your accommodations and book any long-distance train tickets that you'll need for traveling in-country or between countries. Train travel across Europe is easy, convenient, fast, lovely, and generally quite organized.
For example, London ⇒ Paris is less than 2.5 hours, with no airport hassles or transfers. It's very easy to have a "home base" city and then plan day trips out from there — even to other countries!
Cassie's Tip: This is for grown-ups, too, but especially if you are traveling with kids — don't overbook your days. Give yourself LOTS of room to rest. People often think they can cram in four sights in a day — but in reality, one or two things per day is plenty. Make time for relaxed meals, time in parks, walks to stretch your legs, fresh air. I promise: it will triple your enjoyment.
3 months out
Local transport and finalizing lodging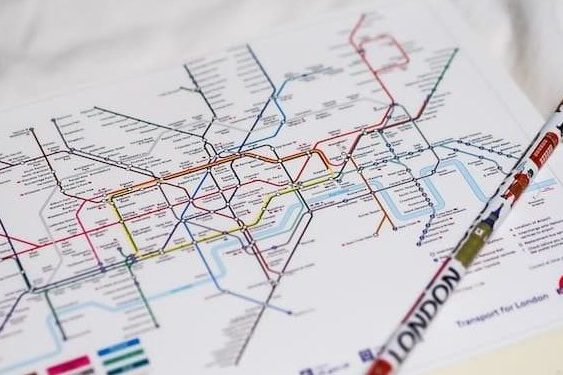 If there are any places you haven't secured a hotel, or if you've tweaked your itinerary in any way — this is the perfect time to tie up any loose ends.
Also, local transport like rail lines usually allow booking 90 days in advance. So this is when you should be researching your sightseeing plans, determining different station stops, and getting the tickets you'll need.
Cassie's Tip: Part of knowing how to plan a trip to Europe is figuring all these details out, and this phase of planning can get overwhelming very quickly — especially if you're new to your location's transportation systems or are unfamiliar with a city. Guidebooks can help, but if you need expert input, don't hesitate to call on someone who knows these systems inside and out. I can save you dozens of hours of confusion, stress, and meandering the Internet!
2 months out
Almost there!

Unless a certain tour is very high-demand (think: Versailles Bike Tour), two months should be enough time to secure your spot on the sightseeing tours of your choice.
Does your itinerary call for an airport transfer? Now is a good time to book your private driver to/from the airport.
1 month out
Final details — oh, and don't forget the food!

If you have a folder with all the info you'll need, this is a great time to get well and truly organized.
Make sure all reservations are confirmed.
Print out — or digitally have a place with easy access — documents with any special instructions you might need. This can include contact info, driving directions, check-in guidelines, or important reminders.
If you have a favorite travel app or guide that you want to upload to your smartphone, this is the time to get that all set up. Montage Travel uses an app where clients have easy offline assess to their full itinerary details, entry tickets, GPS maps, documents, and more.
And — maybe the most important of all! — make and finalize any dinner reservations. A well-fed traveler is a happy traveler!
Cassie's Tip: In the era of COVID-19, it's critical to stay on top of any and all requirements. Protocols might be different in different countries, and of course things are changing all the time. So check: What tests do you need before you leave, when you're in-country, and before you depart? Are you expected to quarantine? Do you need proof of vaccination?
Enjoying and learning how to plan a trip to Europe
Some people love the thrill of the hunt when it comes to making travel plans. Others find it overwhelming and exhausting. If you know you'd love a trip that's all of the fun and none of the planning stress, I've got the experience to design a custom itinerary that will be perfectly curated for you — your needs, your interests, your passions, your timeline. If you've got questions, I'm happy to chat. You can find me here.
SAVE TIME. AVOID FRUSTRATIONS. EXPERIENCE A BETTER VACATION.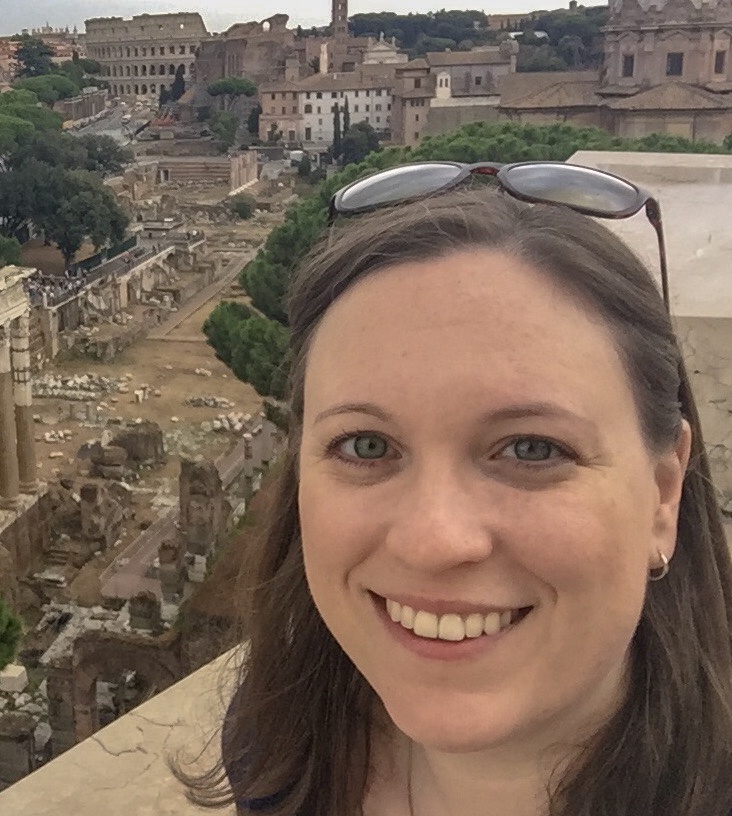 Hi, I'm Cassie! Here at Montage Travel, I'm crafting custom itineraries for independent travelers who want to make the most out of their valuable vacation time in Europe (who wouldn't?).
My mission is to ensure travelers like you save time on planning and experience frustration-free trips with a well-optimized itinerary. Each and every itinerary I create is made from scratch and tailored specifically to your interests, travel pace, and preferences. An optimized itinerary and practical travel advice go hand-in-hand and are essential factors that will determine how much you will enjoy your vacation. Equipped with your own itinerary, you'll see more by visiting sites during less crowded times, you'll know which museums are best explored independently and which are enriched by visiting with a guide, and you'll avoid getting lured into a tourist trap restaurant that will cost you more and be less authentic than the restaurant I'll point you towards just down the street that caters mostly to locals.
Travel with confidence. Itineraries include unlimited revisions and unlimited 1-on-1 travel advice.
MORE FROM THE MONTAGE TRAVEL BLOG

Getting the experience of an authentic afternoon tea in London is one of those traditions that gives a visitor genuine insight into English culture. There …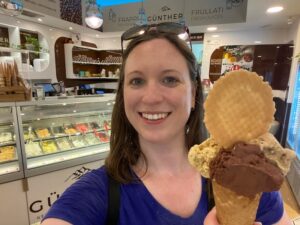 After a whole lot of sampling in the name of research – I love my job! – I'm delighted to share with you 8 fabulous …