Winter is gone and sunny days and warmer temperatures are getting to Europe. As spring blooms in the Old Continent, many of my blog subscribers and clients get curious about my suggestions for the best places to visit during the season.
And while I'm sure you'll have an amazing time no matter where in Europe you visit, there is one destination that usually makes the top of my "must-sees" during springtime – it's the gardens of Keukenhof in the Netherlands.
So pack your imaginary bags and let me guide you through the "Garden of Europe."

When most people – myself included! – think of the Netherlands they probably instantly picture the iconic windmills and the endless fields of blooming tulips and other flowers for which the country is famous.
But Keukenhof goes above and beyond anyone's expectations for what is definitely a once in a lifetime experience. The famed park and greenhouse complex is the largest flower garden in the world, where more than 7 million tulips, daffodils, orchids, and other bulbs fill in the fields with bustling colors and fragrances.
When you enter this enchanting place, you're invited to enjoy it in your own way – whether it's for a romantic outing with your better half, a relaxing family afternoon stroll, or simply spending a good time with friends, tour group or other like-minded nature-lovers. Or do it all at once – the choice is yours!
A SPRINGTIME DELIGHT

Even though Keukenhof is only open to the public for the spring duration (approximately 8 weeks), it still draws in over 1 million visitors from all over the world, every year. The park is located in the town of Lisse, not far from Amsterdam, making it possible to fit into a well-crafted itinerary so you can make the most out of your time abroad!
The huge garden stretches over a staggering 79-acre of bulb fields, gently outlining several charming lakes, pavilions, and structures nestled amongst the flowers. It's so easy to lose yourself among the rainbow colors, fragrances, and carefully curated landscaping!
A COLORFUL NEW THEME EACH YEAR
At Keukenhof, visitors are welcomed with a new "scent-sational" spectacle of colors and perfumes each year. No Spring is ever the same, giving tourists yet another good reason to consider revisiting the park time and again.
Unfortunately, in 2020 the gates to the Garden of Europe will be closed to the public, due to the Coronavirus pandemic. Instead, the beautiful flower fields are brought to the public via Keukenhof's official social media channels, planting a seed in our minds to start dreaming of our next year's Spring trip.
FAMILY-FRIENDLY ACTIVITIES AT KEUKENHOF

It's not just about the endless flowing sea of pristine flowers, but Keukenhof offers plenty of family-friendly activities for everyone to enjoy: visit gorgeous themed pavilions, take the canal boat tour, rent a bike, or explore an iconic on-site windmill.
While adults will love a slow-paced stroll down the fields and soaking in the scenery, kids might need an extra incentive to fully enjoy the experience. Keukenhof has got you covered with plenty of fun activities for the youngsters – from large playgrounds and Scavenger Hunt adventures, to a petting zoo and a fun garden maze.
And because no kid-friendly trip is ever complete without some yummy treats, there's even a snack house that features children's meals with mini Dutch pancakes as well as neighboring food carts with popcorn and cotton candy. Honestly, the trouble would be convincing them not to go again next year!
THE BEST TIME TO VISIT

As I've mentioned earlier, Keukenhof is only open during the Spring, for roughly two months. But you may be wondering what's the best period to catch the flowers in full blooming glory.
In truth, there's no way of predicting the absolute best time to visit, since the weather conditions dictate the timing of the blooms. But don't worry! No matter when during its 8-week duration you decide to step into the marvelous Garden of Europe, you are in for an unforgettable experience, with plenty (read: millions) of flowers blooming with no end in sight.
AVOIDING CROWDS

One of the things I am most proud to be able to provide my clients is optimizing their visiting hours at popular attractions to best avoid large crowds and wasting precious vacation time standing in long ticket lines.
For Keukenhof, I recommend going later in the day and choosing a weekday (Monday-Wednesday is best). Alternatively, arrive at opening (8 am), explore the park until mid-day, and then venture out into the town of Lisse for a bike ride among the many tulip fields.
Not only will you avoid the most crowded hours, but mornings and evenings also provide the best natural lighting for your photos!
WHEN IS KEUKENHOF OPEN?

Keukenhof is open every year from late-March to mid-May. In 2020, before the pandemic closed the park for the season, they were going to open daily from 8 am to 7.30 pm from March 21st to May 10th, including Sundays and holidays. Next year will likely have similar dates and hours.
GETTING TO KEUKENHOF

It's easy to get to Keukenhof from multiple points in Amsterdam and beyond. I recommend purchasing the "Combiticket." It includes entrance into the park plus your choice of transportation. Choose from a train + bus journey or bus only. Prices and journey times vary by your departure location.
LET ME TAKE YOU TO THE KEUKENHOF GARDENS
When it comes to travel planning, the Devil really is in the little details. Sometimes all it takes is one bad event to give your whole travel experience a bittersweet taste. For example, have you ever shown up to a museum only to find it closed or missed out on an experience because you didn't know tickets must be purchased in advance?
But that's exactly where I come in to help! Not only I take away the hassle and time-consuming task of planning every detail of your trip, but my itineraries are fully personalized to match your own travel preferences, special interests and pace.
So if you'd like to plan a visit to Keukenhof or any other European destination, be sure to check out my signature Door-to-Door itinerary service. It includes unlimited travel advice as well as suggestions and the booking of accommodations, attractions, transportation and activities.
Everything is carefully thought of so you can simply pack and fully enjoy your time abroad, never having to worry about where to go next, what to do or how to get there!
When you are ready to start planning your trip, contact me to schedule your free 20-minute trip consultation call!
SAVE TIME. AVOID FRUSTRATIONS. EXPERIENCE A BETTER VACATION.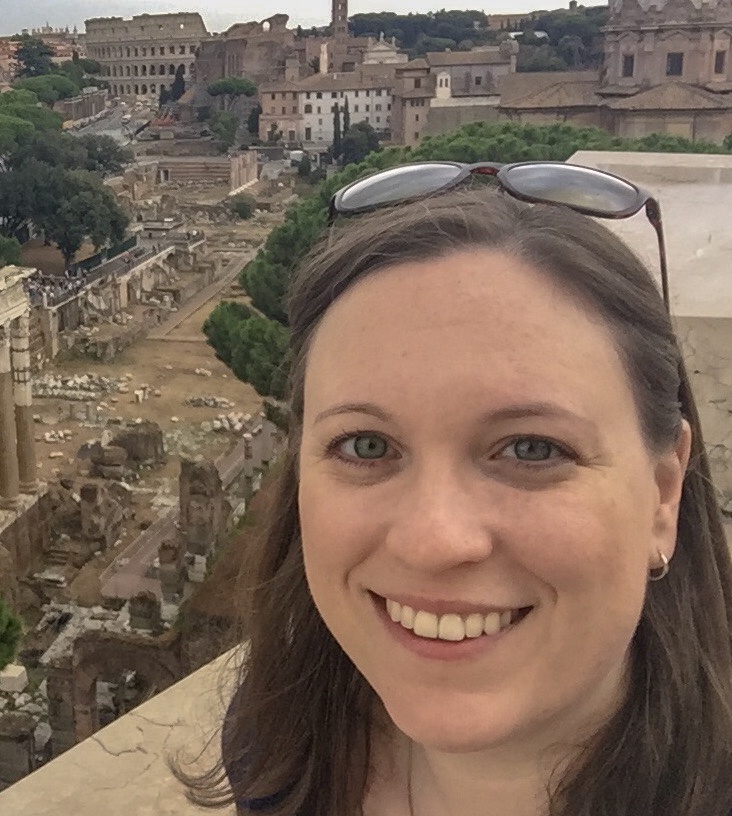 Hi, I'm Cassie! Here at Montage Travel, I'm crafting custom itineraries for independent travelers who want to make the most out of their valuable vacation time in Europe (who wouldn't?).
My mission is to ensure travelers like you save time on planning and experience frustration-free trips with a well-optimized itinerary. Each and every itinerary I create is made from scratch and tailored specifically to your interests, travel pace, and preferences. An optimized itinerary and practical travel advice go hand-in-hand and are essential factors that will determine how much you will enjoy your vacation. Equipped with your own itinerary, you'll see more by visiting sites during less crowded times, you'll know which museums are best explored independently and which are enriched by visiting with a guide, and you'll avoid getting lured into a tourist trap restaurant that will cost you more and be less authentic than the restaurant I'll point you towards just down the street that caters mostly to locals.
Travel with confidence. Itineraries include unlimited revisions and unlimited 1-on-1 travel advice.