There's no question that the city of Rome and all of its must-see sights could keep a curious traveler occupied and enthralled for weeks. But if you're looking for a breather in the middle of your Roman holiday, Italy's awesome public transport makes day trips from Rome an easy choice that can add so much richness to your trip.
Hop a train, and in less than two hours, you can reach some of Italy's most famous sites and take in some of its most breathtaking scenery. Then, you hop back on and can be back at your Rome-base in time for a delicious dinner and passeggiata.
What could be better?
Here are 12 of my favorite easy-to-reach day trip sights and destinations:
POMPEII (with Naples and Amalfi Coast option)

It's difficult to imagine how a bustling city of 20,000 people could disappear in a day. The sheer shock of that moment is part of the eerie attraction of Pompeii.
Even though its demise was horrific, the way the city was destroyed also preserved in real time the life of Romans 2,000 years ago, making it a riveting archeological treasure trove and one of the most popular day trips from Rome. Walk the streets, see the temples, and visit the Forum Granary, where you can see the plaster casts of residents who were stilled in time by the eruption.
It's important to note that many of the artifacts recovered from Pompeii are housed in nearby Naples at the Naples Archaeological Museum. So it's well worth the time to tour both the ruins at Pompeii and the incredible art at the museum (not to mention all the wonderful sights there are to take in on a day trip to Naples!).
Cassie's Tip: When we work together on your custom itinerary, so many things become possible! How does a day trip to the Amalfi Coast sound? Or, let's get you on this full-day tour, where you can explore both Pompeii and the picture-perfect village of Positano on the Amalfi Coast!
TIVOLI

An easy 18 miles east of Rome, the medieval hill town of Tivoli offers a feast for the senses and a perfect escape from the press and noise of the big city, making it one of the most restorative day trips from Rome.
In fact, Tivoli is where the First-Century Roman emperor Hadrian went when he wanted to escape the (political) noise of Rome. Hadrian created a palatial retreat at Villa Adriana that reflected his interests and the scope of his empire, filling the 300 acres with re-creations of famous structures from around the world. Today, you can see the ruins and meander through the lush grounds.
If you want to immerse yourself in a spectacular garden experience, there's nothing like the Villa d'Este. Initially built in the 1550s as a luxurious residence for the then-famous (and eventually exiled) Cardinal Ippolito d'Este, the villa's grounds feature burbling pools, waterfalls, huge fountains, and incredible natural landscaping, all set into the steep and majestic hillside.
And if it's nature and hiking you're craving, Tivoli offers an idyllic getaway at Villa Gregoriana Park. This steep, lush, and lovely park offers walking trails that climb and descend past waterfalls, gigantic ancient trees, the Aniene River valley, and pockets of wilderness.
CASTEL GANDOLFO

Have you ever wondered what the Pope does on vacation? Well, wonder no more!
Castel Gandolfo, a gorgeous lakeside town (which is technically an extension of the Vatican and not under the jurisdiction of Italy), offers a fascinating glimpse into where popes past have gone to escape the summer heat for the last 400 years.
Pope Francis found he wasn't using the vast estate for himself and chose to open it up as a museum. So now, at the papal palace itself, in addition to tootling around the opulent Barberini Gardens, you can peek into the pope's private chapel and bedroom, which were previously closed off to the public.
This tour offers not only an informative guide around the residence — it also allows time to explore the impossibly beautiful town, and offers flexible return train tickets so you can come back whenever you're ready.
OSTIA ANTICA & THE APPIAN WAY

While technically a part of Rome, these two not-to-be-missed day trips from Rome still require a full day away from the city center, and are well worth the side trip!
Ostia Antica is possibly one of the best-preserved ancient cities in the Western world. Many people prefer it to Pompeii, both because of how much remains intact, and because it is often less crowded and quieter than Pompeii. Strolling the streets, being able to walk into apartments, and even read the menu at a tavern used by ancient Romans, it's not hard to envision what life would have been like in this bustling harbor town of 60,000 people. The amphitheater is still in use to this day!
In what is truly a marvel of engineering, the Appian Way rightly earned its nickname as the Queen of Roads. Stretching for more than 430 miles, it offered the straightest, smoothest route into and out of Rome — all dug and laid by hand more than 2,300 years ago. Perfect for a bike ride or a walk, you can follow the Roman section of the Appian Way and take in the ruins, fascinating labyrinthine catacombs, public baths, and mausoleums of the ancient world.
ORVIETO, VITERBO, AND FLORENCE

All three of these cities offer more than enough for a longer weekend getaway — but if you are pressed for time, with a custom-designed itinerary, you can absolutely craft a well-planned visit to any of these day trips from Rome.
Orvieto is just 1.5 hours away by train. Set dramatically on volcanic tuff, this cliffside village offers a marvelous view of the rolling Umbrian hills. Visit the magnificent duomo, tour the papal residence, sample the region's signature wine, or explore (with a guided tour only!) one of the 1,200 tunnels that wind underneath the city.
Like Orvieto, Viterbo was also the site of a papal residence. Just two hours away by train, it also boasts a beautiful gothic cathedral, renowned thermal springs, and a host of great traditional restaurants.
Florence, like Rome, could easily entice a traveler for days. But at just 2 hours away by high-speed train, you could technically see Michelangelo's David, climb to the top of the rightfully-famous Duomo, walk along Ponte Vecchio, and be back in Rome in time for dinner. Phew!
Cassie's Tip: Florence makes a great home base for day trips itself. In fact, if you have more time to spend, there are plenty of things to do in Florence after you've visited the big must-see sights.
PLAN YOUR DAY TRIPS FROM ROME

For those of us who live in the geographical vastness of the US, we tend to think of "neighboring" states as being hours and hours away. Part of the magic of more compact European countries is that so much is so close. With some strategic itinerary planning, you can explore new cities and regions in a day.
And when you work with me, I can arrange everything ahead of time — so all the stress is lifted, and you have more time to enjoy all that amazing Italy has to offer. If you're interested, check out my Travel Services to see the different ways I can help and schedule a call with me to discuss!
SAVE TIME. AVOID FRUSTRATIONS. EXPERIENCE A BETTER VACATION.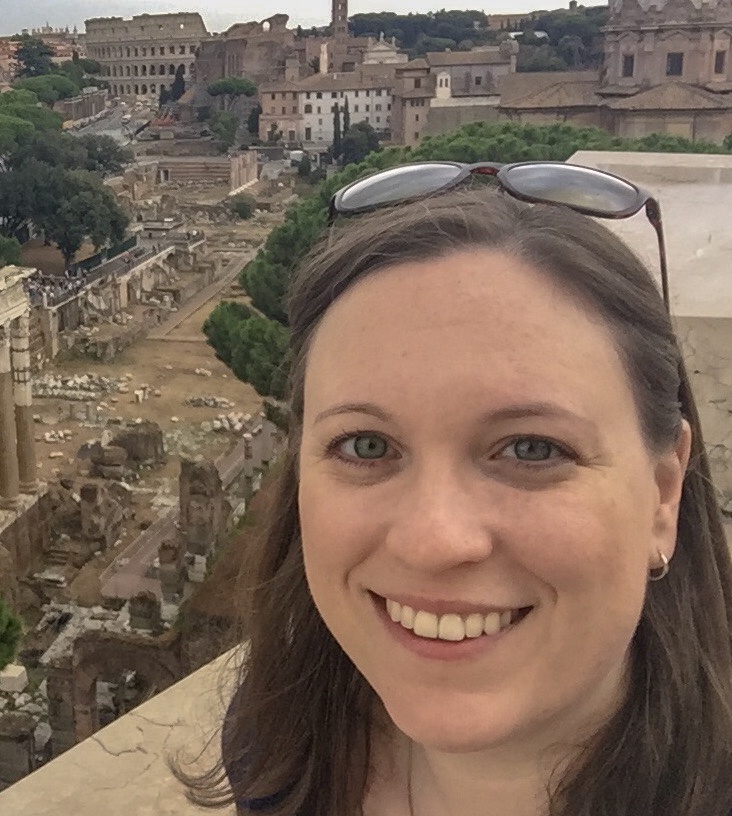 Hi, I'm Cassie! Here at Montage Travel, I'm crafting custom itineraries for independent travelers who want to make the most out of their valuable vacation time in Europe (who wouldn't?).
My mission is to ensure travelers like you save time on planning and experience frustration-free trips with a well-optimized itinerary. Each and every itinerary I create is made from scratch and tailored specifically to your interests, travel pace, and preferences. An optimized itinerary and practical travel advice go hand-in-hand and are essential factors that will determine how much you will enjoy your vacation. Equipped with your own itinerary, you'll see more by visiting sites during less crowded times, you'll know which museums are best explored independently and which are enriched by visiting with a guide, and you'll avoid getting lured into a tourist trap restaurant that will cost you more and be less authentic than the restaurant I'll point you towards just down the street that caters mostly to locals.
Travel with confidence. Itineraries include unlimited revisions and unlimited 1-on-1 travel advice.
MORE FROM THE MONTAGE TRAVEL BLOG