I just returned from 9 days of Irish sightseeing bliss – and I have to say – these 4 top sights in Ireland exceeded even MY expectations!
I had been to Dublin before, but this was my first opportunity to explore the island first-hand (and not just through planning a client's travel itinerary). What surprised me most was how the scenery changed with each County…. each seemingly competing to be the most beautiful!
My Ireland itinerary took me from County Dublin, through the west coast counties of Mayo, Galway, Clare, Limerick, and Kerry, and southern counties of Cork, Tipperary, and Kilkenny. Many visitors to Ireland will find themselves visiting the same counties and wonder:
What should I see and do?
What follows is four top sights in Ireland that I strongly recommend including in your travel itinerary.
ROCK OF CASHEL

Quite simply, this is one of Ireland's most spectacular historic sites. From the years 300-1101 AD, the Rock of Cashel was the seat of the kings of Munster. In about 450 AD, St. Patrick famously baptized King Aengus here (which is why sometimes you'll hear the site referred to as "St. Patrick's Rock"). In 1101, King Murtagh O'Brien gave the Rock to the Church. Since then, two places of worship were built on the site: Cormac's Chapel (built in 1134 in a rare – for Ireland – Romanesque style) and the Cathedral (built between 1230 and 1290 AD).
Today, both buildings still stand on the Rock – the Cathedral is in evocative ruins and the chapel stands whole and recently restored. In an effort to protect the frescoes inside the chapel from humidity, visitors interested in viewing the interior must join a guided tour. Entry is limited to 100 people per day (with as little as 60 people on a rainy day).
Dotting the grounds outside the Cathedral and Cormac's Chapel are beautiful and elaborately decorated gravestones and high crosses. Today the cemetery is full and now someone can only be buried here if a direct relative is (my tour guided noted that there are very few, if any, people left that would a qualify for a spot).
Surrounding the Rock of Cashel is the beautiful and expansive Plains of Tipperary. Just outside of the walls sits the ruined 13th-century Hore Abbey (insert joke here, my tour guide did). It's open for visitors to explore. Nearby is the Tipperary Heritage Trail, for those interested in hiking with the Rock as your backdrop.
RING OF KERRY

One of the world's top scenic drives is Ireland's own Ring of Kerry (officially known as the Iveragh Peninsula). This 135-mile loop road in County Kerry will keep you captivated as the scenery continues to change along the way. One viewpoint after another, this 4.5-hour drive (not including stops) is truly about the journey and not the destination. However, there are several worthwhile stops that will enrich your journey.
One such stop is Staigue Fort, located on the south end of the Ring of Kerry. Built in one of the early centuries AD, and before Christianity came to Ireland, this is one of the largest stone forts in the country. It would have been home to a chieftain's family, guards, servants, etc. Be sure to pay the euro to go inside, climb the steps on the walls, and look out and the beautiful rolling hills of green that completely surround the fort!
Further along the ring, on the west end of the Peninsula, is the lookout point of Coomakesta Pass. Photographers will want to make sure their camera battery is full – the view is majestic! On a clear day, you'll be able to see the tiny islands of Deenish and Scariff in the distance.
If you're driving your own vehicle, I recommend taking the worthwhile diversion off the main tour-bus route and onto the Skellig Ring. This route will treat you to awe-inspiring views of Skellig Michael from multiple vantage points. The word, "Skellig," is derived from an Irish word meaning "splinter of stone" – and that's exactly what it looks like! Skellig Michael, a UNESCO World Heritage Site, is home to a 6th-century monastery. Those interested in getting a closer look can hire a boat from Portmagee to either circle around it or go ashore to hike it.
All along the Ring of Kerry, you'll pass farms with stone wall borders between fields, grazing sheep and cows, beautiful beaches and bays, and jaw-droppingly gorgeous viewpoints (such as the one at Commanaspic Pass and "Ladies View").
When you visit, I recommend making the town of Kenmare your home-base for exploration. Kenmare just might be the perfect small Irish town. Nestled among the beautiful scenery of the Iveragh Peninsula and the Kenmare River, the streets are beautifully manicured, the people are welcoming, and the restaurants are excellent.
DINGLE PENINSULA

The Dingle Peninsula has the distinction of being the westernmost tip of Ireland (and all of Europe, for that matter). In fact, locals like to joke, "the next church over is in Boston!"
Though located just across Dingle Bay from the famous Ring of Kerry, it is still relatively undiscovered by tourists. You'll find it gloriously undeveloped – only about 10,000 people live here – 2,000 of which live in the fishing village of Dingle (my recommended home base). In this part of the country, many residents converse in the Irish language and many of the road signs are in Irish only.
This is a very historic and archaeologically rich area. The most exciting way to explore and learn more about it is by driving (or biking) the 30-mile long ring road called The Slea Head Loop. Soon after departing the town of Dingle, I recommend taking a detour toward the former home of Lord Ventry (now an all-Irish speaking Boarding school). Just outside, you'll find a collection of standing stones featuring Ogham ("oh-um") writing. Ogham is the earliest known form of written Irish going back to the 5th-century BC. Letters are represented in groups of lines carved into the edge of the stones. The stones were most likely used to mark property. It was interesting to see these standing outside and unprotected. But, I later learned that because there are so many of them in the area, it wouldn't make sense to put all of them into a museum. Perfect – I think it's always better to see things "in-situ," where they were meant to be seen.
Beehive Huts (aka Clochans) dot the landscape. These waterproof huts are believed to have been used between the 8th and 12th century AD. They were most likely built for people to sleep in at night, store dry goods, and possibly also as a shelter for animals.
The road at the westernmost edge has several scenic viewpoints from which you can appreciate the natural landscape. Among the sights are Great Blasket Island (with a fascinating history to learn about), Dunmore Head (the westernmost point of Europe), Mount Brandon (the second-tallest mountain in Ireland), Skellig Michael (in the far distance), as well as cliffs, farmland, and ruins.
Cassie's Tip: Two of the top sights in Ireland are scenic peninsula drives. If you only have time for one, consider the sights and attractions of each and choose according to your interests.
CLIFFS OF MOHER

I'm not sure you would find the Cliffs of Moher excluded from any "top sights in Ireland" list…. and when you see them in person, it's not hard to see why. According to a 2018 report by Ireland's tourism board, Fáilte Ireland, the cliffs are the second-most visited sight in Ireland (the Guinness Storehouse in Dublin took the top-spot – how's that for good marketing?).
The Cliffs of Moher formed as part of an ancient river canyon over 300 million years ago. At 5 miles long and about 650 feet tall – they truly are a sight to behold. Visitors can view the cliffs in several ways, among them: from a boat, via the hiking the trail, or from the viewpoints outside of the Visitor's Center (which is very convenient and popular).
For my visit, I chose to take a boat tour offered by the family-run, Doolin2Aran. It was a 1-hour trip; 20 minutes out, 20 minutes at the cliffs, and 20 minutes back. During the 20 minutes at the cliffs, a guide provided a historical context about the cliffs themselves as well as the area around it. He told us that the other half of the Cliffs of Moher could be found in Newfoundland – I haven't been able to verify that, but it's a fun theory (there IS a resemblance!).
I also visited the Cliffs of Moher Visitor's Center. The building itself is almost hard to see, as it is cleverly built to blend into the natural landscape. I found it helpful to start with viewing the exhibits meant to introduce visitors to the cliff's history, geology, and wildlife that call the area home. When ready, there a path leads from the visitor's center out to the cliff's edge. You can walk as little or as much of the length as you like – and enjoy taking pictures from every angle!
Are these top sights in Ireland on your wish list?

While these are 4 of the top sights in Ireland, it really is just the beginning of all of the amazing experiences and beauty Ireland has to offer visitors. Other great attractions include the Arran Islands and Waterford – plus Northern Ireland's Belfast and Derry (to name a few!).
If you're wondering how to prioritize your sightseeing itinerary in Ireland – I can help! European travel itineraries can be logistically complex and time-consuming to plan. Here at Montage Travel, it is my pleasure to offer services that make planning travel stress-free. No more worrying that you'll miss something!
I offer 3 different services, each designed to meet your specific travel needs:
Custom Travel Itineraries – your personalized travel itinerary crafted to your interests, style, and travel pace. I can incorporate these top sights in Ireland plus make recommendations for other fantastic places to visit.
Travel Consulting – unlimited travel advice to help you plan your own perfect itinerary.
Tour & Cruise Matchmaking – matching you with the tour (or cruise) that best fits your style and preferences. Joining a group tour of Ireland is very popular, especially for those who aren't eager to try driving on the "wrong side" of the road.
If you are interested in learning more about my services or are not sure which service is the best option for you – let's chat and figure it out together!
SAVE TIME. AVOID FRUSTRATIONS. EXPERIENCE A BETTER VACATION.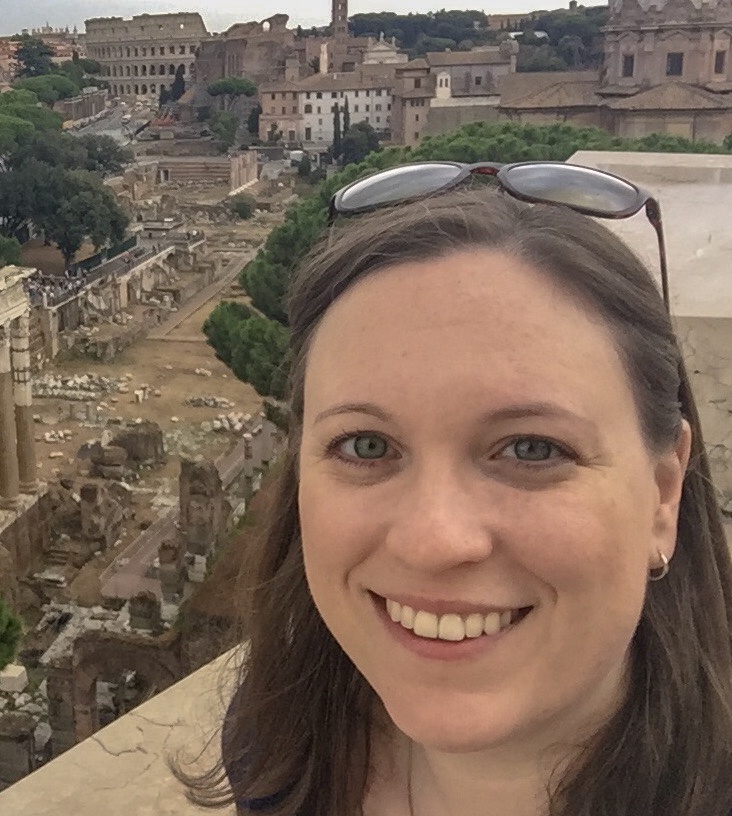 Hi, I'm Cassie! Here at Montage Travel, I'm crafting custom itineraries for independent travelers who want to make the most out of their valuable vacation time in Europe (who wouldn't?).
My mission is to ensure travelers like you save time on planning and experience frustration-free trips with a well-optimized itinerary. Each and every itinerary I create is made from scratch and tailored specifically to your interests, travel pace, and preferences. An optimized itinerary and practical travel advice go hand-in-hand and are essential factors that will determine how much you will enjoy your vacation. Equipped with your own itinerary, you'll see more by visiting sites during less crowded times, you'll know which museums are best explored independently and which are enriched by visiting with a guide, and you'll avoid getting lured into a tourist trap restaurant that will cost you more and be less authentic than the restaurant I'll point you towards just down the street that caters mostly to locals.
Travel with confidence. Itineraries include unlimited revisions and unlimited 1-on-1 travel advice.