Unable to travel and feeling a little restless?
This blog is dedicated to those of you who had European vacation plans in 2020 and have had to either cancel or delay your trip(s) due to the COVID-19 Pandemic. While we wait to be able to travel again, I propose bringing Europe to you.
I have compiled a list of my favorite TV shows currently streaming on popular platforms (Netflix, Amazon Prime, Hulu, and more). You will find a variety of genres including documentary-style programs such as "Rick Steves' Europe," historical fiction including one of my favorites, "The Last Kingdom," and some of the best entertainment coming out of Europe, such as Germany's "You Are Wanted."
I know many travelers (myself included!) enjoy preparing for a trip by watching movies and TV shows featuring the place you are anticipating visiting. And even more return from a trip eager to delve deeper into the history and culture they just enjoyed. After all, there's nothing like seeing locations from a memorable vacation up on the screen and saying, "I've been there!"
The streaming availability is verified current as of April 2020 but is subject to change at any time.
So, get your streaming on and enjoy your TV binge through Europe! I can't wait to find out which shows are your favorite!
Want to visit these locations in-person when travel resumes?
Bookmark this website. I specialize in crafting custom frustration-free travel itineraries in Europe. Designed especially to your interests, travel style, and preferences. for travelers And if you have a favorite show – let's look into including a filming locations tour on your itinerary!
The Last Kingdom (4 seasons – Netflix)
There's no better show than this one for telling the story of the English Saxons struggle to hold their land at the time when most of today's Great Britain was being conquered by the Vikings. The main character is warrior Uhtred. He was born a Saxon but raised a Danish Viking. Told through his eyes, the viewer will find both sides relatable and the real-life history entirely captivating. Season 4 premieres on April 26th, 2020.
Versailles (3 seasons – Netflix)
A dramatic interpretation of real-life events surrounding King Louis XIV, his court, and the birth of Versailles. Much of the filming took place on-site at Versailles and other chateaux in France, making the true attraction of the show the lavish interiors and meticulous French gardens.
Rome (2 seasons – HBO)
Coupled with a historically accurate story and a detail-oriented production, Rome history buffs will love this one. This is the story of two fictional Roman soldiers told among the backdrop of the very real history of Ancient Rome. Filmed in Italy, of course.
Outlander (5 seasons – Starz, Seasons 1-3 – Netflix)
Based on a popular book series, this is the story of Claire, an English WWII nurse living in 1947 who accidentally time travels to the Scottish Highlands in 1743. The story is a fantasy and the real-life Scottish landscapes will feel like a fantasy, but there's enough real history behind the story to make you appreciate the history and culture of the Scottish people. You may even pick up a few Scottish words along the way!
Rick Steves Europe (10 seasons – Hulu, Amazon Prime, PBS)
Chances are, if you've been dreaming about a trip to Europe, you've already seen episodes of Rick's TV Show. Each episode follows Rick through cities and villages in Europe. His thoughtful commentary and 'live like a local" perspective provide one of my favorite ways to travel from my sofa and I believe you will enjoy it too!
Medici (3 seasons – Netflix)
The Medici Family and Florence are forever linked. If you returned from your trip and wanted to learn more about the powerful Medici family, this show is a fun place to start and you'll enjoy the setting as much of the filming took place in Italy. The third and final season returns on May 1st, 2020.
The Durrells in Corfu (4 seasons – Amazon Prime)
This British comedy-drama series is based on a trilogy of books written by Gerald Durrell. It chronicles his family's move from England to the island of Corfu in Greece in the 1930s. It's a comforting feel-good show that shows us no matter what life throws at us, we can adapt and we can thrive.
Babylon Berlin (3 seasons – Netflix)
A German neo-noir series set in Berlin starting in 1929, based on novels by German author Volker Kutscher. Kathryn Vanarendonk from Vulture says it best, "Part noir, part spy thriller, part historical portrait, Babylon Berlin's characters are striking enough that you're happy to follow along, even when you're not super clear on what exactly is happening."
My Brilliant Friend (2 seasons – HBO)
Set in Naples, the bestselling Neapolitan novels come to the small screen in this Italian-language drama. When her friend, Lila, mysteriously disappears, Elena recalls the history of their friendship spanning more than 60 years. The story is faithfully adapted from the book in all of its complexity and raw (and often brutal) emotion.
Cable Girls (5 seasons – Netflix)
A series set against the backdrop of a 1920's Madrid phone company. Watch as four young women working as "cable girls" struggle for independence, fall in love, and find themselves. If you like Grey's Anatomy, you'll enjoy this drama from Spain.
Vikings (6 seasons – Hulu)
A historical drama series following legendary Viking war chief Ragnor Lothbrok as he leads the Vikings through England and France. This is a darker version of the same history as told in The Last Kingdom. The main difference being that Vikings tells the story exclusively from the side of the Norse men. Look for a spinoff series to premiere on Netflix in 2021.
Sherlock (4 seasons – Netflix)
A contemporary and smart retelling of the crime-solving mysteries you know and love. Benedict Cumberbatch brings author Sir Authur Conan Doyle's detective, Sherlock, to life in a witty and modern way that stays true to the original brand.
Anthony Bourdain: No Reservations (9 seasons – Hulu, YouTube TV, Sling TV)
Join bestselling author, celebrity chef, and travel icon Anthony Bourdain as he travels the globe in search of unique foods and dining experiences. My favorite episode is Season 1, Episode 1 "Why the French Don't Suck." (PS. I miss Anthony Bourdain!)
You Are Wanted (2 seasons – Amazon Prime)
A worldwide success, this fast-moving conspiracy thriller from Germany is about a man, Lukas Franke, who is framed as the mastermind behind a cyber-attack on Berlin. A mysterious hacker has hijacked Lukas' online data and uses it as blackmail for him to do their bidding. As police investigate, Lukas is on a quest to identify the hacker and to clear his name. Filmed in Berlin, this is a Bourne Identity thriller for the small screen that you'll have trouble peeling away from.
Downton Abbey (6 seasons – Amazon Prime)
It's the show that single-handedly launched millions of travel dreams and put Highclere Castle on the tourist map. This popular BBC drama revolves around the lives of the Earl of Grantham's family and the servants that live in the grand estate, Downton Abbey. With several compelling storylines centered around likable characters, beautiful estate interiors, plus a peek into a way of life that is increasingly rare in modern times, the show has something for everyone to enjoy. When you finish the series, follow the characters over to the 2019 Downtown Abbey theatrical film.
Travels with My Father (3 seasons – Netflix)
Travel the world with British stand-up comedian Jack Whitehall and his dry "proper" father. This odd couple is hilarious to watch and very relatable. In season 2, the two travel to Germany, Hungary, Romania, Ukraine, and Turkey.
Alice in Paris (2 seasons – Amazon Prime)
A collection of under 2-minute quirky scripted stories showing adorable Alice walking through Paris and visiting local shops and restaurants. Each episode ends with a business name and address, so I am convinced that even though they call this a show, it's actually a series of very entertaining commercials. I've posted one of my favorite episodes above since it is as short as a typical show's trailer.
Killing Eve (3 seasons – BBC America, Seasons 1-2 – Hulu)
Killing Eve makes my list because multiple episodes take place against the backdrop of European cities. This critically-acclaimed spy thriller is as smart and engaging as the locations are beautiful. It's the story of an MI-5 agent, Eve, as she becomes obsessed with tracking down Paris-based killer-for-hire, Villanelle. Not all is as it appears as these two engage in a thrilling game of cat and mouse.
Chef's Table (6 seasons – Netflix)
A documentary series with each episode following a world-renowned international chef as they showcase their culinary creations. Several episodes take us into European chef's restaurants.
Velvet (4 seasons – Netflix)
A drama series from Spain set in the 1950s. It's the story of a forbidden love between the heir of a fashion company and seamstress that works there.
The Crown (3 seasons – Netflix)
This highly acclaimed series chronicles the reign of Britain's Queen Elizabeth II. Its true-to-life personal and political accounts of events make it an entertaining history lesson – complete with impeccable acting, tightly constructed storylines, and beautiful British scenery and interiors.
Enemy at the Door (2 seasons – Amazon Prime)
A British drama series from the late 1970s set during the German occupation of Guernsey (one of the Channel Islands) during WWII.
We Will Travel Again
As travelers await international borders reopening and for airlines to start resuming flights, local city guides and museum curators throughout Europe are eager to have us back. And so, when the time comes, I am here to help you with your travel itineraries so that you can make the most out of your vacation and start making lifelong memories once again.
As a European Destination Specialist, it is my passion to share lessons I have learned from over a decade of personal travel experience and trip planning. Optimize your travel with a Custom Itinerary crafted specifically for you. I include unlimited 1-on-1 travel advice along with recommendations on the best sights, tours, restaurants, and accommodations.
If you are interested in learning more about how I can save you hours of planning time while also helping you make the most out of your valuable vacation time abroad, I'd love to chat with you about your trip!
Contact me today for a free no-obligation consultation via phone or email.
SAVE TIME. AVOID FRUSTRATIONS. EXPERIENCE A BETTER VACATION.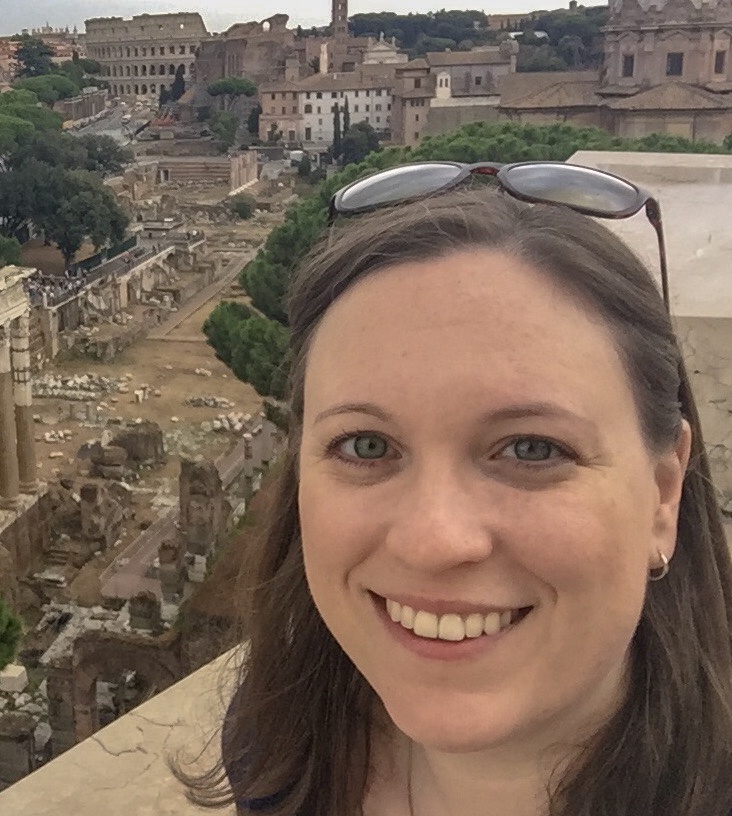 Hi, I'm Cassie! Here at Montage Travel, I'm crafting custom itineraries for independent travelers who want to make the most out of their valuable vacation time in Europe (who wouldn't?).
My mission is to ensure travelers like you save time on planning and experience frustration-free trips with a well-optimized itinerary. Each and every itinerary I create is made from scratch and tailored specifically to your interests, travel pace, and preferences. An optimized itinerary and practical travel advice go hand-in-hand and are essential factors that will determine how much you will enjoy your vacation. Equipped with your own itinerary, you'll see more by visiting sites during less crowded times, you'll know which museums are best explored independently and which are enriched by visiting with a guide, and you'll avoid getting lured into a tourist trap restaurant that will cost you more and be less authentic than the restaurant I'll point you towards just down the street that caters mostly to locals.
Travel with confidence. Itineraries include unlimited revisions and unlimited 1-on-1 travel advice.