3 of my favorite non-touristy spots and why I love them
When most people think of France, they immediately see images of the Eiffel Tower along with baguettes, Bordeaux wine, and berets (wow, that's a lot of Bs!) But what about all of those underrated destinations in France?
While I would never suggest you skip any of France's iconic sights, I've discovered several lesser-known destinations and cultural gems in France during my travels that I highly recommend you check out.
This way you'll experience both ends of the spectrum — from touristy to truly authentic!
Here are my top 3 – in no particular order:
Senlis

Senlis is a medieval town often missed by visitors who are on their way to either Paris or nearby Chantilly, Senlis is a relatively undiscovered place well-deserving of a visit — even if just for a few hours.
Originally settled by the Romans (and for eight centuries, the French monarchy) parts of the old Roman city wall are still standing and the old Roman arena can be visited as part of a pre-booked tour. While the charm comes from simply walking the historical streets, you'll also find three museums, an impressive cathedral, a historic abbey, and a twice-weekly local street market.
Start with a visit to the local tourist office for information on the best walking routes and sights to visit.
Oradour-Sur-Glane

One of the most compelling sights in France, Oradour-Sur-Glane, also known as "Village des Martyrs", was destroyed by Nazis on June 10th, 1944, along with its 642 inhabitants. All that remains is an empty shell – storefronts, homes, the town church – of what it once was.
On the orders of French President Charles de Gaulle, the site was never rebuilt and was instead preserved to become a permanent memorial and a sobering reminder of the town's tragic history.
Located just 2.5 hours' drive from either the Loire River Valley (to the North) or the Dordogne River Valley (to the South), Oradour-Sur-Glane is a must-visit for any WW2 or European history buff.
Oradour-Sur-Glane is so rarely known – particularly by American tourists – that is practically the definition of an underrated destination in France!
Grotte de Rouffignac

Drive 30 minutes north from France's Dordogne River Valley and you'll find a region rich with prehistoric Cro-Magnon cave art. While most visitors know famous caves such as Lascaux II, the more intimate caves – Grotte de Rouffignac for example – are well worth a visit fit the bill as an underrated destination.
The Grotte de Rouffignac experience is a unique one — you'll board a small train and be driven into the cave by a tour guide. The train travels about a half-mile into the limestone cave, where you'll see sophisticated 13,000 (yes, thousand!) year old art. Images of woolly mammoths, horses, rhinoceroses, and mountain goats adorn the walls as well as some interesting scratches made by bears who used the cave for their winter hibernation.
One of my favorite memories was when the tour guide pointed to some "modern" (it's all relative!) graffiti and below it, the date "1776" – the year America declared independence from Britain – carved into the cave wall.
Dreaming of a trip to France?
Don't just head straight to the obvious spots when you could be missing out on hidden gems like these. If you're starting to plan your next European adventure, I'd love to help.
For a custom itinerary designed to fit your travel style and preferences (and include underrated destinations such as these), check out my Custom Itinerary service. Or, if you prefer to plan the itinerary on your own but want expert travel advice and tips, I offer a Travel Consulting service as well.
Not sure where to start? Contact me for a free, no-obligation 20-minute consultation, and we'll figure it out together!
SAVE TIME. AVOID FRUSTRATIONS. EXPERIENCE A BETTER VACATION.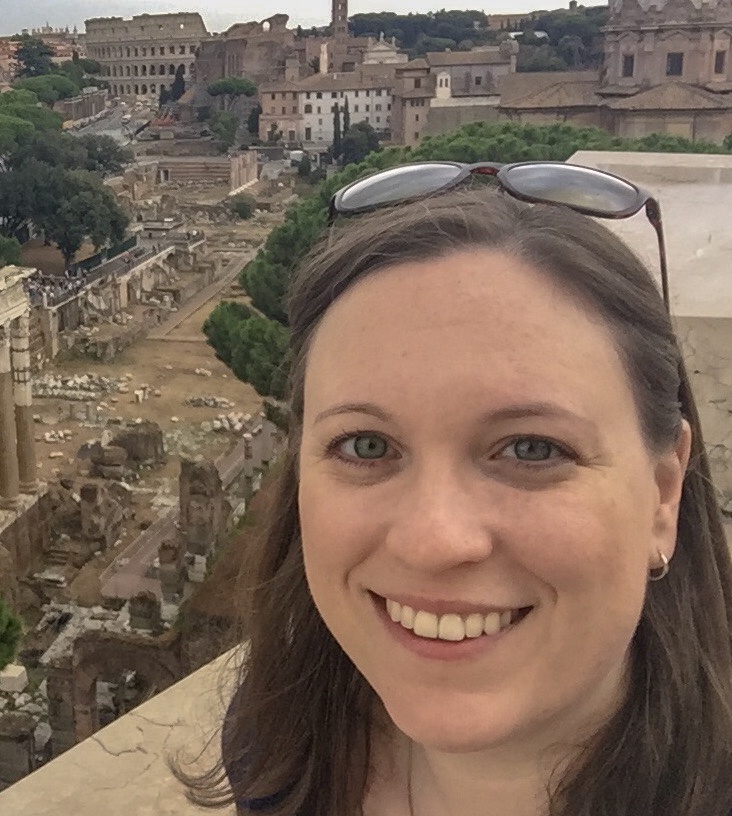 Hi, I'm Cassie! Here at Montage Travel, I'm crafting custom itineraries for independent travelers who want to make the most out of their valuable vacation time in Europe (who wouldn't?).
My mission is to ensure travelers like you save time on planning and experience frustration-free trips with a well-optimized itinerary. Each and every itinerary I create is made from scratch and tailored specifically to your interests, travel pace, and preferences. An optimized itinerary and practical travel advice go hand-in-hand and are essential factors that will determine how much you will enjoy your vacation. Equipped with your own itinerary, you'll see more by visiting sites during less crowded times, you'll know which museums are best explored independently and which are enriched by visiting with a guide, and you'll avoid getting lured into a tourist trap restaurant that will cost you more and be less authentic than the restaurant I'll point you towards just down the street that caters mostly to locals.
Travel with confidence. Itineraries include unlimited revisions and unlimited 1-on-1 travel advice.